It's Christmahanukwanza time! And that means 'tis the season to gift! And while we all know the big bow-topped gifts around the holidays are the main attraction (you know, the ones we all spent a week shaking and analyzing to determine if a new tent was hidden inside), stockings (or daily Hannukuh gifts or what have you), are no less fun. So whether you're looking for outdoorsy gifts under $50 or hand-held items that fit in oversized socks, we've got the goods. Here are 10 we either have and love (so you know they make good gifts) or wouldn't mind unwrapping ourselves. Happy shopping!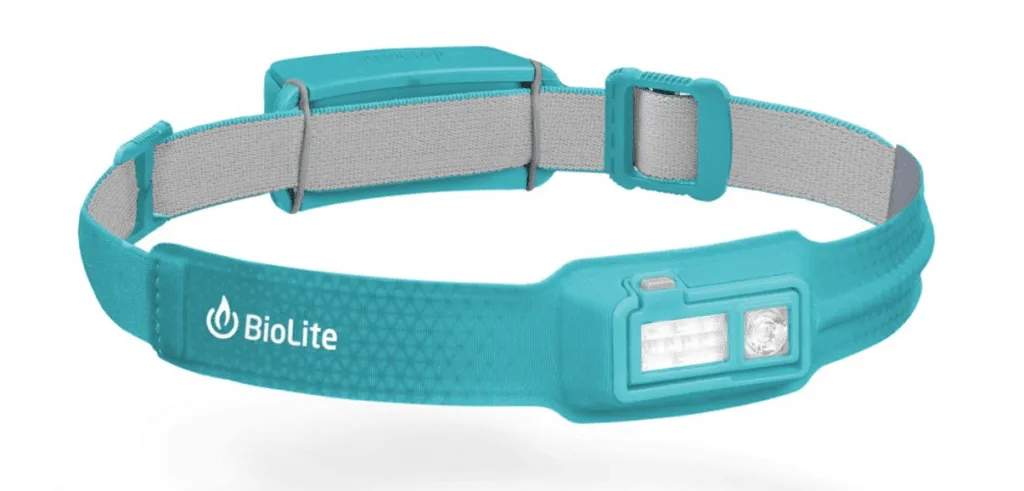 Biolite Headlamp
No one ever has too many headlamps. I mean, maybe after you hit 5 or 6 you should stop collecting them, but corroded battery compartments, old housings that no longer keep out the rain, and insufficient brightness mean outdoor lovers are always on the lookout for the perfect new headlamp. The BoiLite HeadLamp 330 is it. Two brightness settings (spot and flood) plus a red light function and a rechargeable battery mean they'll be ready for anything. And if you have somebody who likes to run or cycle in the dark, check out BioLite's new 750 lumen model with dimmable red, white, strobe & burst mode, plus a red light on the back for safety!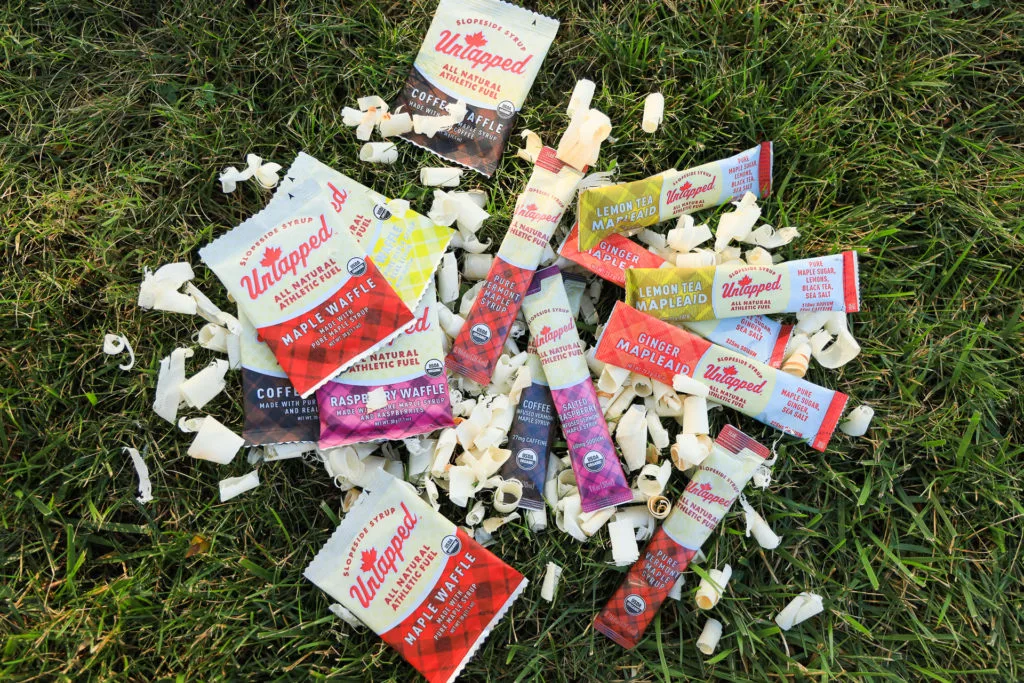 Untapped Maple
Stop buying them candy bars and tubs of Gatorade mix. Nobody wants that. Get them something better, as in better tasting and better for them. Untapped Maple makes flavored vegan stoop waffles, energy slurps (aka maple syrup in a tube), and electrolyte mixes, all made from maple, which not only offers a higher quality energy boost, but is more easily digestible, too. Nom nom! No, seriously, they're all delish. The lemon waffles are legit. Order all of them here.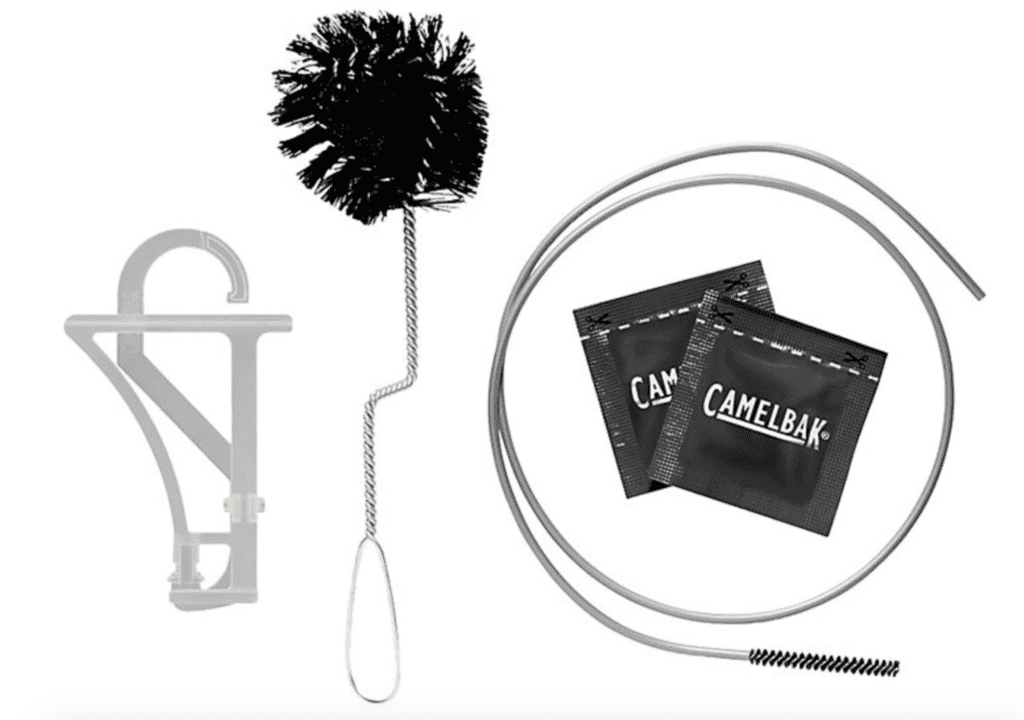 Hydration Bladder Care Kit
Look, nobody likes cleaning and drying their bladder after a day hike or backpacking excursion. Nobody. You're never really sure if you got all the soap out, you're fairly certain you didn't clean the hose or bite valve sufficiently, and then the whole dang thing takes forever to dry so it ends up hanging off of kitchen racks or cabinets for a week while you wait for the last drops of water to evaporate so it doesn't grow mold when you put it away. Give the gift of an easy clean and they'll thank you forever. The Camelbak Crux Cleaning Kit helps them scrub out the hose and interior and the BonDry by Fossil Outdoors does the hard work of drying out the inside for you (you can even stash it while it's still wet.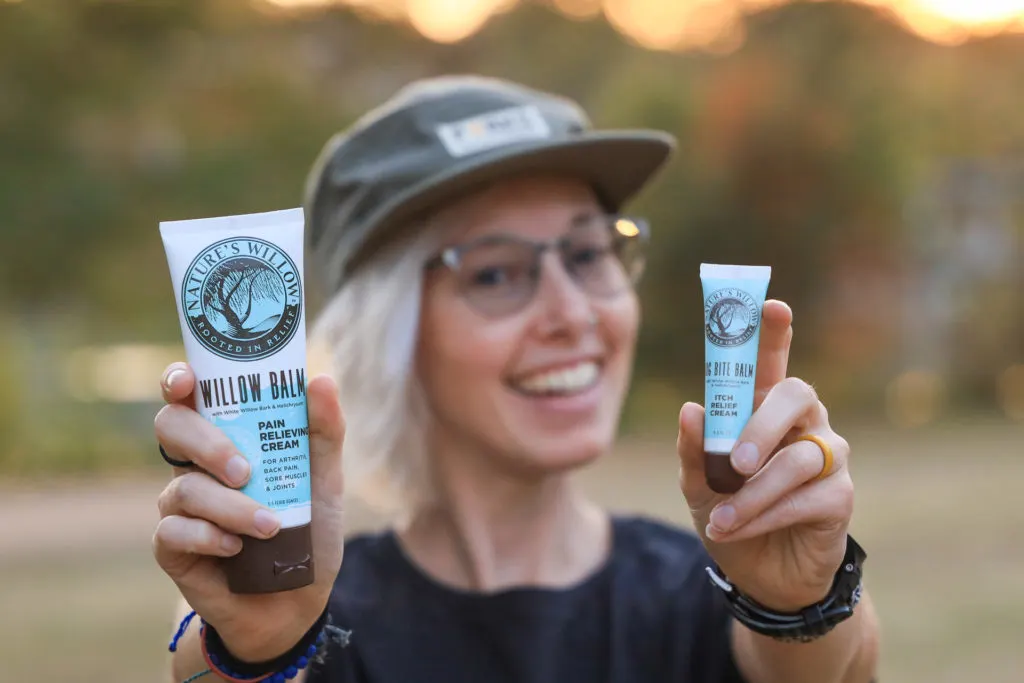 Nature's Willow Bug Bite & Pain Relief Creams
Look, nobody likes rubbing pungent, wax-based gunk all over their sore bodies after a long day of hiking or a tough workout. Offer a more natural and pleasant experience by dropping a bottle of Nature's Willow in their stocking. It uses some of the usual stuff (like menthol) to ease soreness, but also willow bark, which has natural pain-relieving properties. Bonus points if you add on a very effective (and travel-friendly) tube of bite and sting relief, which works wonders on bug bites and poison ivy. Ask us how we know… Fine the Natural Pain Relief Cream here and the Bug Bite Balm here.
Hiking Socks
Nobody wants socks when they're kids, but somewhere between ages 23-27, socks become like, totally cool. We're not sure how it happens, and we think it mostly applies to hiking socks with some colorful pizazz, but just the same, chances are, your outdoorist would love a new pair or two. But if they (or you) are vegan like us, they don't want wool. So might we recommend REI's COOLMAX EcoMade crew socks or quarter socks made from recycled plastic bottles?!
Cotopaxi Bataan Fanny Pack
That's right, fanny packs are totally in. And while we prefer to call them hip packs (for the sake of our English-speaking friends across the pond…), they have fully re-cemented themselves as an essential piece of outdoor gear for day hikes and beyond. But don't just get them any ol' hip pack, get them this dope, colorful getup from Cotopaxi. The Bataan is from the brand's Del Día collection, which means it's made of repurposed materials, scraps from other production runs. So these bags keep materials out of the land fill and each one is totally unique, just like the the person you're gifting to!
Rite in the Rain Notebooks
Whether your outdoorist is an artist, a note-taker, or the official scorekeeper (you know, for late-night games of Farkle around the fire…), they'll love these Rite in the Rain notebooks. Not only do the notebooks not get soggy when wet, you can draw and write in them when they are! And this set even comes with colored pencils and a blank cover so the giftee can design their own! We love our traditional Rite in the Rain flip book, but we wouldn't be mad if a few blank canvases showed up in our stockings…
Zippo Hand Warmer
Stop using those disposable hand warmers and get this Zippo 12-Hour Hand Warmer instead. It runs on Zippo warmer fuel or lighter fluid and generates flameless heat that you can hold in your hand or stuff in your pocket. Pretty cool, huh? And it lasts up to 12 hours!
Gear Aid Fix Anything Camp Kit
Give the gift of gear repair this year. Because friends don't let friend throw away perfectly good outdoor gear. So if it's broke, fix it! And use this handy dandy Gear Aid Fix Anything Camp Kit to do it. It includes repair patches, emergency zip-ties, seam seal (invaluable stuff), and more. Wanna go big in the gear repair department? Check out our post and video about how to repair the most common gear issues here.
Jo Chocolate Caffeinated Sweets
Everybody needs a little somethin' sweet in their stocking. And yeah, you could go with a boring ol' chocolate bar or some such lame noise, but how much more exciting would it be to watch them unpack something a bit more unique and distinct? I'm talking about Jo Chocolate Roasted Cacao. It's dark chocolate espresso bark with roasted cacao and it'll give a nice caffeinated kick to any hike. Or, you know, movie night.
•
Not enough ideas for ya? Lucky for you, we have a whole bunch more gift guides for your scrolling pleasure. Find them here. And don't forget to check out the best Black Friday deals on outdoor gear over here!
•
*This post contains affiliate links. That means when you do your holiday shopping after clicking on some of these links, we may receive a small percentage of sales. That keeps the helpful outdoorsy content comin'!
Alisha is a freelance writer and photographer based in Austin, TX. She loves her tiny house, vegan food and experiencing the community of travel in far away places. She's also pretty sure she's addicted to coffee. alishamcdarris.com