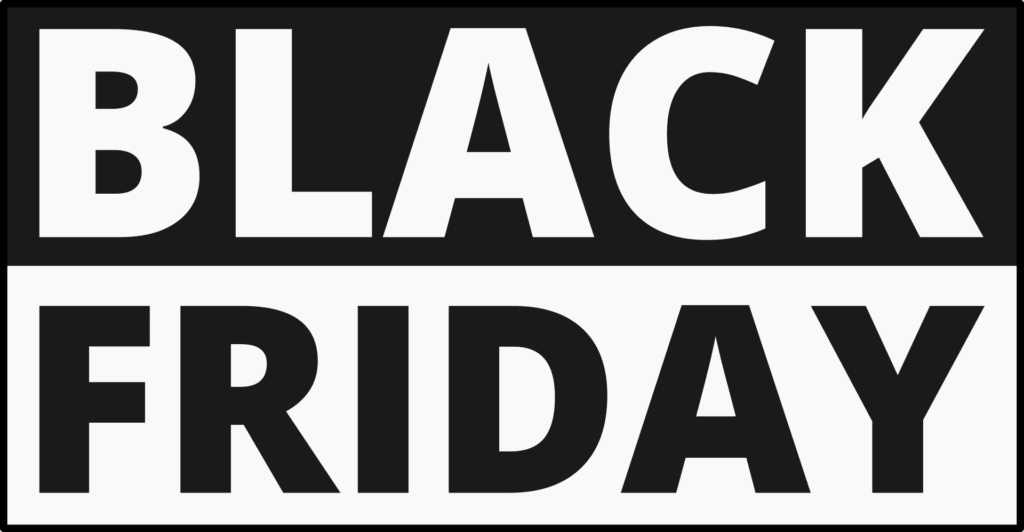 It's November! And that not only means store are disgustingly over-decked with red and green, but the holiday shopping season has begun! And it starts in earnest with Black Friday. But the sales have started early this year! So we rounded up some of the best Black Friday Sales on outdoor gear from across the web so you can get your shopping done pronto.
And while we aren't fans of consumerism for the sake of consumerism here at Terradrift (especially if it involves compulsory gift-giving), if you need a new tent, are gearing up for backpacking for the first time, want to treat someone you love to a warmer sleeping bag, or it's time to upgrade to an ultralight backpack, Black Friday is the perfect time to do it and score a great deal! So check out these baller Black Friday Sales on Outdoor Gear and shop sustainably this season!
*Bookmark this page because we'll be adding more deals as they are announced! (And there are some good ones, trust us!)*
Black Friday Sales on Outdoor Gear (and Cyber Monday Deals)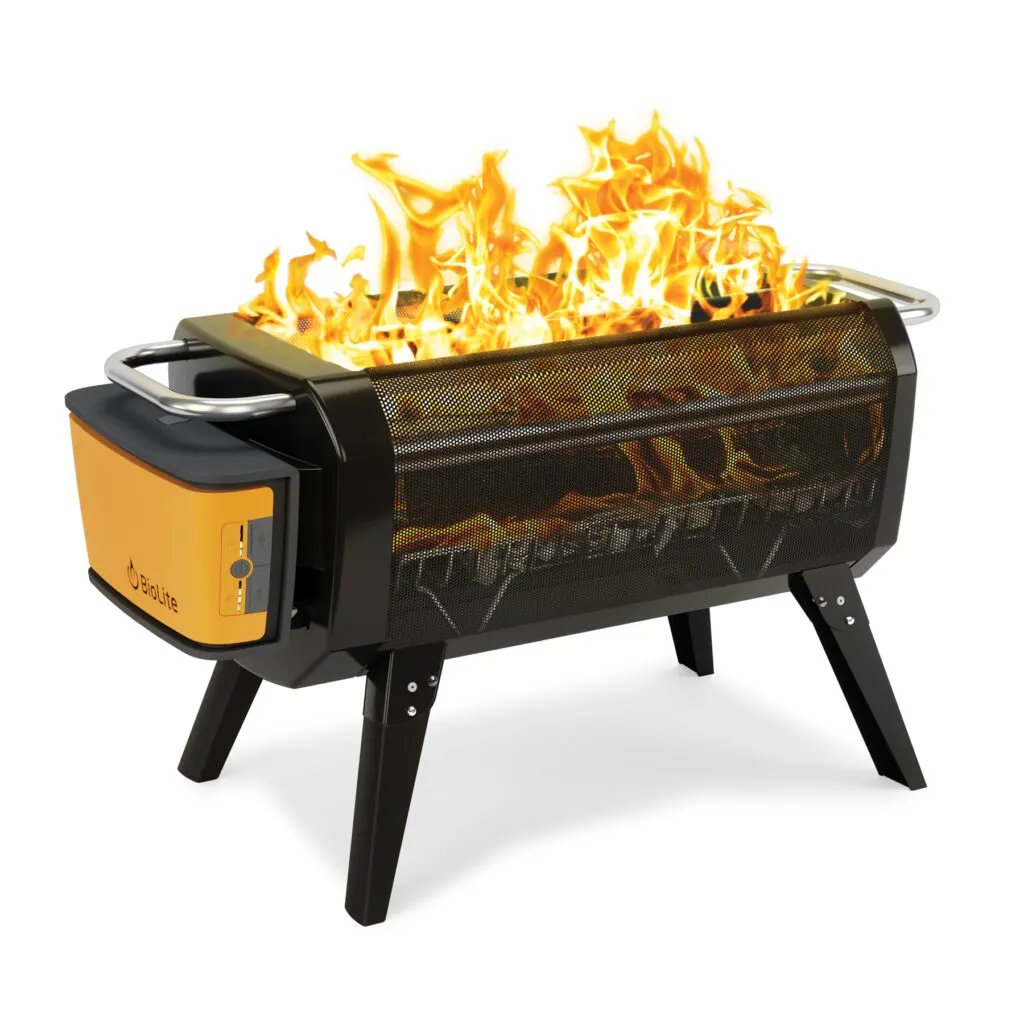 Backcountry.com
Now-Nov 23: Black Friday Starts Now Up to 60% Off Select Past Season Styles — Shop Now at Backcountry.com!
Beyond Clothing
Nov 17-Nov 27: Black Friday Flash Sale Series : 50% Off Select Gear. Shop HERE.
BioLite
Nov 21 – Dec 5: 25% OFF Sitewide (almost) & 30% OFF FirePit+ and Accessories.
Dec 6 – Dec 12: 20% OFF Sitewide (almost) & 30% OFF FirePit+ and Accessories.
Black Diamond
Nov 18-Nov 28: Black Diamond Equipment 25% Off Select Apparel and Equipments! Shop HERE.
Coalatree
On now: Up to 40% off select products. Shop HERE.
Cotopaxi
Nov 18-Nov 28: Black Friday sale: 25% Off Current Season Styles (Excludes Allpa and Del Dia). Shop HERE.
Nov 25: Build your own bundle and save 25%. Bundle an Allpa Travel Pack with some of our best selling accessories. Shop HERE.
Nov 26-Nov 27: Spend $150, receive free Todo Convertible 16L Tote – Cada Día GWP. Shop HERE
Cyber Monday: Spend $150, receive free Teca Fleece Scarf AND Teca Fleece Beanie. Shop HERE
Giving Tuesday: We are donating 100% of net profits to fight poverty through The Cotopaxi Foundation.
Decathlon
Every Friday in November is Black Friday (Specific items are 50% off or more)!
Nov 18
Nov 25
Nov 28
Dometic
Nov 25 – Nov 28: Unwrap endless adventure. Black Friday/Cyber Monday Sale- Up to 20% Off. Shop HERE.
Evo
Nov 15-Nov 25: Black Friday Sale (up to 60% off!)
Nov 26-Nov 28: Cyber Monday Sale (up to 60% off!)
ExtremeMist
Through Black Friday Week: 20% off all products! Shop HERE.
Garage Grown Gear
Nov 22-Nov 28: Up to 40% off most of the website!
Geartrade
All month: UnNew November: select Geartrade items are an extra 20% off with the promo code: UnNew20. Shop HERE.
Helly Hansen
Nov 23 – Nov 29: Black Friday Deals at Helly Hansen – 50% off! Shop HERE.
HostelWorld
Nov 18-Dec 1: Save up to 50%on the world's best hostels for travel dates between Nov 19, 2022–Apr 30, 2023. Book here.
Isle
Nov 15 – Nov 30: All Paddle Boards are at least $200 off, Pioneer $395 off + 50% off epump, Explorer $595 off + 50% off ePump, 11/25 ePump will be FREE across all Inflatables. Shop here!
Jack Wolfskin
Now – Black Friday: Up to 60% off select products! Shop HERE!
Kammok
No 13 – Nov 28: Shop HERE.
30% off sitewide (some exclusion apply) including the Swiftlet hammock stand and Sunda 2.0 hammock tent
50% off Printed blanket styles
50% off Printed hammock styles
$100 off Outpost car mounted hammock stand
Klymit
Nov 17: Free Orca Navigator Hydra included in order of Ridgeline Chair
Nov 19: Free Moki Step included in order of Horizon Overland Blanket
Nov 21: 25% Off Cross Canyon Tents
Nov 22: 25% Off Insulated Sleeping Pads
Nov 23: Buy one accessory, get one free!
Nov 24: 25% Off Sleeping Bags
Nov 25: 25% Off Site-wide with code: BFCM22
LARQ
Nov 15-Nov 25: Get 25% off $150 or more, or get 15% off orders under $150 on water purification bottles. Shop HERE.
LuminAID
Nov 14-Nov 25: Solar Lanterns and more are on sale UP TO 30% OFF SITEWIDE, plus spend $200, get a free gift. Shop HERE.
MiiR
Nov 25 – Nov 27: MiiR will give away 100% of sales for three days over Black Friday weekend to three nonprofit partners: National Young Farmers Coalition, Bean Voyage, and Conservation Lands Foundation. Shop HERE.
Ombraz
Nov 15-Nov 29: Ombraz will be $30 off. This is the best deal all year. Shop HERE.
Oru Kayak
Early Access Starts Nov 15: Save up to $300 off kayaks and up to 40% off kayak accessories. Shop HERE.
Osprey
Now through Nov 24: Up to 40% off select packs and more. Shop HERE
Outdoor Research
Nov 18 – Nov 28: 25% Off Select Styles. Shop HERE.
Peak Design
Nov 21 – Nov 28: Shop HERE.
10% OFF: Mobile Mounts + Accessories, Everyday Line of Bags, Travel Line of Bags, Packing Tools
15% OFF: Camera accessories: straps + clips
30% OFF: Everyday Case
REI
Cyber Monday: Cyber Monday, Deals End Today! Shop HERE.
Sea to Summit
Nov 25 – Nov 29: Score up to 50% OFF Basecamp sleeping bags, and Comfort Plus sleeping mat (limited colors), Travelling Light series, Sigma Camp Kitchen line, and more. Sign up for early access and shop HERE.
SheFly
All November: 30% off the SheFly Go There Pant pants for women (see our review here)
Tentsile
Now-Black Friday: 30% off everything through "Green" Friday!" Shop HERE.
TOPO Designs
Nov 24 – Nov 29: Our biggest sale of the year is here! Consumers can Save Up to 50% on a selection of our bestselling apparel, packs, bags and accessories. Shop HERE.
VSSL
Nov 25 – Dec 1: 25% off sitewide. Shop HERE.
TERRADRIFT
Now- Nov 30: You know we wouldn't forget to offer a special deal for our shiny new Backpacking 101 Course! Sign up now and use code BLACK22 to save 20%! It makes a great gift for new backpackers! Sign up HERE.
Alisha is a freelance writer and photographer based in Austin, TX. She loves her tiny house, vegan food and experiencing the community of travel in far away places. She's also pretty sure she's addicted to coffee. alishamcdarris.com