It's almost Father's Day! And your dad is too cool for you to phone it in and get him yet another pair of socks or a cheesy mug. For crying out loud, haven't you caused him enough suffering already what with making him deal with all your shenanigans for your entire life so far? So treat him to a gift he won't have to pretend to like (and then shove in the back of the closet the minute you leave). Try one of these items from our annual Outdoorsy Father's Day Gift Guide instead, because we think they're the best gifts for outdoorsy dads on the market!
Father's Day Gift Guide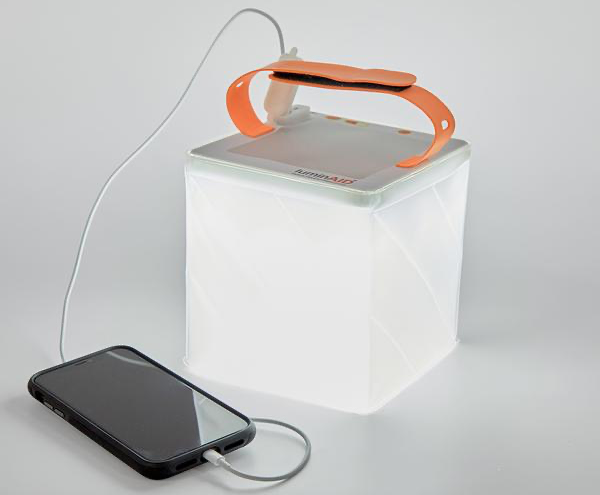 LuminAID Titan
Our favorite piece of camping gear just got an upgrade, and your dad needs one. You need one. Everybody needs one. The LuminAID Titan lantern is solar-powered, so there are no batteries required, it's lightweight, it lights the night for up to 100 hours, charges his phone, and now, it inflates with just a twist so he doesn't even have to put his mouth on that dirty ol' valve (because who knows where that's been?). Find it here. And get free US ground shipping with code DAD!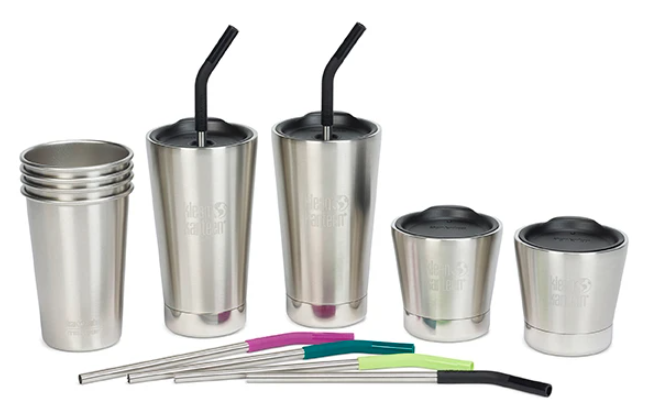 Klean Kanteen Party Kit
Listen, there's nothing worse than trying to gather around the campfire and pour a few drinks just to realize you're low on vessels. Don't let it happen to your dad. But ditch the plastic or disposable cups and break out more sustainable tumblers–namely stainless steel tumblers–and drink the night away! Klean Kanteen is a super sustainable brand, so you can feel good about gifting this set to your eco-minded dear old dad. Plus: reusable straws! Find the Party Kit here.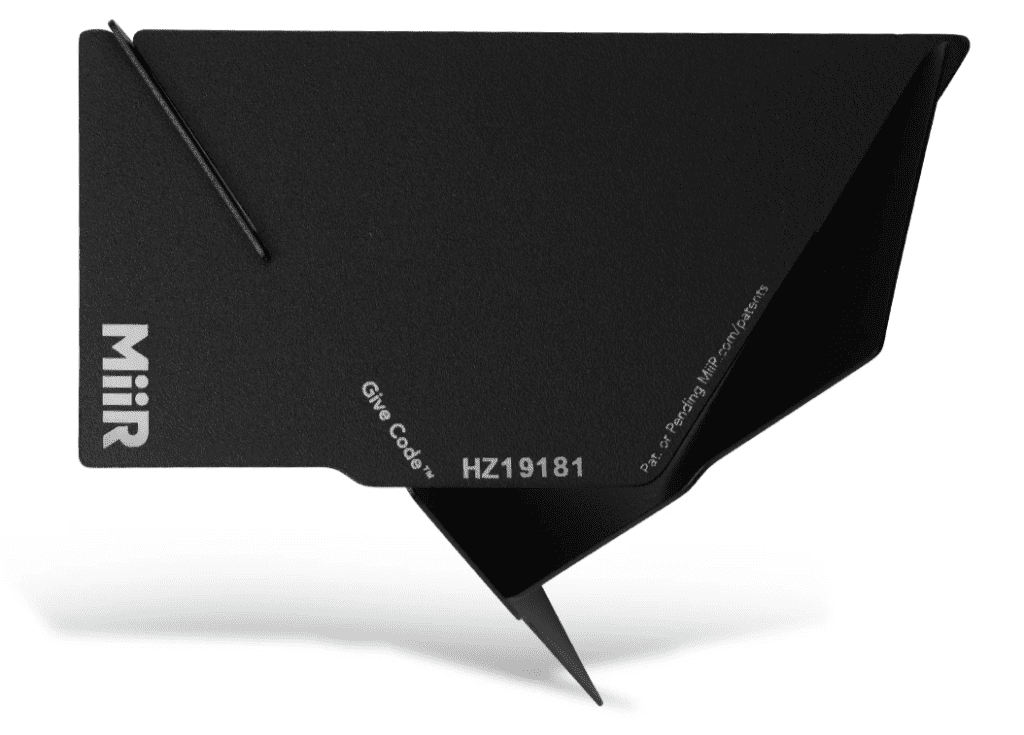 MiiR Pourigami + Camp Cup
Could there be a more compact pour-over setup? We're not sure there is. And if your dad likes coffee as much as ours, he's guaranteed to love the Pourigami that packs almost completely flat and an insulated camp cup reminiscent of those classic enamel deals. The combo is perfect for making brew on the trail on in the campground, but it also looks dope one display in the kitchen. Bonus: MiiR is not only a super sustainable brand, but they also give back via trackable giving projects. Get him a Pourigami here and a new camp cup (with lid!) here.
Craft Sportswear Sustainable Activewear
Craft offers a whole line of athletic ware made of recycled materials (the Essence line), but the men's ADV Essence 2-in-1 Stretch Shorts are our fave. We love the long, built-in, super breathable liner shorts inside the stretchy, comfortable, pocket-filled athletic shorts. It makes them perfect for all manner of active pursuits, from running to hiking to climbing and everything in between. Plus they come in dope colors. Your dad will love them. Find them here.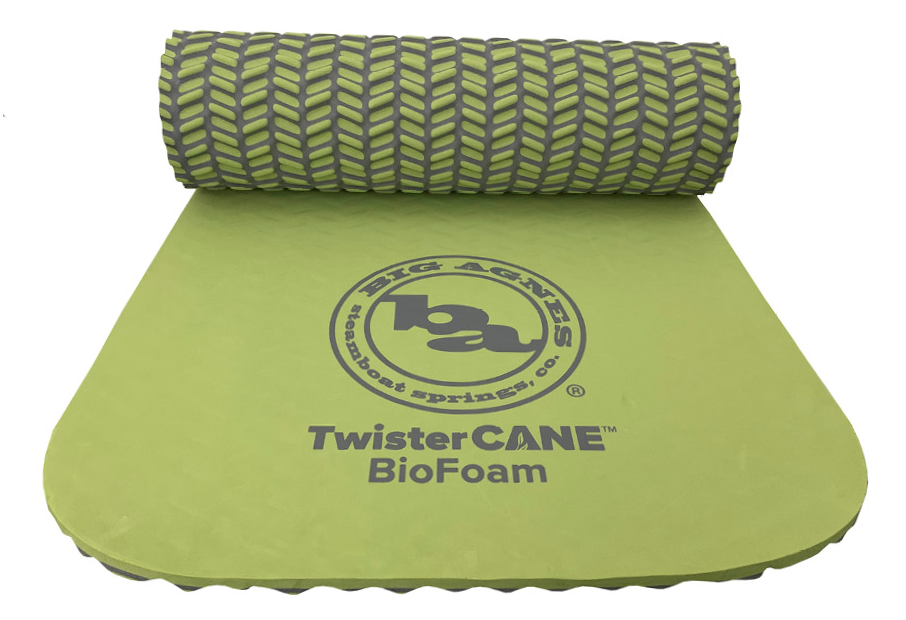 Big Agnes TwisterCane BioFoam Sleeping Pad
A sleeping pad mad of sugar cane? Yes, please! And yes, we think you should definitely give dear old dad a comfortable and sustainable place to sleep on his next backpacking trip! Not only is it partially composed of a renewable resource (sugar cane) instead of 100% petroleum products, the manufacturing process is actually carbon negative! Plus, since it's closed-cell foam, it won't spring a leak and is perfect for warm and cold adventures! Get him a TwisterCane Sleeping Pad here.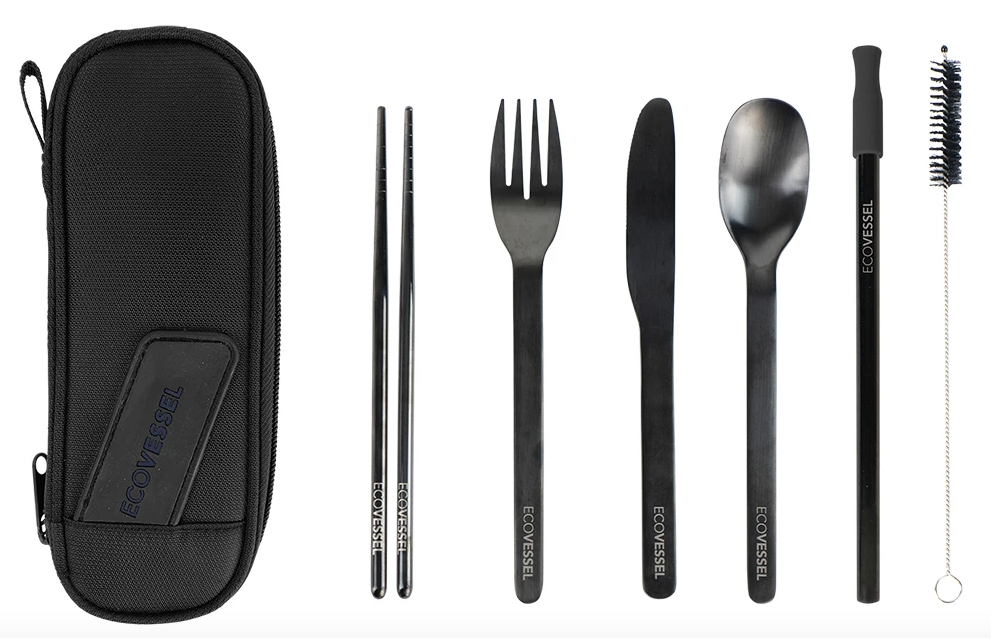 EcoVessel Wanderware
Stop letting your dad scarf his takeout with plasticware. That crap can't be recycled and it's made out of petroleum! Get him something more sustainable and that he can use again and again, plus is easily packable, so he never has to be without reusable utensils as long as he lives. EcoVessel's Wanderware is just the thing. It comes in two color options: very sleek black and festive iridescent rainbow, includes a fork, knife, spoon, chopsticks, straw and straw cleaner, and all packs into a handy dandy carrying case. Get him one here.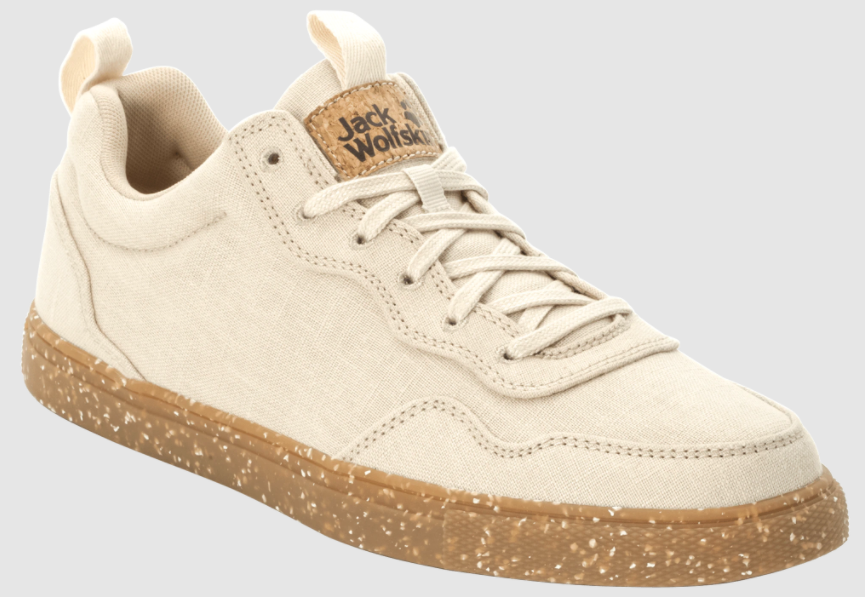 Jack Wolfskin EcoStride Shoes
Could a pair of shoes be more sustainable? Or look this good doing it? We think not. So if your dad is all about sustainability and style, grab him a pair of EcoStride sneakers from Jack Wolfskin. The upper is made of undyed hemp (read all about hemp here), the lining is organic cotton, the soles are a mix of recycled, natural and synthetic rubber, and the cushioning insole is BIO EVA and cork. Snag him a pair here.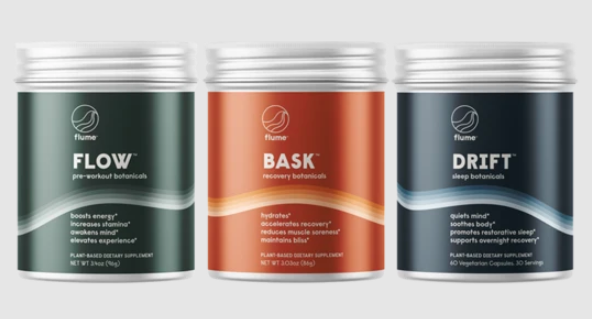 Flume Botanicals
Don't let your dad suffer through his workouts, hikes, and recovery (or put gross synthetic crap in his body)! Treat him to some vegan, all-natural botanicals from Flume. There are three options: Flow, Bask and Drift. Flow helps boost energy levels before a workout, Bask helps aid in muscle recovery afterward, and Drift helps ease him into sleep at the end of a high-output day. All using ingredients from nature with no artificial flavors or additives. You can buy them each individually, or you can get the whole bundle here. Bonus: they're in plastic-free packaging!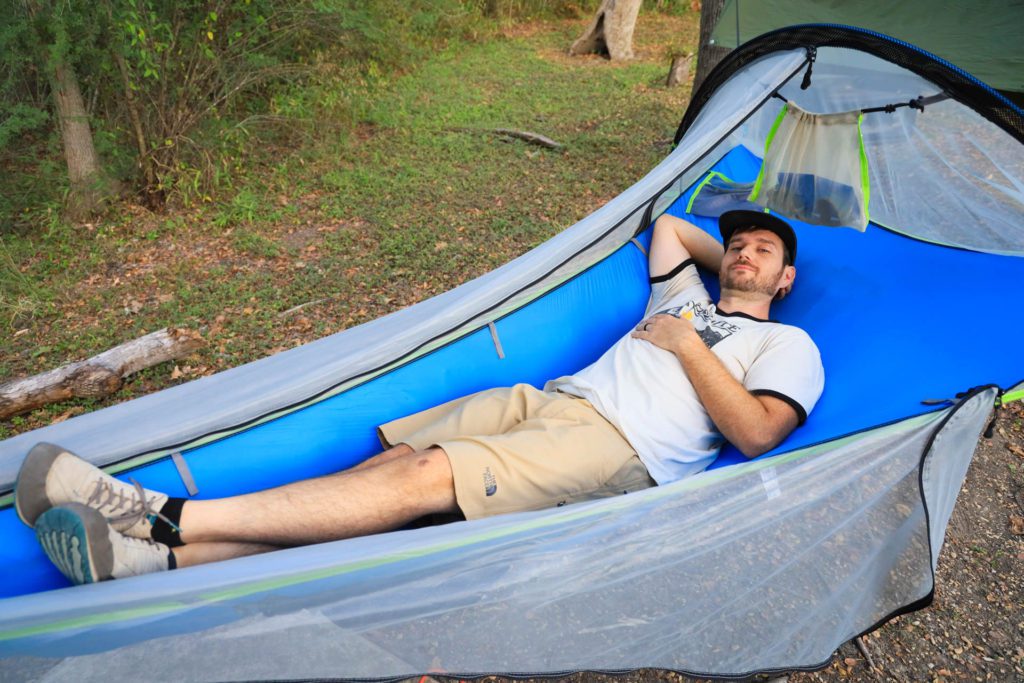 Tentsile Una
If your dad enjoys an uber comfy sleeping surface when he goes camping (and who doesn't?!), score him a gift he'll never return: the Tentsile Una one-person tree tent. We reviewed the Tentsile Una this spring, but suffice is to say that it's the best of both worlds if he can't decide between a hammock and a tent. Bonus: when you take him camping, he doesn't have to share a tent with you and your smelly self. It's the gift that keeps on giving! Plus, Tentsile plants 20 trees for every tree tent the sell, so there's that. Find the Una here.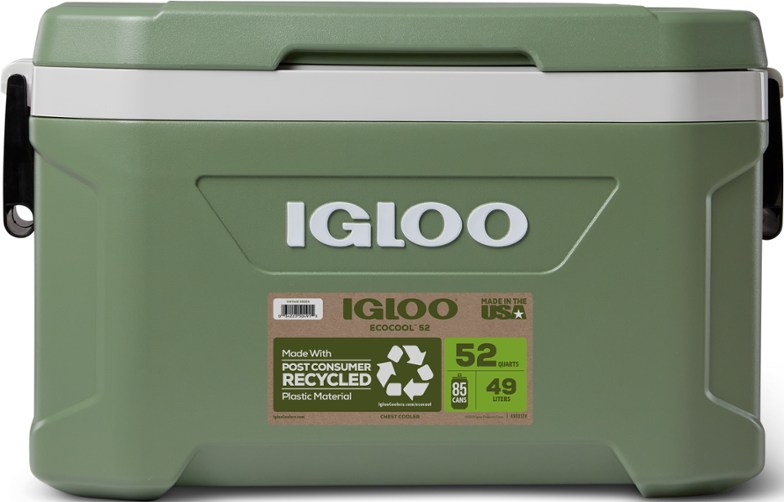 Igloo ECOCOOL Sustainable Cooler
Would any Father's Day gift guide be complete without a cooler? Not many cooler companies are making coolers out of eco-friendly or sustainable materials. But we were surprised to find that a classic brand like Igloo is leading the way in that department! In fact, they have two lines of coolers made out of recycled plastics like milk jugs and yogurt cups: the ECOCOOL line of hard-sided coolers and a line of soft-sided coolers (including lunch bags, totes and our fave: backpacks) made of REPREVE (recycled plastic bottles)! So give the gift cold beer (or kombucha) with one of Igloo's sustainable coolers. Find the hard coolers here and the REPREVE line here.
•
That enough ideas for you! Your dear old dad has done so much for you, treat him to something special this Father's Day. Need more ideas? Check out our Father's Day Gift Guides from past years here, or, because we don't believe in gender stereotypes, our Mother's Day gift guide here. Now get out there and wander on. With your dad if at a all possible…
•
This post contains affiliate links. That means when you buy your dad something rad, you may help support Terradrift at the same time. Happy Father's Day!
Alisha is a freelance writer and photographer based in Austin, TX. She loves her tiny house, vegan food and experiencing the community of travel in far away places. She's also pretty sure she's addicted to coffee. alishamcdarris.com