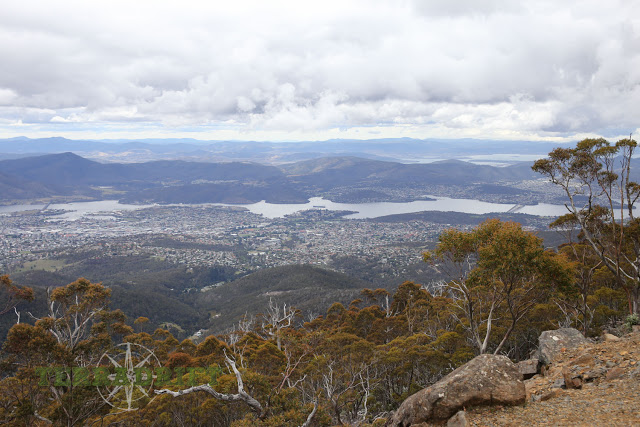 The view above the city of Hobart near the top of Mount Wellington in Hobart, Tasmania
Tasmania is a pretty cool place, floating beneath Australia's mainland like the little heart-shaped wonder-island that it is. And toward the bottom edge of Australia's smallest state is Hobart, a quaint but happening city full of history, nature, and culture. And fortunately, there are plenty of things to do for free while you're there. So stay a while and explore.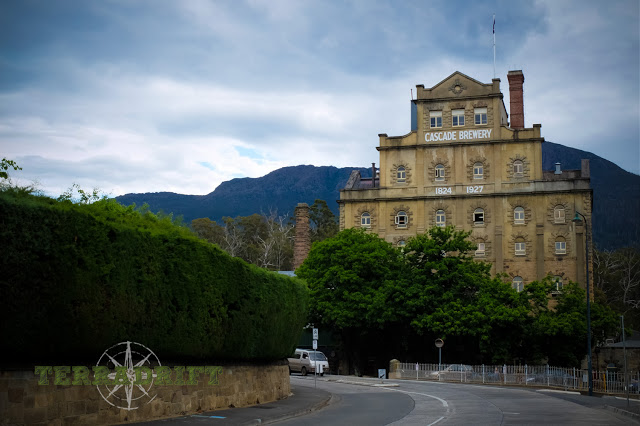 Cascade Brewery – Australia's oldest operating brewery.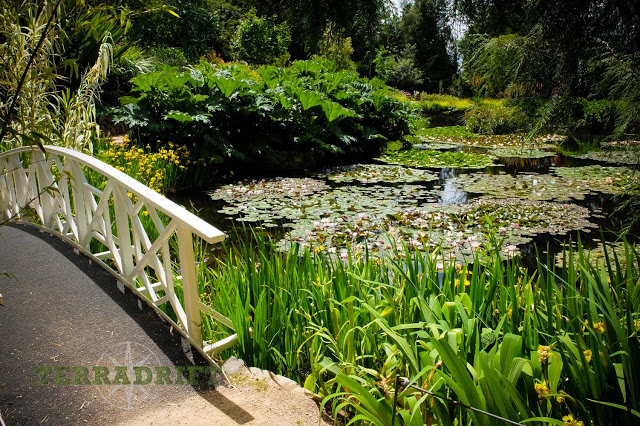 Enjoy a respite at the lily pond at the Royal Tasmanian Botanic Gardens in Hobart.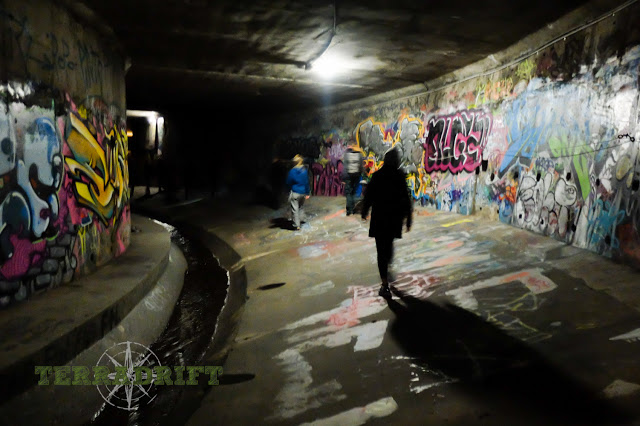 The Hobart Rivulet Tunnels under the city provide an enjoyable stroll through street art covered walls.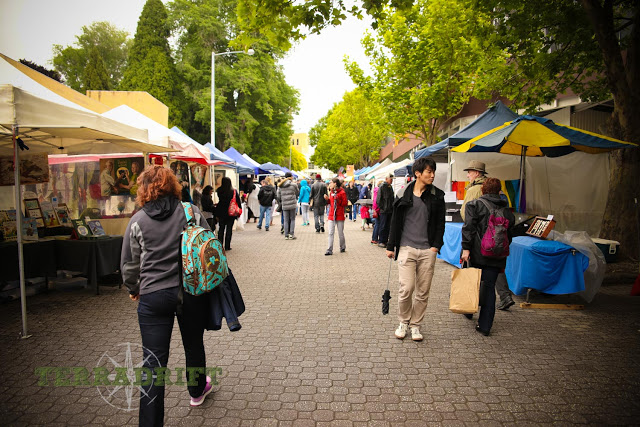 Huge and sprawling, the Salamanca Market is well worth a visit.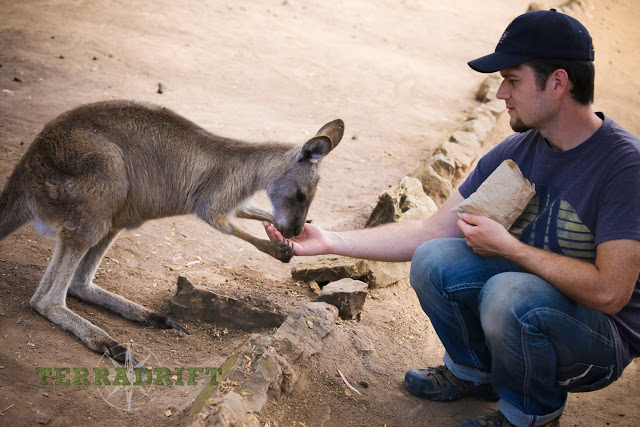 Feeding Kangaroos at Bonorong Wildlife Sanctuary, just a half hour drive north of Hobart.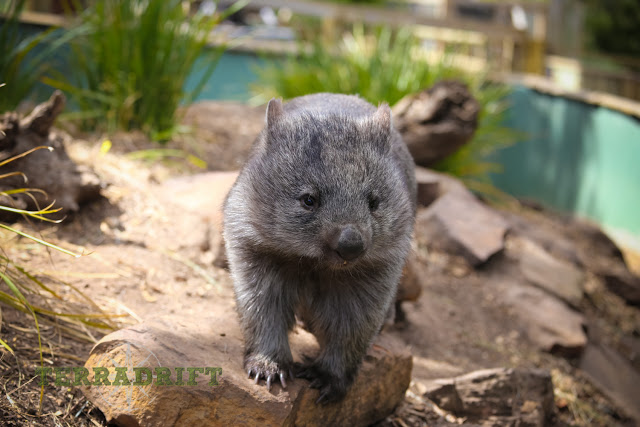 A twenty-month-old wombat being cared for at Bonorong.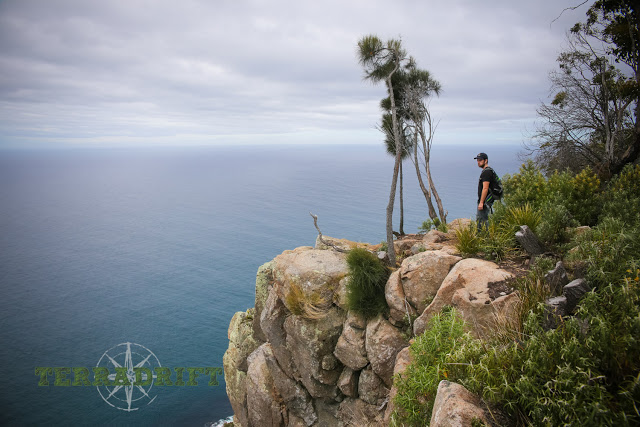 A few hours drive south of Hobart, Bruny Island offers some of the area's most stunning views of the sea and coastline.
Only a 20 minute drive north of Hobart, The Museum of Old and New Art or MONA is a world renowned art museum that is well worth a visit.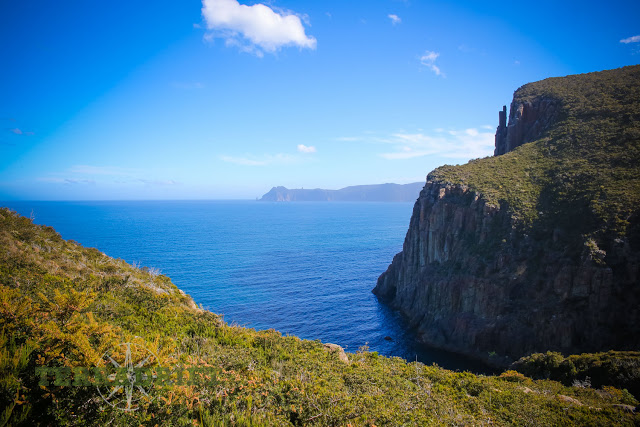 Within a few hours drive of Hobart you can find quite a few of Tasmania's 60 Great Short Walks. Tasmania offers some of the most beautiful coastal views you'll find in Australia.
Things to do for Free in Hobart
Tasmanian Museum and Art Gallery: There's aboriginal art, there's classic art, there's weird modern stuff. There's history, there's nature, there are fun facts. It's where we learned about the infamous Tasmanian Tiger and that of the island's three types of snakes every single one of them is poisonous. And it's free!
Beer: At the cool Cascade Bar and Cafe across the street from Cascade Brewery, beer is free every day at 2:00pm. Of course, you have to earn your free beer in a beer pulling competition behind the bar, but everyone who participates gets some!
Mount Wellington: Hike, hitchhike, or drive to the top and enjoy 360 degree views of the city below. There are also all sorts of hiking trails on the way up or down, so grab a map at the visitor information center in town before you go and enjoy an afternoon on the trail.
The Rivulet Tunnels: At night or during the day, this is an interesting excursion. If you're undertaking it at night, don't forget a headlamp! Access these tunnels that run under the city from the Rivulet Track and wander through tunnels covered in street art and skillful tags. There's much to look at for the kilometer or two you'll be underground, and if you're lucky, you might catch an artist at work. Pop back up in the middle of the city or turn around and exit the way you came in.
Salamanca Market: Huge and sprawling, this market has more than fruit and veggies, it has everything you could possibly want from a market. There are soap, jewelry, and leather vendors, food, souvenir, and handmade gift stalls, and just about everything in between. It will be bustling no matter the weather and even if you don't buy a thing, the people watching and street performers will be worth the wander.
Farm Gate Market: On Sundays, this market is a great place to get breakfast or lunch (including vegan fare), coffee, vegetables if you're cooking for yourself, and in-season fruit, not to mention plenty of baked goods. It may be small at only a block or so long, but it is mighty!
See Some Wallabies: Or rather potoroos and pademelons. Take a walk on the Rivulet track toward Cascade Brewery starting from Molle Rd. It's a great walk during the day, but at dusk or early in the morning you may catch a glimpse of some local wildlife.
Rektango: On Friday Nights between 5:30-7:30 at the Courtyard at Salamanca and offers a free evening of funky, hip local music.
Royal Tasmanian Botanical Gardens: While donations are accepted, this lovely botanic garden is free to enter and includes a sub Antarctic plant house, Japanese gardens, and a cactus collection in addition to Australian flora.
Our Favorite Things
The Soup Stop: More than just soup, this small vegetarian restaurant offers up tasty Indian food and sandwiches for under $10.
Thai Veggie Hutt: Vegetarian Thai food is served up in this small space in the Bank Arcade. It offers dishes to order, but the cheapest option is rice or noodles with one/two/three entrees like green curry and BBQ tofu starting at under $8.
Heartfood: Just two doors down is another vegetarian restaurant serving up similar options with often Asian flair.
Dumpling World: Serving dumplings for vegetarians and omnivores alike, it's a cheap option for an afternoon snack with a handful of dumplings starting around $3 or so.
City Organics: If you'd rather eat in the comfort of your room, this health food store has a variety of frozen meals and snacks, including vegan pies.
Woolworth's: For a quick and cheap meal, pop into this supermarket that has a wide selection of premade salads, sandwiches, and more. Or grab a snack like fresh rolls and hummus for your afternoon hike.
Pulp Friction: A good spot for a tasty smoothie (get it? Pulp. Friction…) or salad to go. You can grab either for under $10. Healthy and delicious. They even have vegan dessert bars!


Ways to Save in Hobart
Information Center: Drop by the information center when you get to town and let the helpful staff guide you. You can find out what's on while you're in Hobart and pick up a free guide book which has info about free attractions and events and coupons for things like rental cards.
Free Camping: If you're looking for cheap accommodation, it doesn't get any better than free. You might not find one inside city limits, but most will be well worth the drive, especially if you plan to do a bit of hiking.
Hostels: While we don't often recommend specific accommodation businesses, backpackers know that the right hostel can make all the difference. The Pickled Frog in Hobart in inexpensive, offers cheap drinks, transportation to popular sites, and the staff is friendly and helpful (and might try to interest you in a game of giant Jenga).


If we missed any of your favorite sites or sounds, mention them in the comments below!
Josh is a freelance video producer, DP and editor based in Austin, TX. When he's not out exploring the world, he loves talking movies, tech, and travel. Check out his website, joshmcdarris.com