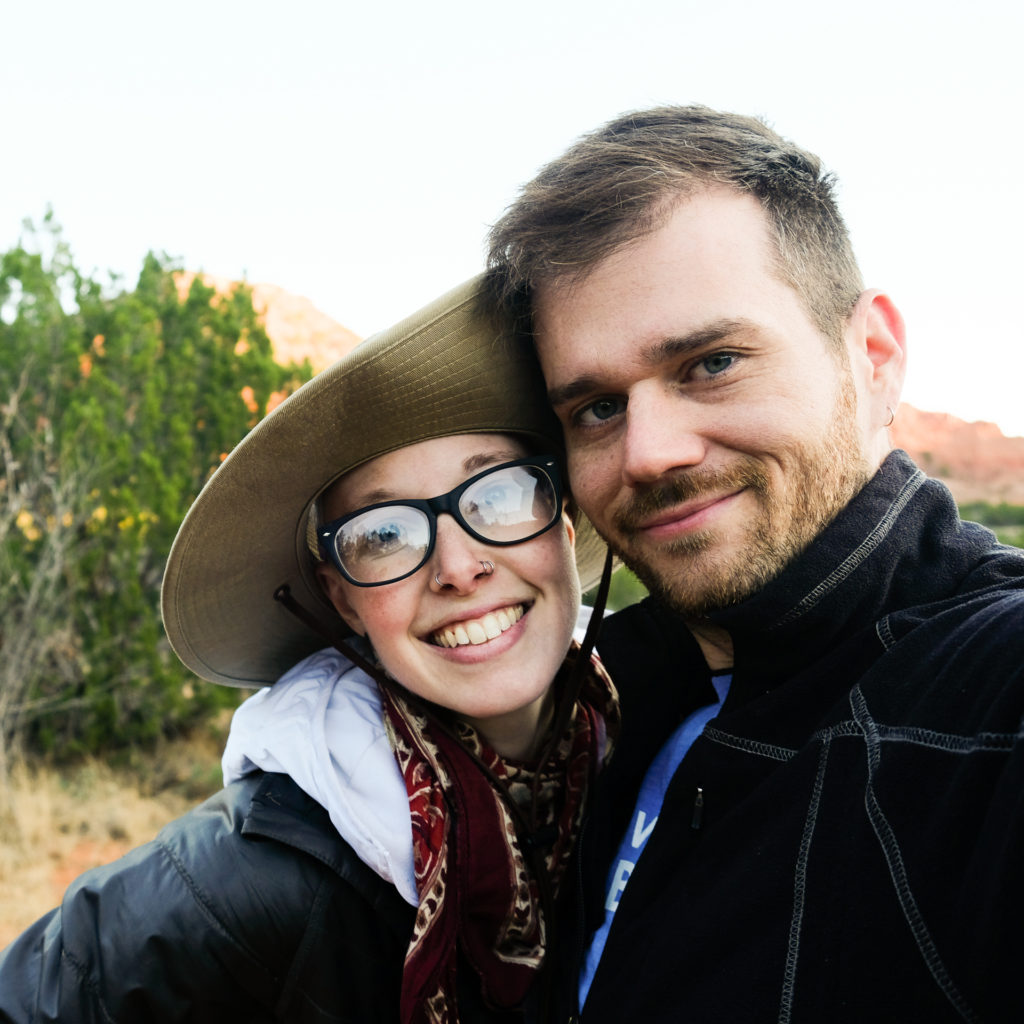 Can you believe it's almost 2020? It's crazy, right? I don't know about you, but 2019 was filled with adventure for us here at Terradrift! We found vegan food on the Fresh Foodie Trail in Mesa, hiked a volcano in Guatemala, spent two months on the road driving to Alaska and back, backpacked in no fewer than 4 national parks, and shot tons of gear reviews and travel videos. But if there's one thing we aim to do every year, it's get outside more.
See, spending time outside is all kinds of beneficial. According to Business Insider, spending time outdoors can decrease depression, boost your mood, raise your energy levels, help with focus, concentration, even creativity, and boost your overall health and well being. Naturally, we want all of these things all the time. So we're issuing a challenge to you and to ourselves: spend 15 minutes a day outside for the first two weeks of 2020 and let's see how we feel.
I know, depending on where you live in the world, getting outside in January can be tough. But you don't have to go on any crazy hikes or excursions through the snow if you don't want to. Try sitting on the porch around the fire bowl and reading a book. Take a nap under a blanket on your balcony. Walk to the corner store instead of drive. Go on a stroll through your neighborhood. Ride your bike to the office. Or lace up your boots and go on that hike in the woods. We'll do it, too.
And when you do get out there, snap a photo of you enjoying some nature therapy and post it to Instagram or Facebook with #wanderonwithterradrift so we can see what you're getting up to. We'll do the same every weekday for 2 weeks. And together we'll enjoy all the benefits nature has to offer when we get outside more.
Just leave your phone in your jacket pocket; you won't reap the benefits if your face is buried in a screen. Instead, look, listen, and immerse yourself in your surroundings. We think you'll be better for it.
So celebrate the new year with us: Get outside more. We can't wait to see what you get up to out there.
Wander on.
Alisha is a freelance writer and photographer based in Austin, TX. She loves her tiny house, vegan food and experiencing the community of travel in far away places. She's also pretty sure she's addicted to coffee. alishamcdarris.com