Austin has more than its fair share of street art. Seriously, everywhere you look there are murals on the sides of buildings and colorful tags on abandoned architecture. And get this: most of it was commissioned and/or completely legal! It's obvious that Austin loves its art scene and with street art at practically every turn that scene is thriving, but there are a few iconic sites in the city that shouldn't be missed. I've listed out some of my faves (and even mapped them out for you) so you're not driving and zigzagging all over creation and trying to find this stuff. So enjoy and check out this tour of Austin street art!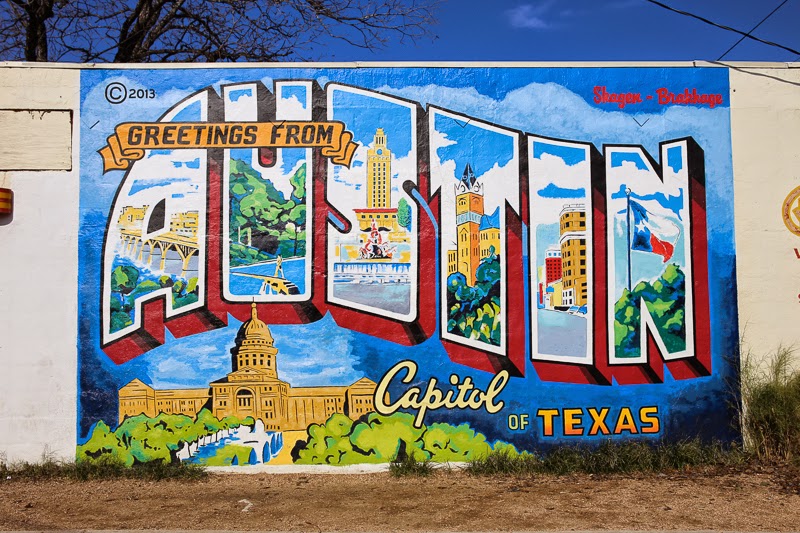 1. Greetings from Austin. South 1st Street and Annie (Pictured Above)
Maybe the number one tourist photo op in the city, this oversized postcard on the side of a business on South Congress is iconic Austin. Just be aware that on weekends you might have to wait your turn to snap a pic. If you're checking out street art, this should be your first stop. While you're there, take a stroll up and down South Congress for a peek at plenty of other works of art. Corner of South 1st Street and Annie St.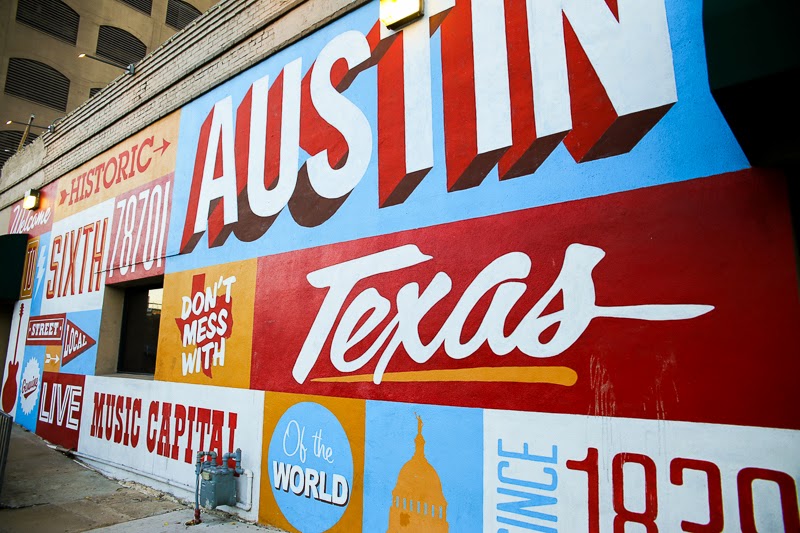 2. Don't Mess with Texas. 6th Street and SB I-35 Access Road.
Just don't. But do go check it out. Why? 'Cause it's fun, that's why. Near the I-35 on-ramp.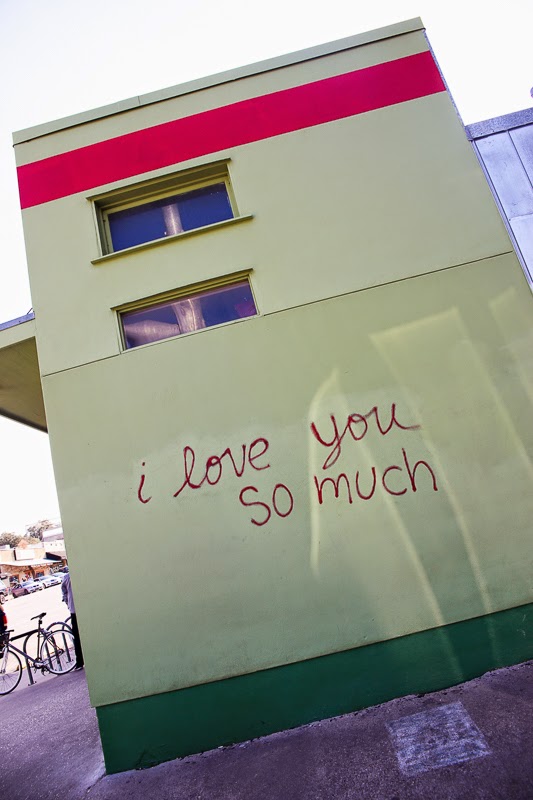 3. Love You so Much. 1300 South Congress.
Simple, but popular, sooo many couples and families snap a pic in front of this one. There's not much to it in the way of art, but sometimes a simple message is all you need.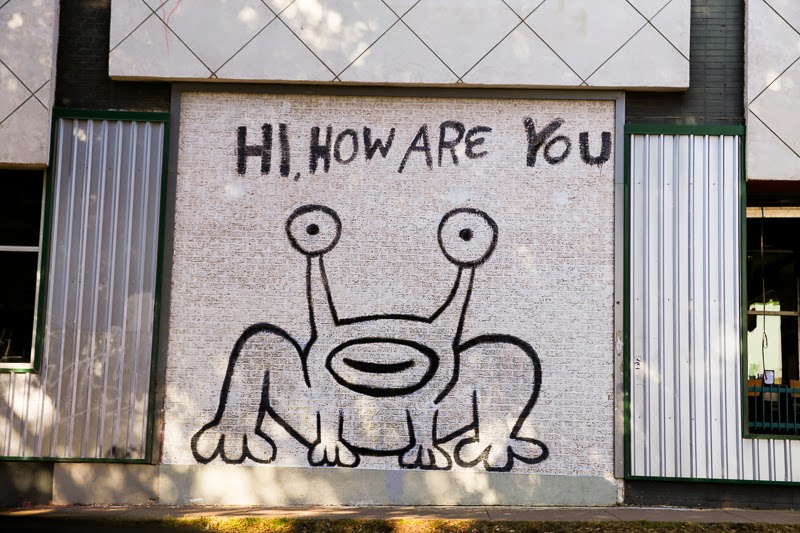 4. Jeremiah the Innocent (Hi, How are You). 21st and Guadalupe.
This guy is just fun. Everybody loves him. Pay him a visit. Corner of 21st and Guadalupe.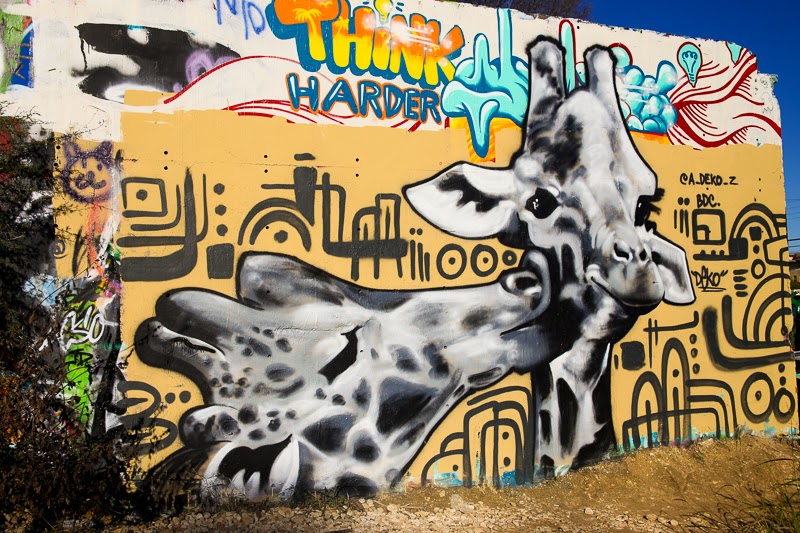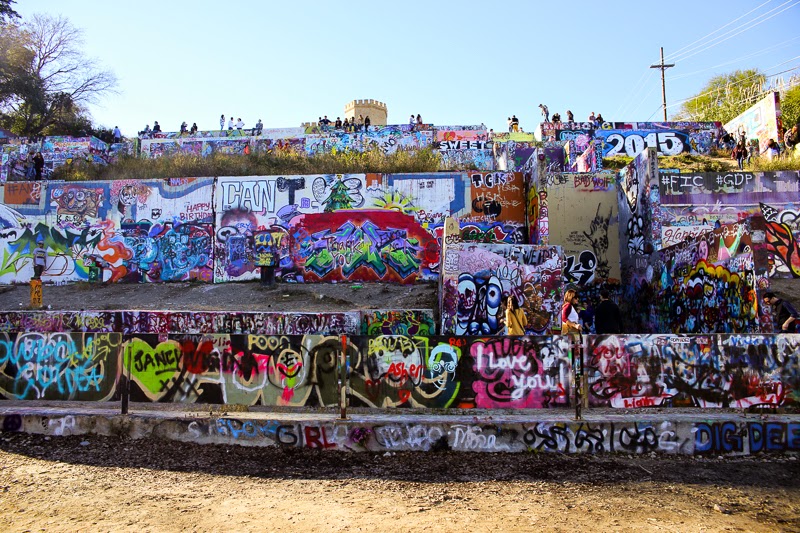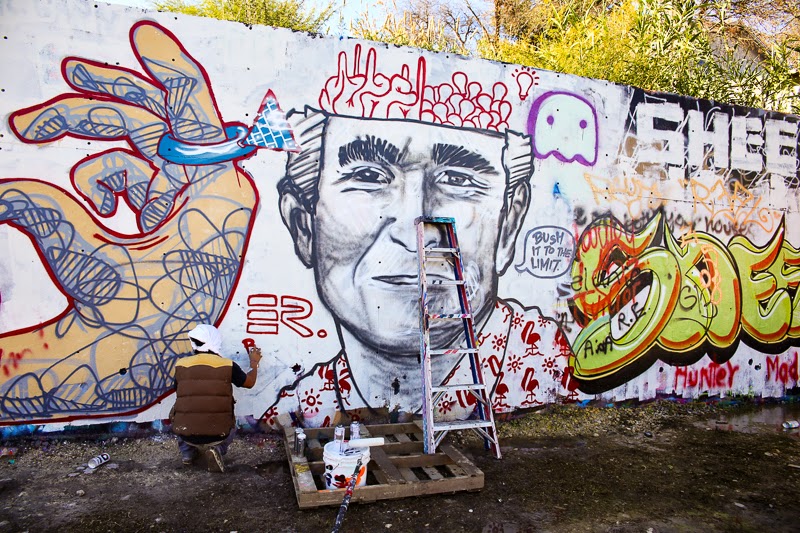 5. Hope Gallery. 1012 Baylor Street.
We use the term "gallery" loosely here. It's really just have the walls of an old, abandoned three-story building downtown that is basically a free for all for artists and taggers near and far. Because it's one of the few places artists can spray legally, the artwork is always changing and the "gallery" will never look the same as the last time you visited. It's popular on the weekends, so be prepared. You might even witness and artist in action!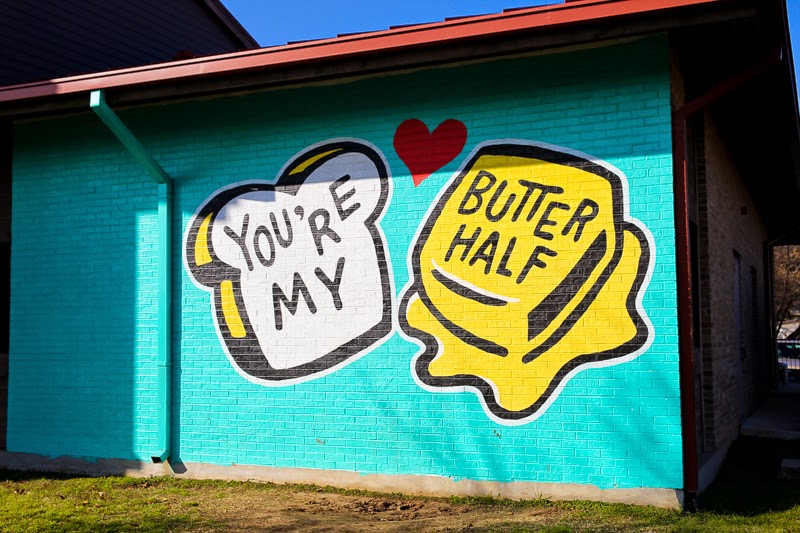 6. You're my Butter Half. 2000 E Martin Luther King Jr. Blvd.
Isn't that sweet? And cheesy? It's farther removed from Downtown than many of the others, but still worth a visit. Snap a photo of you and your sweetie.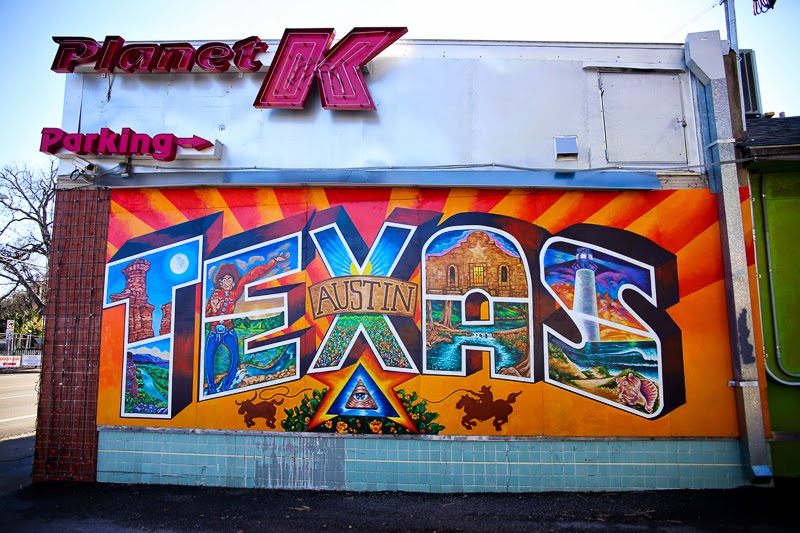 7. Austin, Tx. 3700 Guadalupe.
Located on the side of Planet K Gifts, this is a nice mural with colorful depictions of all Texas has to offer. It's good stuff. Plus you can go inside the gift store and buy yourself some black lights or a phone cover with a marijuana leaf on it and who doesn't need either of those things?
Your favorite spot not on the list? Add it in the comments below!
Alisha is a freelance writer and photographer based in Austin, TX. She loves her tiny house, vegan food and experiencing the community of travel in far away places. She's also pretty sure she's addicted to coffee. alishamcdarris.com