Maybe you read our post on packable vegan jackets without down but you're all, But that's not warm enough! Don't you know it's winter?! You're absolutely right. We forget sometimes that it gets legitimately and super duper cold in most of the rest of the country (not here in Texas, suckas!). Until that is, we plan a trip to New York or Denver in January. And then it's we who are scrambling to stay warm in the frigid climates of anywhere that's not Austin. So we created this list of stellar down-free winter coats that are totally vegan and promise to keep you toasty warm come February.
(And in case you're wondering, this is why we avoid down.)
*Check out our more up-to-date post featuring sustainable coats and jackets here!*
Down-Free Winter Coats
Save the Duck
From faux fur-lined puffy coats to hooded and non-hoody puffier jackets perfect for moderately cold climates to frigid arctic temps, Save The Duck has quality, cozy, animal-free outerwear for men, women, and kids. They have long coats and short coats, weatherproof and leisure outerwear, and all of this brand's options are down-free, leather-free, and more eco-friendly than your average puffer jacket. They even make a line of coats out of recycled materials, so go nuts! You can find many of the brand's styles at online retailer Moosejaw, here. And trust us when we say there's a reason Save The Duck is at the top of this list…Check out our review of Save the Duck jackets here.
Picture Organic Clothing
Known for creating super sustainable clothing and outerwear, The women's Pluma is no exception. A sort of cross between a puffy and an adventure-ready snow jacket, the shell is made using recycled sugar cane fibers! Born in the mountains, Picture knows cold weather gear and they know sustainability!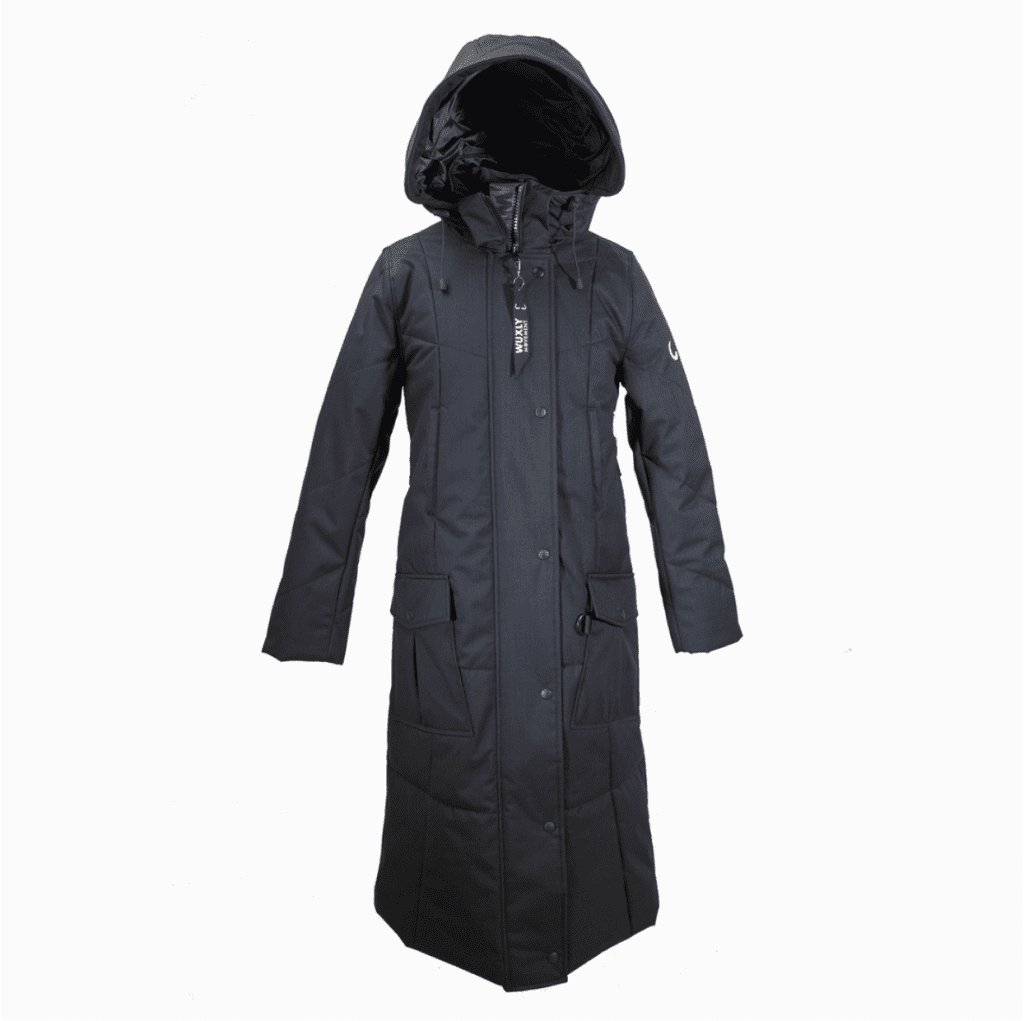 Wuxly
Need to stay really warm? Like really, really warm? The Wuxly Queen Parka is fo you. It's super long, insulated with Primaloft, and will keep you toasty to -35ºF(!!!). That's for the ladies. Dudes should get the Wuxly Bay Street Parka for a toasty torso down to -22ºF. Again, this brand is all vegan, so all of their options are down-free.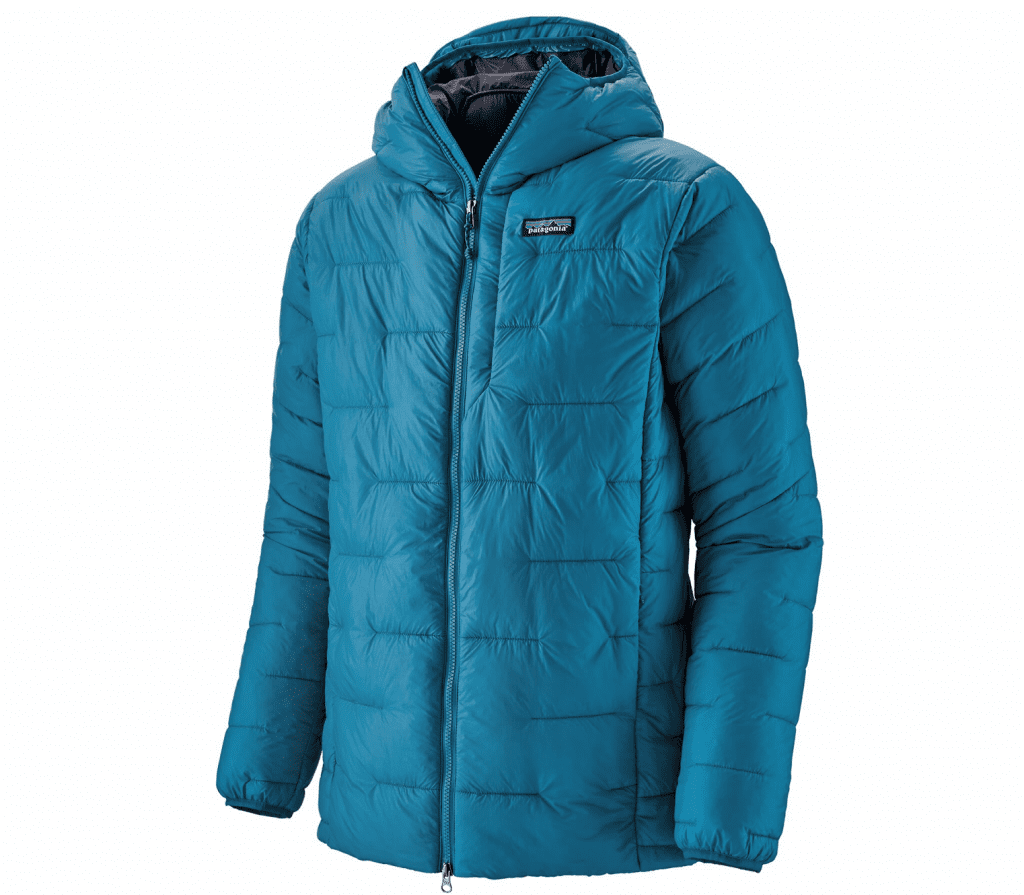 Patagonia Macro Puff
Warmer than both the Nano Puff and the Micro Puff, the newer Macro Puff Hoody (men's) is made with synthetic PlumaFill and the shell and lining are made from eco-friendly recycled polyester. This one'll take you into cold temps. Here's the women's version (ignore the part that says "down." It's "down-like.")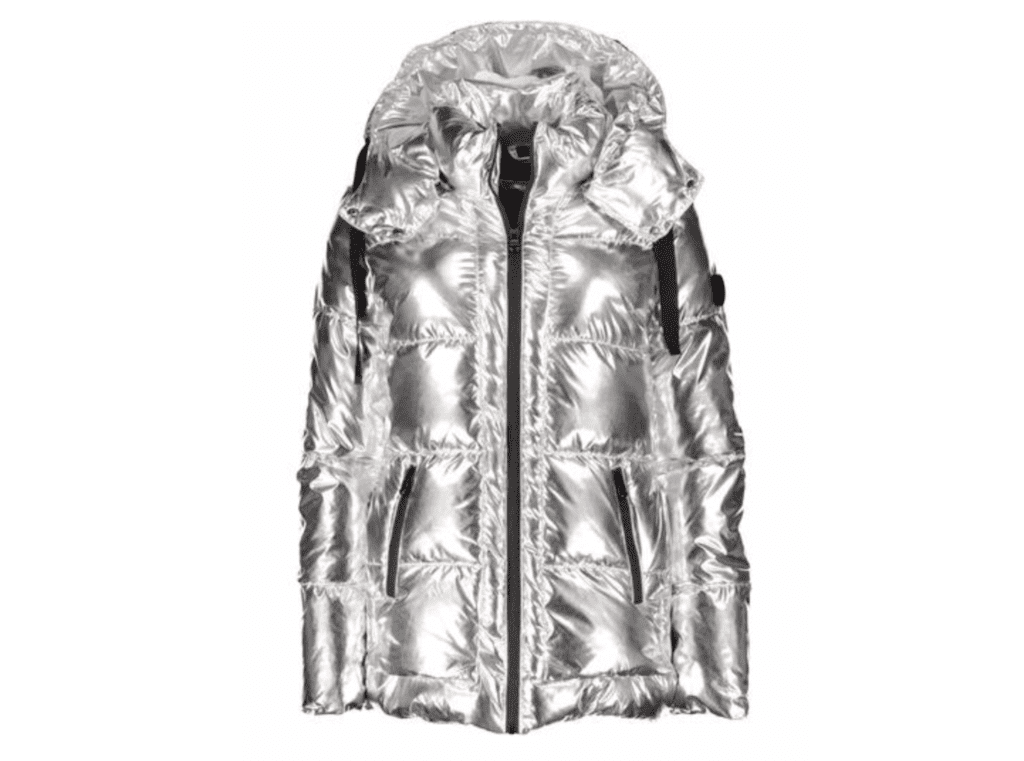 Noize
Not gonna lie, we would definitely do a double-take if we passed someone wearing the Carla Midweight Puffer in Metallic Silver, but winter was practically made for statements, so don't be shy! It comes in more subdued hues, but there's also the even warmer women's long Kaylee Jacket that will keep you cozy down to -22ºF. Guys, check out the Dylan or the Wilder Jacket. All of their down-free coats are vegan, and many are even insulated with recycled insulation!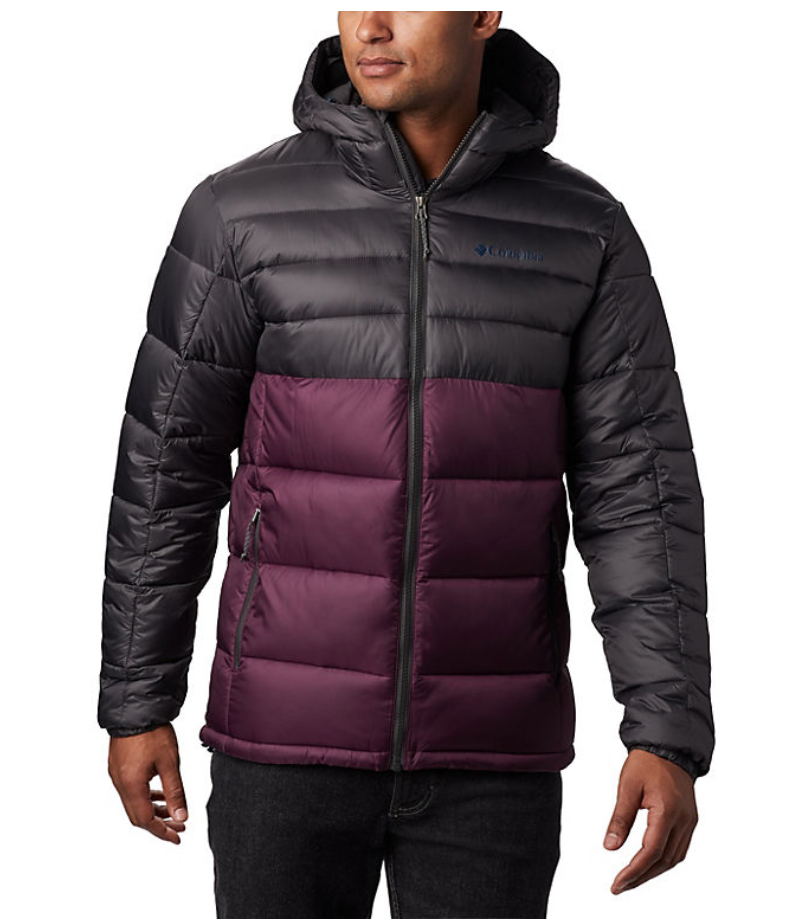 Colombia
The Heavenly Jacket for women is a toasty option. It has thumbholes and the brand's neat Omni-Heat lining to make the coat extra warm. The Pike Lake for men also offers Omni-Heat. There's also the women's puffier Peak to Park Coat which comes in a slew of colors. The Buck Butte Jacket for men does, too. Columbia does clearly label all of their down coats with the word "down" in the title, so the down free winter coats are easy to spot.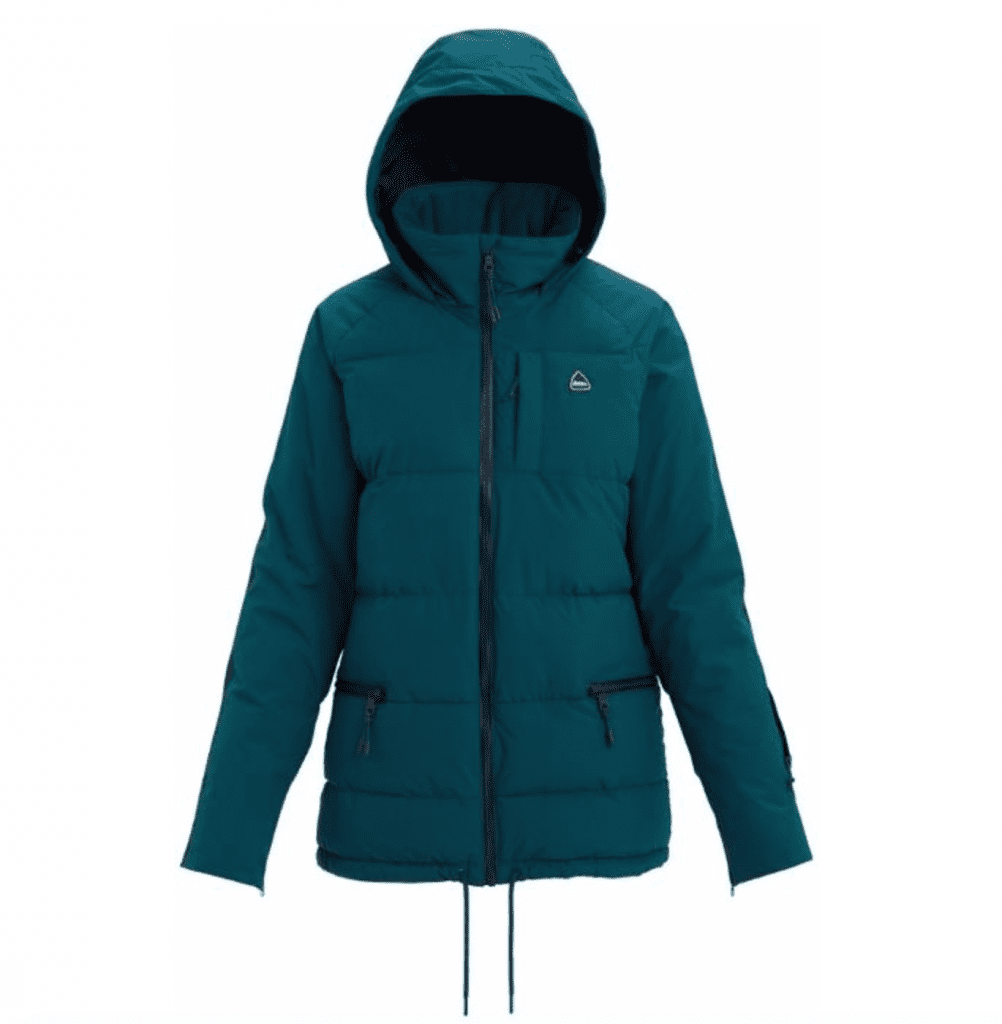 Burton
The Keeland Insulated Jacket was designed for snow sports, so you know it's gonna be warm. Plus, it's Blusign approved, so it's more environmentally and ethically responsible. Sorry, dudes: a similar jacket in men's doesn't exist.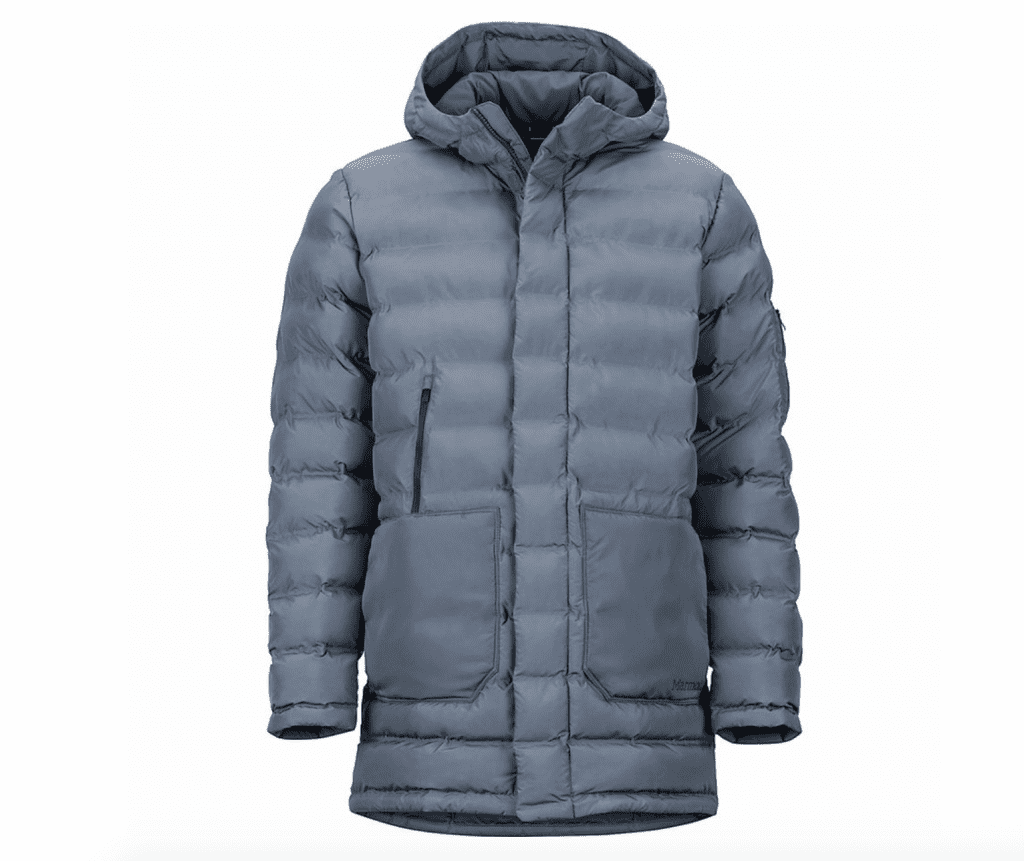 Marmot
The men's Alassian Featherless Insulated Jacket comes in short and long lengths and calls on 3M Thinsulate for the insulation. For women, check out the Warmcube Featherless Jacket! technically innovative and super warm.
•
This obviously isn't a totally exhaustive list, so if you know of an awesome brand making super warm vegan puffer coats or winter coats without down, share it in the comments! Wander on (winter or not)!
*Check out our more up-to-date post featuring sustainable coats and jackets here!*
*This post contains affiliate links. Which means we may receive a portion of any sales that result for you clicky-clicking away. Not a large percentage. Maybe enough to get ourselves a pair of gloves to go with our own winter wear, but that's about it.
•
Is down vegan?
No. Because down is harvested from animals, it is not considered vegan.
Are puffer coats vegan?
Not usually. Since most puffer coats use down as insulation, they can not be called vegan. However, there are many brands and manufacturers making puffer coats with down alternatives.
How do I know if a coat is vegan?
Check the label. In the U.S., manufactures have to list the materials used in items like coats. If leather, wool, down or fur are listed, the coat is not vegan. Labels of vegan products will often state the insulation is polyester or synthetic. If you can't tell by the label, email the company to ask.
Is synthetic insulation as warm as down?
Yes. Synthetic insulated outerwear has even been used to climb Everest.
Alisha is a freelance writer and photographer based in Austin, TX. She loves her tiny house, vegan food and experiencing the community of travel in far away places. She's also pretty sure she's addicted to coffee. alishamcdarris.com