When it comes to making coffee, super fans know that not all methods of brewing your morning cup are created equal. Not even all pour overs are created equal. So in our never-ending search for the perfect cup on the trail or at the campground, we've rounded up four patently portable collapsible pour over coffee filters so you can brew anywhere you roam.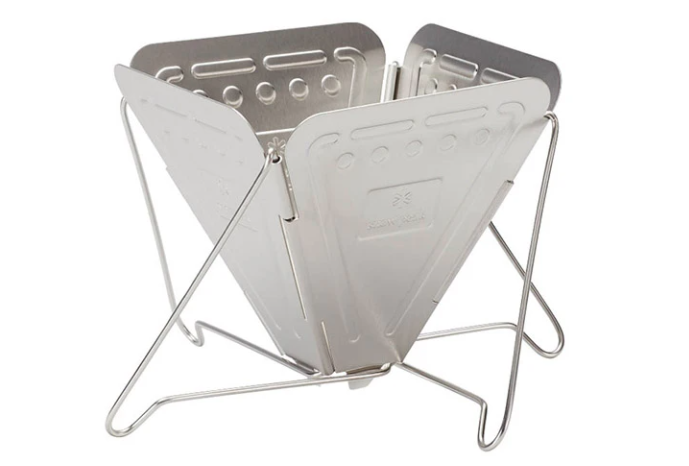 Made entirely of stainless steel, the Snow Peak Collapsible Coffee Drip is a wonderfully compact and plastic-free pour over device. We love that it folds flat so easily, but manages to stay open effortlessly atop a mug (like the Snow Peak stainless vacuum-insulated mug). It weighs 4.9 ounces, is easy to use, no instructions required, and is totally recyclable. What's not to love? Find it here.
Pros: Plastic-free, all stainless construction, folds flat
Cons: A bit loosey-goosey so feels like it might collapse (but never has on us), not the most compact on this list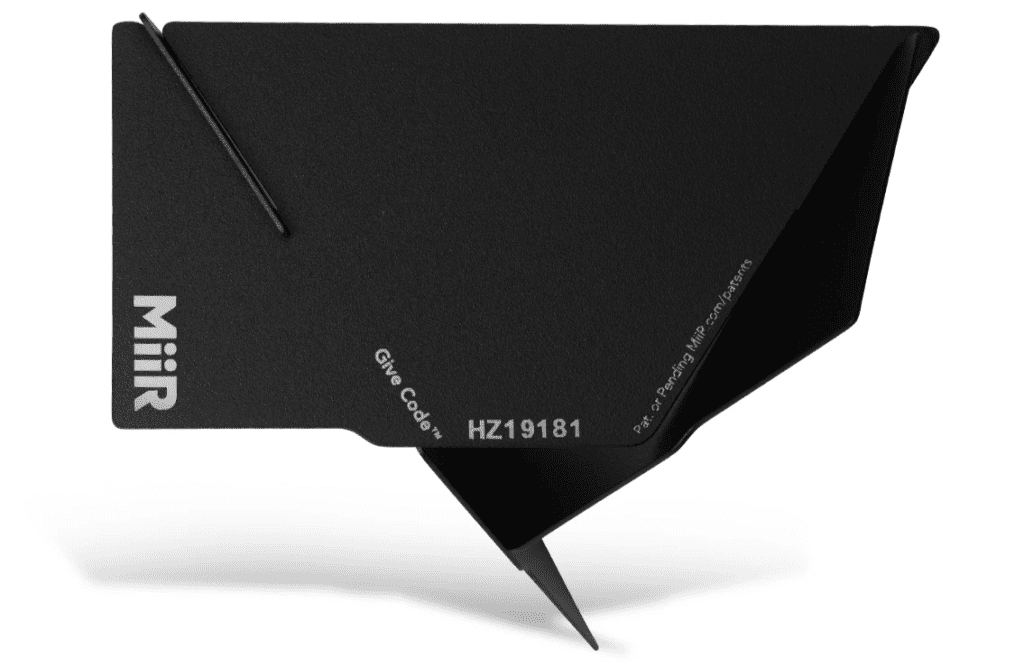 If there's a prize for the most cleverly designed coffee pour over that definitely involved a team of engineers, the MiiR Pourigami would win it. It's not the lightest of the bunch at 4 ounces, but it is the smallest, and dang, it looks good. Three stainless steel panels interlock to take it from flat to 3-D, it has machined grooves to ensure it stays on top of your mug during prep, and the included case means you can easily stash it with some filters for the road (or the trail). Find it here.
Pros: Plastic-free, durable stainless construction, folds flat (the smallest of the bunch), looks super cool
Cons: The heaviest on this list, has to be assembled/disassembled for use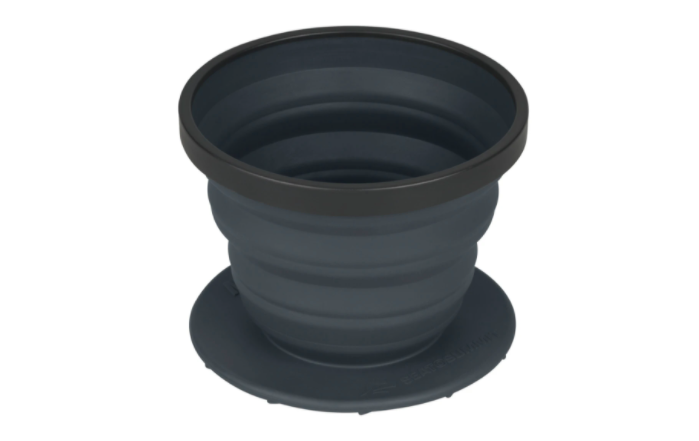 The lightest of the three at 2.9 ounces, the Sea To Summit X-Brew Coffee Dripper is made of silicone and a metal mesh filter. And yes, it's collapsible. The brand says you don't have to use a paper filter with the metal mesh filter, but unless you like your coffee weak, I would still recommend you use one. If you do, you can remove the mesh filter to save weight if you like. And if you happen to have Sea To Summit's X-Pot or X-Kettle, it nestles nicely inside. Order one here.
Pros: Lightweight, flexible, stacks/nests with other Sea To Summit cookware
Cons: Not as easily recyclable as metal
A Note Regarding Filters
Naturally, a pour-over requires a filter. And coffee-lovers have their favorites. But if you're gearing up with a whole new coffee pour over setup, might we recommend a reusable filter like the CoffeeSock. It's made of organic cotton, a more renewable resource than trees, and means there's a lot less waste associated with every cup. Just use it like you would any other filter, rinse when you're done, and leave it to dry. Too easy.
If you're cutting weight, like for backpacking, and definitely want paper filters, get the cone shaped ones (like these) if you'll be using any of the above pour over devices. We learned the hard way that the flat bottom filters just collapse under their own weight when unsupported (i.e. when the pour over has a big hole in the bottom). Trust us. You'll end up with a tablespoon full of grounds in your mug.
•
So which filter do you prefer? Would you try one of these? Have you? Or do you prefer a totally different coffee-making method at camp (we reviewed a bunch of them in this post)? Well, however you take your coffee, may your beans always be the perfect grind when you wander on.
•
This post contains affiliate links, which means when you make a purchase, you may be helping support this channel!
Alisha is a freelance writer and photographer based in Austin, TX. She loves her tiny house, vegan food and experiencing the community of travel in far away places. She's also pretty sure she's addicted to coffee. alishamcdarris.com