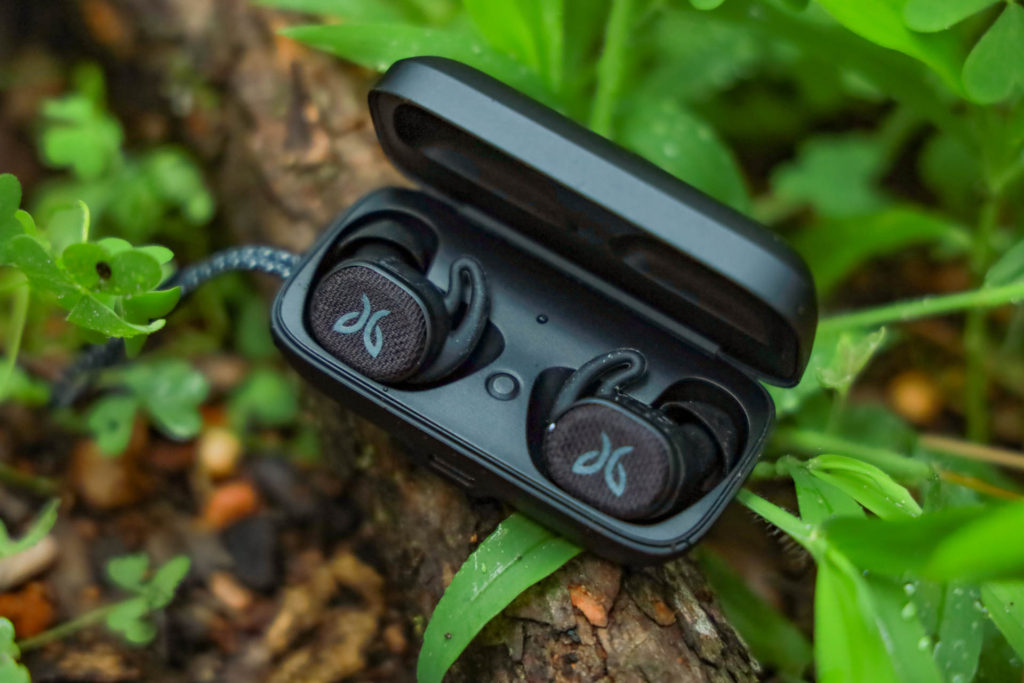 Searching for everything-proof, adventure-ready audio wherever the trail takes you? Look no further than the shiny new Jaybird Vista 2. It's a wireless earbud that truly does it all. It's waterproof, rustproof, impact-resistant, charges wirelessly, stays put on long, sweaty trail runs, makes phone calls…All without a mess of wires and cables. You're intrigued now, aren't you? Well, read on to learn more about this new piece of rad tech that just dropped today.
This is a sponsored post.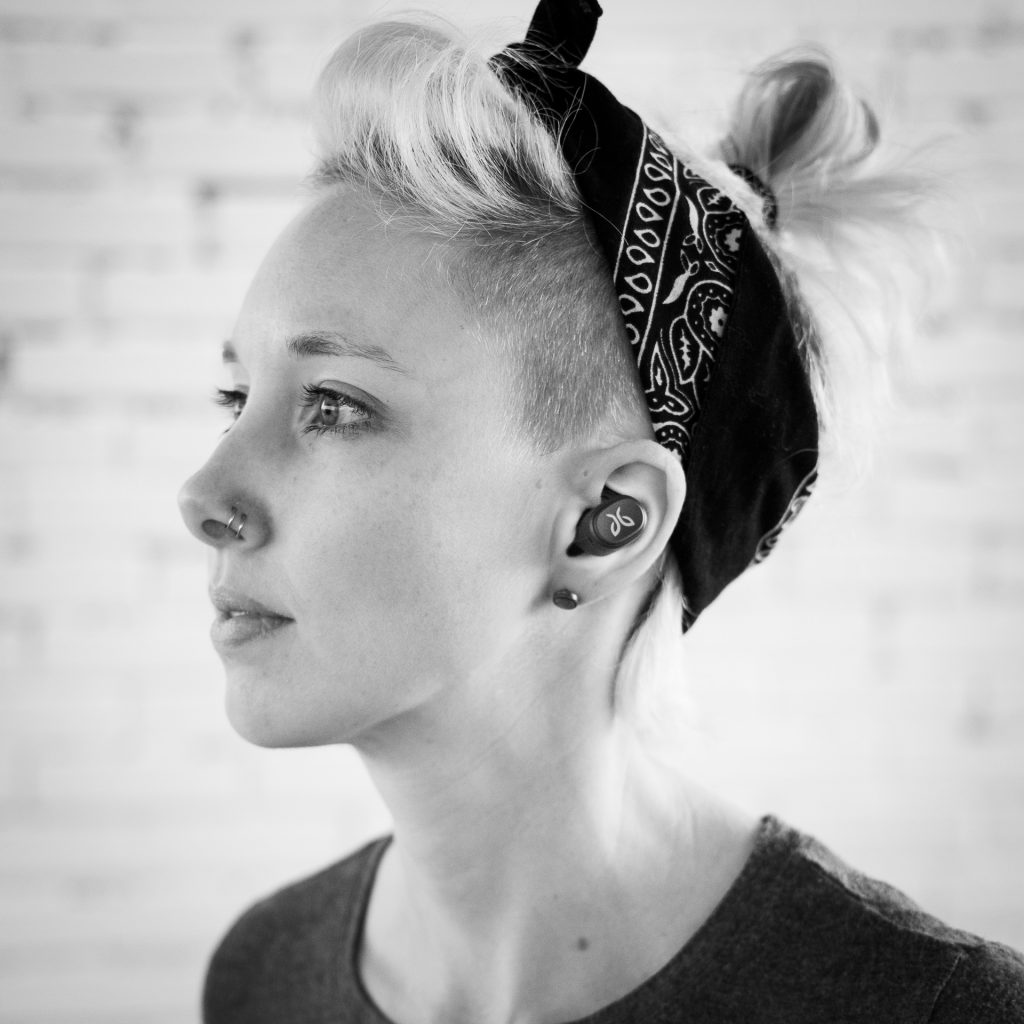 Jaybird Sport Vista 2: The Deets
Yeah, these earbuds look cool, but what do they do?! Everything, that's what. So you can take them wherever adventure beckons, whatever the weather.
Active Noise Cancelling: Wind guarded mics monitor ambient noises, allowing you to filter them out for improved focus. In our experience, it won't block out 100% of background noise, but it sure beats any other earbuds we've tried!
Earthproof Durability: These buds are IP68 waterproof, sweatproof, and dustproof, plus freeze-, shock-, and impact-resistance. Vista 2 is designed to survive, real-world tested, and guaranteed to perform. So get 'em wet, get 'em cold, drop them while bouldering, they can take it.
SurroundSense: Maybe our favorite new feature, this keeps you aware of what's going on around you. Wind guarded mics monitor ambient noises, allowing you to mix them into the audio signal for increased spatial awareness. That means when you're hiking, kayaking, cycling, etc., you'll still be able to hear the stuff going on around you. That's huge in terms of safety.
Sport Fit: The buds include 3 sizes of interchangeable eargels let you find the most secure and comfortable fit for your active lifestyle. And they'll stay put no matter what you're up to.
Premium Sound: 6MM milled drivers, Active Noise Cancellation, and customizable EQ profiles to own your sound. That means a truly custom listening experience just for your little ear holes.
24-hour Battery Life: Vista 2 gives you 8 hours of audio on a full charge, plus 16 more in the charging case, with a 5 minute quick charge offering an hour of play time. That's 24 hours without having to recharge!
Clear Voice: Make crystal-clear calls and voice assistant commands thanks to 4 beamforming microphones and WindDefense fabric technology. Very handy for out-of-office phone calls.
Double-Tap Control: Double tap Vista 2 to easily switch between Active Noise Cancellation and SurroundSense—or customize controls via the app. Too easy.
Comes in 3 Colors: Black, Nimbus Grey and Midnight Blue.
Wireless Charging: Enough said! You need this in your life.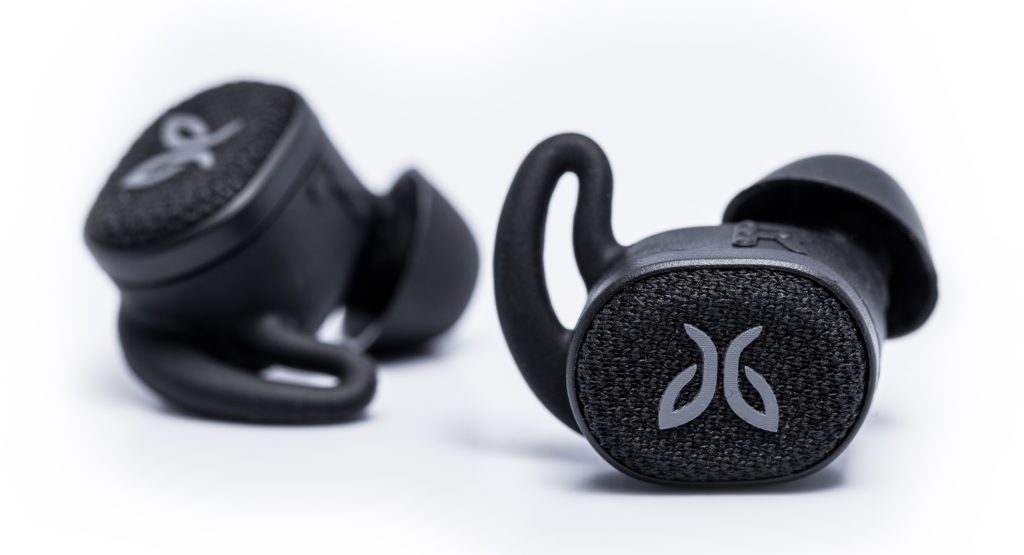 Jaybird Sport Vista 2: The Bottom Line
These true wireless earbuds are designed for the roughest adventures and harshest conditions. Take them kayaking, hiking, into the freezing cold, the blazing heat, running, backpacking, sandboarding…they can handle it. And with the option to actively cancel surrounding noise (making the crying baby in the row behind you no concern of yours) or amplify ambient noises (so you're aware of what's happening around you, making running, mountain biking, etc. safer), they're just about the perfect earbuds for every trip and excursion (or working-from-the-beach phone call).
Check out the brand spanking new Jaybird Sport Vista 2 wireless earbuds here and snag yourself a pair. And check out our review of the original Jaybird Vistas here.
•
This post contains affiliate links, which means when you clicky-click a link and make a purchase, you help support this channel!
Alisha is a freelance writer and photographer based in Austin, TX. She loves her tiny house, vegan food and experiencing the community of travel in far away places. She's also pretty sure she's addicted to coffee. alishamcdarris.com