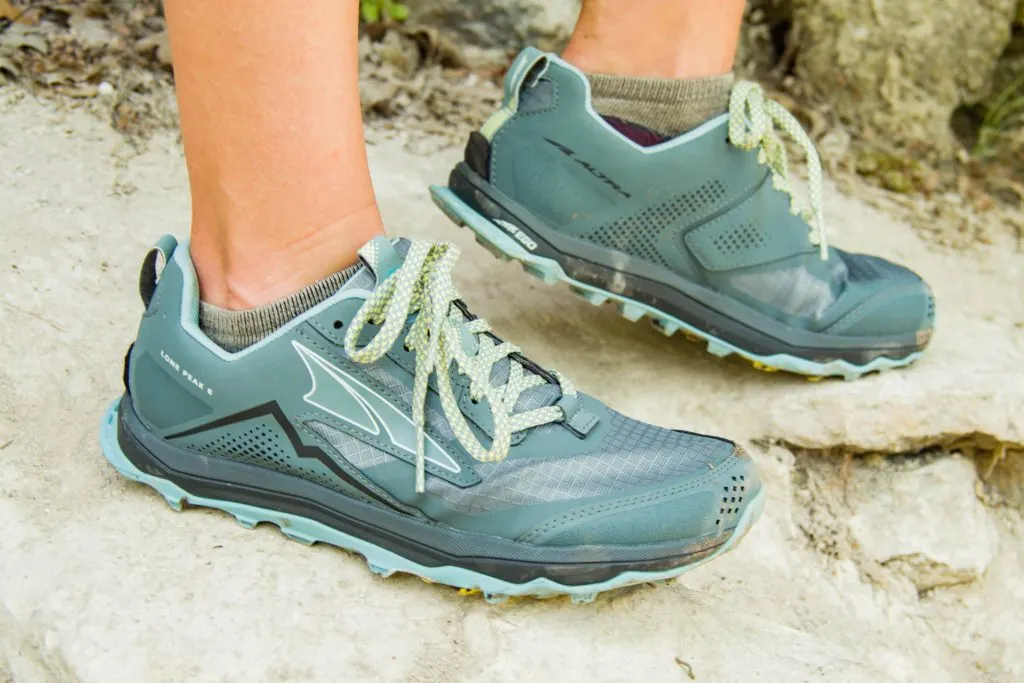 Ditch heavy hiking boots and narrow toe boxes for a much comfier ride for your feet. The Altra Lone Peak 5 is here, the latest addition to the Lone Peak family, and it's just as impressive as its predecessors. Maybe better. And yes, they might just be my favorite pair of hiking and backpacking shoes ever.
I actually snagged my first pair of Altra's from a used gear shop in Jackson, Wyoming before a backpacking trip in the Tetons. I had seen photos of the brand's patented wide toe-box and needed that feature in my life after spending months on the road hiking and backpacking in shoes with this tiny, narrow toe box that was killing my toes. I was over it. And Altra sure looked like it offered the remedy I was searching for.
So I slid on a pair of Lone Peaks (I think they were the Lone Peak 3), walked straight out onto the trail, and that was that. All of a sudden, my feet felt like they weren't being abused, the life squeezed out of them with every step. And as it turns out, I liked the whole zero-drop thing, too. It's supposed to be better for posture, balance, strength, you name it, so what's not to love?
But let me tell you a bit about these shoes that first hit shelves 10 years ago.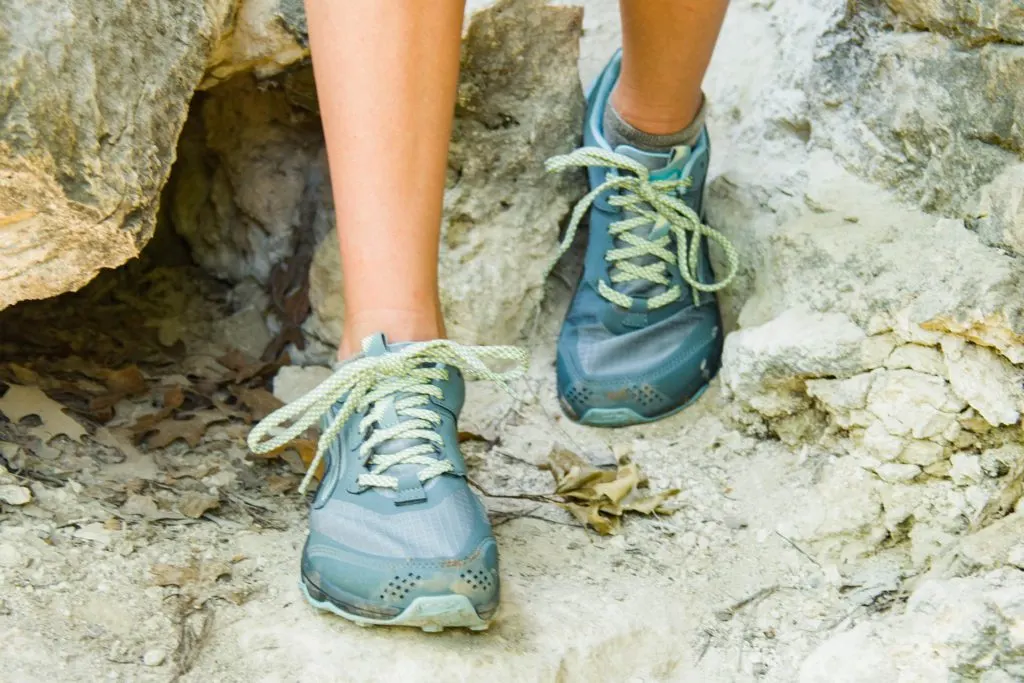 Altra Lone Peak 5: The Deets
The Lone Peak 5 is one of Altra's grippiest trail shoes to date, and the comfiest, too. Here are some of the highlights:
TrailClaw™ and MaxTrac™ outsole for tackling rugged, unpredictable terrain.
Drainage holes to help keep water from pooling.
A hook-and-loop Gaiter Trap and forefoot loop for easy gaiter attachment.
Quick dry air mesh upper.
The first in the Lone Peak line to use the brand's Altra EGO™ midsole foam for super responsive movement.
Zero-drop balanced cushioning.
Altra's signature FootShape™ to give toes more room to move and splay naturally.
They're vegan.
Altra calls them a trail runner, but we think they have much wider-reaching applications including serious hiking and backpacking. In fact, they are an exceedingly popular shoe among thru hikers. But no, they don't have ankle support and aren't necessarily designed for carrying super heavy loads.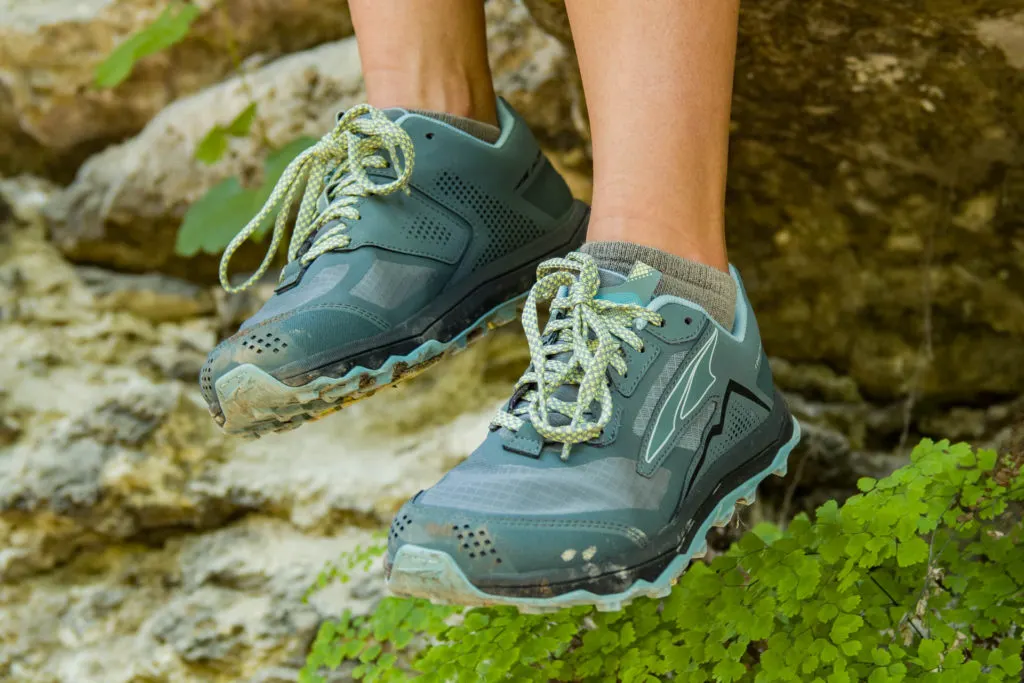 Altra Lone Peak 5: The Review
But we can only assume you want to how these shoes performed and not just about what they are made of.
Truth: these are my go-to backpacking shoe. I prefer them to boots because they're lighter, more breathable, and just plain comfy. Largely because of that signature Altra FootShape™: It's a super comfy design feature in all the brand's shoes that gives your feet and toes more space to stretch and splay and move naturally and it's freaking brilliant. I'm all bout more natural foot movement; it just makes sense.
Plus, the men's and women's versions of all of Altra's shoes are actually designed differently to address the biological differences in men's and women's feet, which is cool.
And did I mention that they're zero-drop? It may not feel like it when you first slide your foot in, but the balanced cushioning is designed to keep your heel and forefoot the same distance from the ground, which is better for balance and natural stride. And they feel great. It's like wearing a barefoot style shoe, but with a lot more cushion, padding, and aggressive tread.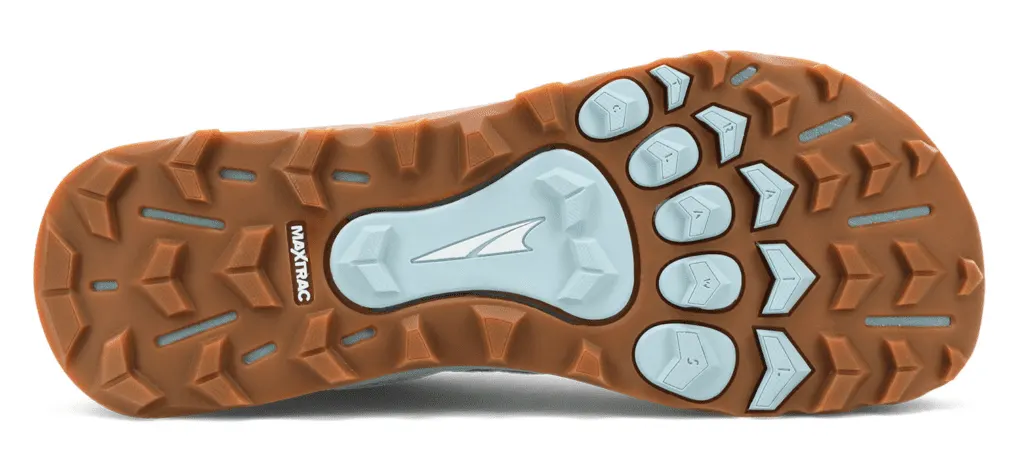 Basically, they're awesome.
And these new Lone Peak 5 is even more comfy than previous versions of the same shoe. They're springier with that Altra Ego foam, and Altra says they're more durable, too, which means you can keep them in your closet and out of a landfill longer.
Also, they come in rad colors for women and men. As in, not just bright purple, which is a huge plus. Personally, I'm a big fan of the Balsam Green. Oh, and if you prefer a waterproof shoe, the Lone Peak 5 is also available in an all-weather version, plus a mid-rise boot if you prefer some ankle support. There's also a new Lone Peak Hiker–but that's another review coming up shortly (so stay posted later this month).
The nice low-cut ankle means nothing rubs awkwardly or causes pressure points, the laces stay tied, and they're easy to get off and on, which is always a plus.
In any case, despite the fact that these shoes don't have a pronounced arch support or super built-up heel, they're extremely comfortable. I mean, I don't really need either of those things, but some folks prefer them, and to you I say: don't discount the Lone Peak 5!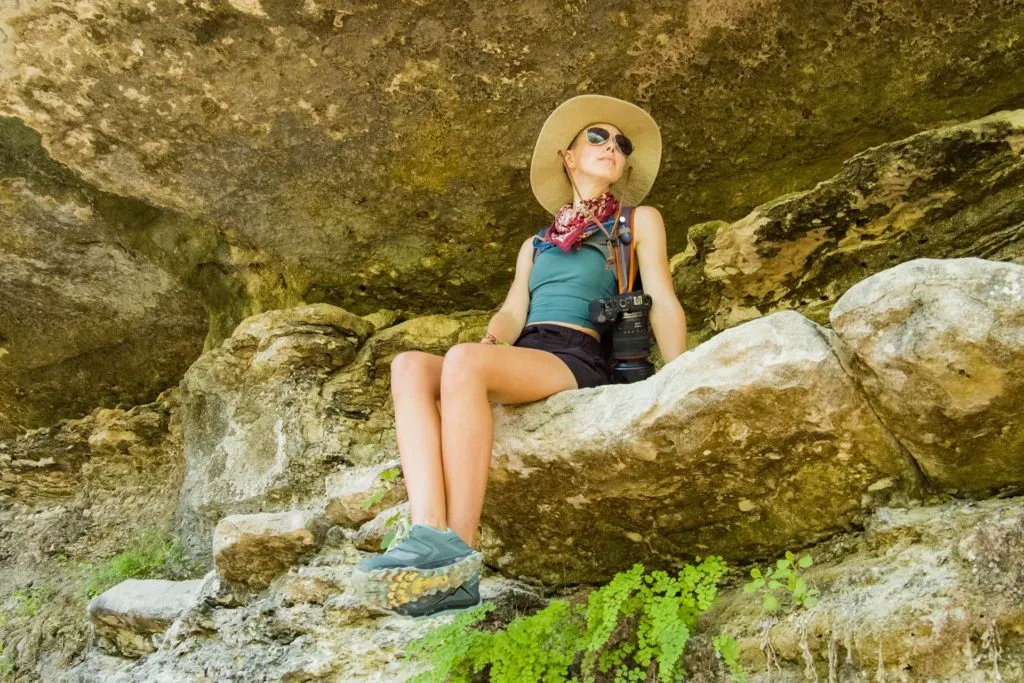 Bottom Line
These shoes can handle some serious terrain, are super comfy, and an excellent choice for fast-and-light outdoor adventures. Like I said, they're my backpacking shoe of choice. To the point that, honestly, when I have to test other shoes, no matter how great they are, I'm always just a little bummed I'm not in my Lone Peaks. And the new 5's are the best yet.
So check out the women's Lone Peak 5 here and the men's here. Then lace up those shoes and wander on!
•
Looking for more vegan hiking boots and shoes? Check out a whole list of them here!
•
This post contains affiliate links, which means when you clicky-click and make a purchase, you may help support this channel!
Alisha is a freelance writer and photographer based in Austin, TX. She loves her tiny house, vegan food and experiencing the community of travel in far away places. She's also pretty sure she's addicted to coffee. alishamcdarris.com