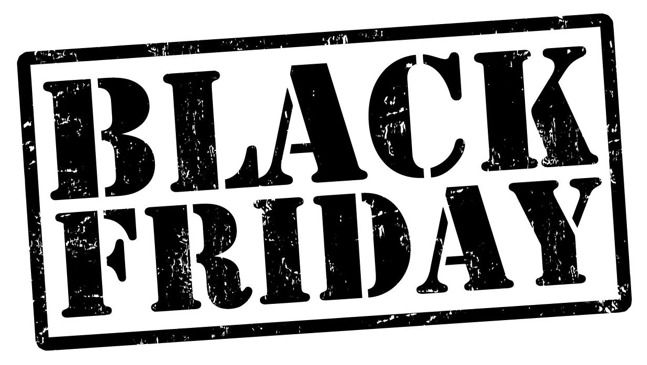 Black Friday deals on outdoor gear are here! We've rounded up the best of the best (including Cyber Monday deals on outdoor gear) so you can find the season's outdoor gear sales all in one place!
Since Black Friday isn't going to look much like, well, Black Friday this year (a fact we totally don't mind at all) what with holiday shipping expecting to be delayed and far fewer in-person shopping extravaganzas, outdoor retailers are gearing up for online sales early this November. That's good news for those of us who are determined to get holiday shopping done early this year (or maybe just reeeeeeally want to score some good deals on winter camping gear for ourselves). But since it's time consuming and a little annoying to scour all the best sites every time we want to find a good deal on quality gear, we went ahead and rounded them up and put them all in one place: right in this here handy dandy list.
You'll find all the major outdoor retailers, plus a bunch of awesome sustainable brands we love (and think you will, too). But don't just take a quick peek around and call it a day; bookmark this page and come back often, because we will be updating this list to include fresh new sales through Black Friday and Cyber Monday.
So whether you're on the market for a pack for yourself or a sweet pair of vegan hiking boots for a loved one, shop happy, shop sustainable, and save some cash while you're at it.
Black Friday Sales on Outdoor Gear
Backcountry
•
Chaco
Stack Them! Thanksgiving Hot Deals + use code SALE20 to save an EXTRA 20%. Valid 11/22 – 12/5 Only!
Coalatree
Cotopaxi
Eastern Mountain Sports
evo
Black Friday Sale: Up to 50% off outdoor gear!
GRAYL
Kammok
Early Black Friday Deals! Flash Deals change daily: up to 50% off gear. Adventure Grade, Better Made.
Klymit
Gain early access to Black Friday deals when you sign up for a free Klymit membership! Up to 50% off!
LARQ
Up to 35% off LARQ self-purifying water bottles for Black Friday!
Merrell
Up to 50% Off Sale Styles for Black Friday. No Promo Code Required!
•
PRE-BLACK FRIDAY SALE: 30% Off Select Winter Boots. No Promo Code Needed!
•
Black Friday Doorbusters! 40% Off Select Winter Boots!
Moosejaw
Moosejaw Thanksgiving Sale: Up to 30% off select styles from our best brands like The North Face, Arcteryx, Marmot + more! Free Shipping on order over $49
•
Get a Free $20 Almost Gift Card with Any Full price Item Over $99 using code FREEMONEY2020. Ends 12/6. Coupon Code: FREEMONEY2020
•
MyMedic
Osprey
Holiday sale! Up to 50% off select styles!
Peak Design
Up to 20% off almost everything, from camera bags to travel tripods.
REI
•
Rumpl
Steep&Cheap
Sunski
Tentree
Forget Black Friday and save up to 50% Off site-wide during our Green Friday Sale!
Tentsile
Save up to 25% on select tree tents and kits for Black Friday. Take 25% off the 1-person Una 2.0, 25% off the T-Mini 2-person hammock 2.0, 20% off the Stealth 3-Person 2-in-1 Tree Tent 2.0, and 20% off the No Trace Kit.
Xero Shoes
Save up to 70% on our Black Cyber Thankwansmaskahsaturversary Sale!
•
Looking for deals and sales not specific to Black Friday? Find all this week's best deals on outdoor gear here.
•
*This post contains affiliate links, which means when you do your holiday shopping after clicking on one of these links, we can celebrate Thanksgiving with that juicy Tofurkey we've had our eyes on…Thanks for supporting (and feeding) Terradrift!
Alisha is a freelance writer and photographer based in Austin, TX. She loves her tiny house, vegan food and experiencing the community of travel in far away places. She's also pretty sure she's addicted to coffee. alishamcdarris.com