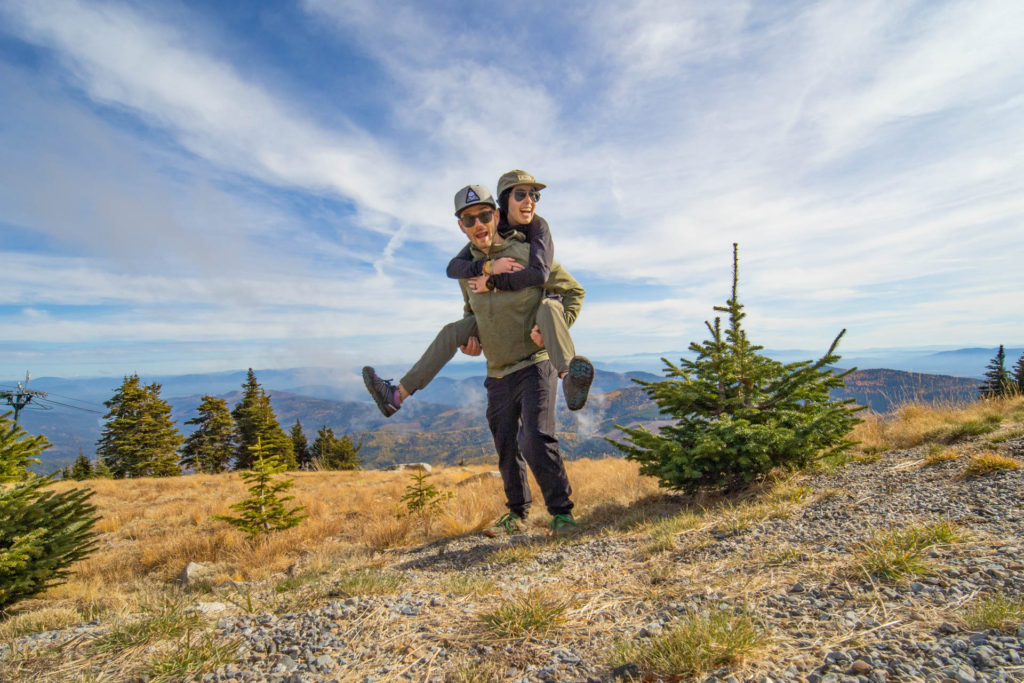 You know we're all about supporting and promoting sustainable brands here at Terradrift. You know, the ones fighting to create whole lines of sustainable products, but also focusing on better manufacturing and overall global responsibility. So we recently chatted with Beyond Clothing about sustainability, the outdoors, and all things technical apparel so we can all learn more about how they're doing right by the planet.
Terradrift: Let's start at the beginning. What is Beyond all about? What kind of clothing do you make and what's your mission?
Beyond Clothing: Our mission is to inspire trust in people's ability to push boundaries. We look at our clothing as tools; access passes to explore the world's wildest places. Through our technical expertise, we hope to enable experiences and exploration.
Specifically, we make technical clothing that works as a complete layering system designed to optimize human performance in the worst climatic conditions. Purpose-built fabrics provide breathability and fast-drying across every layer, protection from the elements, and functionality in climates as low as -70°F.
Dang. That's cold. So where does sustainability come into play in that mission?
Beyond's Global Responsibility initiative is firmly dedicated to connecting folks with the world's wildest places, preserving those places and the ecosystems they foster, whilst also giving consideration to the lives it impacts in the process. Sustainability is a goal we have taken to heart, from our production practices to the packaging we use. We firmly believe that spending time in the great outdoors improves your health, and that the only way we can continue to have wild places, is to do our part in helping keep them healthy as well.

True story. Then what are some practical ways the brand is striving to make more sustainable choices?
Sustainability can take on many looks. First, Beyond is committed to breaking the cycle of disposable gear. We are committed to creating robust gear that never has a reason to be thrown away or replaced.
We have also committed to eco-friendly production practices. We have switched to Primaloft BIO™ insulation, the world's first biodegradable, 100% recycled synthetic insulation. Our gear also uses bluesign®-certified textiles, verified for ecological safety at every step of manufacturing. And we're working hard to ensure our fabrics receive the STANDARD 100 certification by OEKO-TEX®, which confirms they are free from harmful levels of more than 100 substances known to be a risk to human health.
Our next big step is with packaging. We're starting to test a system where all the packaging materials used are compostable, recyclable and/or crafted from post-consumer content. We hope to have that fully implemented shortly, but testing is happening right now!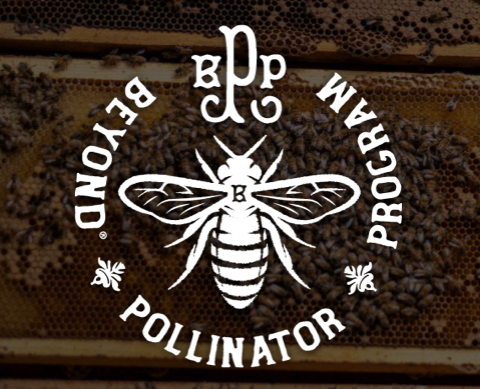 Let's talk about your Pollinator Program. What's that about and what's your mission?
Beyond's Pollinator Program is a unique program that touches every aspect of the business from product creation to our retail space. This was created by recognizing the growing issue that the world's pollinators are dwindling in numbers and the larger impact that this presents on the world's eco-system. Bees and other pollinators are massively critical and the unsung heroes that the wild places and ecological health depend on. The Pollinator Program is our way to help raise awareness to the situation, where we hope to keep the conversation going and do what we can to help in our small way. Beeatrice, Beyond's queen bee, and her 60,000+ worker bees located in the flagship store at HQ are doing well and thriving!
The tags in each piece of Beyond Clothing are made from seed paper. It is a small way to help raise attention to the issue, but also puts a tool into every customer's hand to help solve the crisis.
Seed paper, huh? What made you want to do that?
Yes, the seed paper is our way of helping with each piece of gear. Our plantable hang tags have a blend of lavender and poppy seeds embedded in the paper. Both of these plants are some of the bee's favorite pollen sources, so we wanted to make it easy for everyone to be able to help a little. The tags simply need to be buried and then watered occasionally. These plants will help our pollinator friends have one more source of pollen out in the world and fight against the monoculture crop issue which has been identified as a leading cause in the declining numbers.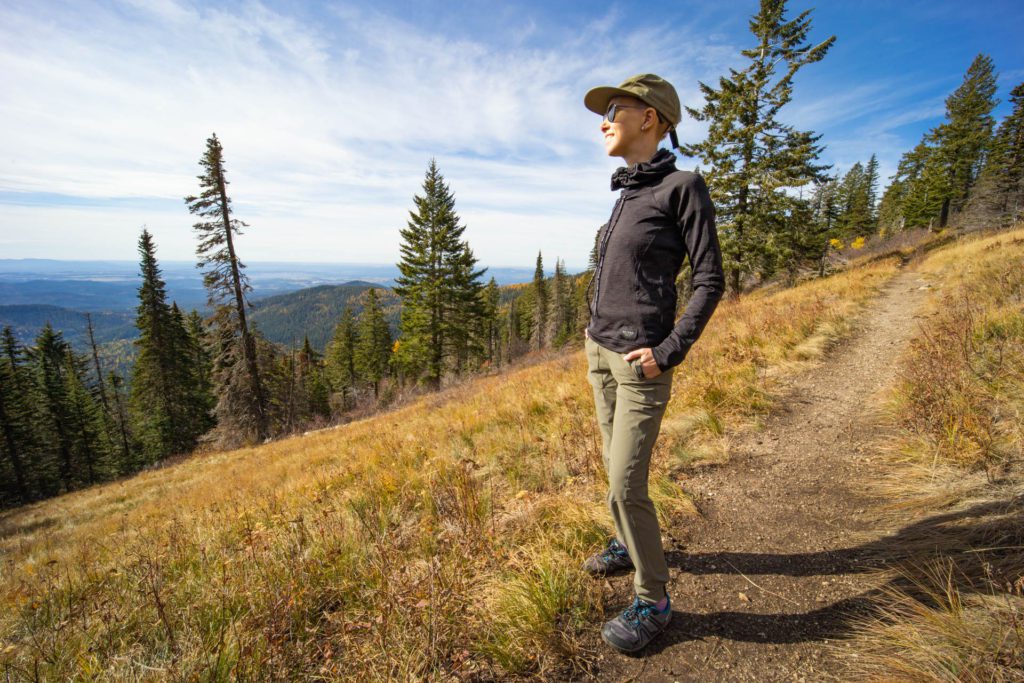 Beyond supports social causes, too, right? What are some of those programs and why support them?
Not everyone is as well-equipped to defend or stand up for themselves. Beyond is proud to partner with proven organizations committed to the help, preservation, and betterment of those who need it. We've partnered with Endangered Species Protection Agency (ESPA) because biodiversity is a vital component to the sustainability of the world's wild places. We've also partnered with Seattle Stand Down and their work to help prevent and eliminate homelessness among veterans and their families. This is a local and 100% volunteer run program that is near and dear to our heart.
Nice! Final question: Do you think outdoor brands have an obligation to support and protect the environment in which they recreate?
Yes, we absolutely do. It's in all our best interest to keep wild places thriving. We firmly believe that the outdoors are for everyone and for that to be the case, they need to be protected and supported so those wild places remain available for the future.
•
Wanna check out Beyond Clothing's sustainable outdoor clothing and gear? Browse their whole line here. (We're partial to the women's Sojourn Ultralight Jogger and Veil Pullover and the men's Avid Ultralight Pant and Celeris Pullover, all of which we own). And learn about more sustainable brands in our Sustainability Spotlight section! Now gear up for extreme adventure, get out there, and wander on.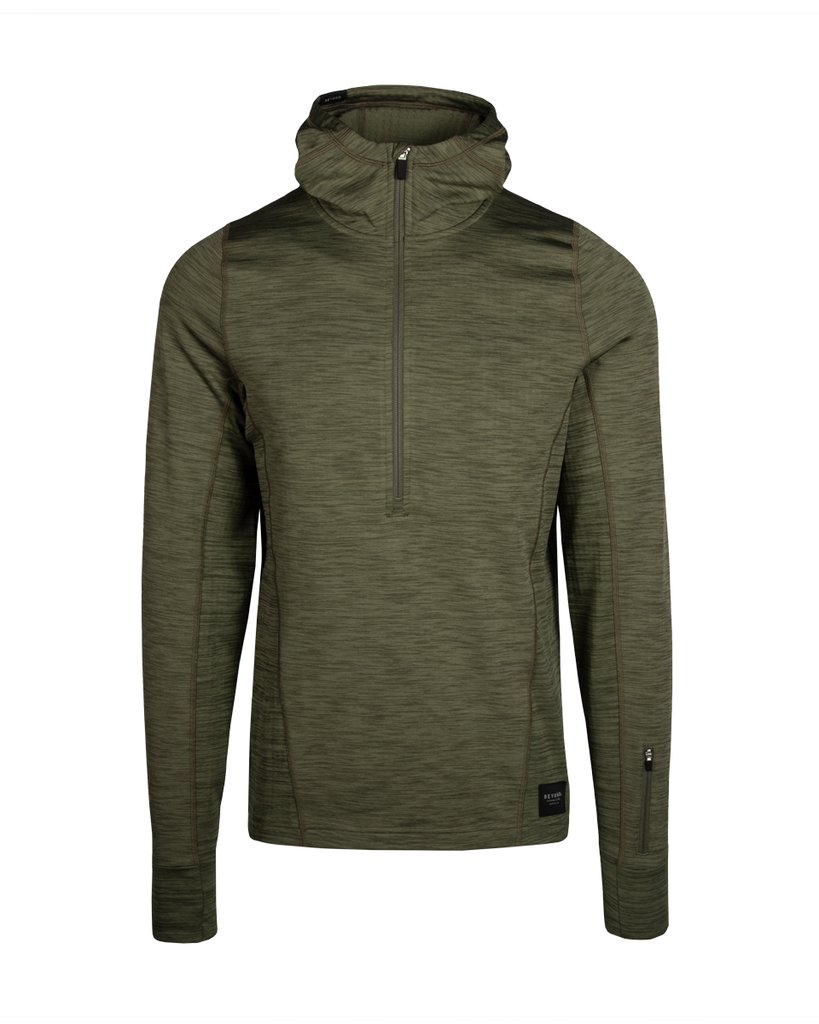 •
This post contains affiliate links. That means if you click on a link and make a purchase, we may receive a teeny percentage of the sale. But don't worry; you won't pay any extra. You just help support Terradrift!
Alisha is a freelance writer and photographer based in Austin, TX. She loves her tiny house, vegan food and experiencing the community of travel in far away places. She's also pretty sure she's addicted to coffee. alishamcdarris.com