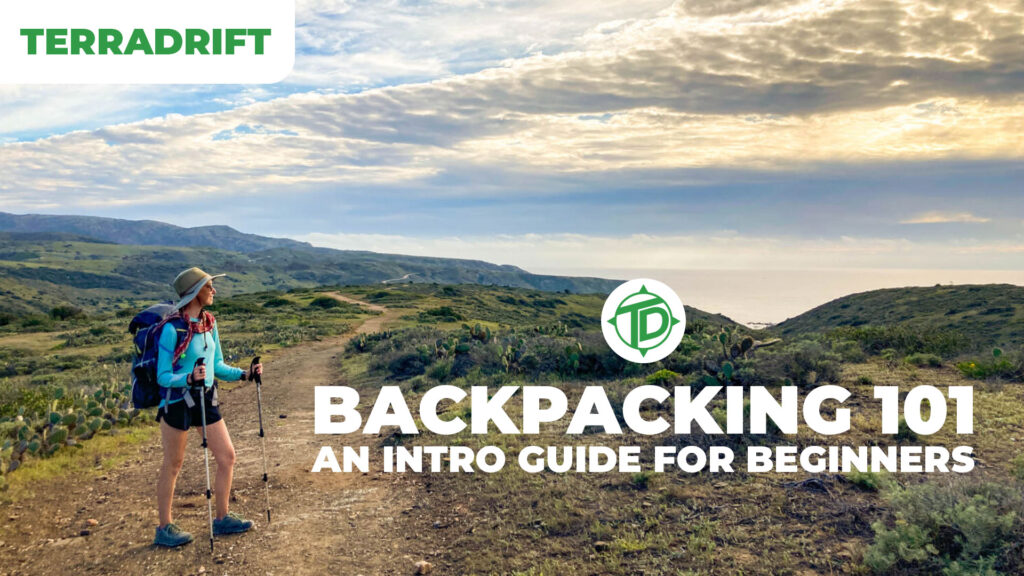 Ready to learn how to backpack? Are you a beginner or just need a refresher on the ins and outs of backpacking? We'll show you the ropes and teach you everything you need to confidently set out on your next backcountry adventure: the gear you need to succeed, what to eat, how to stay safe out there, and so much more! Both video and written!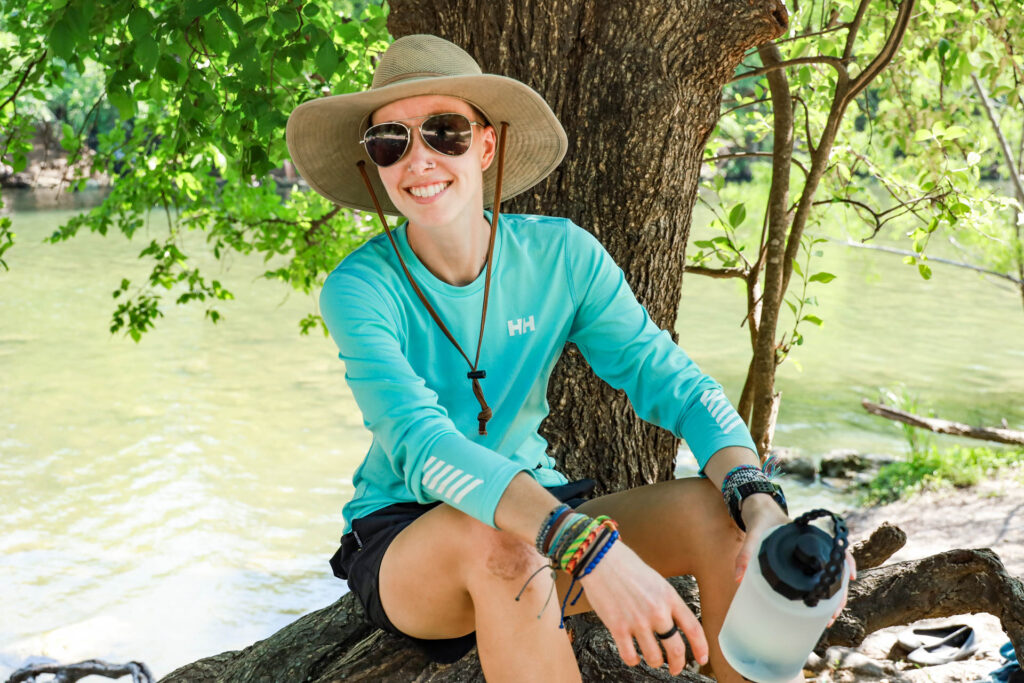 About Me
Im Alisha, a world-traveling, wanderlusting, adventure-seeking outdoorist, writer and photographer. I've snorkeled with sharks in Hawaii, kayaked through fjords in New Zealand, camped on volcanoes in Guatemala, avoided grizzlies in Canada, hiked to ruins in Romania, and backpacked all over the USA, from California to Alaska to Vermont.
I'm the intrepid and over-excitable head honcho, gear wrangler, and co-founder of Terradrift.com, a sustainable travel and outdoor adventure blog and YouTube channel that exists to get more people outside enjoying nature safely, responsibly, and sustainably. And I've written about the outdoors and sustainability–everything from bison on Catalina Island to how to avoid hypothermia–for publications like Backpacker, Outside, BBC Travel, Sierra Magazine, and more. In short, the outdoors is my bread and buttuh.
That's in part because I've been playing outside my whole life. My parents started taking me hiking and camping before I could walk. My dad took me on my first backpacking trip when I was 10. That was over 20 years ago (I'm not gonna say how much longer than 20 years ago…) and I never looked back. Now, I adventure with my husband and Terradrift co-founder Josh, the brains behind Terradrift's video empire, from our current home near the Ozark Mountains of Northwest Arkansas. And my passion–aside from spending plenty time playing in the dirt far from electricity and running water, of course–is to introduce others to the natural places and spaces I love and inspire them to love and protect them, too.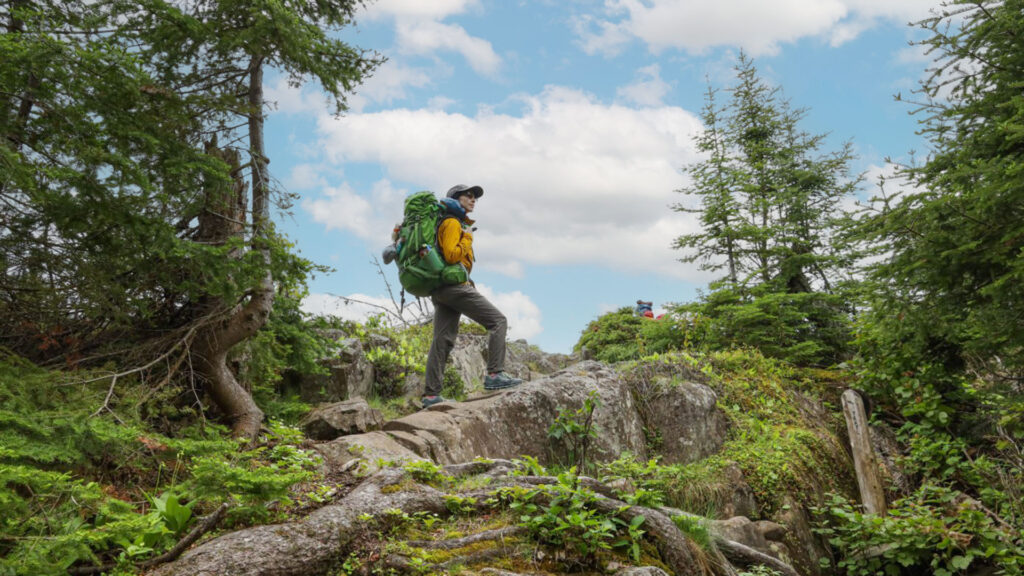 What This Course Offers
In this rad course, I'll cover a variety of topics in my typical fun, educational, Terradrift manner (if you don't know Terradrift yet, you will soon!), including what to pack, what goes in a first aid kit, how to feed and hydrate yourself in the backcountry, how to avoid animal encounters, practical tips, and how to backpack more sustainably. You know, the basics.
Along the way, I'll share not just the facts, but stories from my own experiences, helpful tidbits we've learned along the way, and tips from over 20 years of backpacking experience.
Each lesson will be available in both video and text formats so you can watch, read, or do both depending on whether you're trying to convince your family you're working on your taxes.
The videos are a great way to to see gear, techniques, and more in action, while the text versions of each lesson contain links to products, more in-depth reading material, and useful websites. So I recommend utilizing both formats to get the most out of each lesson.
You'll also get access to a dedicated Facebook page just for students so you can network with others who are new to backpacking, get trip planning and destination advice, ask questions, connect with us, and more! And yes, you'll have access to these lessons for life. We'll even update them from time to time to stay abreast of new standards and best practices outdoors.
And naturally, you'll be able to connect with me, ask questions, get clarification and more. Because I want nothing more than to help you venture confidently into the backcountry to experience the magic of the outdoors in some of the most magical places on the planet.
Who This Couse is For
Trying to figure out if this course is for you? Allow me to help you decide!
For starters, I created this course for those who are brand new to backpacking or have maybe been on a trip or two, but never on their own and never as the one in charge of planning.
This course is for the friends who have tagged along, but never had their own gear and are finally ready to strike out on their own. It's for adventurous souls who don't know where to start but are dying to get out there and try something new.
It's for moms and dads and college students, hims, hers and theys, 20-somethings and 30-somethings with kids, without kids, grandparents, solo hikers, people who have never hiked before, people who hike all the time but have never backpacked, and people who grew up camping but haven't done it for years.
It's for everybody who's either new or relatively new to the concept of backpacking and wants to build a solid base of knowledge so they can confidently venture out on their own, assured that they know how to do a bear hang and how much food they need to pack.
And that's exactly what this course provides: a foundation of knowledge on which to build a life filled with not just backpacking, but all manner of outdoor adventures.
It's for people who don't want to piece together all the information and how-to's from across the internet and want a streamlined, simple education all in one place (with plenty of links to videos and articles for deep dives).
Testimonials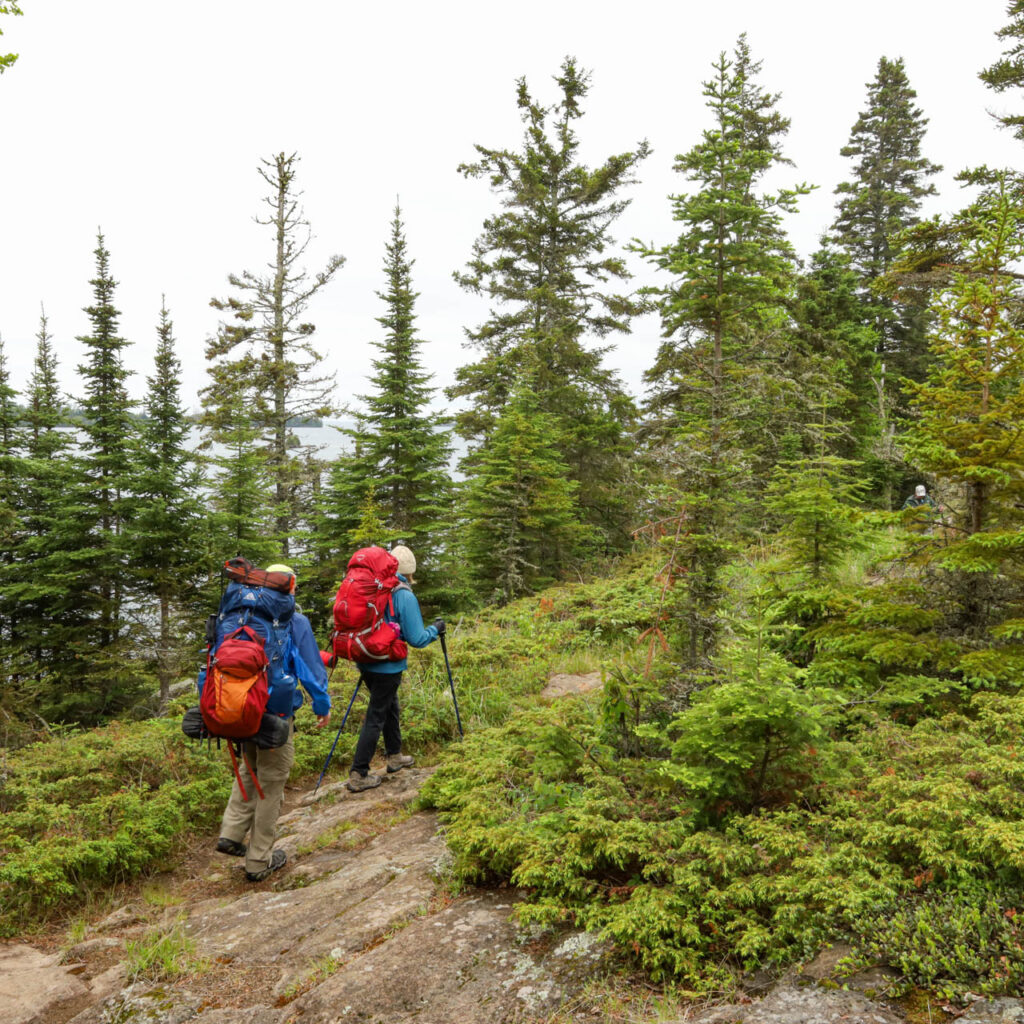 The course was very informative and detailed. There was so much information for a first-time backpacker. The lesson on repairing your gear was great help, as was the lesson on food prep. It was also very entertaining and made me laugh. I would recommend it to anyone wanting to get into backpacking.

Jeanette, Limited Experience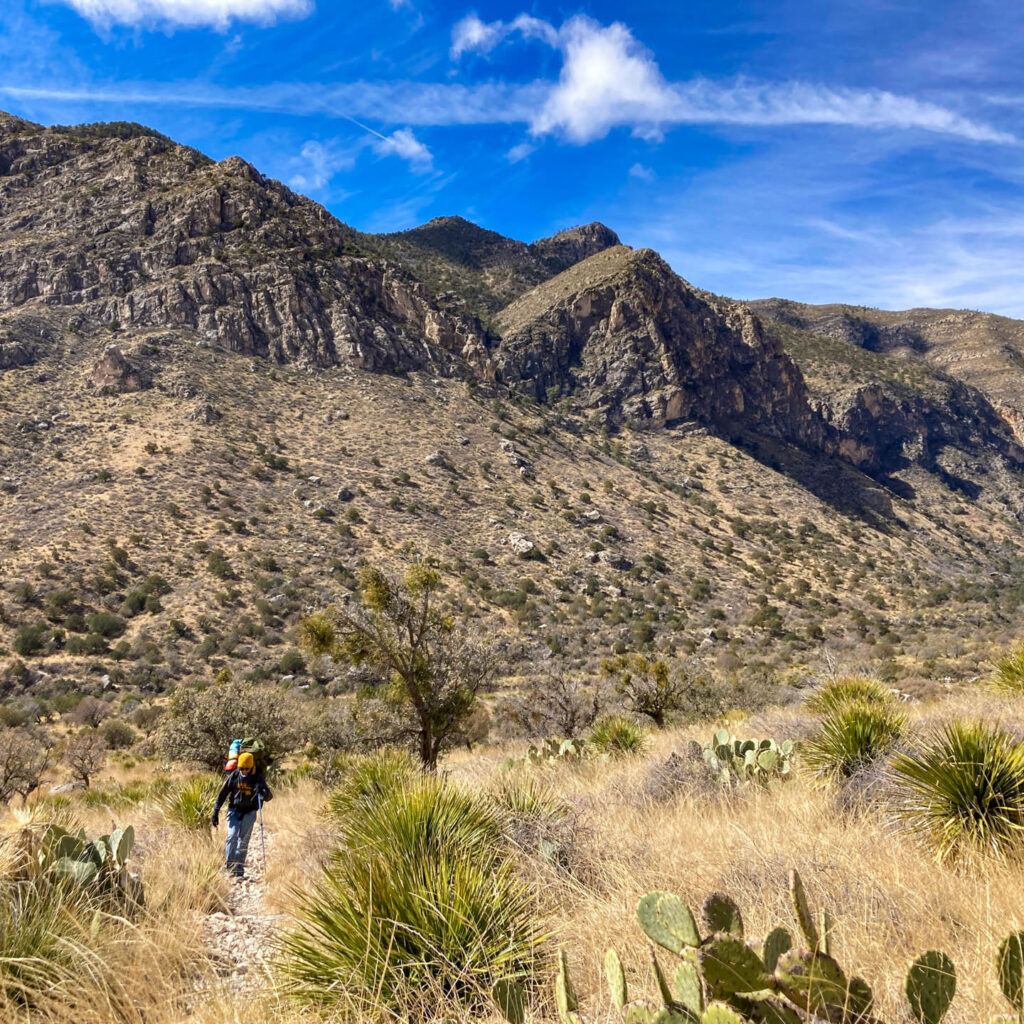 What I liked most about this course was how thorough it was , which is perfect for beginners. I feel like other things I've read for new backpackers don't go into detail and assume I know a lot of stuff already. It's easy to follow with lots of lists and links to videos for the more complex stuff.

Jo, New Backpacker
FAQ
I've never backpacked before. Is this course for me?
Yup! Sure is!
I've backpacked a handful of times, but always with someone else in charge of leading the trip. Is this course for me?
You Betcha! Even if you have some experience, if you haven't done any deep dives into how to do things right, you're gonna learn a lot!
I've been backpacking for years. Is this course for me?
Maybe! Do you feel confident in your abilities? Have all 7 principles of Leave No Trace memorized? Backpacked in all sorts of climates and terrains and seasons? Know how to repair a hole in your tent? Then this course likely isn't for you. If you answered "no" to the above questions, however, you may just learn something yet that will make your next adventure safer and more enjoyable!
Do I have to complete the course on a schedule?
Nope! Take as long as you want! You'll get access to the whole courses at once, will have lifetime access to all the lessons, and can even tackle them in any order if you're one of those people who hates structure.
Are the lessons long? I have a short attention span.
We feel you. We do, too. That's why each lesson is about 10 minutes on average. Some are shorter, some longer, but we like to think we keep it entertaining enough to hold your attention.
Is there a money-back guarantee?
Yup. If you decide within 30 days that the course isn't for you, you can cancel and get your money back. But we don't think you'll want to. It's a pretty great course if I do say so myself.
Am I going to be the raddest backpacker to ever hit the trails after completing this course?
Probably, yeah. I mean, that seems like a pretty subjective metric, but we're all about self confidence in the outdoors.
Will I be able to connect with other rad backpackers?
Absolutely! Students will get access to a private Facebook group just for course participants so you can connect, network, ask questions, plan trips, offer recommendations, and more!
Sounds great. But what else will I get?
Isn't that enough?! Nah, we didn't think so, either. So you'll also get exclusive discounts on gear (including Terradrift swag), tons of links to more info and education so you can do a deep-dive on the subjects that are important to you, and more!