Knickey makes organic cotton underwear for women, plus offers the opportunity to recycle your old undergarments. Learn more about the sustainable underwear brand here and now.
We're all about sustainability, from the gear we adventure with to the clothing that keeps our delicate epidermis protected from the elements. And that includes the basey-ist of base layers: underwear. (Maybe you read our posts about the most sustainable men's and women's underwear?) Well, that led us to Knickey, who's doing some pretty cool things with an everyday essential. So we connected with the brand to learn a bit more about Knickey, their line of organic women's underwear and bralettes, why organic cotton matters, and how they've created the first underwear recycling program on the planet. Read on to learn more!
Tell me about Knickey. What's the story? What's the brand about?
After working in both design and retail, we learned firsthand the detriment that the fashion industry has on both the planet and its people. We vowed to make products that are better for the earth, and better for us – starting with the first layer we don daily: undies! Knickey offers the best basic briefs (update: and now bralettes) from certified organic cotton, and the world's first Recycling Program that diverts old intimates from landfills. We are on a mission to make organic the everyday option for people everywhere – and we are just getting started.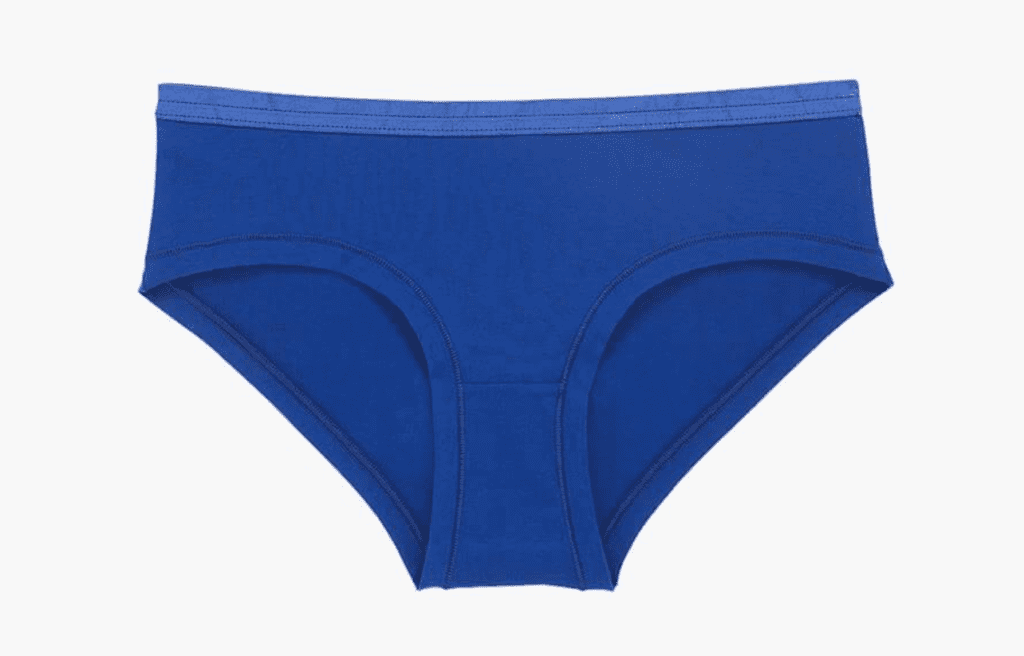 But why organic cotton? What's the deal and why should we care?
We use organic cotton certified to the Global Organic Textile Standard, which is recognized as the world's leading processing standard for textiles made from organic fibers. Organic cotton is safer for the earth and human interaction over its entire lifespan. Unlike its conventional counterpart, organic cotton is grown and harvested without the use of GMO seeds, pesticides or synthetic fertilizers. Its yarns are woven and knitted into bolts of fabric, then dyed and finished with Oeko-Tex Certified Materials – which is the highest level of process safety that exists. With no toxic chemicals, PFCs, antimony or formaldehyde allowed in production, you can rest assured that our certified organic cotton is the superior fiber to be close to your skin. It is breathable, durable and (actually) natural – a must-get for undies! Plus, when organic cotton fiber is past its prime in terms of wear, it can safely degrade and re-enter the environment.
(Read our post about conventional cotton vs organic cotton here.)
But Knickey is about more than making sustainable underwear, right? You recycle underwear too! How does that even work and what happens to old underwear?
Yes! While there are secondary and tertiary markets for the resale and reuse of wearable clothing, there is no way to responsibly dispose of previously worn undergarments through the same channels: they cannot be redistributed by charity organizations, homeless shelters or collections boxes – unfortunately, they get tossed and end up in landfill. At Knickey, we're dedicated to taking on this textile waste, and diverting it from landfills through our Recycling Program, which offers a second life for old undies, bras, socks and tights in the form of downcycling to insulation and rug padding. So send us your old intimates! We'll recycle them – Knickey or not.
And that's any underwear? Men's, women's, synthetic, cotton, yours, other brands', all of it?
We accept any and all underwear (even if it isn't Knickey!), as well as bras, tights, socks, and swimwear.
Nice! But how do people go about getting their old underwear to you? I assume it should be clean, right?
In order to recycle your old undies, simply request a prepaid shipping label on our website through our Recycling Centre. You simply let us know what you are sending to us, and then pop those (clean) old undies in the mail. Once that package starts tracking, you'll receive notification that you have a free pair of Knickeys to claim with your next purchase.
You get rewarded for mailing in underwear!?
Yes! For every box of underwear you recycle, we will add a free pair of Knickeys to your next order.
Any plans to add bras or men's underwear to the lineup in the future?
Yes! We are hard at work developing the perfect bralette – coming early 2021! Stay tuned 🙂
•
Organic cotton and a recycling program? That's legit. And we're all about bralettes, so you better believe we'll be keeping an eye out for those! In the meantime, check out Knickey's whole line of organic cotton underwear in sizes for all bodies – bikinis, hipsters, thongs and briefs, including starter sets with one of each – right here, including bralettes. And if you're ready to recycle some old undergarms (I know we are!), head to their Recycle Center. Be kind to the planet and wander on.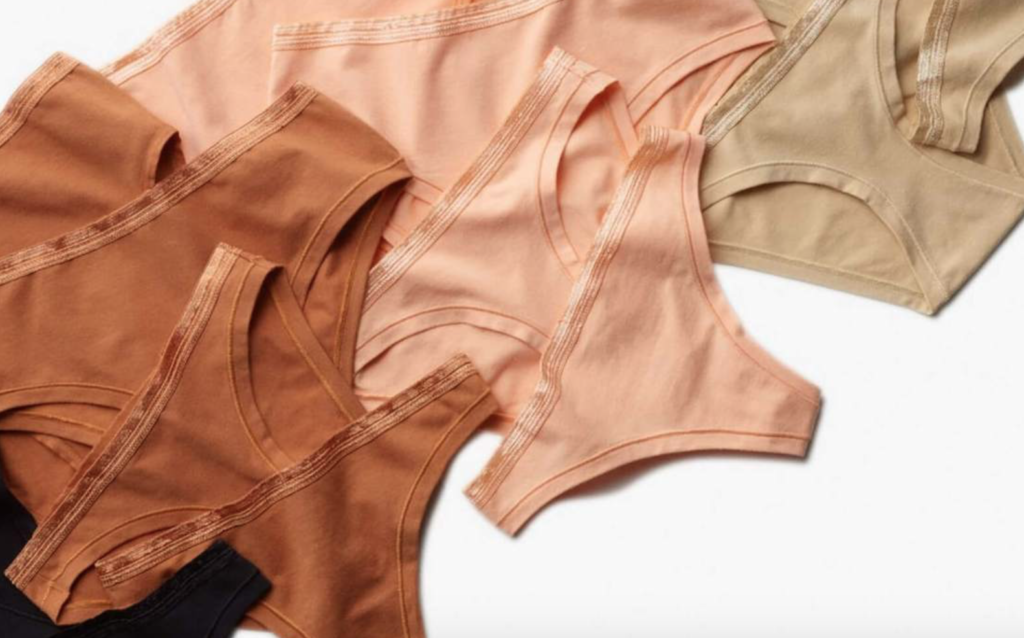 •
*This post contains affiliate links, meaning if you buy a pair of cheeky undies after clicky-clicking on one of the above links, we may receive a small commission. But that's how this ship stays afloat! Thanks for supporting Terradrift!
Alisha is a freelance writer and photographer based in Austin, TX. She loves her tiny house, vegan food and experiencing the community of travel in far away places. She's also pretty sure she's addicted to coffee. alishamcdarris.com