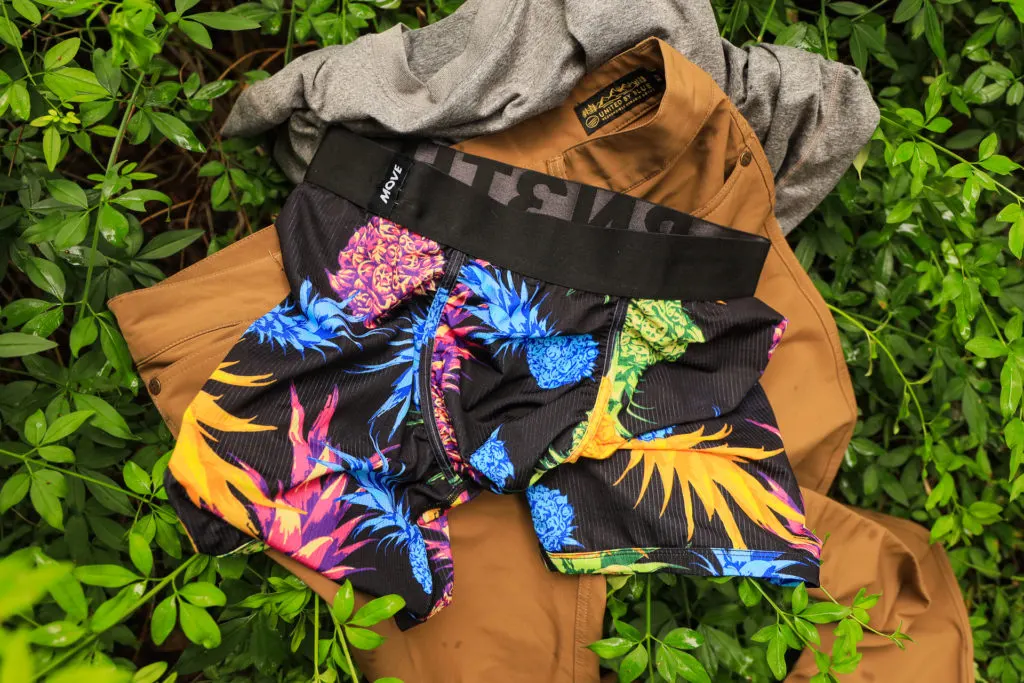 Let's talk about underwear. It's not weird. We all wear them. Well, most of us wear them. If that's not you, well, feel free to totally disregard this article. But for the rest of us, underwear is a necessity that many of us don't give a second thought to when it comes to sustainability. But if you're seeking out the most eco-friendly sleeping bag insulation, organic cotton jackets, recycled polyester bags, and Bluesign Approved hiking pants, doesn't it make sense to gird your loins in eco-friendly undies, too? Well, luckily for you, we've rounded up 3 of the most comfortable and sustainable underwear for men that you'll ever own so you can reduce your footprint, all while you keep what needs supporting, well, supported. You know, without all the constant adjusting and itchy fabric and chafing and what not…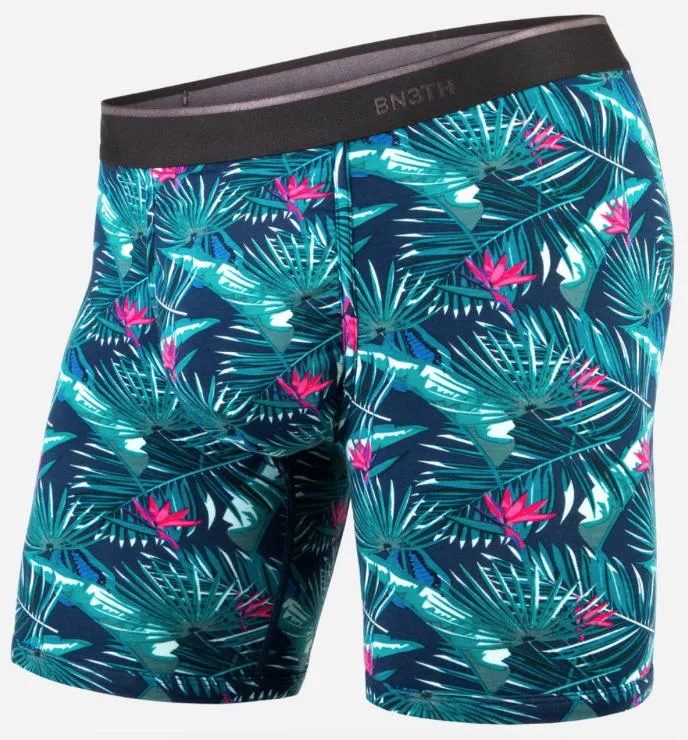 BN3TH claims to be radically better underwear. And I've gotta say, after trying out a few pair, I have to agree. Their classic boxer briefs are so dang supportive for your bits n' pieces (MyPackage Pouch Technology is comfortable, supportive, and totally chafe-free) and they come in so many dope colors and patterns you'll probably end up with a dozen pair just because you can't decide which ones you like best. Plus, the classic models are made out of Tencel, which is super eco-friendly (read about why in this post).
Keep in mind that Tencel isn't exactly made for prolonged outdoor adventure, so it won't do much better than cotton on multi-day backpacking excursions, but for day hikes, wandering around town, and travel, you really can't beat the softness of Tencel. Which means their Tencel lounge pants are the seriously the most comfortable things ever.
For those more intense workout or outdoor activity days, opt for the Entourage series of underwear, which is made from 100% post-consumer recycled polyester (from recycled plastic bottles) for all those sweat-wicking properties you need. Check out BN3TH's whole line here.
Boody may be mostly marketed to women, but don't avoid their men's lines just for that. Because their super-soft and eco-friendly underwear is a game-changer for men, too. Made of silky-soft bamboo (which is super eco-friendly), you may never want to take these bad boys off. They come in several styles, in case you like to mix it up now and then, and come in grey and black. So if you like to keep it basic, Boody boxers, long boxers and briefs are for you. Find men's bamboo underwear here.
As for sustainability, bamboo is fantastic mainly because it's such a renewable (i.e. fast-growing) material and doesn't require pesticides or herbicides to thrive, nor does it need irrigation. And there's no comparison to cotton when it comes to land use: bamboo can produce up to 150 tons per acre while cotton only rolls in at 3-5 (read about why conventional cotton isn't sustainable here).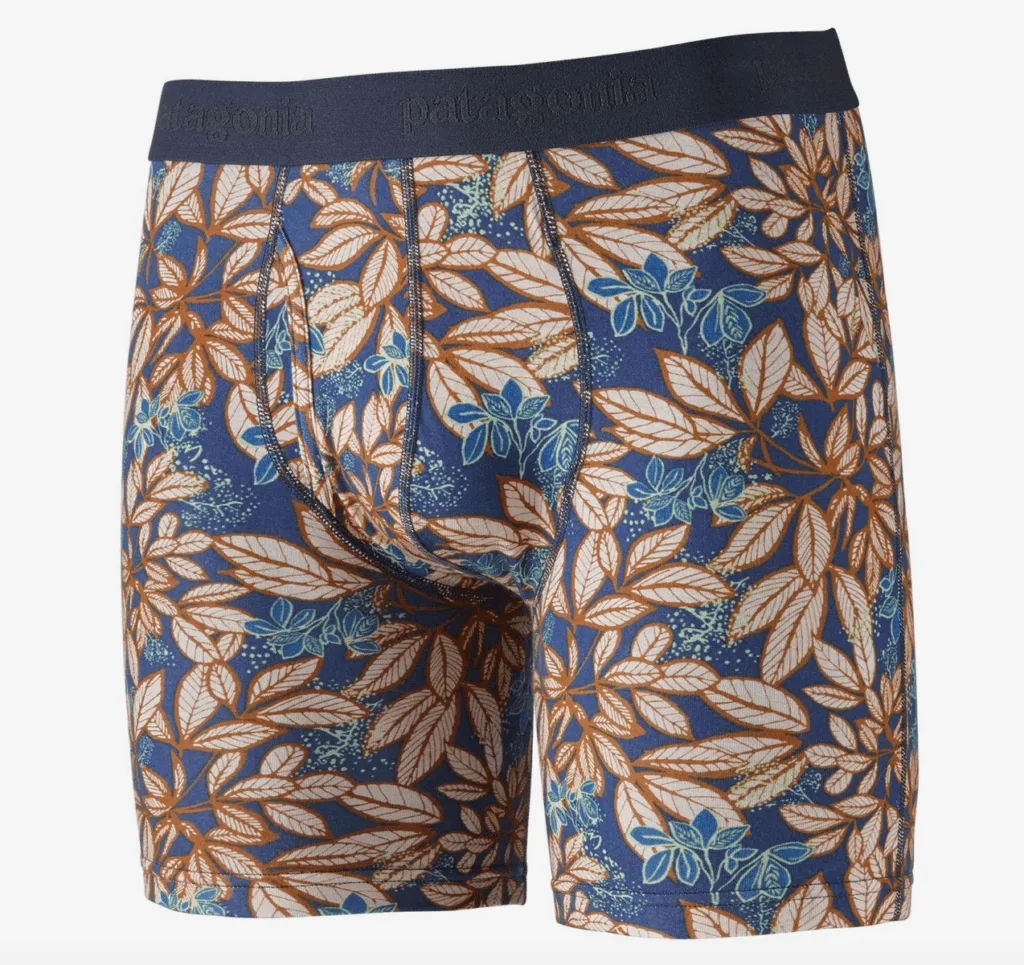 If you're not aware that Patagonia is the leader in sustainable apparel and gear in the outdoor industry, where have you been, bro? Just about everything this brand produces comes with a sustainable seal of approval in one form or another, and that includes men's underwear.
For starters, the Sender Boxer Brief is made of recycled and moisture-wicking nylon/spandex stretch fabric so you can hit the crag/trail/river/whatever and get your adventure on without worrying about whether your underwear can keep up (or where the materials came from). There's also the everyday Essential Boxer Briefs and Boxers (with fly) for less intense days, which are made from super soft and eco-friendly Tencel/Spandex stretch jersey. Super comfy. And Fair Trade Certified sewn! All available in basic colors with a few fun prints mixed in here and there. Find them all on REI.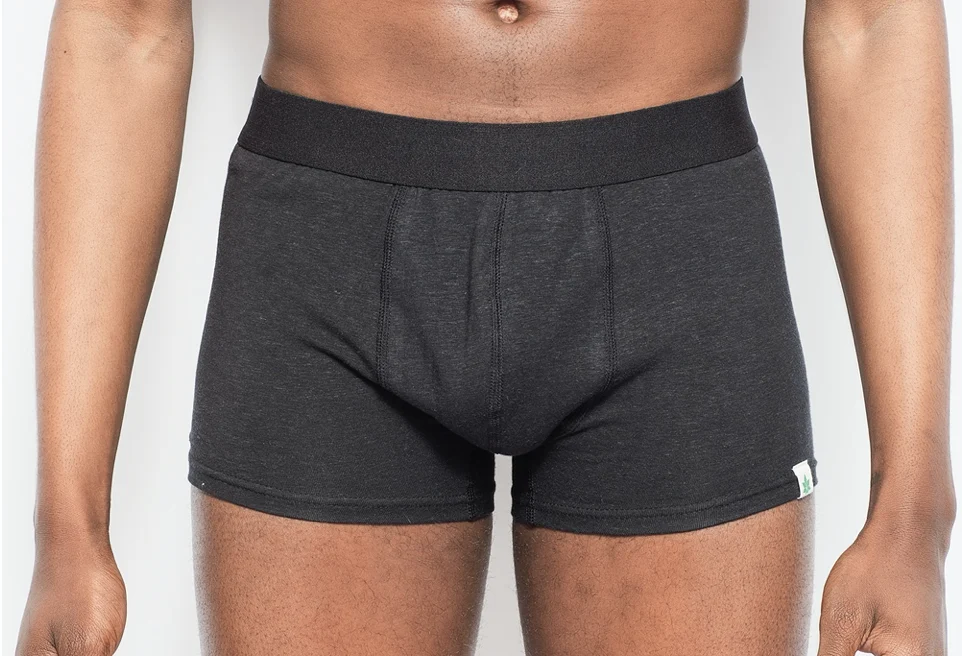 WAMA
Hemp and organic cotton underwear FTW! WAMA is all about utilizing sustainable materials with their line of sustainable underwear for men AND women. Plus, with just about every style of men's underwear available, you're guaranteed to find something you like. And when you do, you can buy a whole pack! Most styles only come in one or two colors, but we can attest to the comfort factor. And because hemp is the headlining material, you can expect them to get softer the more you wear them. Find your fave style here.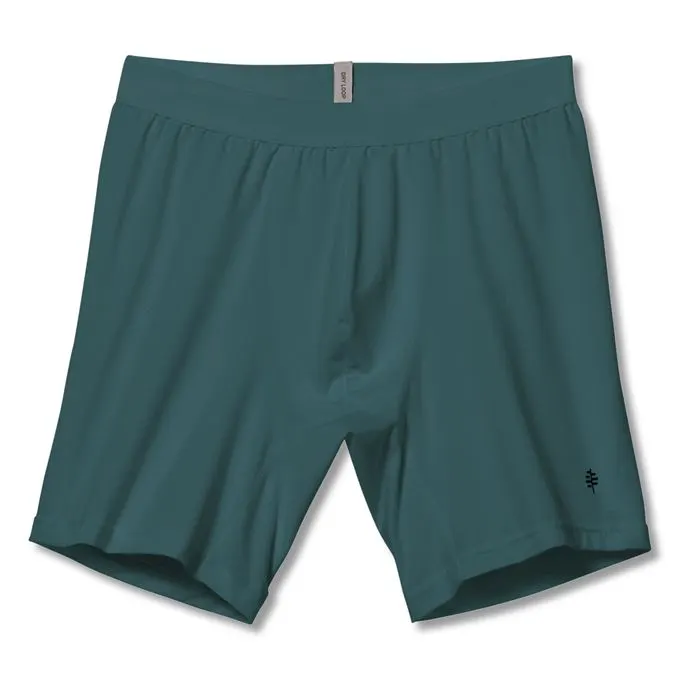 Royal Robbins
Need a sustainable pair of undies for long trail days? That dry quickly and wick sweat and moisture and prevent chafing? The new Ready Dry Essentials from Royal Robbins have you covered (literally). The performance stretch fabric (a totally breathable mesh!) is made from recycled materials, there's built-in odor control thanks to upcycled coffee grounds, and they help keep you cool when it's hot. Plus the underwear are available in several styles and chill colors. Win. Find the whole men's line here.
The Bottom Line (get it?)
Puns and wordplay aside, what goes into the clothing we wear (including our underwear), has a big impact on the environment, so do your part and upgrade to any of these sustainable underwear for men (and if you're looking for the most sustainable underwear for women, find 'em here). It's not even a difficult decision to make when they're all this dang comfortable. Trust me, you and the 'ol bits won't regret it. Wander on.
•
*This post contains affiliate links, so when you gird your loins with comfortable, eco-friendly undies, we benefit, too. Win-win.
Josh is a freelance video producer, DP and editor based in Austin, TX. When he's not out exploring the world, he loves talking movies, tech, and travel. Check out his website, joshmcdarris.com