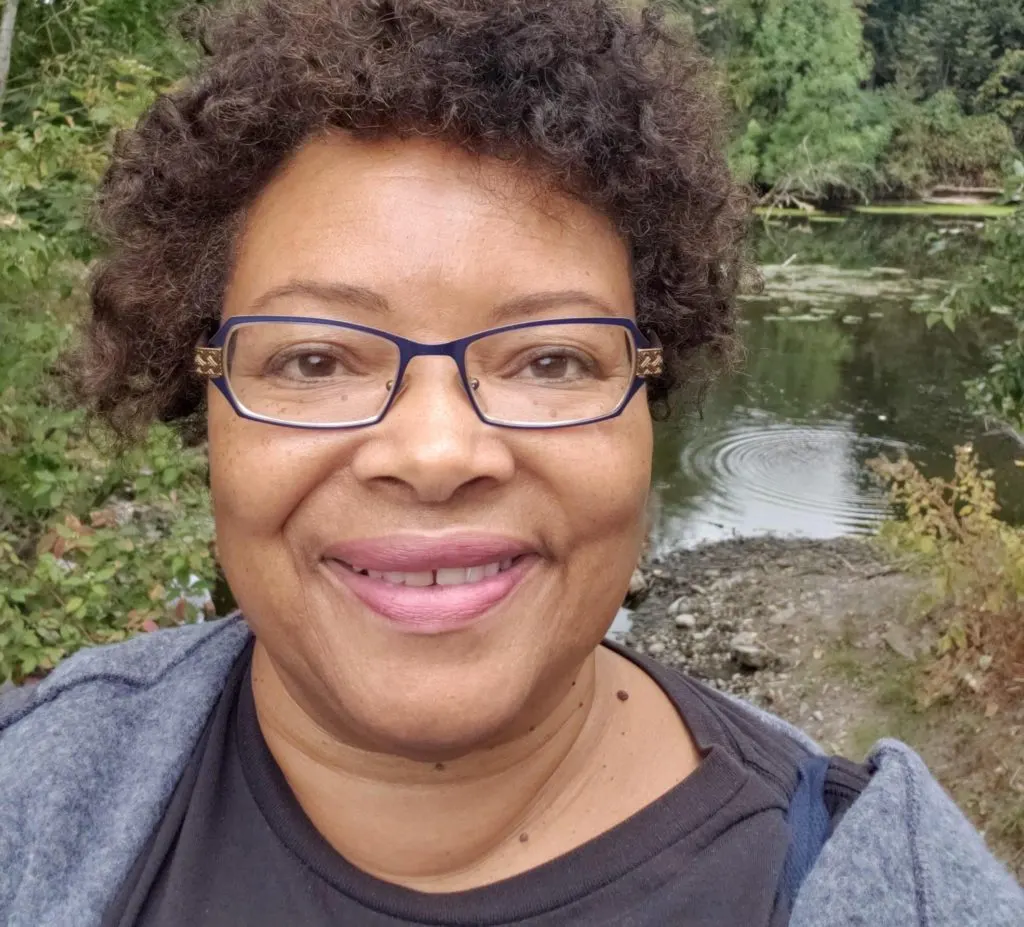 Sustainability in the outdoors doesn't end with recycled products or Leave No Trace principles; equality is just as big a part. And no one knows that better than Pamela Slaughter, Founder of PDX People of Color Outdoors and a nominee for the first-ever Facebook Community Awards. So we sat down to chat with her to learn a bit about what she's doing to encourage people of color to get outside and play and why that matters. For all of us.
Terradrift: What is PDX People of Color Outdoors (POCO) and what made you want to start such an organization?
Pamela: I started the group in 2017 and POCO transitioned to becoming a non-profit in 2020. I started the group to provide a safe and affirming way for Black, Indigenous and People of Color (BIPOC) to enjoy time enjoying nature. We committed to hosting an outing (usually a hike) once per month, but we often hosted two or three per month.
We have evolved as we've come to understand what our community wants. In 2020, I personally received calls, emails, and had conversations with several community members that were feeling a huge amount of stress. They wanted to spend time outdoors with POCO more often.
We responded. In 2020, even with the quarantine and shutdowns due to wildfires and smoke, we hosted 30 outings for our members.
In 2021 so far, we have hosted 42 events, not counting our first summer education program for children. We have additional outings scheduled through December. We also hosted our first and second overnight camps in 2021.
Members appreciate the fact that POCO is a BIPOC community where they are welcomed and feel safe. Portland doesn't have a physical BIPOC community to visit or live in, so our events are community gatherings as well as natural/educational outings and skill building events.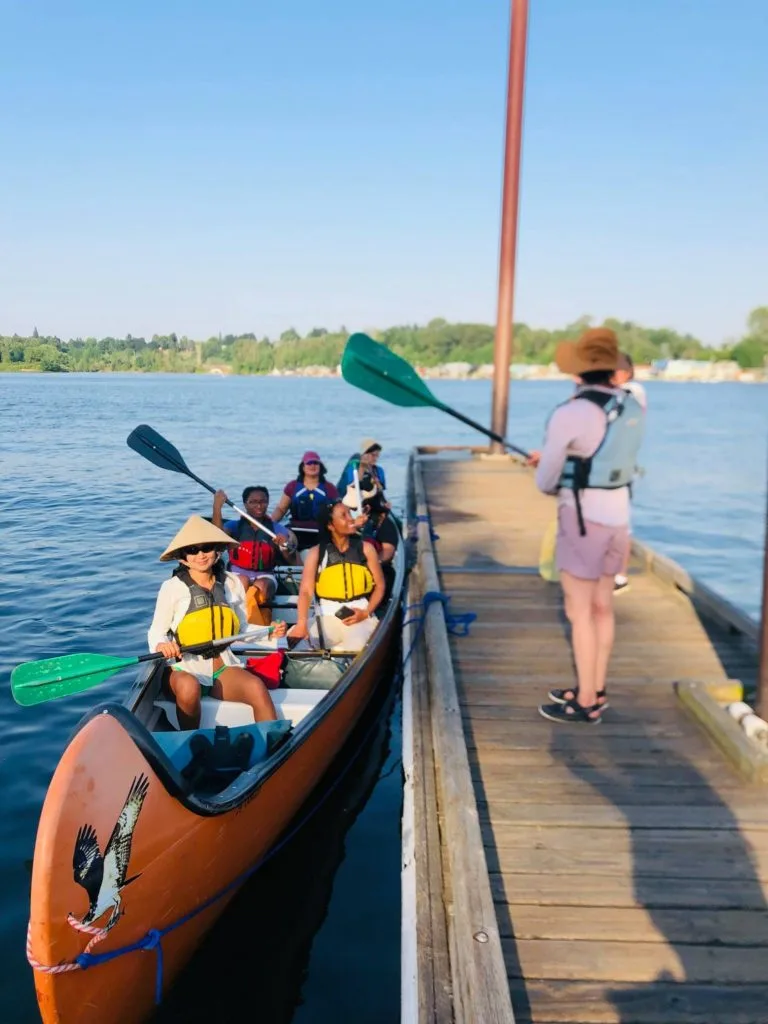 Rad! So what's POCO's mission and how do you achieve that mission?
Our mission is to provide a safe, affirming way for the BIPOC community to deepen their connection with natural spaces, and make spending regular time in nature a part of their lifestyle.
We achieve our mission by being intentional with our outings. We host frequent outings, and we usually repeat our outings at least three times at the same place. We've observed that when members visit a place once, it feels like a special event. Like a special field trip. When they visit three times or six times in the same year, the novelty wears off. The space starts to feel familiar. A place that feels familiar in a good way feels welcoming. Members feel confident, not anxious, when navigating a space they have visited multiple times. They return on their own, and introduce their friends and families to places that they've come to know and care about.
Four years ago we never saw another BIPOC on our paddles and hikes. These days, we see BIPOC community members every time we go out.
Our members regularly post photos and videos of their own outdoor adventures at the very places they have come to know and love through POCO outings, as well as places they've discovered on their own.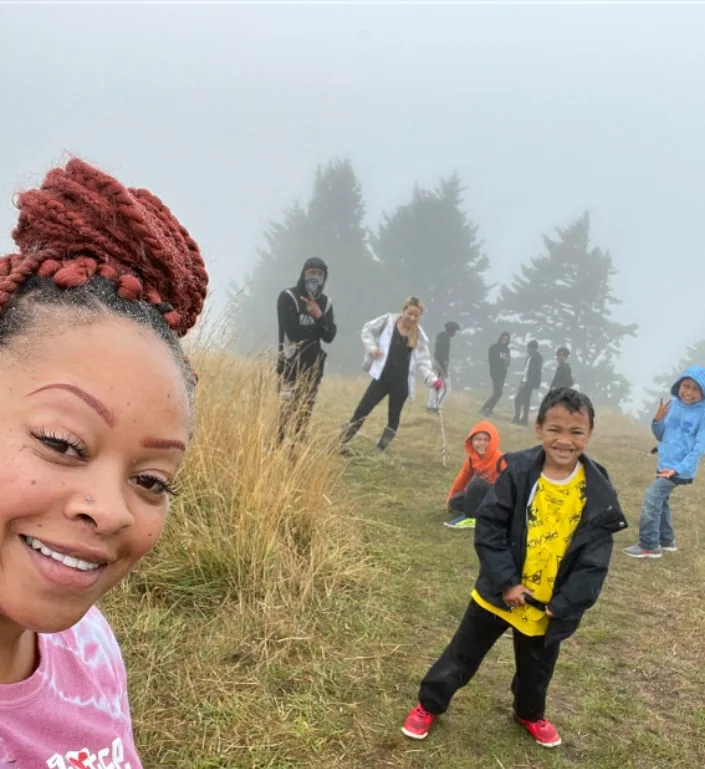 That's fantastic. What are some of the challenges involved in creating community and advocating for inclusivity and representation in the outdoors?
Oregon's Black population makes up 1.91%of the total population. The Indigenous population comes to 1.16%. All BIPOC combined amount to only 15.71%. The odds of most Oregonians having regular contact with BIPOC is low.
As a result, many White Oregonians don't understand why BIPOC sometimes feel concerned about their safety when outdoors in nature, especially in 2021. POCO has been accused of being a racist non-profit that promotes segregation. Being misunderstood is a problem at times.
The lack of transportation to events is the single greatest obstacle for POCO members. Members used to carpool to outings pre-covid, but haven't felt comfortable doing so since 2020, after the covid-19 protocols were set.
Community members without transportation want to attend outings but frequently miss out because there is no Trimet bus service in the area. Whenever POCO is able to provide transportation, the outing fills quickly, as does the waiting list.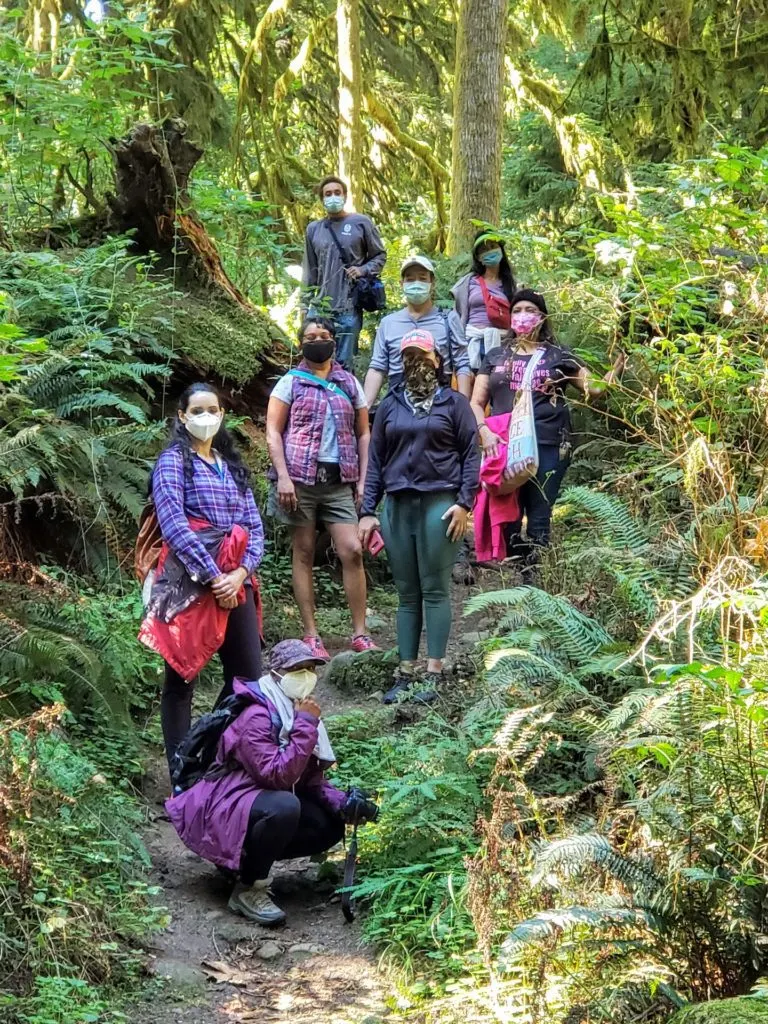 We know transportation is a huge barrier to outdoor access! The struggle is real. POCO aside, you've also done a bit of environmental justice advocacy, right? What has that work looked like and what are some of the positive results?
I offered my testimony to support Senate Bill 289, not as a POCO representative, but as a Black woman and private citizen that experienced racism while hiking public land in Oregon. Senate Bill 289 called for perpetrators of racial harassment to be banned from State parks for five years.
POCO is concerned about climate change, and we're looking at ways to get involved in the future, possibly by hosting a series of basic climate change educational events with speakers at various natural spaces.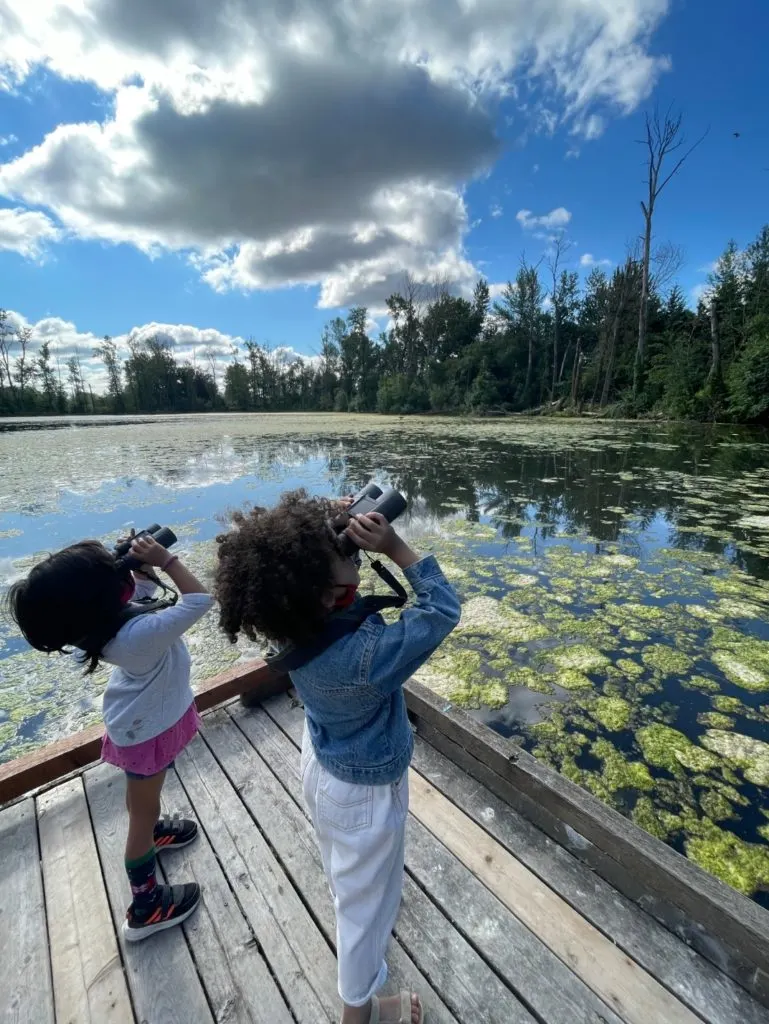 We totally dig all of that! So what do you wish more people knew about inclusivity and representation in the outdoors and what are ways we can all help make outdoor spaces more welcoming for everybody?
I spoke about POCO to a new group of 40 teens this past summer each week for several weeks. The teens were outdoor leaders in training. Every week, I asked if anyone experienced racism while trying to enjoy nature. Every week, all of the BIPOC hands went up.
One Black 15 year old girl described how, earlier in 2021, she and her family turned around and left a place they had planned for, anticipated, and finally drove out to explore.
As they walked up the trail, some people coming down the trail warned them that there were violent racists up ahead and the girl and her family were unsafe. The family felt unsafe, and turned around and drove back to Portland.
I want people to know that they might not see a story on racism in nature on the television or in the paper, but it still happens.
People should know that groups like PDX People of Color Outdoors fill a need, and there is no single group that works for all BIPOC.
There are several different groups focused on creating outdoor adventures for BIPOC, and each group is just right for certain people. The BIPOC community is diverse, as are the groups that serve them. We're all needed.
People can help make spaces more safe for everyone by educating themselves on the history behind racism in nature. They can learn how to become anti-racist. There are helpful videos on YouTube on the subject, with resource lists and book suggestions.
We whole-heartedly support self-education. Finally, if folks are in the Portland area, how can they join you for some fun outdoors?
Anyone is welcome to join our Facebook group community, PDX People of Color Outdoors. It is an inclusive community group made up of POCO supporters, members and nature lovers in general.
Members often invite others for walks or paddles on the page independently of POCO.
People of Color Outdoors is also a Meetup group for the BIPOC community.
•
Do your part to make the outdoors a welcoming space for all. Starting with learning that it's often not. Because public lands and parks are for everyone.
•
Read more: Black Lives Matter – Unequal Access to the Outdoors is Real
Alisha is a freelance writer and photographer based in Austin, TX. She loves her tiny house, vegan food and experiencing the community of travel in far away places. She's also pretty sure she's addicted to coffee. alishamcdarris.com