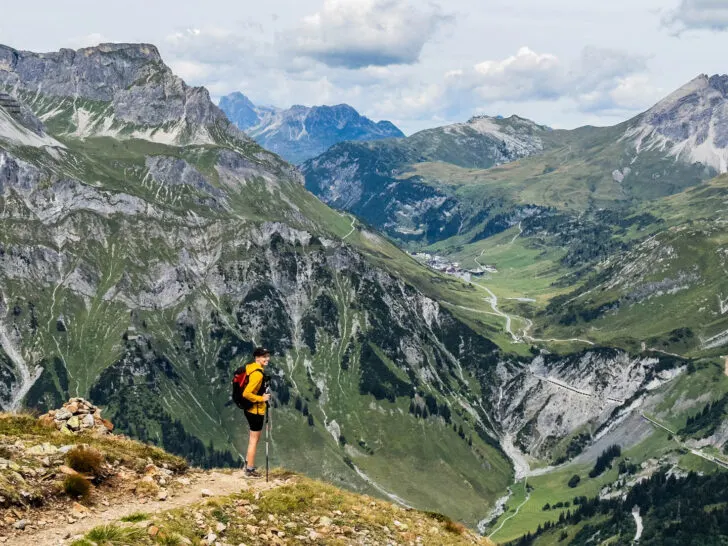 Three days, 32 miles (well, 25 if you do it right), 5 towns, 3 hotels, and a whole lotta mountains. Also ups and downs. LOTS of ups and downs. THIS is hiking in Austria: The Arlberg Trail.
We completed the shiny new trail this September (it opened in 2022) and it. Was. Magical. We're talking wildlife, majestic landscapes as far as the eye can see, alpine lakes, mountain huts, colorful villages each night, and three days of non-stop, jaw-dropping, holy-cow-these-photos-are-gonna-be-unbelievable vistas.
We're talking a once-in-a-lifetime experience, here (for most people anyway…we'd totally go back and do it again). Think you're up for it? Here's everything you need to know about hiking in Austria on the Arlberg Trail, from the route, to mileage, to booking, to where to eat, and more.
Read More

about Looking for an Epic Adventure? Hiking in Austria: The Arlberg Trail