A vegan diet is the single most impactful thing an individual can do to make a difference when it comes to climate change. So maybe you're thinking of trying a vegan diet to reduce your footprint. Maybe you're going all-in with a full vegan lifestyle. Or maybe you're just trying to cut back on meat because of the serious environmental ramifications of factory farming. But maybe you don't think you can eat vegan and travel the world (or the country). These vegan bloggers beg to differ. So no more excuses. Eat sustainably when you travel, no matter where in the world you are, with these vegan travel tips from seven adventurous and sustainable vegan travel bloggers and influencers.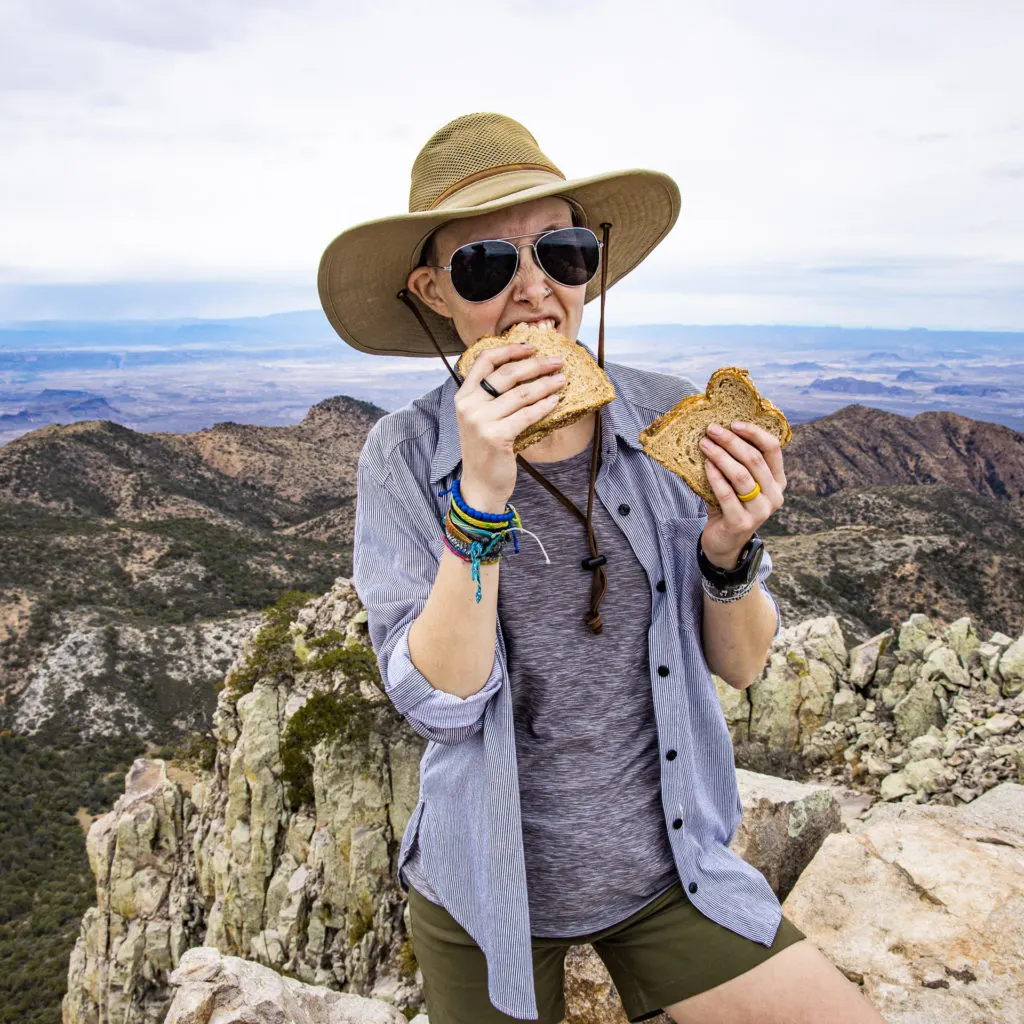 Alisha McDarris of Terradrift: Get Connected with Locals
Tap into the local community! Whether it's through Meetup, Couchsurfing, or Facebook, you're bound to find a local vegan group in the destination you're visiting. You can even just look up a local vegan influencer for more of a one-on-one approach. When you do, reach out and say hello before your trip and ask for advice and recommendations (locals love sharing their favorite spots), then attend a get-together once you arrive or invite a person or two to join you for coffee or a meal. They can help you navigate the vegan options in the city and you might make a life-long friend in the process. I'm still in touch with many of the vegan friends I've made during my travels! So don't be shy! Get connected to get in the know.
Find more of Alisha's vegan travel tips here.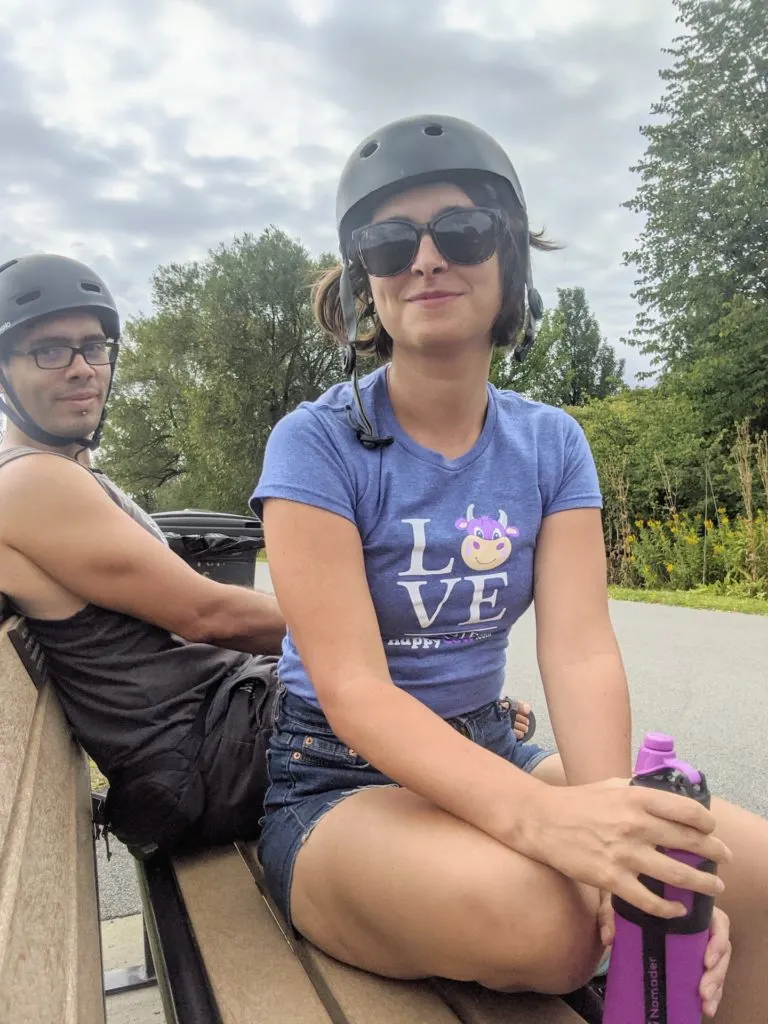 Exploring the vegan culinary world is easier than ever with online resources like the Happy Cow app (like vegan Yelp), which lists vegan restaurants and restaurants with vegan options; the Vegan Passport for key translations; helpful social media communities; and an increasing number of vegan travel bloggers offering vegan travel tips.
When we were in Sarajevo, Bosnia and Herzegovina, we used Happy Cow to lead us throughout the city to eateries with vegan options. The one vegan restaurant in the city, Zdravo (which means health or hello), was located well outside the Old Town and tucked into an interior plaza not visible from the main street. In short, we probably never would have stumbled upon it on our own. The restaurant cafe had incredible food and baked goods, a cozy atmosphere, and a warm, welcoming team. We quickly became regulars over our three months in the city, making friends with the local staff and other patrons, including a fellow traveling vegan house sitter!
Follow Sam and find more vegan travel tips at alternativetravelers.com.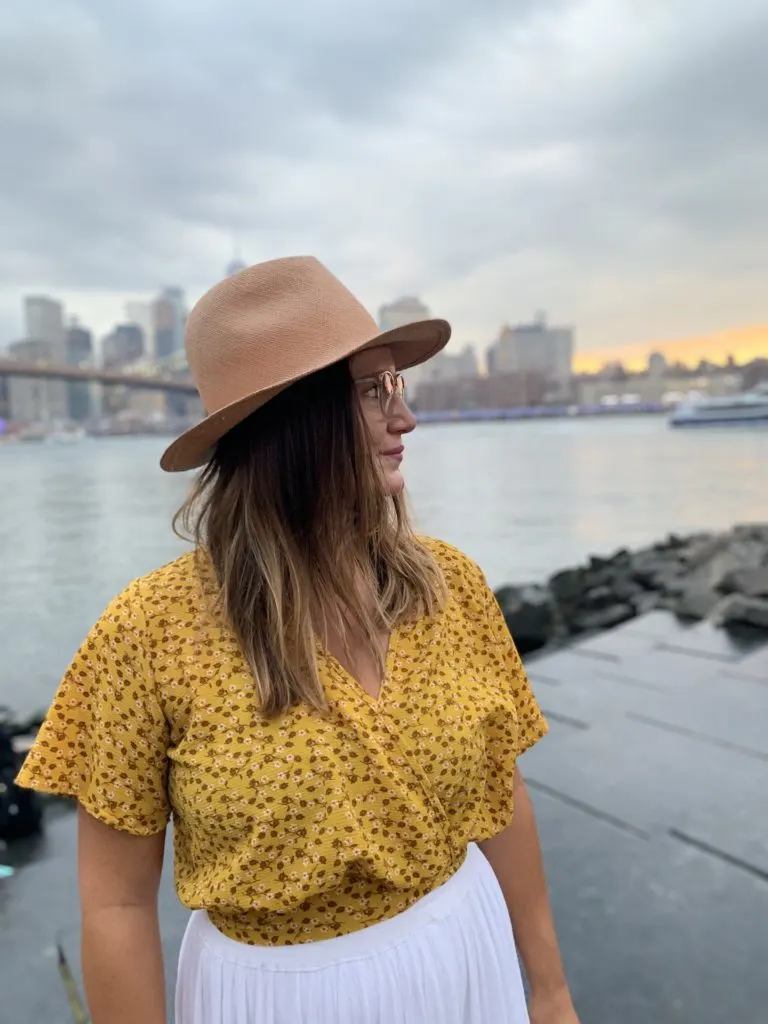 One of the first things I organize when I arrive at a destination is a cooking class or a food tour. These experiences are fun, tasty, and give me direct access to someone local who will show me what local dishes are vegan-friendly or can easily be can be veganized. I usually ask my guide how to say vegan terms in the local language to ensure that there aren't any animal by-products in my food. I keep a note of the terms in the notes app on my iPhone. I write down the pronunciation of the word rather than the correct spelling, but then show vendors the phrase written in the local language in case they don't understand me. I also often record my guide saying them if they're comfortable doing so to help avoid any confusion caused by my accent.
Check out what Lola is up to at missfilatelista.com.
Ashley Hubbard of Wild Hearted: Explore Local Markets
Wherever you are in the world, you will usually not be too far away from a local market, which is a great place to find fresh and inexpensive produce. This can, of course, be used for cooking or just snacking. Not only is this a great way to save money, but you'll also be connecting with locals and spending your money in a socially sustainable way.
Then, stay somewhere with a kitchen–If you can cook your own food (or at least some of it), you will have a lot more options in terms of food, you'll save a ton of money, and possibly even eat healthier. Try and book accommodation with a kitchen such as an Airbnb (book through a local's listing) or a hostel.
Check out more of Ashley's vegan adventures on her site, wild-hearted.com.
Alysa Tarrant of Voyaging Herbivore: Learn Some New Words
Learning to say a few words about food in the language of the country that you're in can only help! Don't just stick to looking up the world "vegan" though, because some languages don't have the word and it is not very common in others. Instead, be prepared to ask if a dish includes meat such as fish, chicken, or beef, and be sure to ask if it has eggs, milk, or butter. It can also be helpful to say that you're allergic as opposed to just asking if a dish contains any animal products because people tend to take it a bit more seriously. There are many travel apps that can help with finding vegan options and translating. In fact, the newest iPhone update includes a built in translation app! Traveling as a vegan is easy with so many resources just at your fingertips.
Follow along with Alysa's vegan travels on Voyaging Herbivore.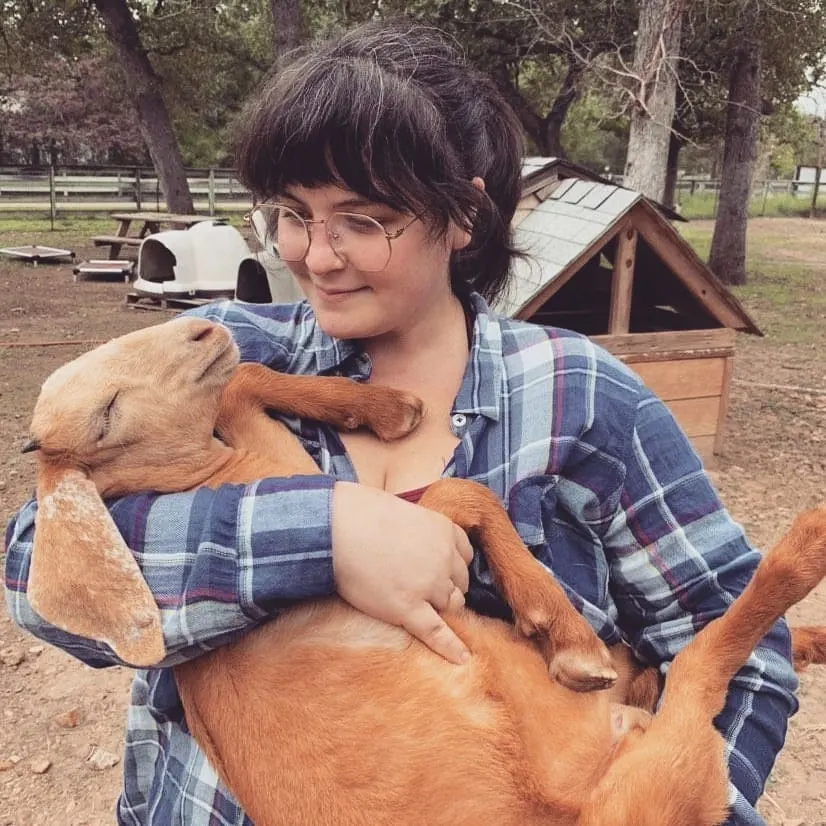 Britty Hamby of Planted: Reach Out with Questions
If there's a restaurant on your itinerary that you're not familiar with, don't be afraid to find them on social media and ask a few questions before you go. It will not only save time at the table, but I find it's a much more accurate way to get answers about the menu. And if you'd like to find restaurants based on the suggestions of others, but don't know anyone in the area, search on social media for the hashtag of the city you're visiting with the word "vegan," like #chicagovegan. You'll instantly see pictures of delicious food in the city where you'll be traveling.
Check out more of Britty's vegan travel and food tips @veganbritty and @plantedsociety.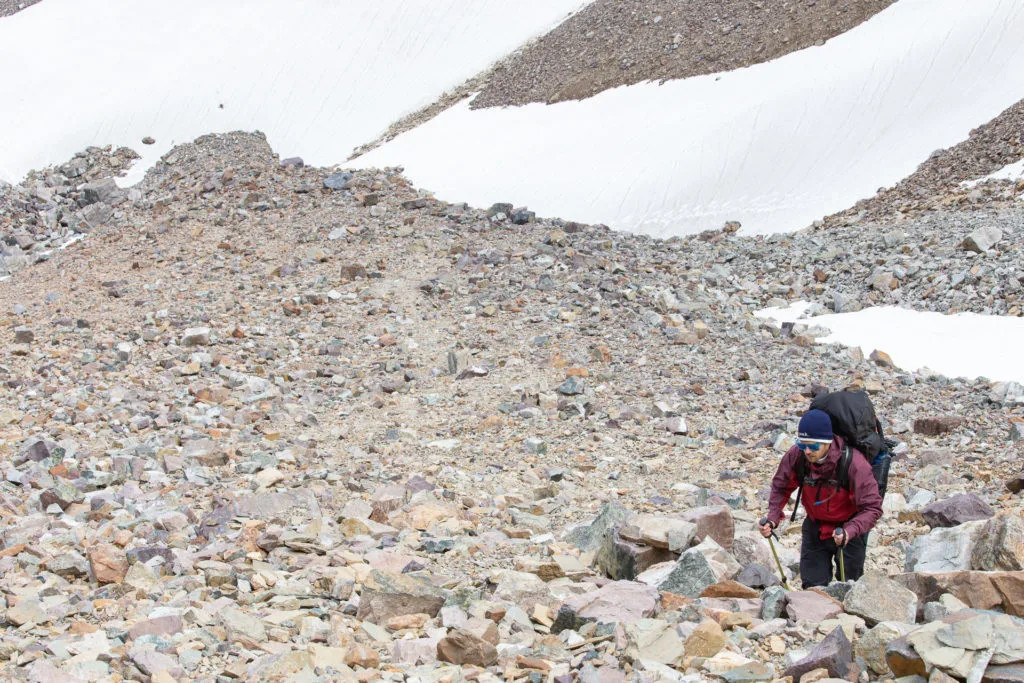 Josh McDarris of Terradrift: Pack Some Snacks
In some destinations, vegan options are just fewer and farther between. In those places, it helps to pack plenty of snacks so you don't get hangry. Always keep a few vegan protein bars, filling snacks, or fresh fruit in your bag for in between meals or if you're a farther walk away from the nearest vegan restaurant than you thought. Worst case: you have to pop into a local grocery store and grab a loaf of bread. Early in our travel days we spent 2 weeks in the UK with a pack full of baguettes and peanut butter. Doing so ensured that we always had something to hold us over until our next meal when we started feeling peckish but there weren't a ton of options nearby.
Why Eat Vegan when Traveling?
Because your diet makes a huge impact on the planet, that's why. And here at Terradrift, we're rather fond of not only our planet, but all the magnificent landscapes that make it so thrilling to explore. And while more and more travelers are considering the impact of they actions on the environment and local communities, food isn't often one of the foremost discussion topics. But food is a huge part of the sustainability equation. After all, the animal agriculture industry is responsible for more harmful greenhouse gases than all forms of transportation combined, not to mention the more immediate ramifications of rainforests being cleared, waterways being polluted, and natural habitats devastated to make room for more factory farms. Crazy, right? But true.
Fortunately, there's something we can do about it on a regular basis: change what we put on our plates. It's a simple solution, but for most, it's not an easy one. Yeah, it's gonna take time to get used to, but so do other habits that make a positive change (exercising, eating right, adopting a puppy…). Hence these vegan travel tips. Because all of us here just want to encourage more people to give it a go. For themselves and for the outdoors that we all love.
The good news: Once you get in the rhythm, traveling as a vegan isn't difficult. Sure, it may take a bit more planning and preparation (and a lot more snacks), but we've never gone hungry. In fact, vegan meals may be some of the best, locally made, unique, delicious, off-the-beathen-path meals you'll find when traveling. What's more, in many cultures, vegan or vegetarian is the default cuisine so options abound!
So whatever you do, don't let a vegan diet keep you from traveling the world. And don't let traveling the world keep you from a vegan diet. Eat well wherever you go with these vegan travel tips and wander on.
•
*This post contains affiliate links, which means when you click on certain links and make a purchase, we may receive a small percentage. But it doesn't cost you any extra, you're just helping support more great content! You rock!
Alisha is a freelance writer and photographer based in Austin, TX. She loves her tiny house, vegan food and experiencing the community of travel in far away places. She's also pretty sure she's addicted to coffee. alishamcdarris.com