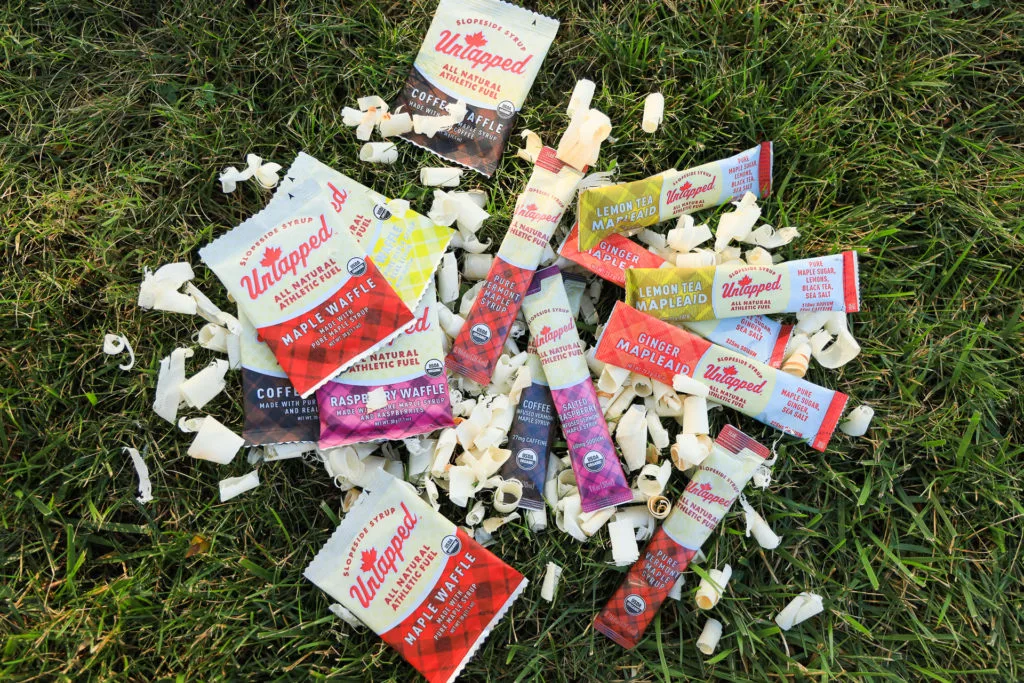 It's still summer. In fact, we're sliding into August, which is typically the hottest month of the year in most places in the Northern Hemisphere. Which means if you're playing/hiking/cycling/backpacking outside, you're probably sweating. A lot. And a lot of sweat means your body is losing a lot of H20 (and other stuff). Which means your risk of dehydration is higher. So you need to drink more water. But here's the thing: if you're out working hard and sweating for over an hour at a time, your body needs more than water to keep itself functioning properly. It needs salt and minerals like potassium. It needs electrolytes. But not all electrolytes are created equal. So if you're looking for better electrolyte drink mixes without all the artificial color, flavor, additives or sweeteners, we've got you covered. Here are 5 sports hydration mixes that aren't Gatorade so you can hydrate and keep wandering on.
3 Better Electrolyte Drink Mixes

Untapped is maple syrup, pure and simple. In fact, maple syrup is the only ingredient in the brand's Athletic Fuel packets that offer a 100% natural energy boost. Why maple? It's a low-glycemic index food, which means it offers a long-lasting energy boost so you can keep on keeping on (as opposed to sugar, which provides short bursts of energy). Plus it's easier to digest and absorbs quickly into your system and contains amino acids, antioxidants, calcium, zinc, and potassium, among other minerals and vitamins.
As for Untapped electrolyte drink mixes, they currently come in two flavors of easy-to-use individual packets or bulk bags: Lemon Tea Mapleaid and Ginger Mapleaid. And the ingredients couldn't be simpler: organic maple sugar, sea salt, and either ginger or lemon and black tea. Too easy. And totally free from BS ingredients. (And in case you need a snack you can chew, they have vegan maple stroop waffles, too!) Find Untapped products here or on Amazon here.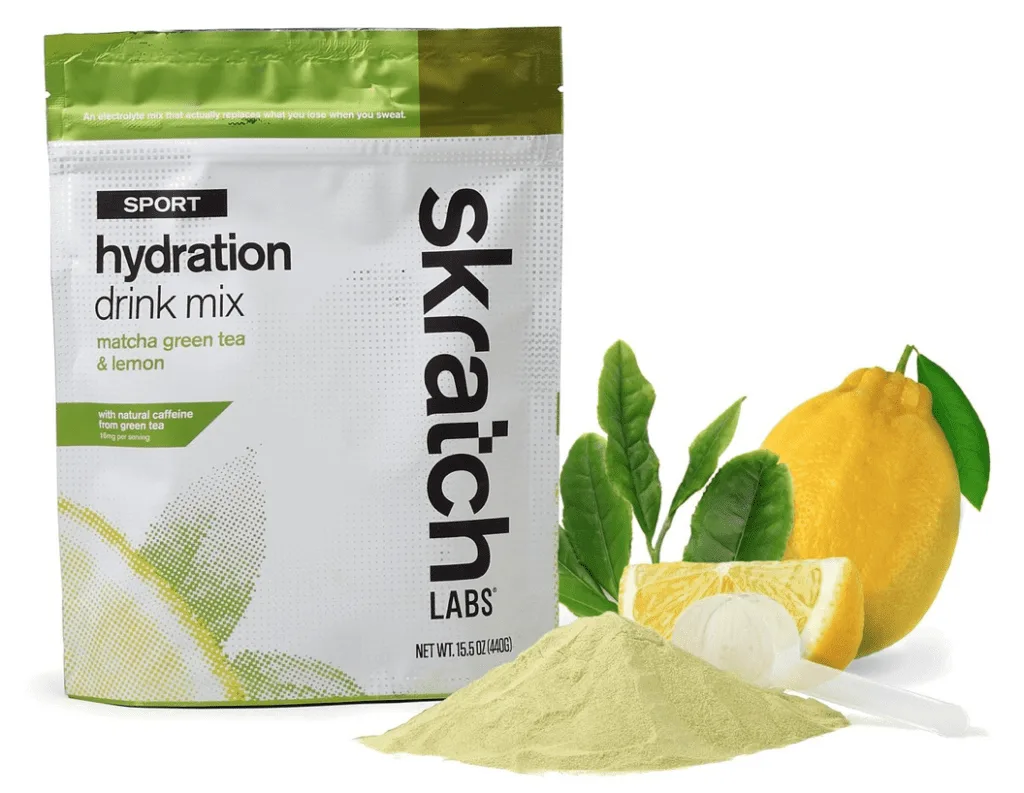 Skratch Labs creates natural, better electrolyte drink mixes. It's designed to be easy on your palate and easy on your stomach. That said, it does contain sugar, though not nearly as much as an electrolyte drink mix like Gatorade. It comes is solid flavors, including some unique ones like matcha green tea and lemon, and there are no artificial ingredients in sight. Plus, it has all the good stuff you need like manganese and calcium.
You can either buy individual serving-size packets or a larger, resealable, 20-serving bag for less waste. It was also specially developed so it replaces exactly the electrolytes you loose when you sweat, so that's cool. And they're all gluten-free, vegan, and non-GMO, so that's a win! Find Skratch products here or on Amazon here.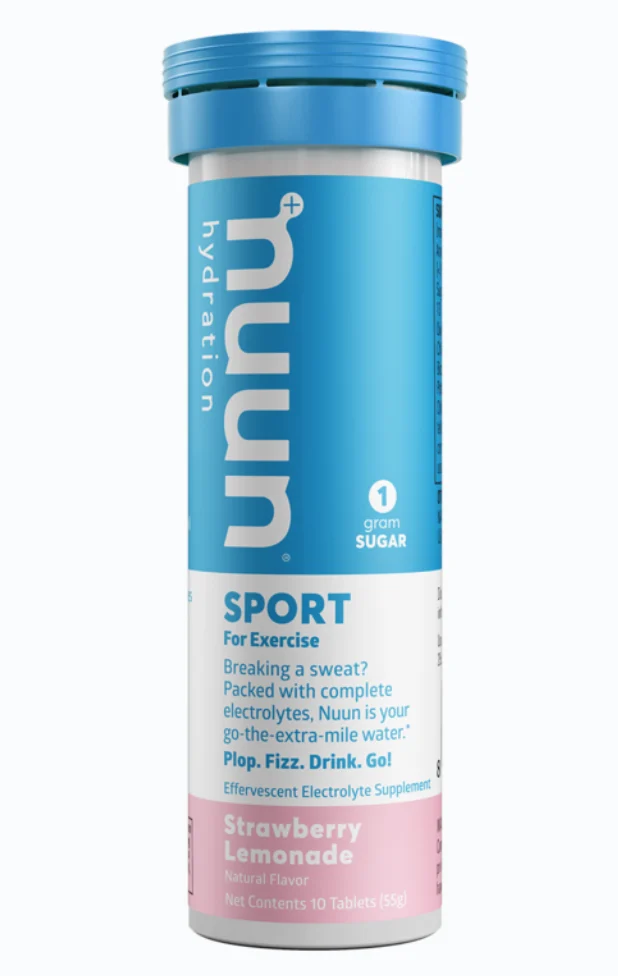 Nuun offers "clean electrolytes." With simple ingredients (plus caffeine from green tea extract in many flavors), you can get complete hydration with all the necessary electrolytes, all with only one gram of sugar and a calorie count in the teens (which means virtually no carbohydrates). Plus, colors and flavors are natural (like from citric acid and beets). They are gluten-free, soy-free and all of the flavor options are vegan!
My favorite things about Nuun hydration tablets is that they are fizzy, taste great, and come in tablet form instead of as a powdered drink mix. That means there's less waste due to individual serving packets (the tabs come in recyclable tubes with 10 tablets per tube). The downside: Nuun electrolyte drink tablets contain stevia, which some people (like us) think leaves a bad aftertaste. Find Nuun products here or on Amazon here.
Which Better Electrolyte Drink Mixes are Right for You?
Not sure which one is right for you? Let's break it down by pros and cons:
Untapped
You'll like it if you want: The most basic ingredients, as natural as you can get
It might not be for you if: You prefer recyclable packaging
Skratch
You'll like it if you want: Natural nutrition, available in bulk packaging
It might not be for you if: You prefer to avoid sugar
Nuun
You'll like it if you want: Natural nutrition that comes in recyclable packaging
It might not be for you if: you don't like the taste of stevia
Bottom Line
Hydrate, hydrate, hydrate. Because if you're outside sweating for long periods of time (sorry, a 20-minute walk around the neighborhood or a long ride in the car probably doesn't call for a sports drink), you need to replace those salts and minerals your body is losing. So never set out on sweltering adventures (like a backpacking trip in the Grand Canyon in July) without one of these better electrolyte drink mixes and stay hydrated, my friend. Wander on.
•
Need to filter your water in the backcountry before you add your electrolyte mix? Check out this article featuring 8 backpacking water filters and how to purify water outdoors.
*This post contains affiliate links. That means we might receive a small portion of the sales that result from you click-clicking any of the links up there. Thank's for supporting Terradrift!
Alisha is a freelance writer and photographer based in Austin, TX. She loves her tiny house, vegan food and experiencing the community of travel in far away places. She's also pretty sure she's addicted to coffee. alishamcdarris.com