We absolutely love to highlight amazing, sustainable brands and gear that are better for the planet, care about their footprint, and promise to last for years. But the absolute best way to make sustainable gear choices is simply to keep using the gear you already have. It reduces the number of virgin materials required to create new gear but also keeps older materials that don't readily biodegrade out of landfills. Win-win. But how do you keep using old gear when it's starting to show its age? Repair it, of course! We'll show you how to repair outdoor gear in this guide to basic outdoor gear repair and maintenance.
Watch the video for a full demonstration of the repairs we perform or read on for a quick overview of what to do with tattered, torn, or peeling tents, jackets, sleeping bags, shoes and more!
How to Repair Outdoor Gear: Start with a Wash
Someday you might have to repair your outdoor gear. But someday can be pushed off into the future if you start by properly maintaining your gear. And the number one way to maintain gear? Wash it.
Why, yes, you can wash your outdoor gear! Tents, sleeping bags, outerwear, you name it, should all be washed on a regular basis. A general guideline I like to adhere to is that after every four or five times your take your gear out, you should give it a good cleaning. More often if you're taking extended excursions or trips to especially dusty or sandy places where dirt and grime can damage finishes, jam zippers, and gunk up fabric. That said, your sweat can really do a number, too, even bug spray can eat at waterproof coatings.
So start by giving your gear a good wash. Be careful to follow manufacturer instructions for the item, but also choose a cleaner intended for outdoor gear. While regular laundry detergent is often fine for synthetic sleeping bags with no water-resistant coatings, down gear (which we never recommend as it's not environmentally friendly) needs special detergent, as do tents and items with waterproof coatings like rain jackets and shells. We like the special Revivex Pro Cleaner from Gear Aid, which not only cleans our gear (it's also great for sleeping bags), but refreshes that waterproof coating, too.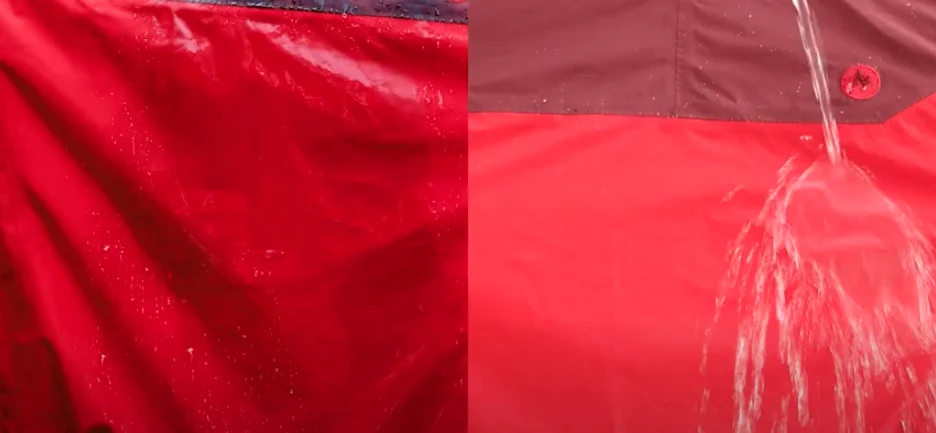 Waterproofing
One easy but important way to repair outdoor gear is by re-waterproofing it. Rain jackets, snow pants, tents and more naturally lose water-repellency over time, so follow up a wash with Revivex Wash-in water repellent, which will make waterproof items and outerwear like new again so you can watch the rain just roll right off! Just make sure your gear is clean from the start. It can even be used on items that can't be put in the washing machine: just fill a bucket or tub and let your gear soak for 10 minutes.
If you've washed all your washable items using the special detergents above, but still have a few things that may not be able to go in the dryer (the wash-in repellent works best when you can heat-dry items) or could use a little UV protection as well (like tents and flys), use a product like Rivivex Durable Water Repellent from Gear Aid. It sprays on, thus protecting it from rain, snow, and condensation. It's a must for any gear that naturally loses water repellency as it ages. It works on jackets and tents and can be used on wet or dry gear, but the gear should be clean. So give your stuff a good washing beforehand.
Seal Tent Floors and Seams
Once you've washed and re-waterproofed your tent, it may still need a bit more attention. Say, if the PU coating on the tent floor or fly or seams is peeling or sticky. Fortunately, it's an easy fix: peel off the pieces of coating or seam tape that are coming off anyway and use a Tent Fabric Sealant to rub over the areas that need sealing. All it takes is one coat applied to the inside of the item (not the side exposed to the elements). Just let it dry and voila! Old, peeling fabric and seams are re-sealed!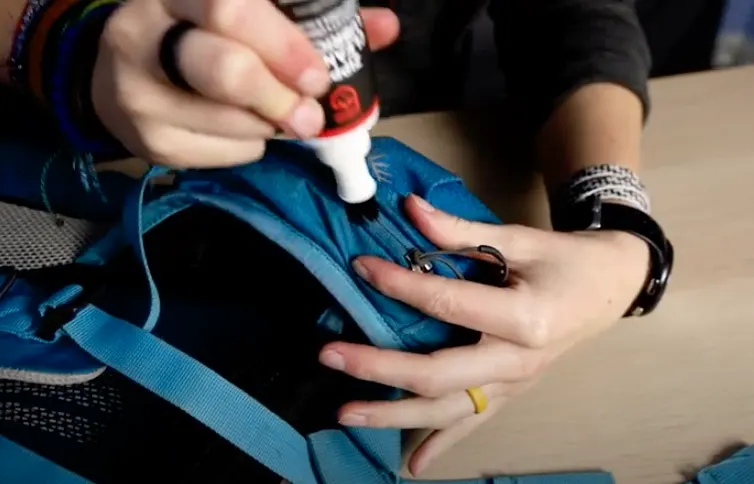 Zippers
We all have that one zipper (or at least one) that's always sticking or catching or just doesn't slide like it used to. While replacing zippers in gear is one of the more technical and time-consuming fixes and should probably be sent to the manufacturer to repair or replace (especially if they offer a lifetime warranty like these brands), you can absolutely clean and lubricate zippers, no rubbing wax candles over the zipper teeth required (we've never found that works that well, anyway).
What does work is zipper lubricant. It cleans and maintains zippers on any gear, restoring them to their pre-sand-dune-camping, sea-side-wandering zippiness. Just brush it on, give the zipper a few back-and-forth pulls, and you're good to go. We've used it plenty of times to repair outdoor gear, including on our favorite daypacks that get used and abused often.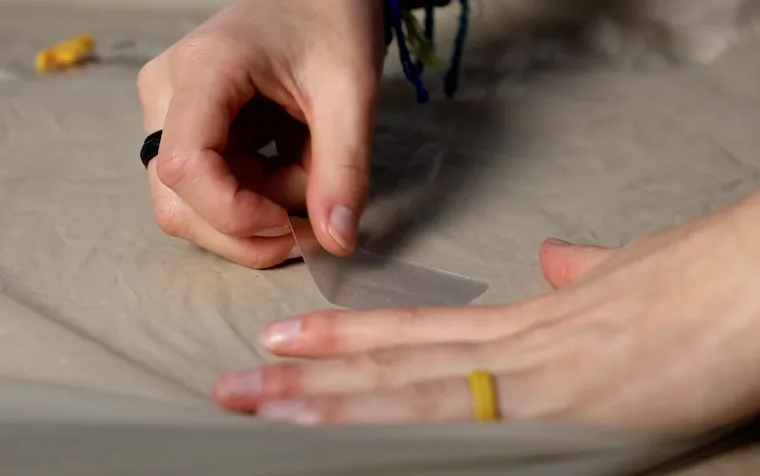 Patch It
Gear gets rips and holes and tears. It happens. Ultralight gear is especially susceptible as it doesn't tend to be as hardy as denser, heavier fabrics. But just because your tent floor suffered a puncture or your sleeping bag is shedding insulation from a tear or a branch poked a hole in your puffer coat doesn't mean it's reached the end of its usefulness! Patch it! Gear Aid sells Tenacious Tape patch kits in rolls so you can cut pieces to size, little rectangular to-go patch kits, special patches for mesh, even super fun and quirky patches shaped like stars or s'mores or Bigfoot so you can have a little fun while repairing outdoor gear. We've patched tent floors, flys, coats and more and they're now good as new!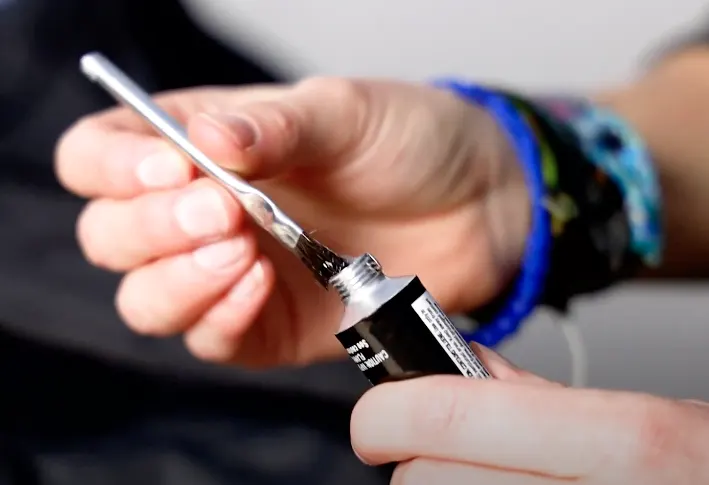 Seal Your Seams and Tears
If you've discovered a tear forming on the edge of your inflatable sleeping pad or near a seam on your tent, fix it before it gets worse! While you can use adhesive patches on most tears or holes, some, like on or near seams or in awkward positions like near an air valve or zipper, are a little tricky as they don't allow a smooth flat surface for sealing and sticking a patch. Seam Grip Sealant and Adhesive works better. We recently used it on a rain jacket whose external shell was peeling away from the pockets around the zipper. We used it to glue the fabric back together and it still allows for some stretch and movement. And now we don't need new rain jackets!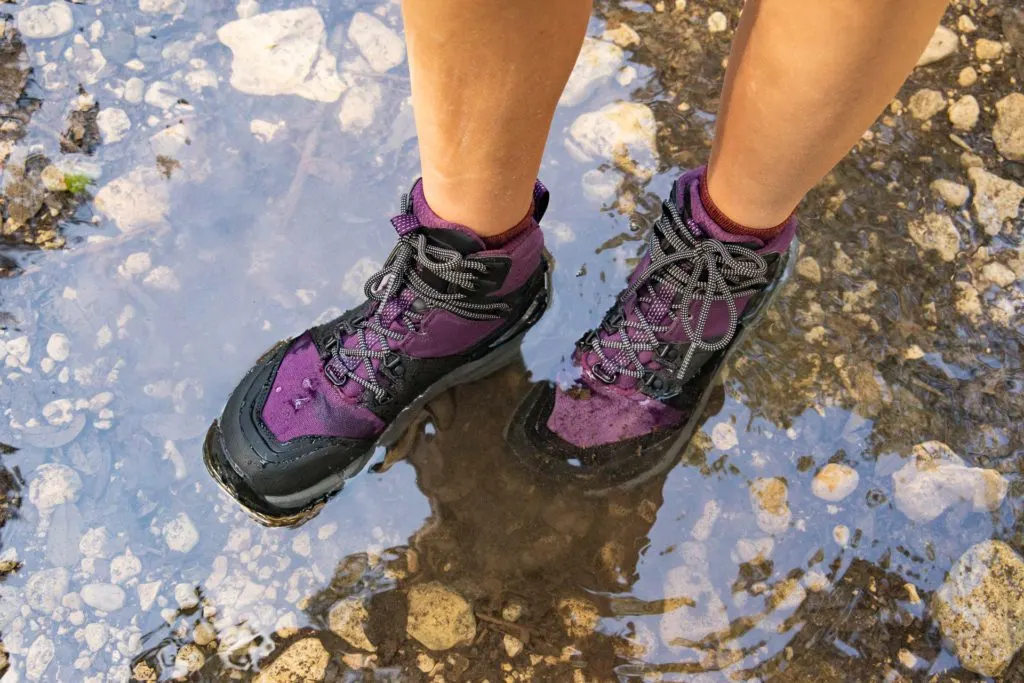 Clean and Waterproof Shoes and Boots
Boots are a little tougher to clean. They don't usually do well in the washer, but they get dirtier faster than any other piece of clothing or equipment. Fortunately, there's still a way to not only clean them, but re-waterproof hiking boots as well. Use something like a boot care kit to scrub damp shoes (or a leather care kit if your boots are leather, which we also don't recommend as leather is very environmentally unfriendly), then once they're clean, spray on the water repellent to add a new layer of waterproofing. As soon as they are dry they should be good to go (and more water-resistant than when they were caked with mud)!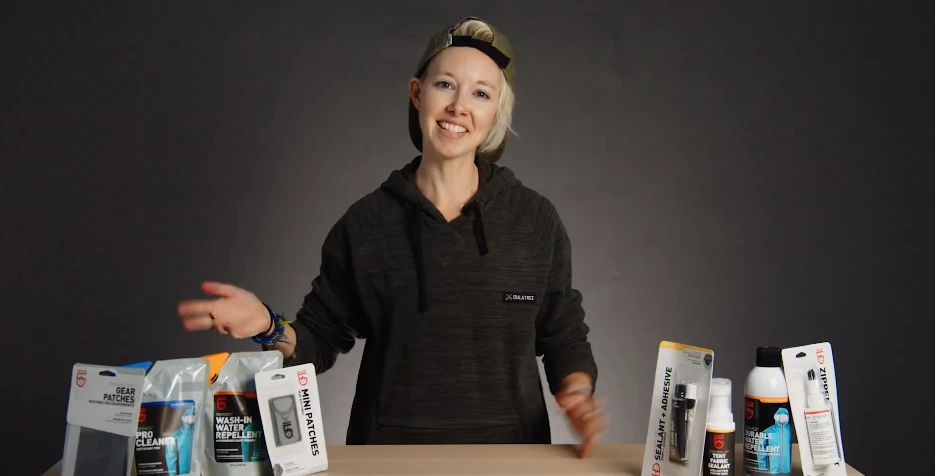 How to Repair Outdoor Gear: The Bottom Line
Outdoor gear repair and maintenance isn't difficult. And it should most definitely be part of your regular routine. Even if you only break out your tent and other gear a couple of times a year, you should give it all a good cleaning and repair check annually at the very least. Why? It will almost certainly make all your beloved gear last longer, which means less synthetic material in the landfill, fewer new materials that need to be manufactured, and a whole lot of money that can stay in your wallet since you won't have to drop a few hundred bucks on new stuff just because it got a little tear. Huzzah! An extra bonus: you can buy used gear that might be in less-than-perfect condition (like at our favorite outdoor sales events of the year: the REI Garage Sale) with confidence, knowing you can repair those little things that were enough to make human beings not as awesome as you toss otherwise perfectly good gear to the curb.
So arm yourself with knowledge and refresh your gear closet, don't renew it, for the most sustainable gear on the planet! Wander on!
•
This post contains affiliate links, which means when you make a purchase after clicking on one, we may receive a small percentage of the sale, which means you're supporting Terradrift and even more stellar sustainable content. Thanks for that. You're the best.
Alisha is a freelance writer and photographer based in Austin, TX. She loves her tiny house, vegan food and experiencing the community of travel in far away places. She's also pretty sure she's addicted to coffee. alishamcdarris.com