It's the holiday season! And no doubt you're ready to hang the stockings by the chimney with care. But if you're not sure what to put in said stockings for your favorite outdoor lover, fret not! We've got you covered with 5 budget-friendly gifts (under $40) outdoor lovers would love to see in their oversized sock this year. How do we know? Because we would love to see these things in OUR oversized socks. So ditch the gum and candy and get them one of these outdoorsy stocking stuffers that they'll actually get excited about! Happy Christmahanukwanzanalia!
Outdoorsy Stocking Stuffers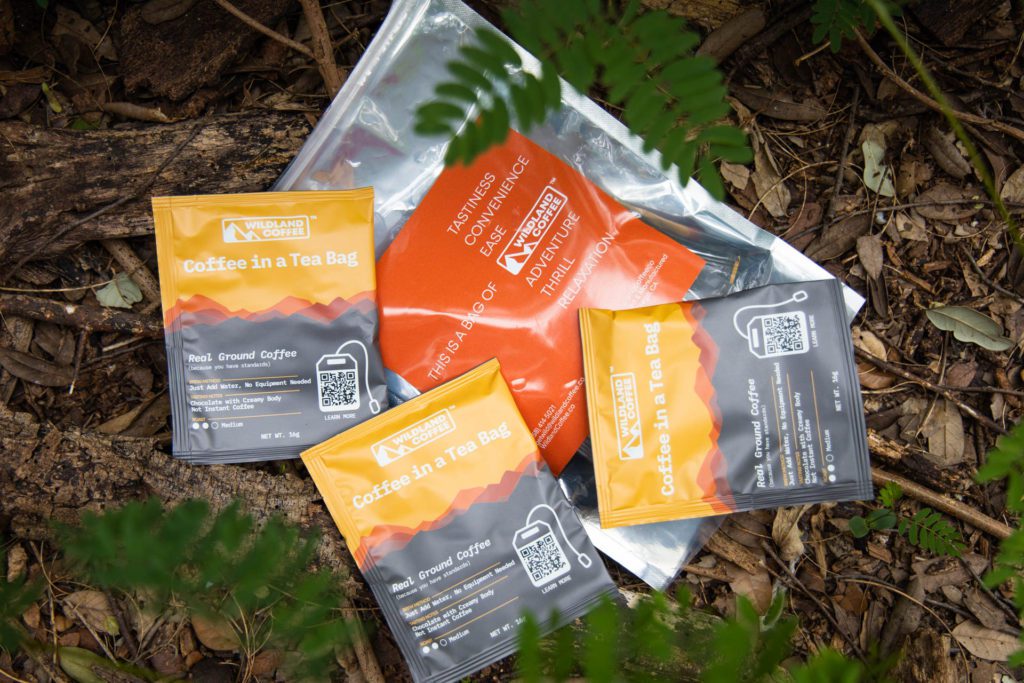 Wildland Coffee
Your camper and backpacker unable to go without a quality cup of coffee in the morning? Then don't let them drink that instant garbage. (We know it's garbage…we did a whole taste test in this video.) Instead, get them easy to make, tasty, sustainable coffee bags. They're like tea bags, but with coffee! And Wildland Coffee packages their real ground coffee in compostable tea bags. The wrappers are also recyclable wherever you recycle plastic bags. Buy them enough for a weekend or for a month. Find Wildland Coffee on Amazon here.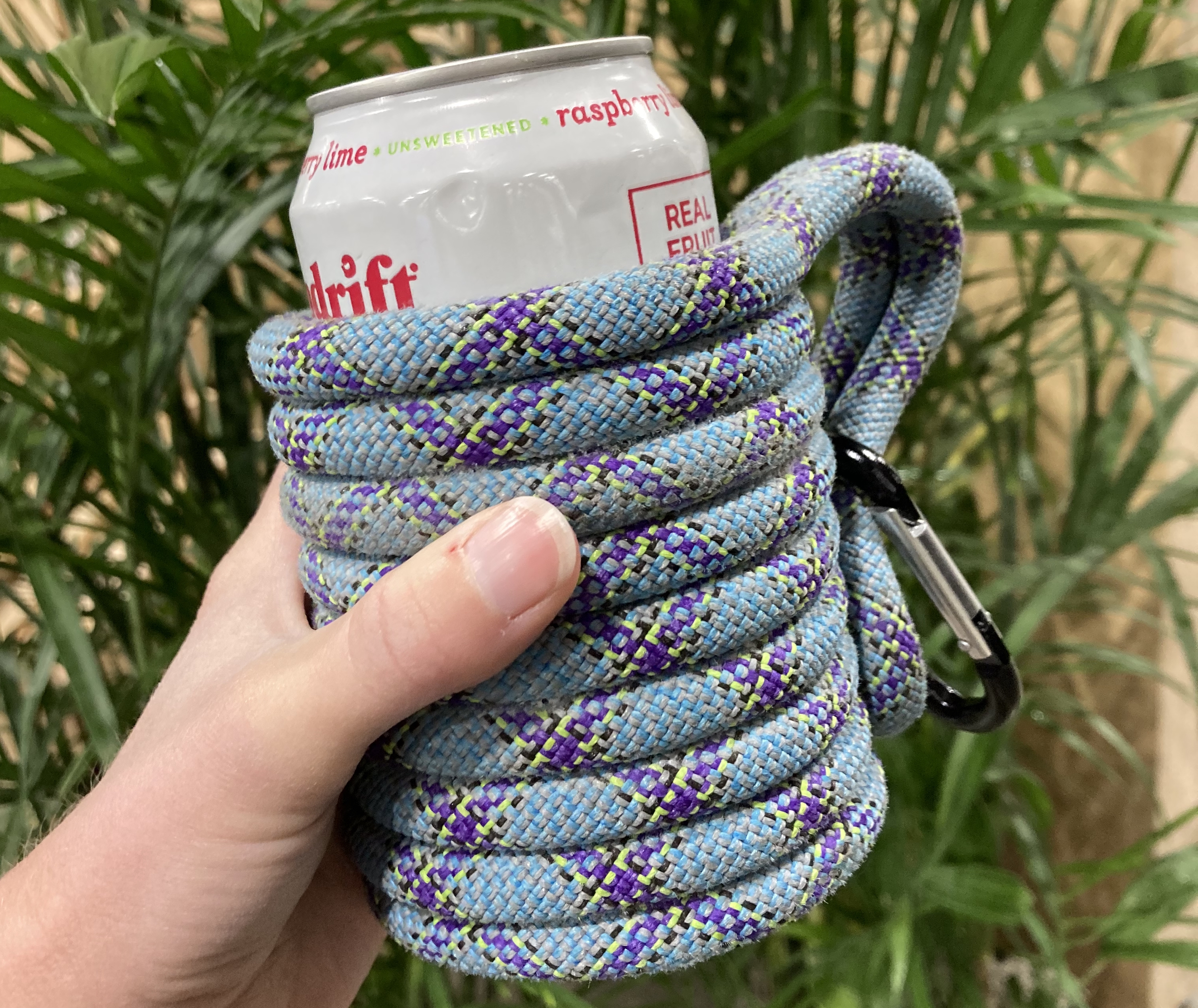 A Cactus to Pine Upcycled Climbing Rope Coozie
The first time we saw one of these handmade coozies made of retired climbing rope, we had to have one. And any climbing enthusiasts in your life is certain to be as thrilled with the notion of displaying their crag-worthiness every time they crack a cold one. There are lots of color and pattern options available, all hand-made by our good friend Shelby, so take a look and find one you like! And if someone has a climbing rope that's near and dear to their heart, you can even send it in to get it upcycled! Find them here.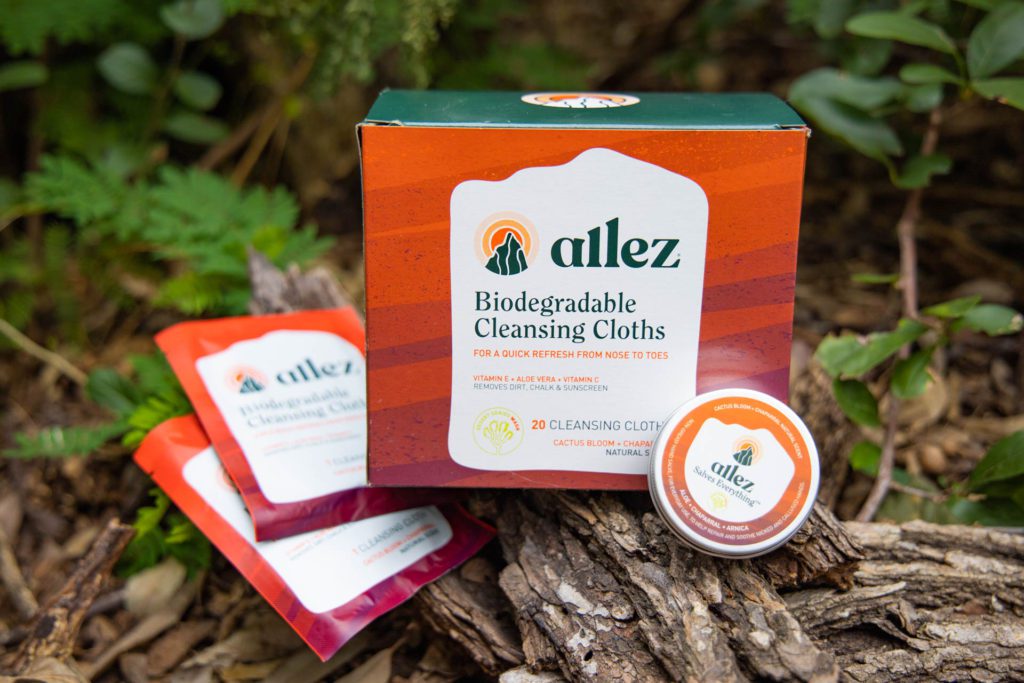 Allez Body Wipes and Hand Salve
Whether it's on long road trips, weekend backpacking adventures, or chalky climbing sessions, a good body wipe is a beautiful thing (especially if you're sharing a tent with more than one stinky hiker). So give the gift of cleanliness with a few packs (or a whole box) of biodegradable body wipes. Then, whether it's the dry air or the hours spent at the crag, treat their dry, winter-cracked skin with some buttery hand salve. They'll be squeaky clean, moisturized, and good to go! Bonus: both products are vegan (no beeswax here) and the salve is packaged in a reusable, plastic-free tin! Find the wipes here and the salve here.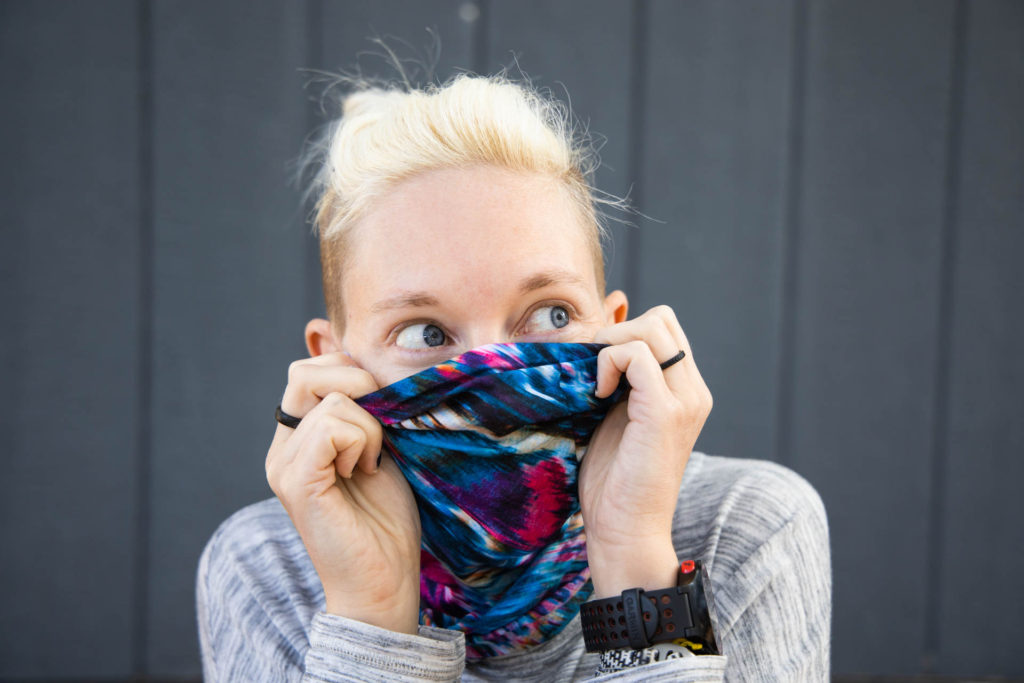 Buff Original EcoStretch Neck Gaiter
A good multi-purpose neck tube is a beautiful thing. Extra beautiful if it's made of recycled materials. Which the the Buff Original EcoStretch line is. Extra extra beautiful if there are a bunch of rad colors and patterns to choose from to suit every adventure personality. Plus, you can wear them like, 20 ways (our faves: neck warmer and headband)! It's the gift that keeps on giving. And perfect for every outdoor adventure. Find them on REI here.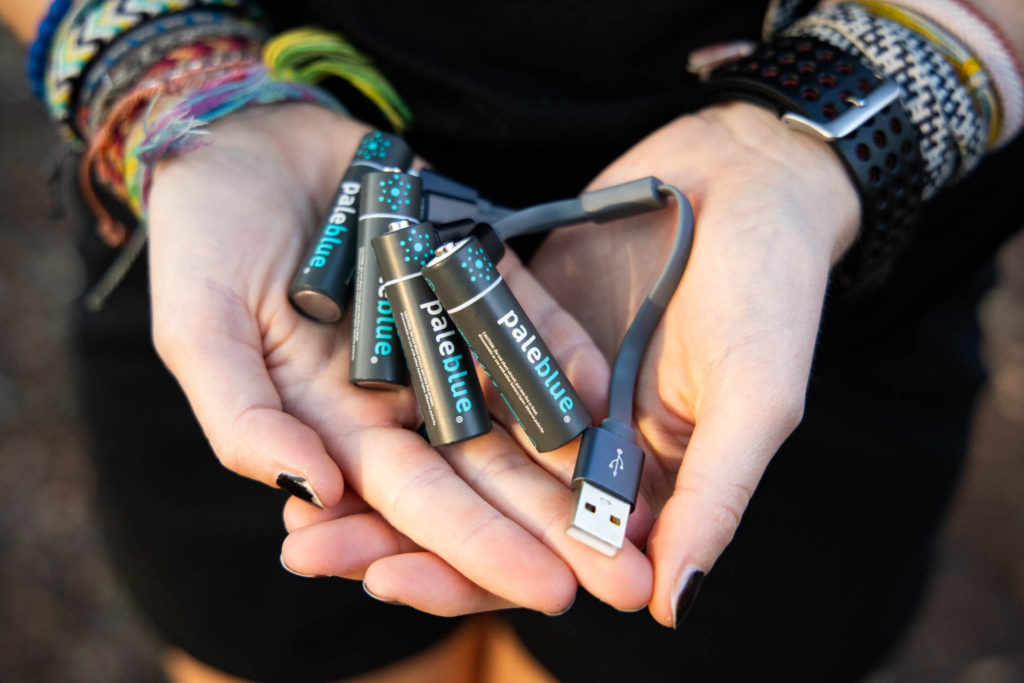 Pale Blue Earth Rechargeable Batteries
I know, I know…batteries?! In stockings?! You thought you were done with that when your kids left the house. But hear me out, 'cause these batteries are rad. Not only are they rechargeable, but they weigh less than other rechargeables, last just as long, and don't require a bulky wall charger! See? I told you you should hear me out. Instead, each battery has a built-in USB-C port and each pack comes with a super compact charging cable that plugs into any USB port to charge. Lighter AND smaller? What traveler, van lifer, or outdoors wouldn't love it? Find the whole line of batteries in all sizes here. Check out our review video on YouTube here.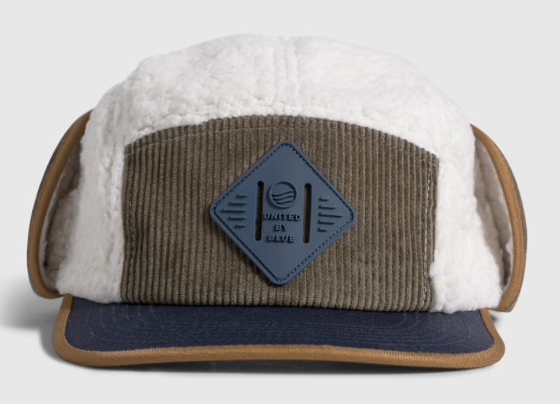 United By Blue Recycled Sherpa-Lined Earflap Hat
Listen, there might have been a time when we all would have had a good giggle at earflap hats, but let me tell you, these things have never been trendier. Besides, spending a sunny day in cold weather layering a beanie over a ball cap is gonna get real old, real fast, trust me. So keep your noggin and little earholes cozy AND keep the sun out of your delicate peepers with this rad hat. Bonus: it's made of vegan and recycled materials and United by Blue will pick up a pound of trash from waterways for every item sold. Win. Find the hat here.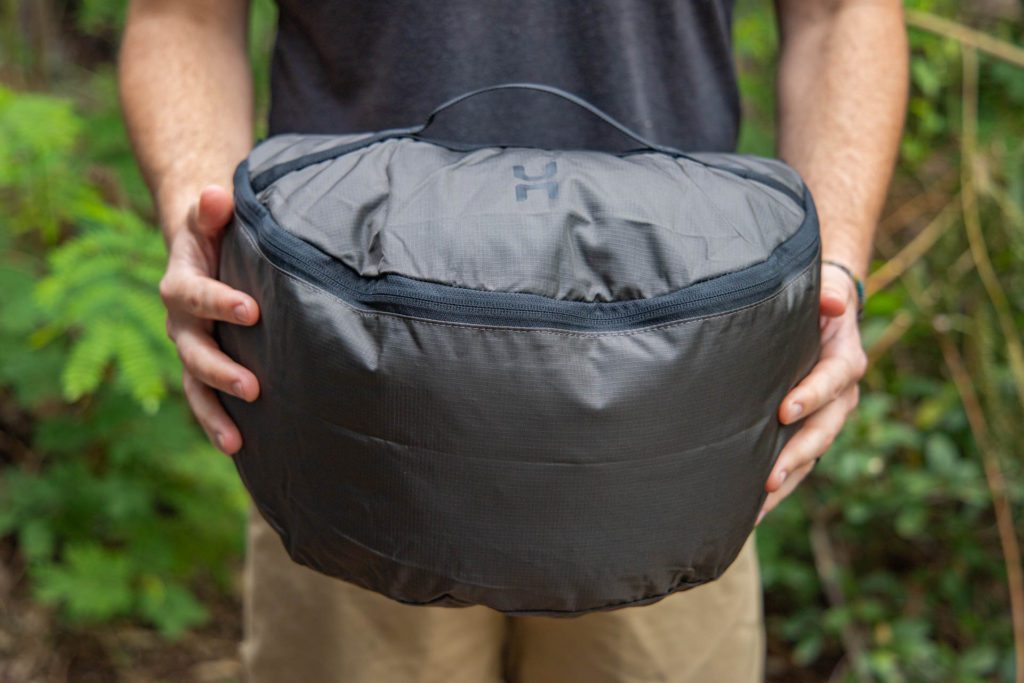 Hillsound PackStack
Know someone who can't stand an untidy pack? Get a PackStack or two from Hillsound. Available in weatherproof and more robust waterproof versions, they promise to fit in any 40L or 60L pack, and will help keep their cook set separated from their clothes from their sleeping bag from their whatever else they're cramming in there, all with the intention of filling every last nook and cranny of their bag. Find them here.

Goodr Sunglasses
Polarized sunglasses aren't cheap. Unless they're Goodr glasses! Fun, functional, and inexpensive, they promise to cut the glare, not slide down your nose, and to look good doing it. And we love how many styles and colors are available for fun and funky outdoor lovers. Plus, the brand is carbon neutral! Huzzah! Find your fave pair on Backcountry here or on REI here.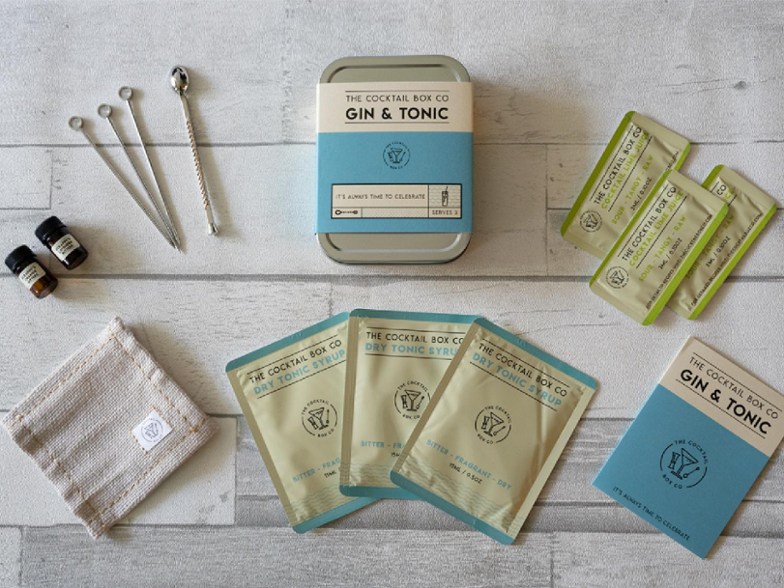 Cocktail Box
Who wouldn't love a cocktail (or mocktail) around the campfire? Make it happen with one of these tiny tins of mixology magic. Available in Gin and Tonic, Moscow Mule, Margarita and Old Fashioned, the tins contain all the ingredients and tools you need to mix 3 bevies (except the alcohol). So fill up a flask and throw that (or a few cans of non-alcoholic beverage bases) in the stocking, too! Score a kit or two on REI here.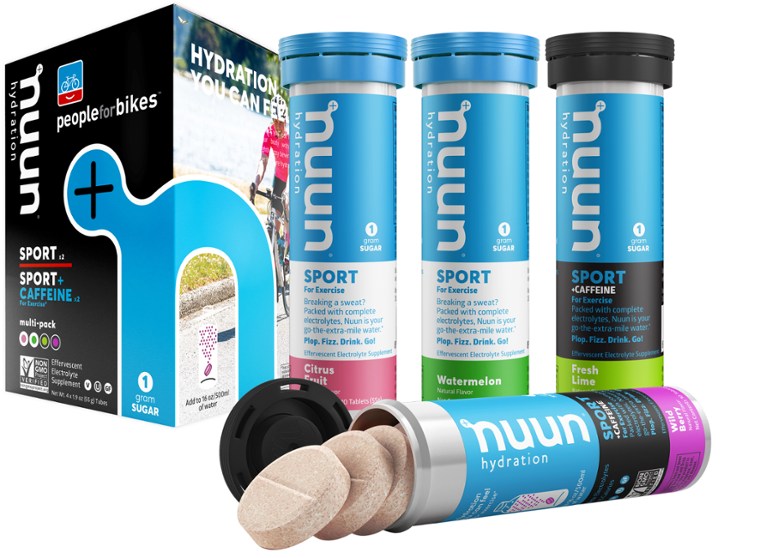 Nuun Sport Hydration Tablets
If we had a favorite electrolyte mix for long slogs on the trail/bike/crag/mountain, it would be Nuun. Super portable and travel-friendly, vegan and gluten free, tasty and natural, we feel good about replenishing those electrolytes we lose to sweat during high-output activities. Plus, you can totally reuse the empty containers for spices or pill storage on future camping trips! Get the 4-pack here or a single tube here.
•
How's that for outdoorsy stocking stuffers? Need more outdoorsy gift ideas? Check out our other holiday gift guides for outdoor lovers here! Then shop happy and wander on!
•
This post contains affiliate links, which means when you make a purchase, we may receive a small percentage of the sale. But don't worry; you won't pay more, you just help support more great content like this from Terradrift!
Alisha is a freelance writer and photographer based in Austin, TX. She loves her tiny house, vegan food and experiencing the community of travel in far away places. She's also pretty sure she's addicted to coffee. alishamcdarris.com