We love shining the spotlight on cool, sustainable brands here on Terradrift. And there aren't too many brands more responsible than prAna. They've been leading the way in eco-friendly clothing manufacturing for decades now, and we were thrilled to get to learn a bit more about the brand and some of their dope clothing recently. Ready to learn more? Sure you are. Check out all the cool stuff the brand is up to and all about prAna clothing and how it contributes to positive change.
Terradrift: What is prAna all about? What's your mission and how does sustainability fit into that mission?
prAna's director of marketing, Kirsten Wadley: Our mission is about Clothing for Positive Change. We all have the power to reshape the future of fashion. It's why our design and product teams work tirelessly to incorporate fabrics and practices that improve performance, elevate style, and lessen our impact on the planet. At prAna, sustainable practices inform everything we do because honoring the planet and the people who share it is at the forefront of every decision. When we collectively strive to do what's right, in ways both big and small, we know positive change is possible.
So what kind of clothing and gear does prAna specialize in?
Wadley: prAna is an active lifestyle brand rooted in sustainability. We're best known for a wide offering of active, swim, lifestyle and cold weather layering pieces thoughtfully designed to take you through your day. Whether a morning workout or an afternoon hike, working from home or at the office, we have a lot of versatile options for those who want style and comfort in their everyday activities.
prAna clothing utilizes some really cool, innovative fabrics that are super sustainable. Tell me about a few of those.
Wadley: We're really excited about our new ReZion fabrication that launched this month (March 2021). ReZion is a high-performance fabric made with a durable, recycled nylon. It's the next evolution of our best selling Stretch Zion fabric collection. It has all of the strength, stretch and stamina fans relied on from the original, with a more Earth-conscious design. It took a few years to develop, but we cracked the code with this new formula. You'll find our ReZion fabric in a collection of adventure-ready styles. Each piece is trusted for unbeatable comfort and robust performance features, which include UPF 50+, quick-drying properties, durability, and wrinkle resistance (which also makes them a great option for travel). Everyone is going to love it!
We love the new material! But it's not just about the products you sell, it's about packaging, too. What are you doing to reduce waste when it comes to packaging and shipping?
prAna's director of sustainability, Rachel K. Lincoln: We have been working on responsible packaging since 2010. Our initial focus was to reduce waste and consumption of plastic, and over time, it has become a larger mission to eliminate plastic packaging and use virgin forest fiber-free packaging. By using our special Roll-Tie packaging, we have eliminated 20+million plastic bags from landfill from 2010-2020. By Fall 2021, we will be using a combination of this roll method or our recyclable glassine paper bag to package all our products.
We feel so passionately about this that we launched the Responsible Packaging Movement in August of 2020 asking brands and our global community to join us in this journey toward eliminating excess packaging waste from our supply chains. As of today, we have 58 brands and counting participating.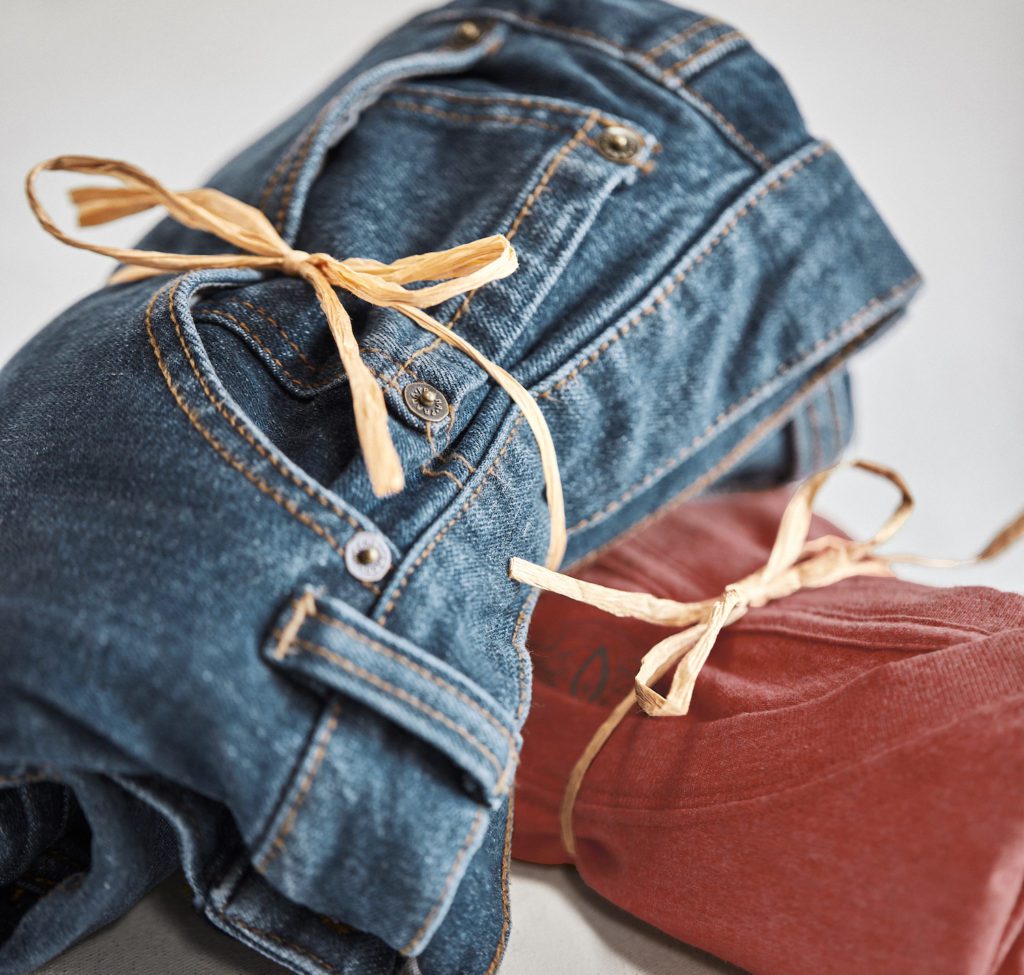 That's fantastic! prAna's all about giving back, too. How is the brand doing good?
Lincoln: At prAna, we're thoughtful about finding cause partners and collaborating with leaders in their respective fields to maximize opportunities to do what's right and help create positive change. It's important to actively seek out those who share our common vision and know how to do things right. We've been partnering with Fair Trade USA since 2010 and are proud to be one of the founding brands to microfinance the Chetna Coalition (ChetCo) of farmers in India. Some of our other partnerships include: Fair Labor Association (FLA), Outdoor Industry Association (OIA), Sustainable Apparel Coalition (SAC) and Textile Exchange. We also work closely w/cause partners like Canopy Planet and 5 Gyres for sustainability initiatives and Outdoor Outreach and Venture Out Project for inclusivity and social causes. We know sustainability and social equality are lifelong commitments, so we strive to align and learn from the wisdom of those who have been putting in the work much longer than ourselves.
As an outdoor brand, do you think there's a certain responsibility that outdoor-related companies have to protect the natural spaces we all love?
Lincoln: If we want to remain on the earth as we know it today, every company that manufactures a product must consider the natural spaces and the end of life of its products. It is not enough to only use inputs responsibly, but to truly consider the effects of our industries on our environment, we have to consider what will happen to the product at the end of life. Making sure that we return to nature responsibly is the ultimate respect and responsibility.
So true! As consumers, when we go shopping for outdoor clothing and gear, how can we make more responsible purchases?
Lincoln: Know your own values and use your buying power to support companies and brands that do what you love. Seek out brands that support Fair Trade, if human rights are your jam. Seek out brands that make products from recycled fibers, if reducing waste is important to you. Companies listen when you speak with your dollars.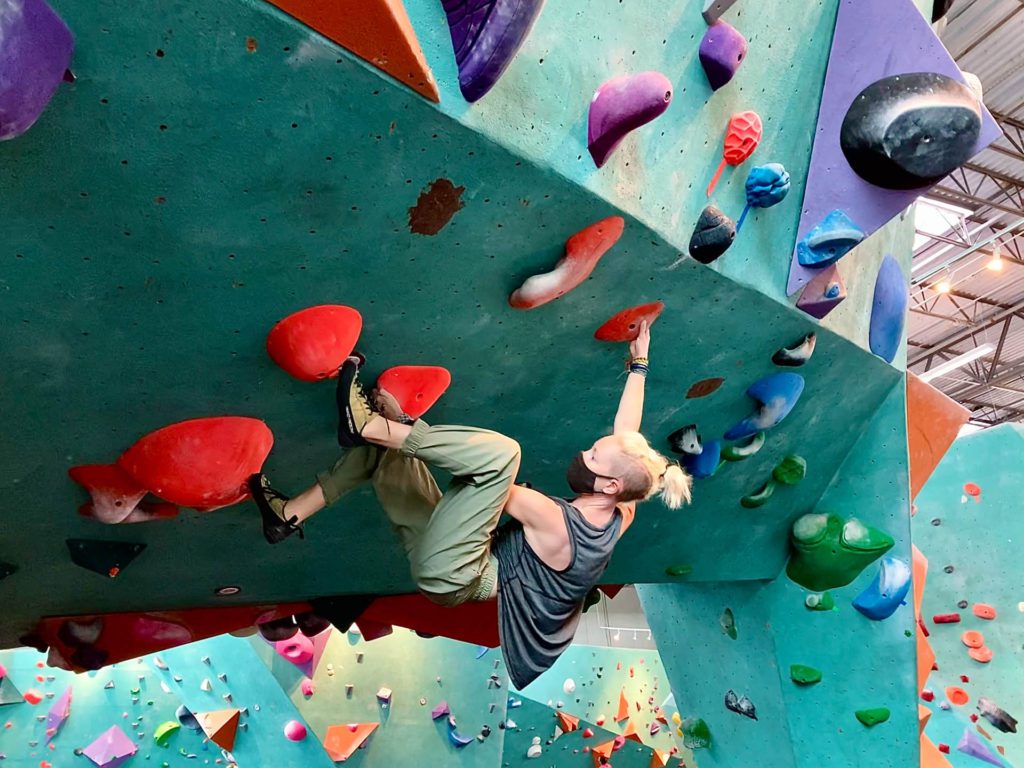 Heard, prAna. Heard. We're all about supporting brands and businesses who are doing everything they can to make a difference and a positive change, socially and environmentally speaking (especially if that means we get to fill our closet with prAna clothing). If you're on board, too, check out prAna's wide range of dope clothing and gear here. And support brands who support sustainability.
Want to learn about more brands who put the planet first? Check out our other Sustainability Spotlights here.
•
This post contains affiliate links. That means if you click and purchase some prAna clothing or gear, you support positive change and support Terradrift. You rock. But don't worry, you won't pay any extra.
Alisha is a freelance writer and photographer based in Austin, TX. She loves her tiny house, vegan food and experiencing the community of travel in far away places. She's also pretty sure she's addicted to coffee. alishamcdarris.com