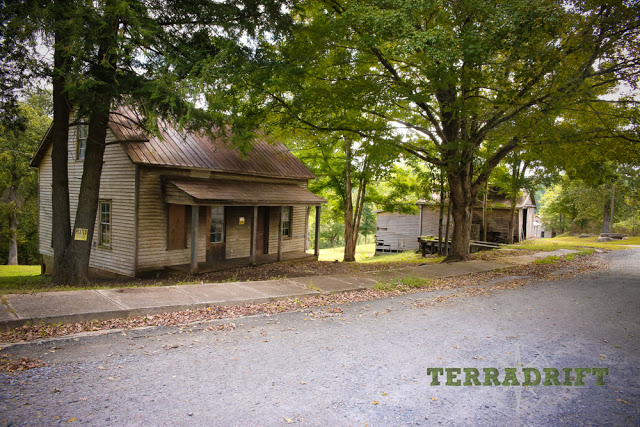 District 12 of The Hunger Games
Hickory is a sleepy little town, home to not much more than Lenoir-Rhyne University, but it provides a quiet base camp for those heading out into nature.
ENJOY HICKORY FOR FREE
Bakers Mountain Park
It's the county's highest point at 1,780 feet and features around 6 miles of scenic hiking trails (just watch out for the monster spiders in the fall!). It's a beautiful way to spend the afternoon. Just keep in mind that it's only open from Friday-Monday.
Historic Henry Mill Village
On your way back to the city from Bakers Mountain make sure to take Henry River Rd. and stop at the Mill, a quiet spot that just happens to be the filming location for District 12 in the movie "The Hunger Games."
The Hickory Museum of Art
A free attraction that not only houses art, but occasional free introductory classes for activities like yoga and Tai Chi. It's closed on Mondays.
OUR FAVORITE THINGS
Catawba Science Center
In the same building as the Hickory Museum of Art, it is where you can see live shark feedings, play in a virtual reality theater, climb a rock wall and learn about infectious diseases. There is also a planetarium for a dollar or two extra and temporary exhibits. Admission is usually $7 for adults and $5 for kids between 3-18, but several times a month there are free admission Fridays, which can be found on the calendar on their website, www.catawbascience.org.
Theater
Catch a Green Room Community Theatre production of shows like "Hairspray," "Peter Pan" or "The Frog Prince" at the Post Office Playhouse in nearby Newton for $14 ($8 for kids 12 and under). Not super cheap, but if you enjoy theater, it's not a bad price. Even cheaper are the productions at Lenoir-Rhyne University. Tickets to see the Playmakers are only $10 for adults and $5 for kids and can be found online here: www.theatre.lr.edu/tickets.
GRAB A BITE
Hatch Sandwich Bar
The cozy little joint with brightly colored walls specializes in creating unique and tasty sandwiches and salads like a pulled pork grilled cheese with avocado and hot sauce and a broccoli cheddar melt with peppadew peppers. Everything is served up fresh and we highly recommended the side salad. I can't recall such an original concoction accompanying my entree. There are several good vegetarian options and much of the produce used is local, which is always a plus. Prices range from $5.45-$8.45 and many of the items are shareable if you're not completely famished.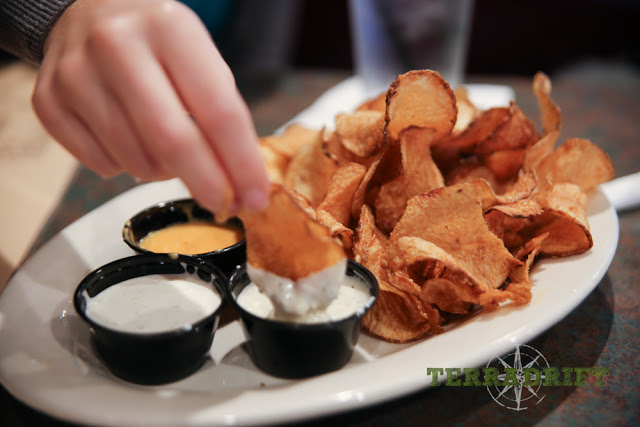 Olde Hickory Tap Room
For a bite to eat at lunch or dinner, check out the downtown restaurant. The pub chips with ranch, hot blue cheese and hot beer cheese dipping sauces were delicious and at just under $3, why pass them up? Burgers start at just $6.25, sandwiches are in the $6-$7.50 range and 12″ pizzas are $12-13. Of course, there are more dinner-worthy options like fish 'n' chips and Saint Louis ribs, but they'll run you a little more at $10 and $17. They also have an impressive selection of beer on tap.
Backstreets Bar and Grill
The place for fall-off-the-bone smoked ribs. A half rack costs almost $12, but the magic number for much of the rest of the menu is $8.75. There are sandwiches, salads, wraps, soup and appetizers for that price or lower and even a 6oz burger for $6.75. The potato cakes were tasty, too.
Enjoy the great outdoors!
Alisha is a freelance writer and photographer based in Austin, TX. She loves her tiny house, vegan food and experiencing the community of travel in far away places. She's also pretty sure she's addicted to coffee. alishamcdarris.com