It's February! And you know what that means: time to spread some love around as liberally as a toddler with a fistful of jam intent on making their own dang pb&j. And what better way to show your outdoorsy friends, family, and partners how much you love them than with gifts? Sustainable, outdoorsy gifts, of course! But if you're short on ideas, we've got you. Here are 10 sustainable Valentine's Day Gifts for outdoor lovers in your life (or yourself if, you know, you're planning to treat yo' self this season). They all come with the Terradrift seal of approval.
Valentine's Day Gift Guide: 10 Valentine's Day Gifts for Outdoor Lovers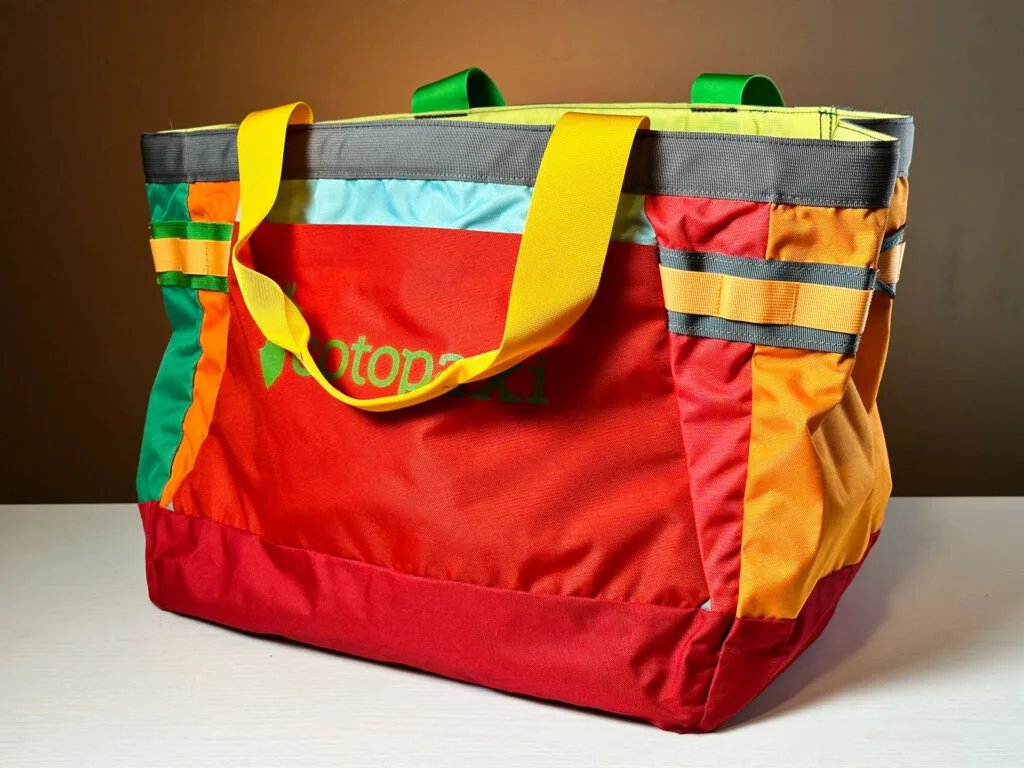 Cotopaxi Allpa 60L Gear Hauler Tote
I used to think a tote bag was a tote bag. And that a repurposed cardboard box would do the job just as well. Until I started taking more road trips and hauling more gear around in the back of my vehicle, to and from campgrounds, into hotel rooms and back, etc. That's when I realized the beauty of a good tote that's well-designed, has plenty of pockets, is exceptionally durable, and super multi functional. Enter the new Cotopaxi Allpa 60L Gear Hauler, which not only looks good with those colorful repurposed Del Dia fabrics, but also does good (the brand is not only environmentally responsible but gives back to a number of communities and non-profits around the world). As for the Gear Hauler itself, use it to carry all your stuff to the beach, your ropes to the wall, your snacks on a road trip, or keep things organized in your hatchback. Then haul it all into your Airbnb or campground in one trip. Find the Cotopaxi Gear Hauler here.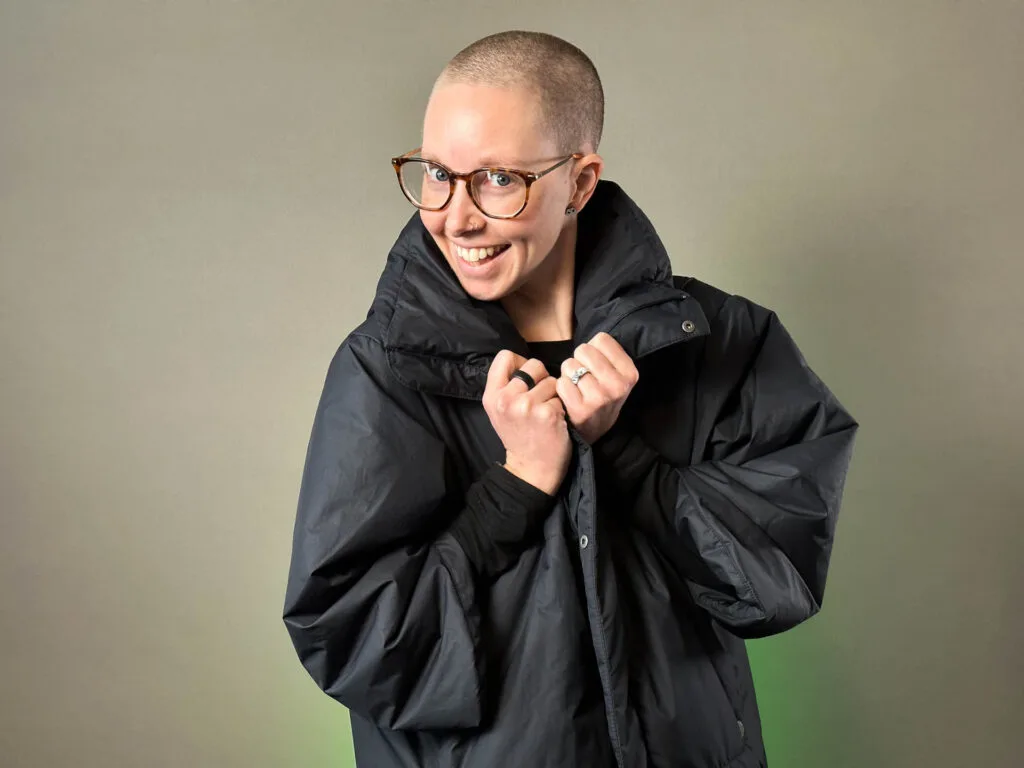 Houdini Cloud Packable Jacket
Whether you're looking for Valentine's Day gifts for him or Valentine's Day gifts for her, this might be their new favorite jacket for travel: The Houdini Cloud. Warm, roomy, perfect for layering, versatile, sustainable…it's just about the total package. It's made of recycled materials AND it's recyclable (just send it back to Houdini when it's reached the end of its life), is Bluesign approved, and is super cozy. It's also unisex, has a hood that packs away, and can be unsnapped and used as a blanket or rolled up and used as a pillow. It compresses super small for traveling and works over a variety of layers. I recently took it on a trip to New York City and it was the perfect jacket for hiking and walking around town. Plus I got a ton of compliments. It's not a budget item, but we're pretty sure this will be their fave piece of outerwear for a looooong time. Score a Houdini Cloud here.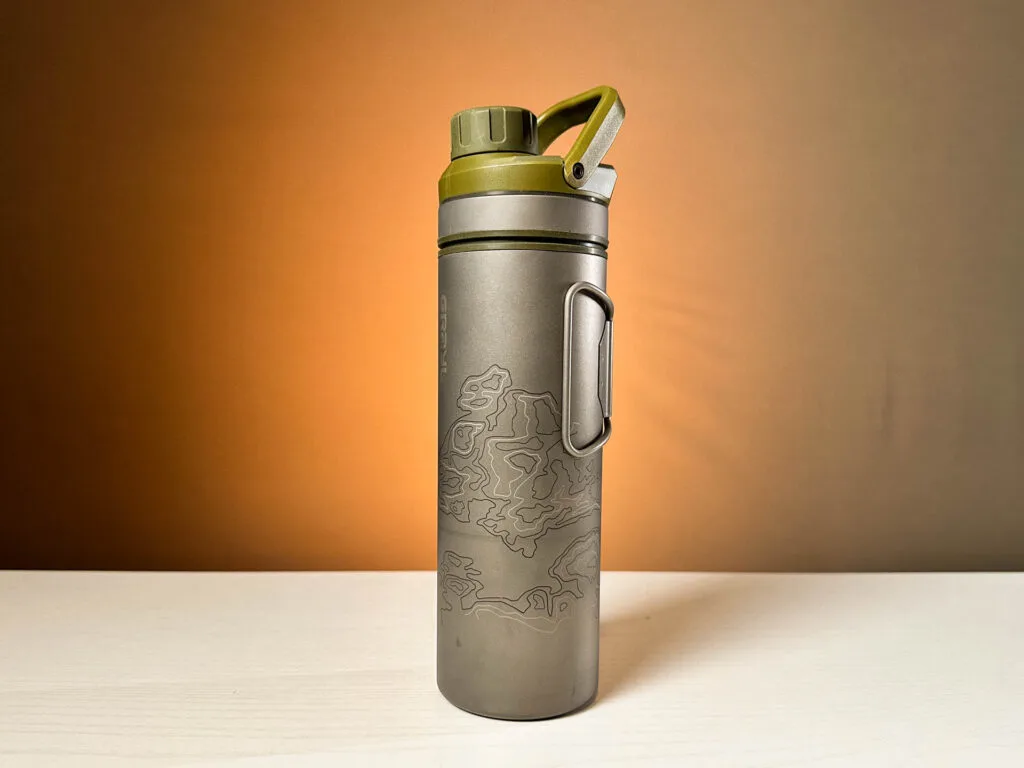 Grayl Titanium
Versatility is the name of the game when it comes to the Grayl UltraPress Ti Purifier. You know we're big fans of Gray's water filter/purifier bottles, but the new titanium version kicks usability up a notch. Namely because not only does it filter AND purify water in the backcountry with just a press, the outer cup can be used as a pot to boil water or a cup to drink out of, and you can now add other beverages or electrolyte drink mixes to your purified water (from the top of the vessel) because there's a new seal to keep those things from messing up the filter. So give the gift of not only drinkable water, but versatility (also it looks rad). Buy A Grayl Ti here.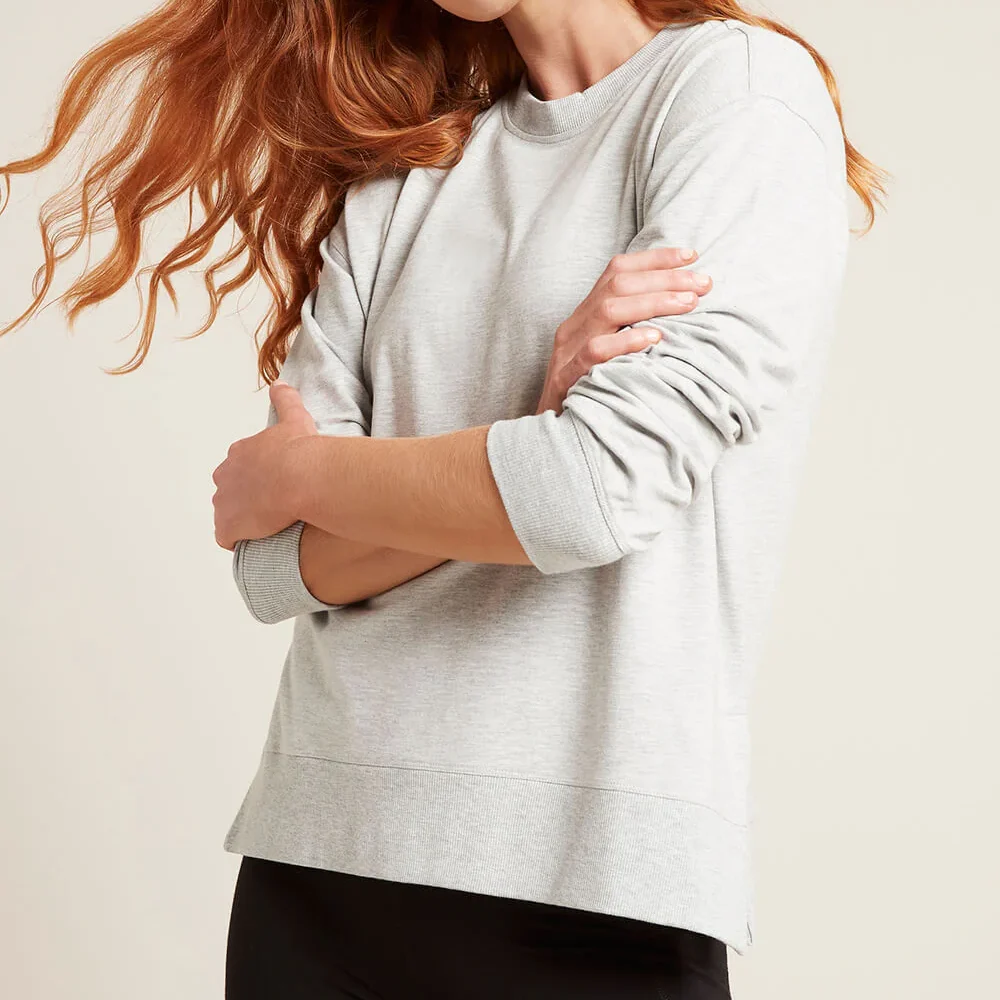 Boody Sweats
We know we're not the only ones who live in cozy joggers and sweatshirts all winter. And if your boo likes to be cozy and comfy in sustainably sweats as much as we do, you're gonna wanna hit up Boody for pants, shirts and sweaters they're not gonna wanna take off. Maybe ever. Our faves? The Weekend Jogger paired with a Weekend Crew sweatshirt or Hoodie. They're super stretchy, made of ultra soft bamboo and organic cotton, and they look good enough for a grocery run or gym sesh, too (if the recipient can manage to pull themselves off the couch, that is). Bonus: Boody is having a bundle sale through Valentine's Day so you can score a good deal on whole outfits (for them or for both of you). Order the perfect Boody sweats here.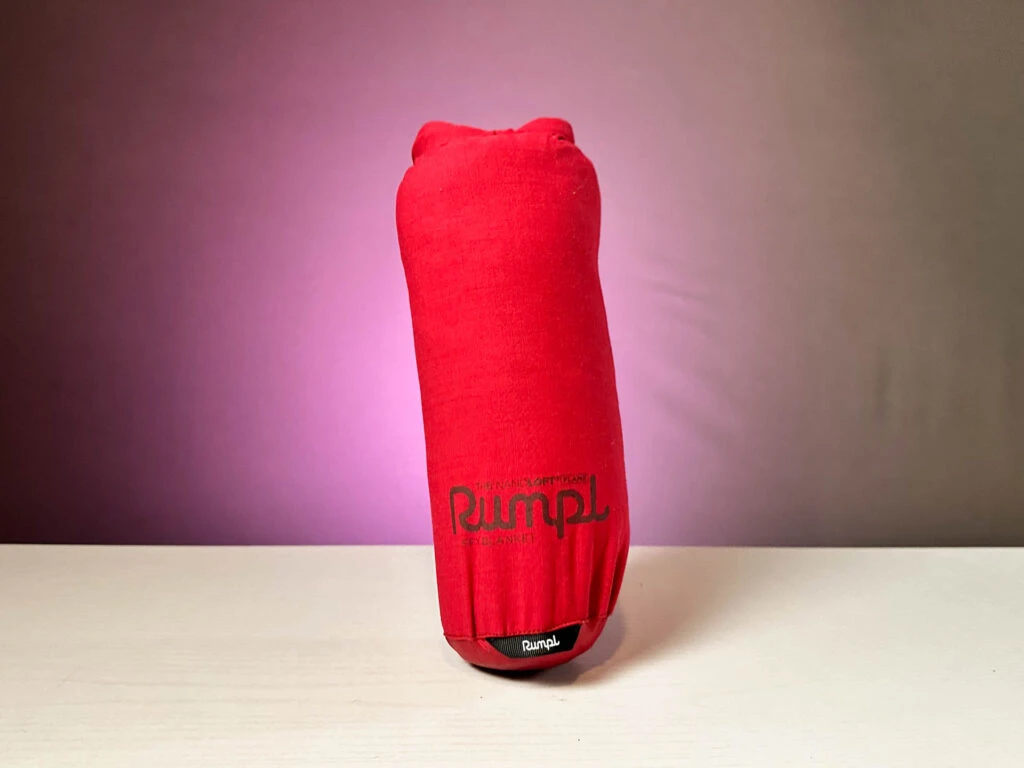 Rumpl NanoLoft Flame Fire Resistant Travel Blanket
Anybody who spends time around a campfire knows the damage a stray ember can cause when it lands on soft synthetics like puffy jackets and blankets. But we love to cozy up around the fire! If you do too (and wouldn't mind getting cozy around the fire with someone special), check out the packable fire resistant option from Rumpl. It's still made of recycled plastic bottles, but the fabric itself it's fire resistant. Don't worry, it's not because of potentially harmful fire retardant chemicals; The science lies in the weave and materials themselves. So you can get cuddly workout worrying about burning a bunch of holes in your camp blanket. Huzzah! Snag a Rumpl NanoLoft Flame here.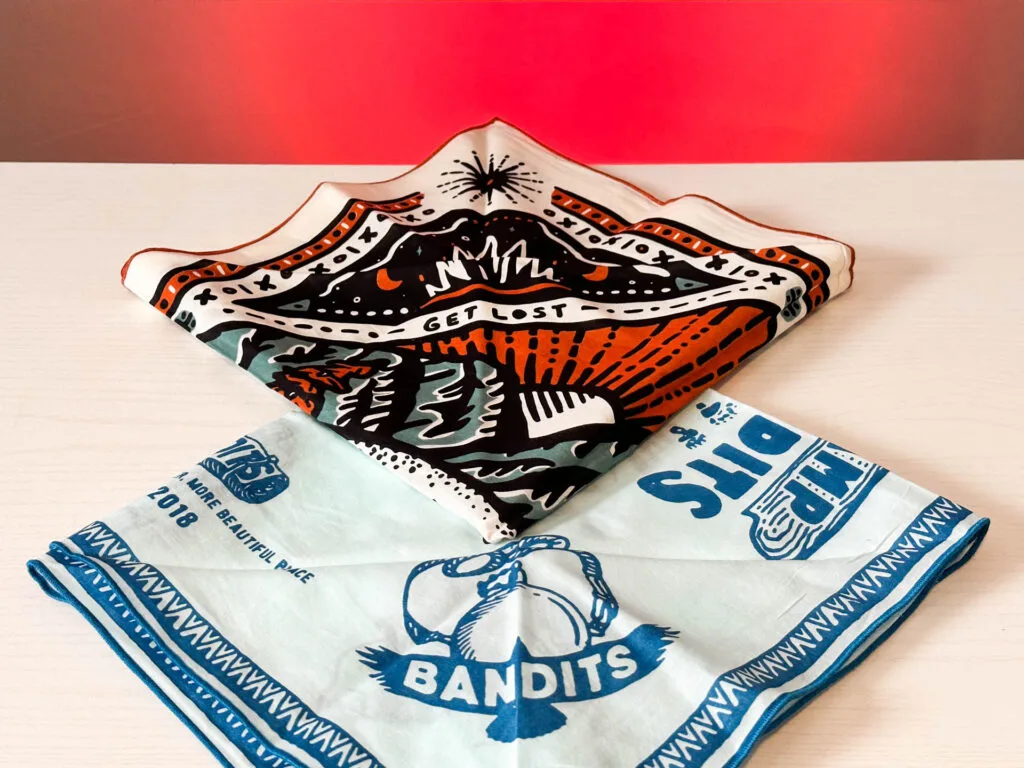 Bandits Bandana
we love a good banana when we play outside. We wear them around our necks in the summer to protect our epidermis from the sun, use them as a preliminary water filter to keep debris out of our bottles, as a handkerchief in the winter, a tiny picnic blanket for trails snacks, you name it. And we love Bandits Bananas in particular because not only do they make their products out of organic cotton, but they pay artists to create the unique designs! On top of that, the artists get to pick what non-profit a portion of proceeds from the sale of their design goes to. Yup, it's a bandanna that does good as well as looks good. And that's practically guaranteed to get you extra brownie points. Find the whole artistic line of Bandits Bandanas here.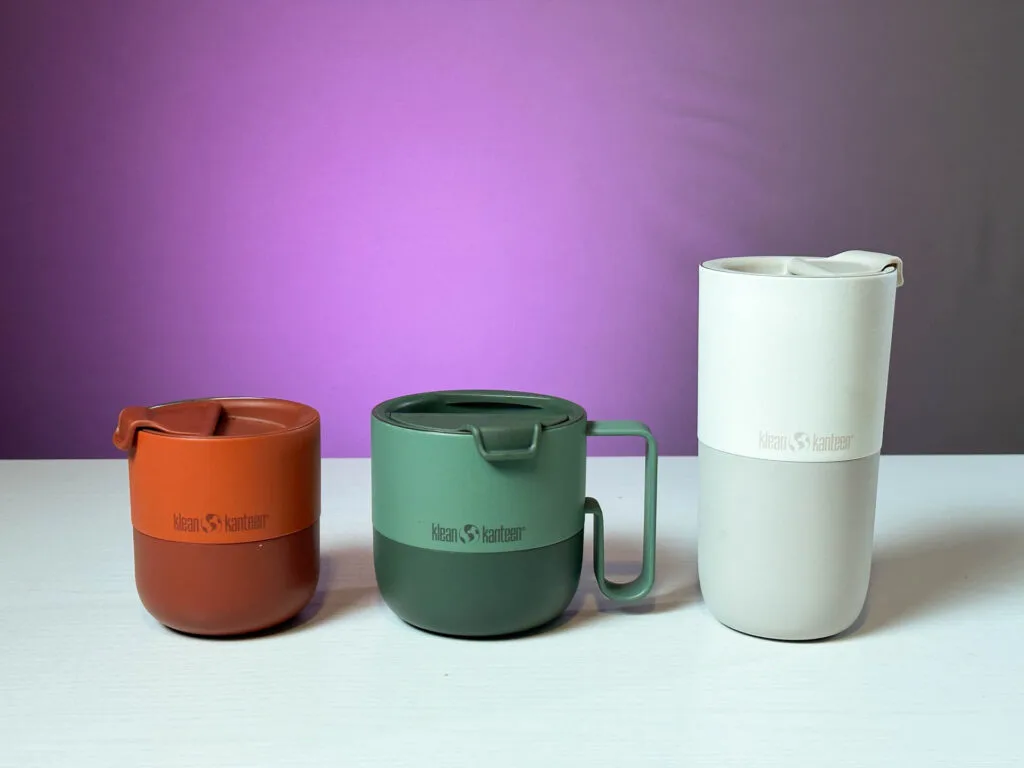 Klean Kanteen Rise
It's a cold day in hell when you spot us without a reusable water bottle and mug in tow when we're on the go. If your loved one is just as passionate about reducing single-use plastic products and is also hella stylish, the brand new Rise collection from Klean Kanteen is definitely going to be a winner. They come in a variety of sizes and earth tone-inspired colors, are spill resistant, look totally sleek, AND are made of 90% recycled stainless steel, which reduces each vessels' footprint significantly. Our faves are the 10oz tumbler and 16oz mug, but the whole Rise collection is stylish and functional. Buy a Rise mug or two here.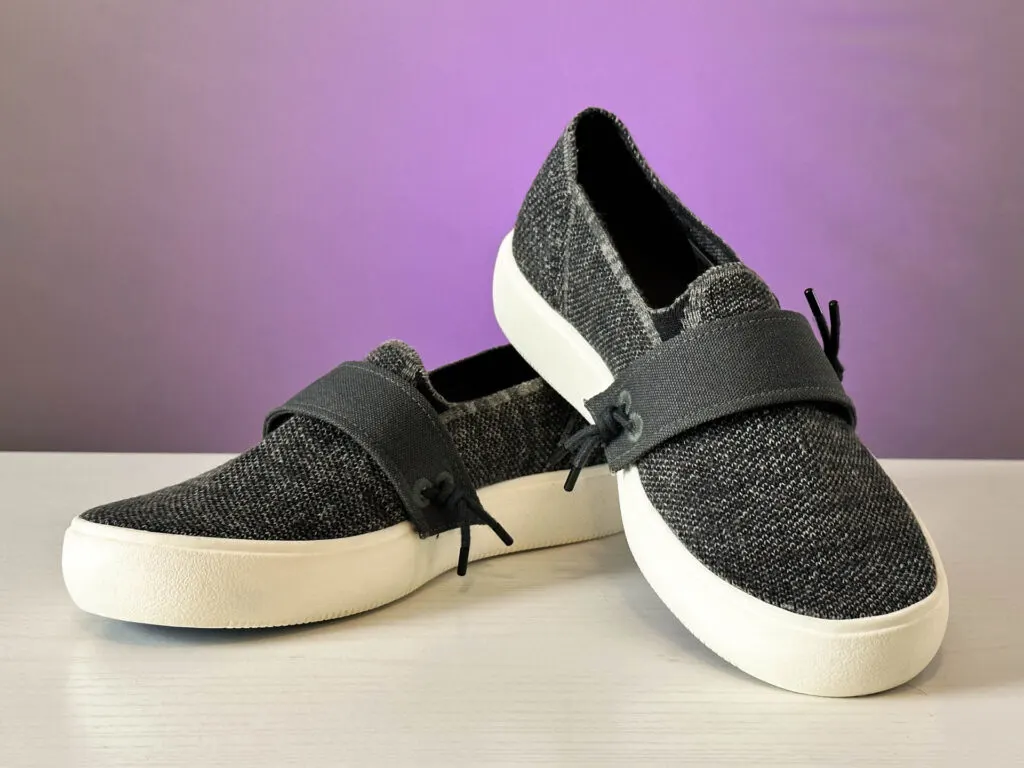 Blueview Sneakers
We love a comfy pair of biodegradable shoes here at Terradrift. Especially shoes we can just slip on and that look chill with just about anything (flannel, jeans, flannel, board shorts, flannel…). And these Blueview Pacific shoes certainly fit the bill. They come in a variety of neutral colors, can be worn two ways (with a "loafer" accessory strap or without), are available for men and women, and are entirely plant-based. Oh, and did we mention they're biodegradable so they'll completely break down in a landfill at the end of their life?! That's what we're talking about. Show your love's feet some love and order a pair of Blueview shoes here.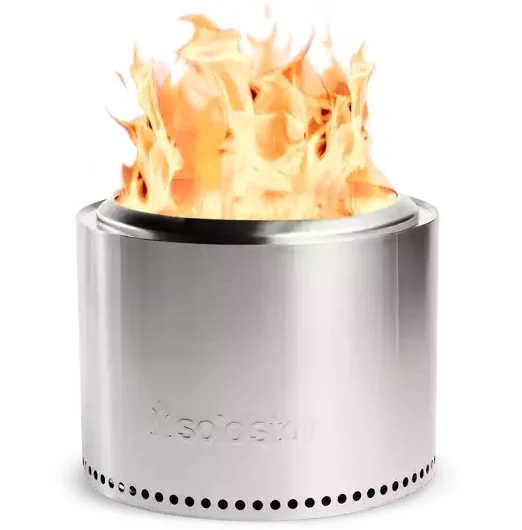 Solo Stove Bonfire
Have a backyard? Don't let all that space go underutilized! Put a fire pit in that bad boy! How do we know it makes a great gift? Uh, because every outdoor lover adores a good backyard blaze, that's how. And the Bonfire is the perfect sleek, stylish, functional addition to your outdoor living space. We know because we tested the Solo Stove Bonfire in our own backyard. Bonus: it has tons of accessories (pizza oven, anyone?) that you can add on that may compel you (and them) to stay all snuggly by the fire all night long. The best part? The Bonfire is practically smoke-free. Get a Solo Stove Bonfire here.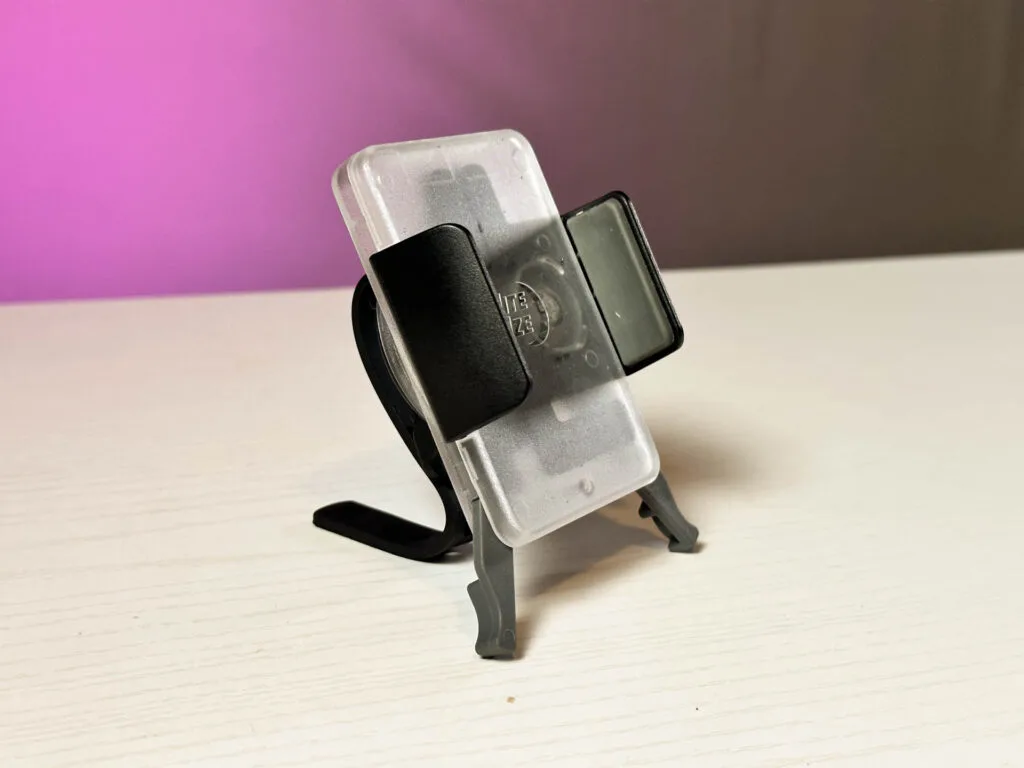 Nite Ize Squeeze Phone Clip
You don't have to spend the big bucks to gift someone you love a fantastically practical and functional gift that they'll adore and use often. Take the Nite Ize Squeeze phone mount, for example. There's a version for bike handlebars and backpack straps so they can securely mount their phone to their gear so it's easily accessible and always within reach. Obsessive digital map-checkers and photo takers will be instantly enamored. We know because that's us… Find the Nite Ize Squeeze for bikes here and backpacks here.
Valentine's Day Gifts: Bottom Line
Valentine's gifts FTW, am I right?! We think they're all pretty great. And we hope these Valentine gift ideas bring joy, love, and more time in the outdoors into your holiday. So gift well, gift responsibly, and then get out there and wander on!
•
This post contains affiliate links, which means when you buy something to show someone your love, you also share a little love with Terradrift. Win-win!
Alisha is a freelance writer and photographer based in Austin, TX. She loves her tiny house, vegan food and experiencing the community of travel in far away places. She's also pretty sure she's addicted to coffee. alishamcdarris.com