It's that time of year again! The time of year to start layering before we venture outdoors. Well, not so much here in Texas, but what lives in Texas doesn't necessarily stay in Texas all winter, and when we head outside in spite of the cold, it's important to layer up, and that starts with a good base layer. But not any base layer will do: as vegans (not that you have to be vegan to eschew wool products, as we showed in this post), we opt for fully synthetic outdoor clothing and gear, and that includes the layer closest to our skin. To help you locate the best base layers without wool, we've rounded up 5 synthetic base layers for your toasty warm pleasure.
Synthetic Base Layers for Women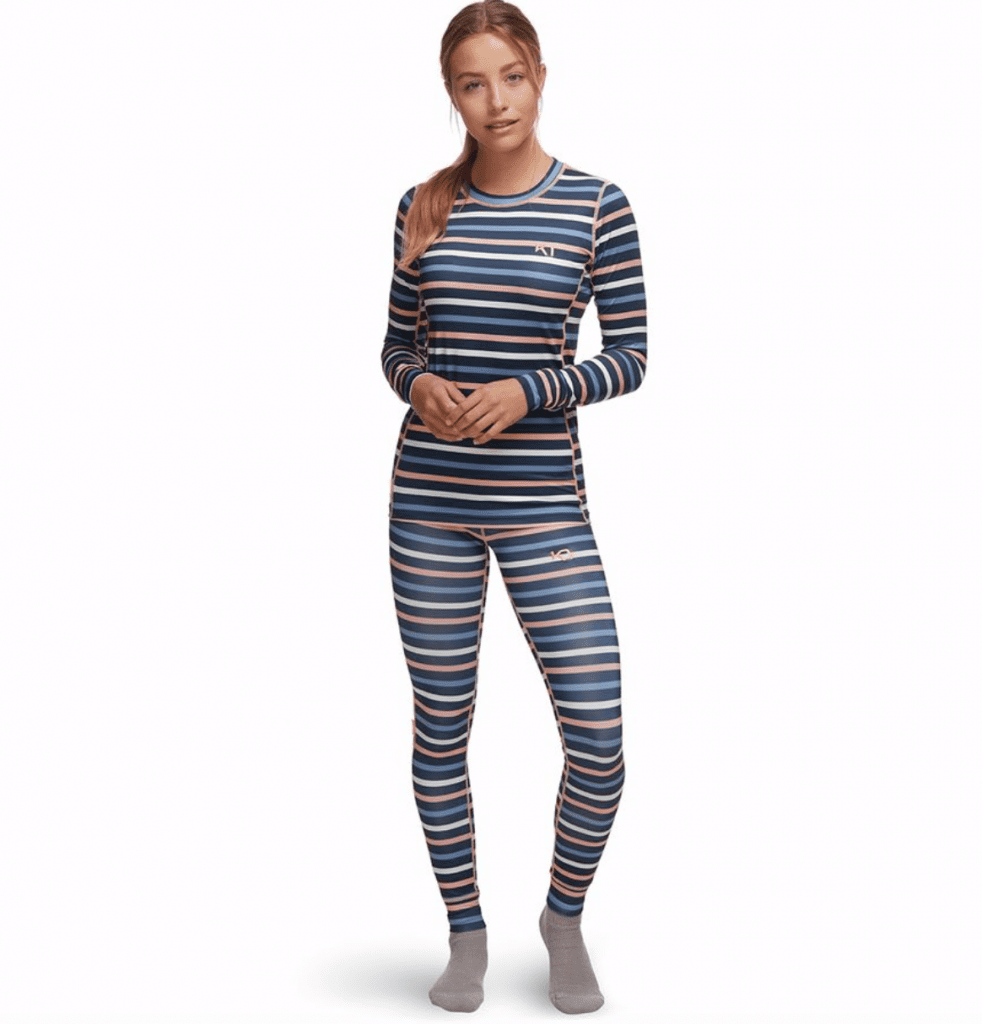 Kari Traa Sjolvsagt Baselayer Set
I love a good base layer set so I don't have to buy separates. Plus, this one comes in a slew of fun colors and patterns. It's mostly polyester and elastane, so it's super sleek and stretchy plus moisture-wicking. Find it here.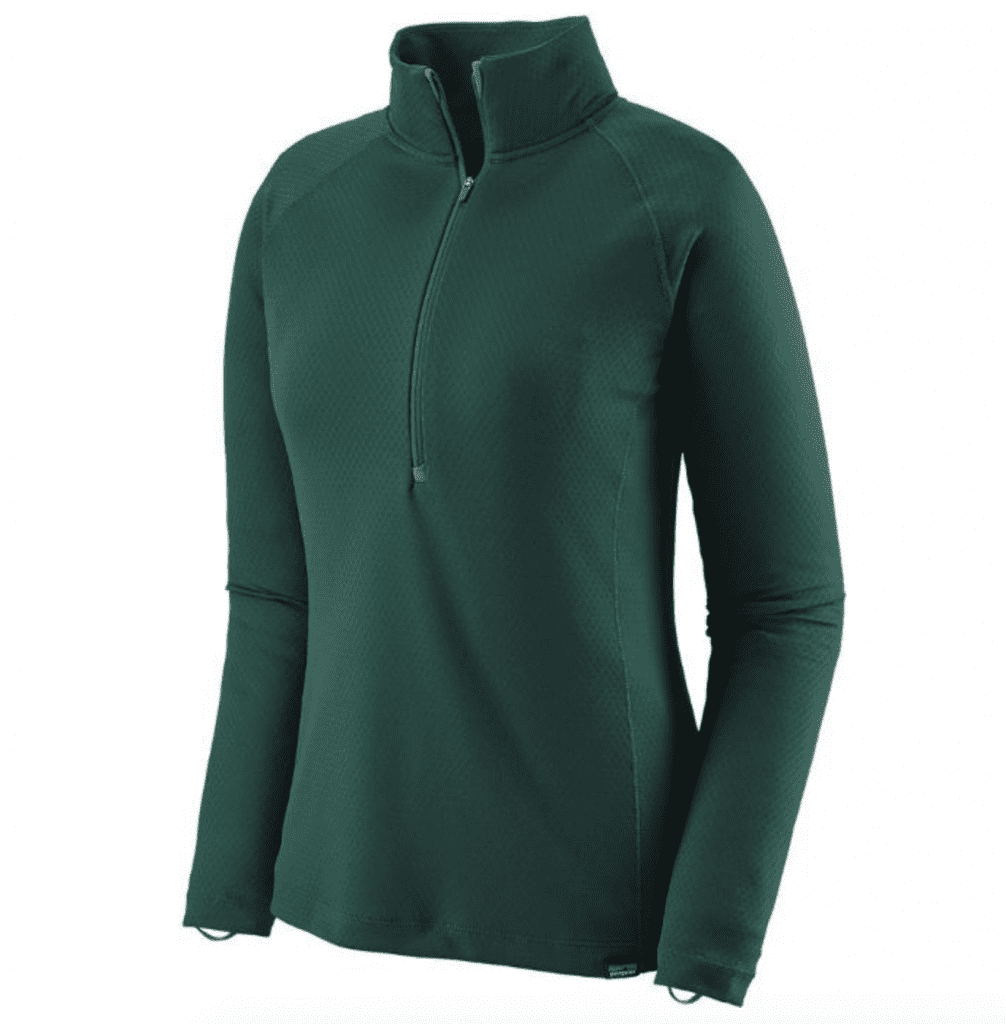 Patagonia Capilene Midweight Zip-Neck Base Layer Top and Bottoms
Don't want to wrestle that snug base layer over your head? Try a zip-up. This Polyester version will keep you warm and dry and look good doing it. and the bottoms are high-rise, which means they won't slip down as you move. Plus, they're made of recycled materials! Order the top here and the bottoms here.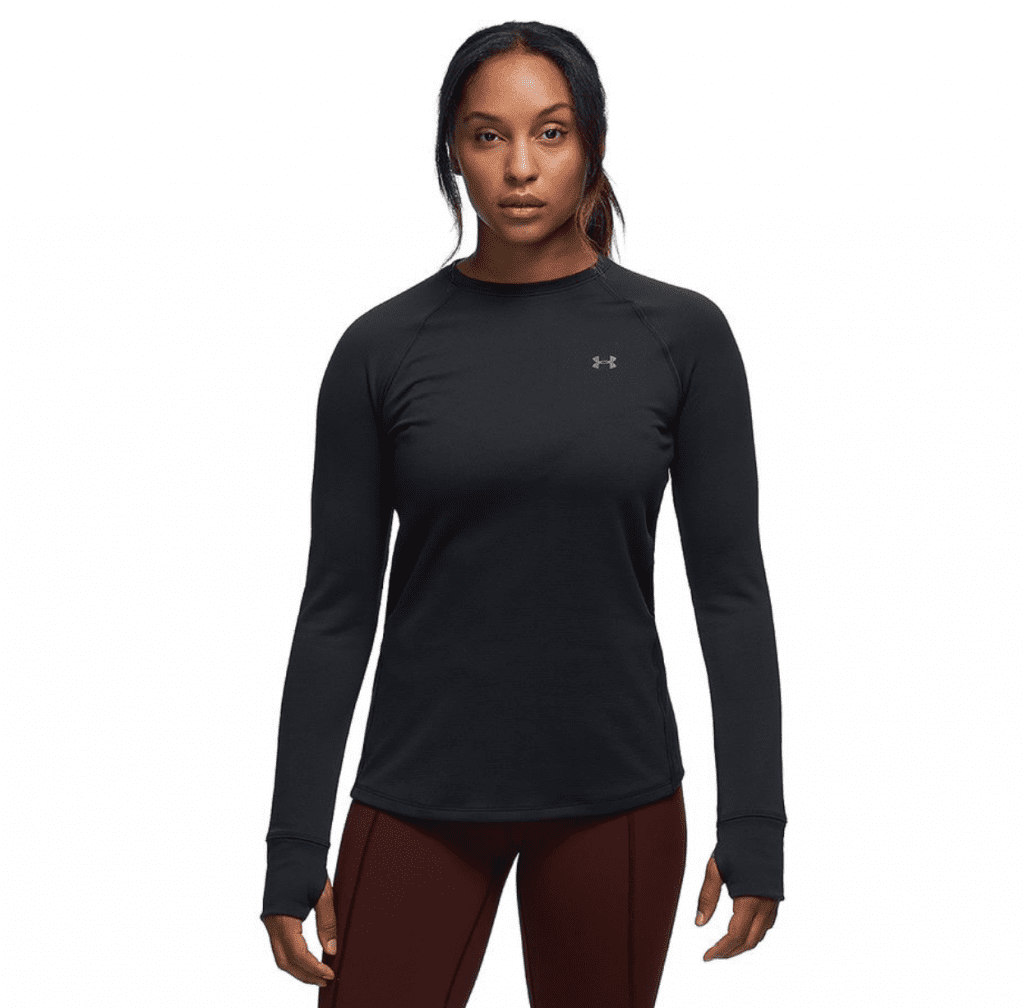 Under Armour Base 3.0 Crew and 3.0 Leggings
Also Polyester, these Under Armour base layers have been the brand of choice for athletes for years. The Base 3.0 Crew (thumbholes!!!) and 3.0 Leggings come in basic black (our fave) and will keep you toasty warm whether you're sledding or sleeping in the snow.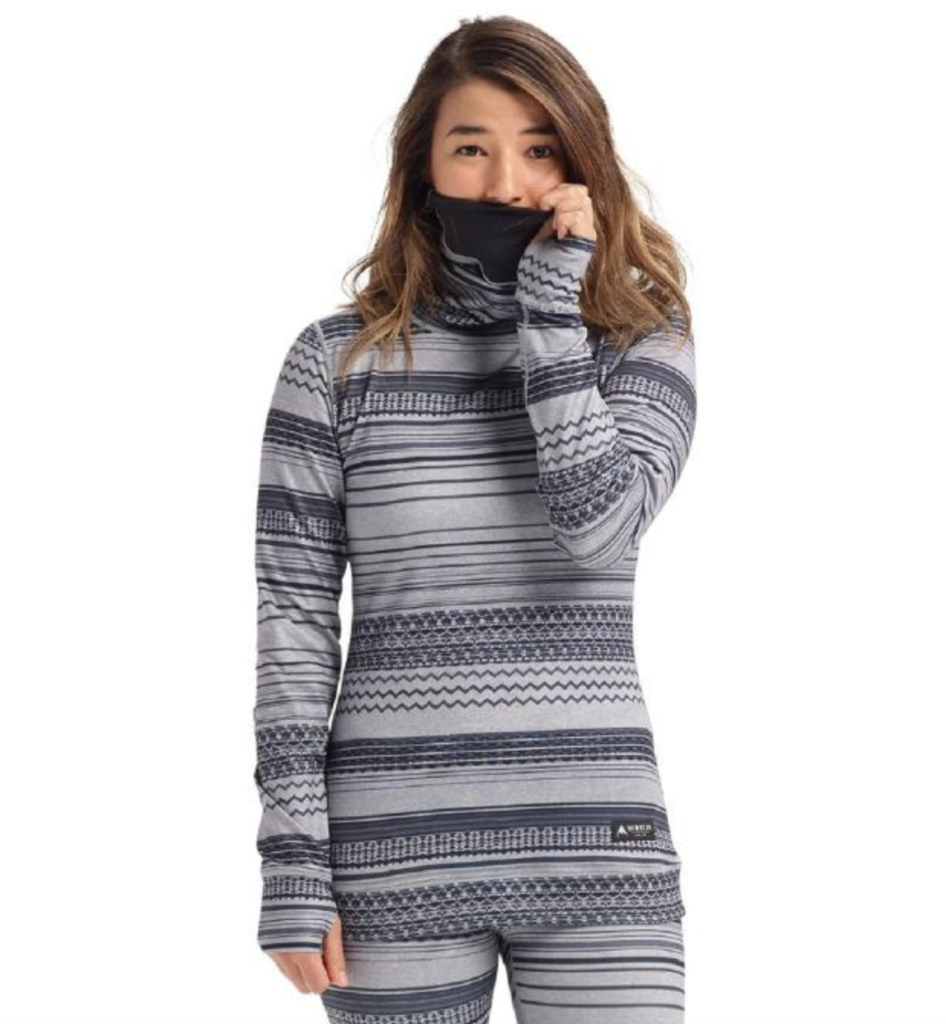 Burton Midweight bottoms and Long-Neck Base Layer
If you prefer a slightly looser base layer, try this Burton cowl-neck option on for size. Thumbholes keep the sleeves in place and that extra fabric around the neck doubles as a face warmer if you're on the slopes or, you know, just building a snowman in the backyard. And the top is nice and long so your tush is covered if you decide to waltz around the cabin in them aprés snow. Also: fun patterns! Order the top here and the bottoms here.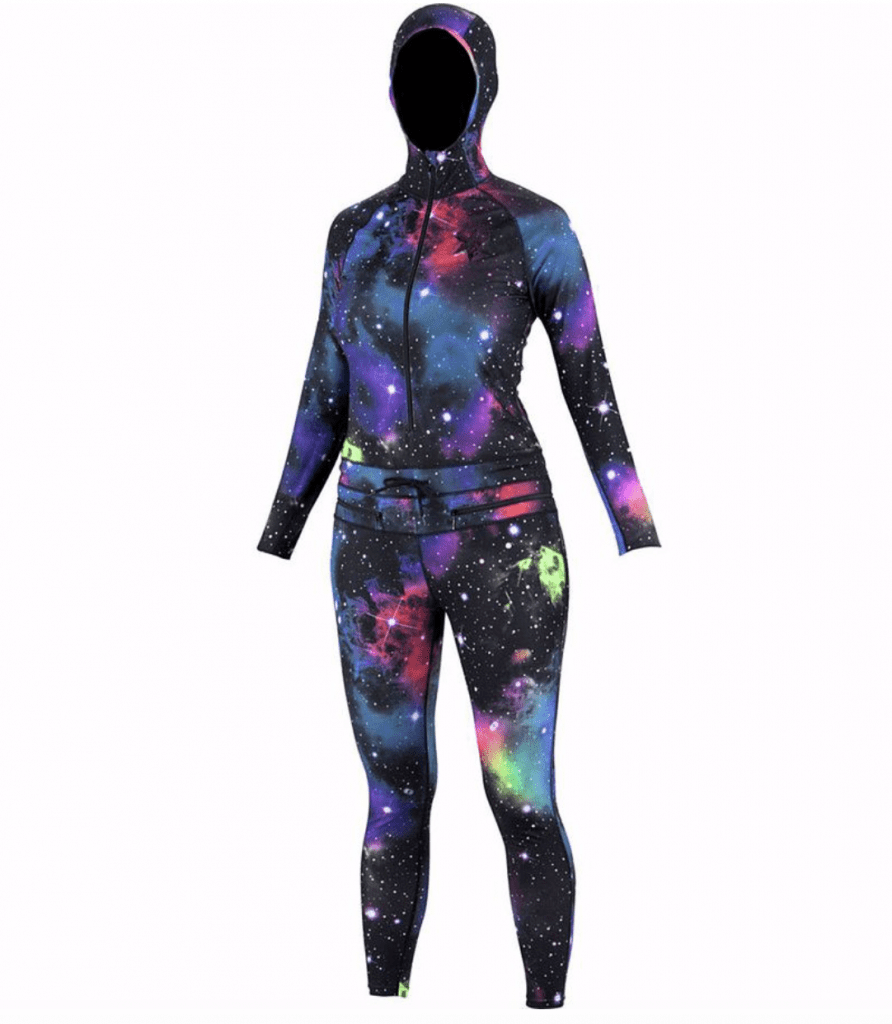 Airblaster Classic Ninja Suit
Not gonna lie, the fact that it's called a "Ninja Suit" had us sold right off the bat. But there are practical reasons we're listing this one-piece base layer. First, one piece means your top will never sneak up and your bottoms never creep down, and second, there's a zipper that goes 350º around the back of the waist to make using the toilet *actually* manageable. Plus there's a hood (with ponytail hole), thumbholes, and it comes in super fun prints. Order one here.
Synthetic Base Layers for Men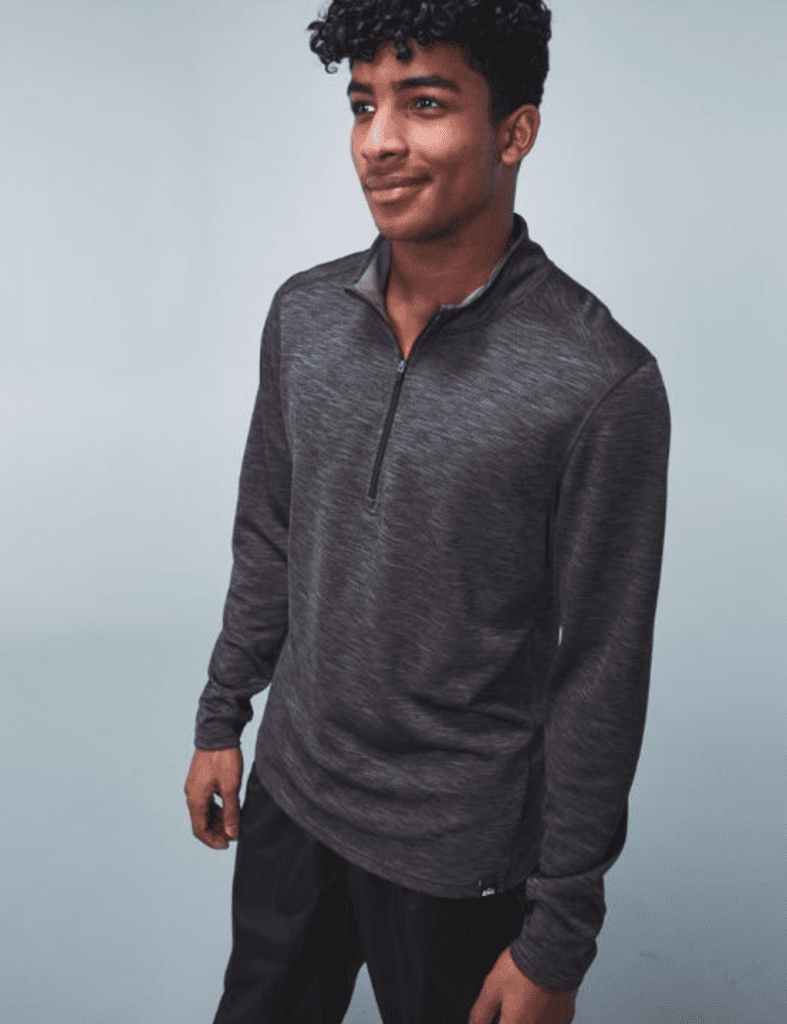 REI Co-op Midweight Base Layer Half-Zip Top and Bottoms
Opt for a 3/4 zip pullover if you want ease of use and high-neck coverage. The polyester will keep you toasty and dry, even when you sweat. Order the top here and the bottoms here.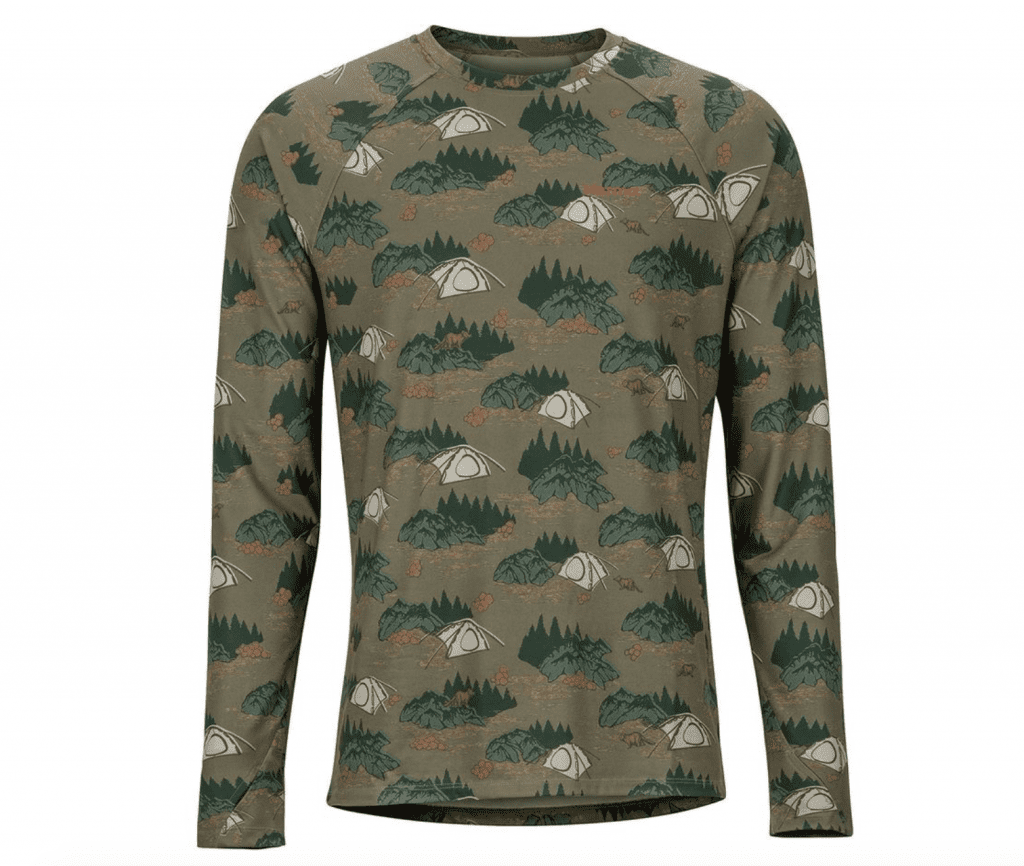 Marmot

Harrier Midweight Long-Sleeve Crew Top and Tights

For a classic crew and tights, look no further than this set. Personally, we love the matching tiny tent print, but you can opt for basic black if you prefer. It's a midweight layer that will keep you dry and your sweat wicked. As for the bottoms, unlike most skin-hugging base layers, these tights have a fly for easy access. Order the top here and the tights here.

Arc'teryx Stryka Hoodie
This hoodie looks good enough to wear as a base layer or on its own. And that chest zip-pocket and balaclava-style hood that also functions as a face mask make us want to "add to cart" like, now. And that color?! Yes, please (It also comes in black). Order one here.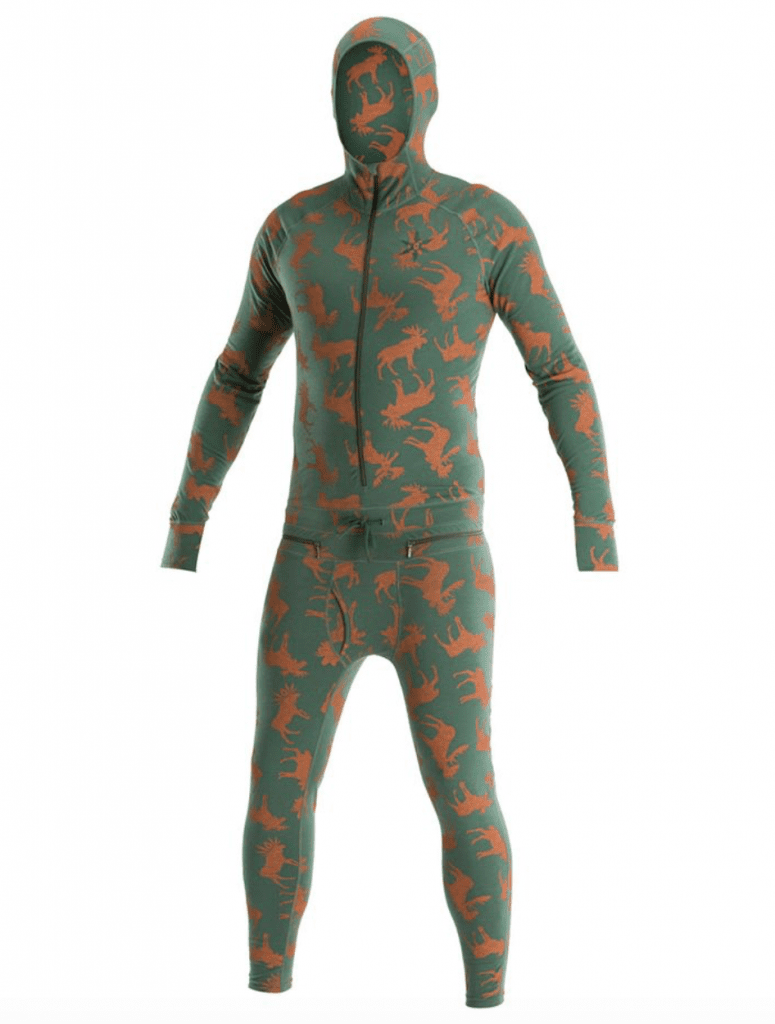 Airblaster Classic Ninja Suit
Because they couldn't let the ladies have all the fun, Airblaster offers a one-piece suit for the dudes, too. They come in equally fun (maybe more fun) patterns, but also basic black if you want to stick with the "ninja" theme. A hood and thumbholes are on this one, too, as is the 350º waist zip that goes around the back (a more modern version of those adorable butt-flap PJ's from your childhood), but in this version, there's also a front access pocket. You know what for. Find it here.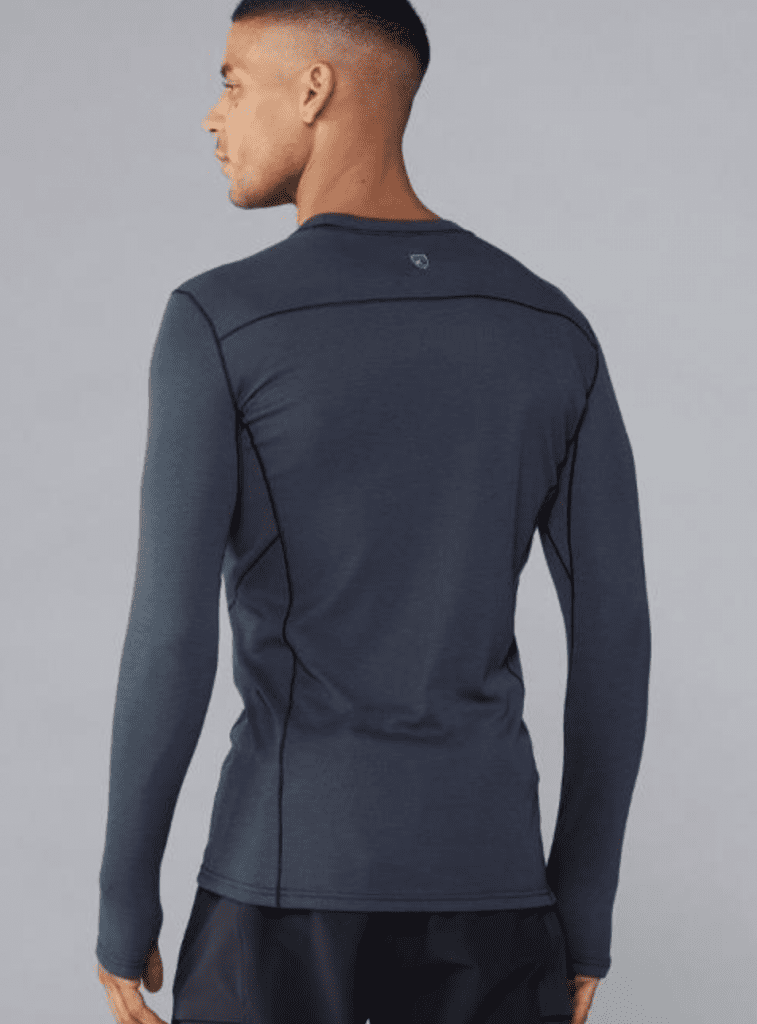 KUHL Akkomplice Base Layer Bottoms and Top
KUHL knows the outdoors. So you can trust their base layers. This top and bottom are designed with seams that won't chafe and ribbed fabric for extra breathability. Plus: thumbholes! Get the top here and the bottoms here.
Don't let the winter weather keep you indoors this season. Throw on that base layer and get moving! Wander on!
Need socks, too? Take a look at some wool-free synthetic socks in this post.
*This post contains affiliate links, which means we may receive a small commission if you make a purchase, which we'll put to good use on vegan hot cocoa or some such.
Alisha is a freelance writer and photographer based in Austin, TX. She loves her tiny house, vegan food and experiencing the community of travel in far away places. She's also pretty sure she's addicted to coffee. alishamcdarris.com