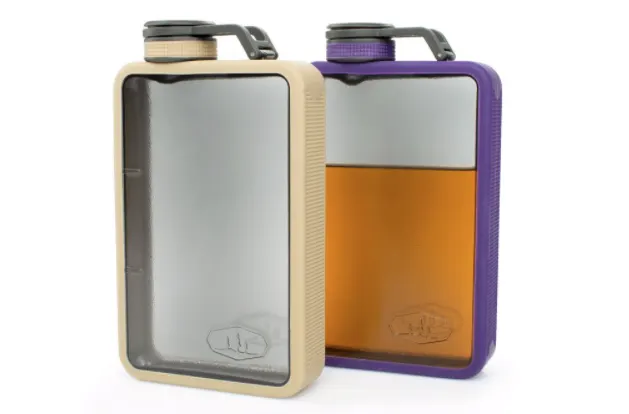 We've noticed in the last year or two that despite the weight, people seem to like to cart their favorite alcoholic beverage into the backcountry (and certainly to the car camping site). So we figured, you know what? Let's round up some of the stuff that makes backcountry drinking a bit more enjoyable. Fortunately, several outdoor brands make it super easy. So here's our guide to backcountry spirits and sips when all you really want to do is go camping with alcohol.
Also, check out our most recent post and video about making camp cocktails here!
Backcountry Spirits and Sips – Camping with Alcohol

For a classic looking flask that doesn't pretend to be anything it's not, look no further than this flask from Yeti Cycles. Simple stainless is durable and boasts that hiking and camping aren't the only outdoor activities you enjoy (we know you love singletrack, too). It holds 7oz so you can enjoy any kind of camping with alcohol.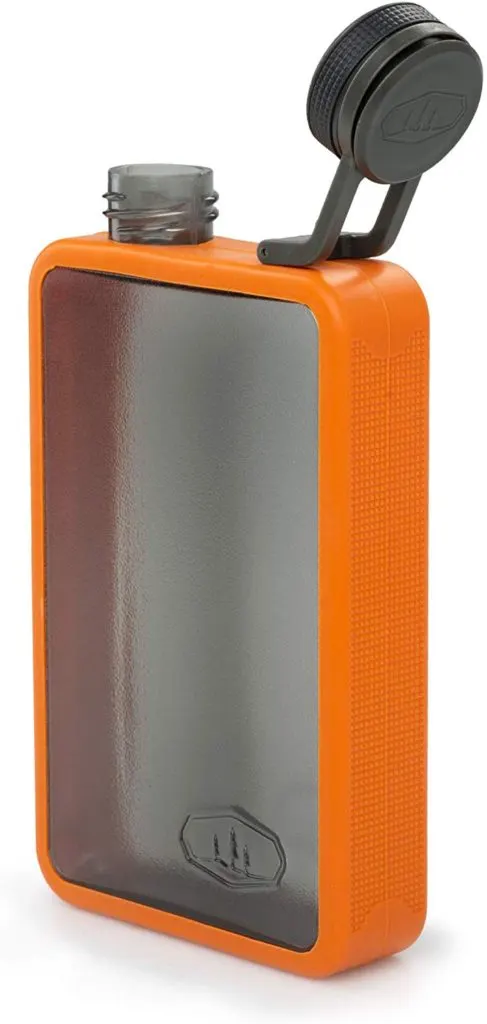 Lightweight, inexpensive, and tough enough for all sorts of outdoor adventure, these Boulder flasks (6 oz and 10 oz) are just the things to contain your backcountry spirits and sips. Plus, you can feel all cool when you pull it out of your pack and take a swig, just like the mountain man or woman you are.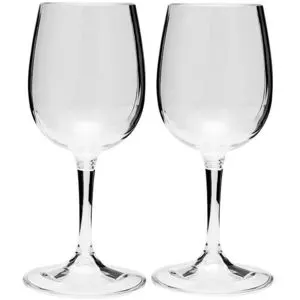 Sure, you can bring stemless wine glasses to maximize space, but what fun is that? Sometimes you just want the full wine glass experience, stem and all. In that case, pick up a pair of these nesting wine glasses. The stems and bases detach and can be stored in the bowl of the drinkware when not in use.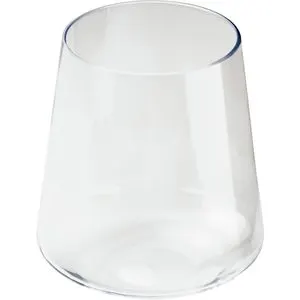 The simplest of pleasures often bring the most joy. And what could be simpler than a classic stemless wine glass from GSI? It won't break and shatter on you when camping with alcohol and brings a touch of elegance to the whole backcountry booze experience.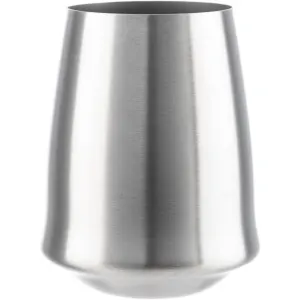 Don't like drinking out of plastic vessels? No problem. Pick yourself up a Glacier stemless wine glass or two from GSI and keep it classy while enjoying your backcountry spirits and sips.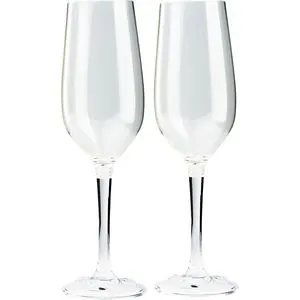 They take up very little room and weigh just as much: they're nesting champagne flutes. Perfect for a fireside celebration or if you want to feel extra fancy in the wilderness. Pour yourself some bubbly!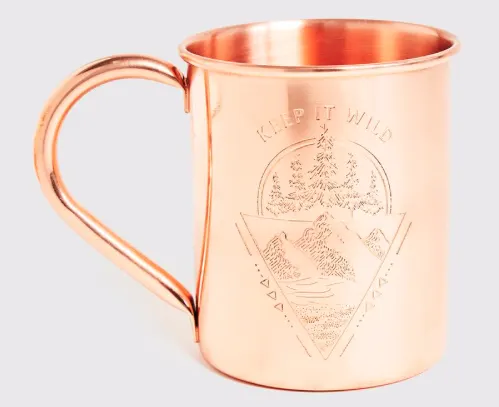 It should be a crime to drink a Moscow mule from anything other than a copper mug. Fortunately, sustainable brand United by Blue (which we mentioned in this article) has designed a super dope Keep It Wild copper mug so you can drink in style when you're camping with alcohol.

Nobody's gonna take a wine bottle into the backcountry, are they? Well, I'm sure somebody has done it, but there's really no need. Ditch the heavy bottle, especially if you'll be drinking near water where you should never bring glass, and pour the contents into this soft-sided wine carafe from GSI.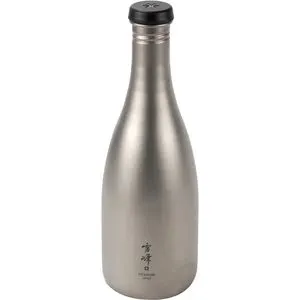 We'll assume that if you're going to be bringing sake out into the woods or wilderness with you, you can afford to shell out the dough for this high-quality and uber light sake carafe from Snow Peak. If I see you toting this into the backcountry, though, be warned that I will definitely be inviting myself over for a nightcap.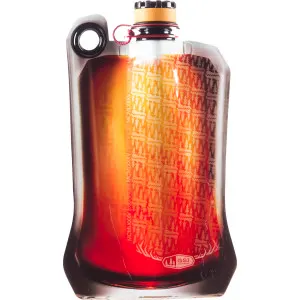 Want your flask to take up as little room and weight in your pack or cooler as possible? Then the GSI Highland Fifth Flask is your man. It's soft-sided, which means it can conform to fit into odd spaces and when it's empty, takes up almost no space at all.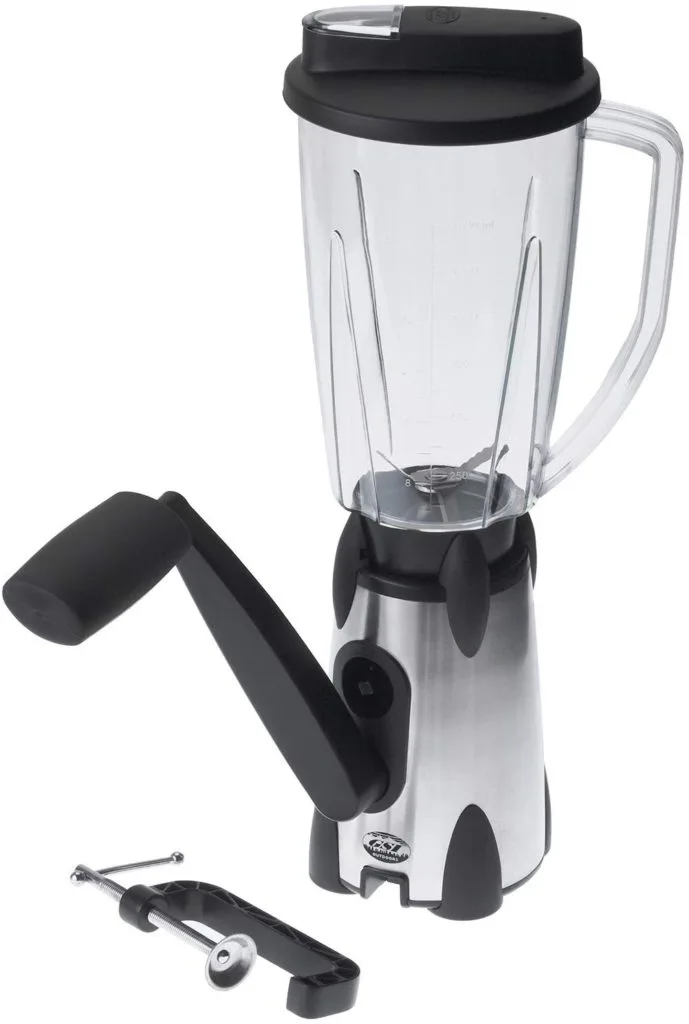 Yes, you can take a blender with you into the great outdoors; no outlets required. The Vortex Blender from GSI works via a hand-crank so you can blend up a fresh frozen bevy even if you don't have an outlet and extension cord.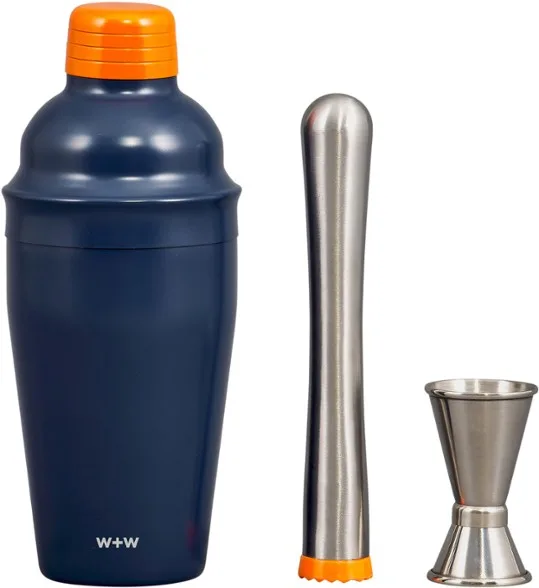 Can't live without an expertly made cocktail with the freshest ingredients? Look no further than this travel cocktail kit from Wild + Wolf. It comes with everything you need to mix up the perfect fire-side cocktail. Might be a bit heavy for backpacking, but it's perfect for car camping with alcohol!

From BarCountry, these portable cocktail mixes come in four flavors: Margarita, Bloody Mary, Moscow Mule, and Old Fashioned. So if you prefer not to drink your gin or whiskey straight, but also don't want to cart fresh limes and celery around, these Pocket Cocktails are the way to go.
That enough to wet your whistle? For crying out loud, we hope so! The next time you pack up your tent and sleeping bag for a night under the stars, don't forget the backcountry spirits and sips packed tidily away in a new flask or carafe so you can enjoy camping with alcohol by your side and in your (shatter resistant) glass. Wander on (and happy drinking).
Alisha is a freelance writer and photographer based in Austin, TX. She loves her tiny house, vegan food and experiencing the community of travel in far away places. She's also pretty sure she's addicted to coffee. alishamcdarris.com