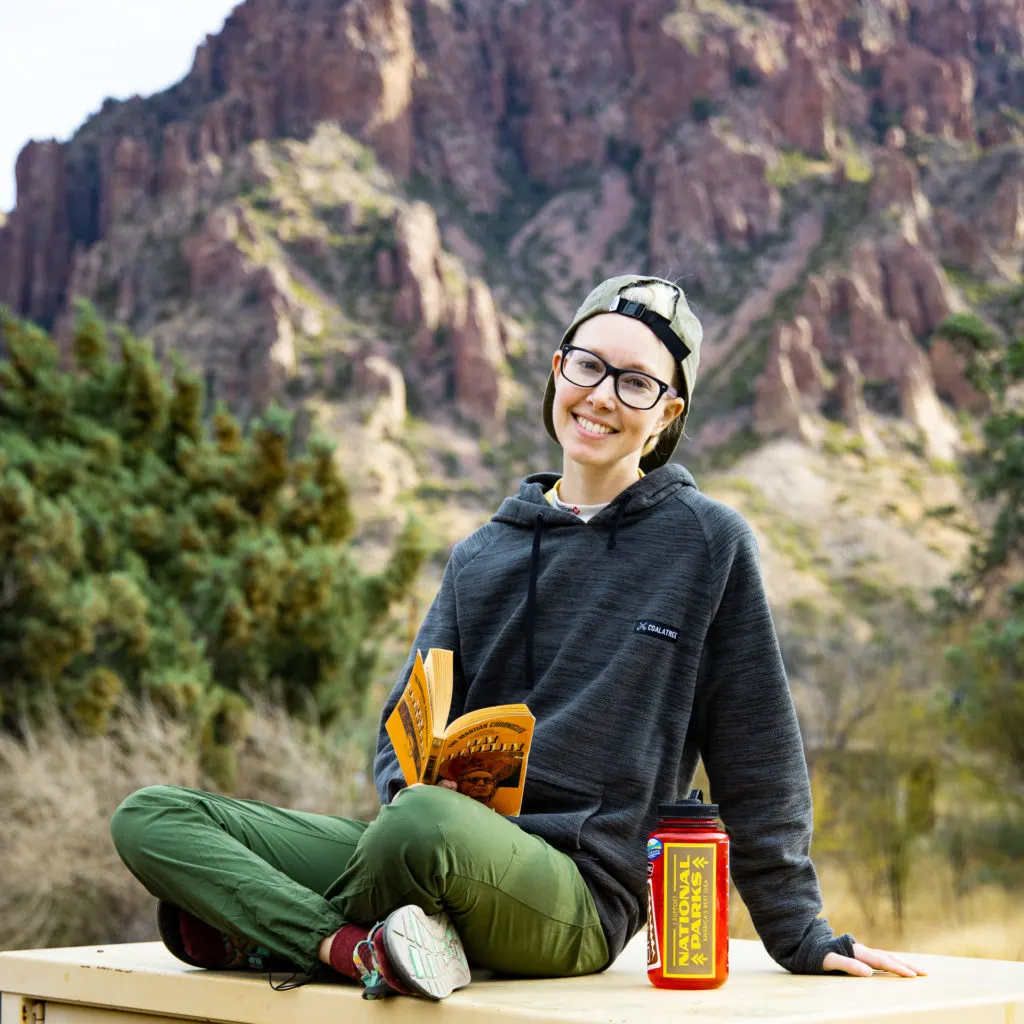 You know us. We love sustainable products and gear. And we're always looking for the best innovative new brands and clothing to support (and to support our own excursions into the outdoors). During that search, we found sustainable brand Coalatree Eco-Minded Goods. Their passion for the environment is right there in their name! So we reached out to ask some questions and learn more about the brand for our Sustainability Spotlight section. Wanna know what this eco-minded company is all about? Check it.

Sustainability Spotlight: Coalatree Eco-Minded Goods
What is Coalatree's mission and how do your products achieve that mission?
Coalatree's mission is to build versatile apparel and accessories made out of recycled/sustainable materials that can be used anywhere from the mountains to the city. We focus on creating fashionable products that have the same technical performance characteristics as those found in garments specifically made for outdoor and/or adventure use. Our products achieve this mission by being some of the most versatile and sustainable pieces on the market today.
So tell us about some of those products. What makes them so special?
An example of this can be found in our Evolution line, made out of recycled coffee grounds and plastic bottles. The Evolution Hoodie has a lot of unique performance characteristics that allow it to perform as a technical piece and is made in a way that causes no unnecessary harm to the planet. If you are interested in learning the differences in functionality that this piece is capable of providing in comparison to a traditional cotton hoodie, for example, check out the graphic below.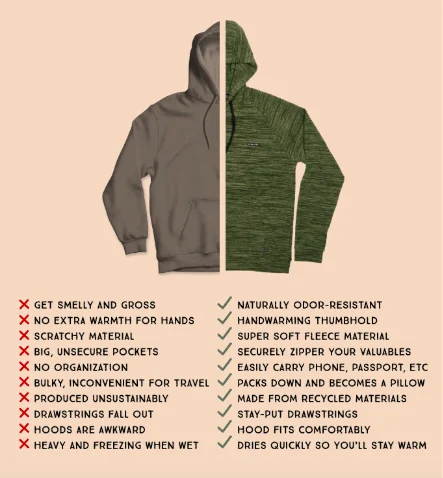 Another staple product in our line that highlights the achievement of our mission is our best selling Trailhead Pants. They were voted the best hiking pants in the world by Outside magazine, are made out of recycled nylon and polyester, and are fashionable enough to be worn to work while still incorporating key performance characteristics that you'd find in a hiking specific pant.
How are Coalatree products better for the environment (for example, how are the materials you use different) and better for people trying to get outside more?
By incorporating natural inputs and/or recycled components into the garments, we've actually found a way to incorporate technical functionality into each of the pieces without having to use chemicals that are typically present in the production process to achieve said functionality. The products Coalatree makes are better for the environment due to the fact that the inputs used would end up in a landfill if they were not re-purposed into the clothing that we make. A good example of this can be found within a product that we just launched on Kickstarter earlier this week, the Switchback Travel Shirt. Not only is a Switchback shirt made using recycled coffee grounds and plastic bottles that are taken out of the waste stream, but they're re-purposed into something useful, functional and stylish. During the production process, a waterless dye process is also used. To give you an idea of how big of an impact the waterless dye process has, for every 1000 switchback shirts made, we will save almost 9500 gallons of water compared to if we were to use traditional methods! Thanks to a waterless die process, and the incorporation of recycled coffee grounds and plastic bottles, we will prevent useful inputs form ending up in landfills and decrease the amount of resources that are used in production.
Honestly, though, I really just want to talk about coffee grounds. How does putting old coffee grounds into clothing work?
I would encourage you to check out this video that briefly describes this process:
Dope. But it's not all about the city to mountain lifestyle with Coalatree, right? Tell us about your give-back initiatives.
Since the inception of Coalatree, a core focus of the brand has been to have meaningful giveback initiatives that we support to help leave them better than we found them. One of our slogans is the bigger we get the better we get at giving back. Luckily, within the Salt Lake City area, there are a ton of non-profits doing really impactful work in spaces that we are keen to support Some organizations that we have partnerships with are Cottonwood Canyons Foundation, Adopt a Native Elder Foundation and save Save our Canyons, to name a few. More information about Coalatree's giveback initiatives and who we work with can be found here.
As an outdoor brand, do you think there's a certain responsibility that outdoor-related companies have to protect the natural spaces we all love?
Absolutely. One of our slogans is #Greettheoutdoors and it is also a motto that a lot of other brands within our industry follow and encourage their consumers to do. Companies that make products that cater to consumers that enjoy going outside or products that can be used outside that do not strive to protect the places that their customers love to enjoy most are in my eyes a bit hypocritical. Incorporating sustainable inputs, engaging in giveback initiatives, and striving to keep supply chains as eco-friendly as possible is a responsibility that I believe all brands within the outdoor industry should acknowledge and strive to improve on/contribute to continuously.
As consumers, when we go shopping for outdoor clothing and gear, how can we make more responsible purchases?
Support brands that are doing their best to make a positive difference in the environment. Look into specific information on products — What are they made out of, how are they made, etc. Know that your dollars as a consumer are what keep brands going. Supporting brands that are directly tied to sustainability efforts will allow brands that have values you resonate with to continue doing proactive work that leaves our earth (and playground) better for all of us.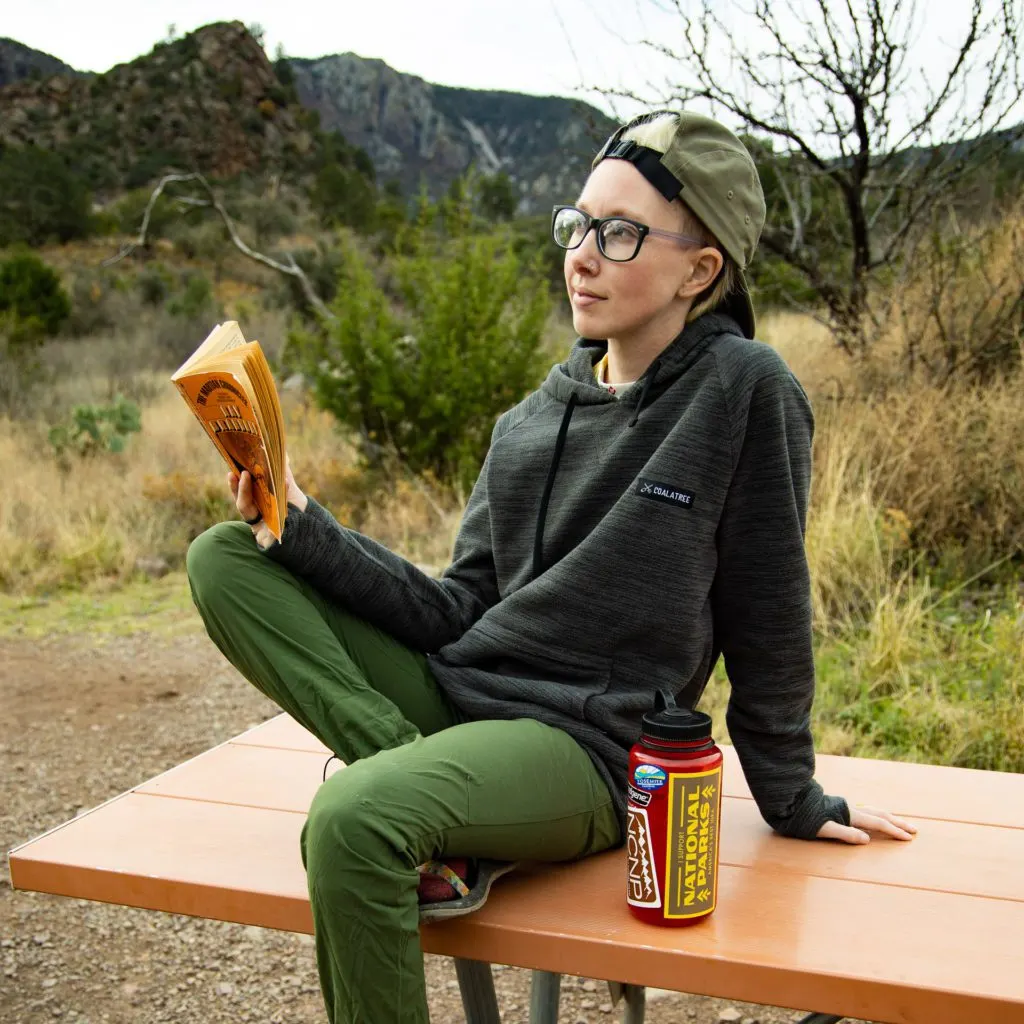 That about sums it up! Personally, I love my Evolution Hoodie from Coalatree (so much I might also have to score the matching joggers coming out this fall…). And, true to the description, after a week of wearing it at least part of every day (or night) while camping and backpacking, it doesn't even kind of stink (wish I could say the same for my other layers…). Plus it's super soft and even water repellent, packs into its own pocket, and has thumbholes. Thumbholes! Hoodies without thumbholes should be outlawed. My opinion. Check out the whole sustainable line from Coalatree Eco-Minded Goods and gear up with stuff that doesn't hate on the planet we love to explore so much. Wander on!
*This post contains affiliate links, which means if you make a purchase, you not only help support a sustainable business, but us, too. And we're, like, totally sustainable! We have a composting toilet and everything!
Alisha is a freelance writer and photographer based in Austin, TX. She loves her tiny house, vegan food and experiencing the community of travel in far away places. She's also pretty sure she's addicted to coffee. alishamcdarris.com