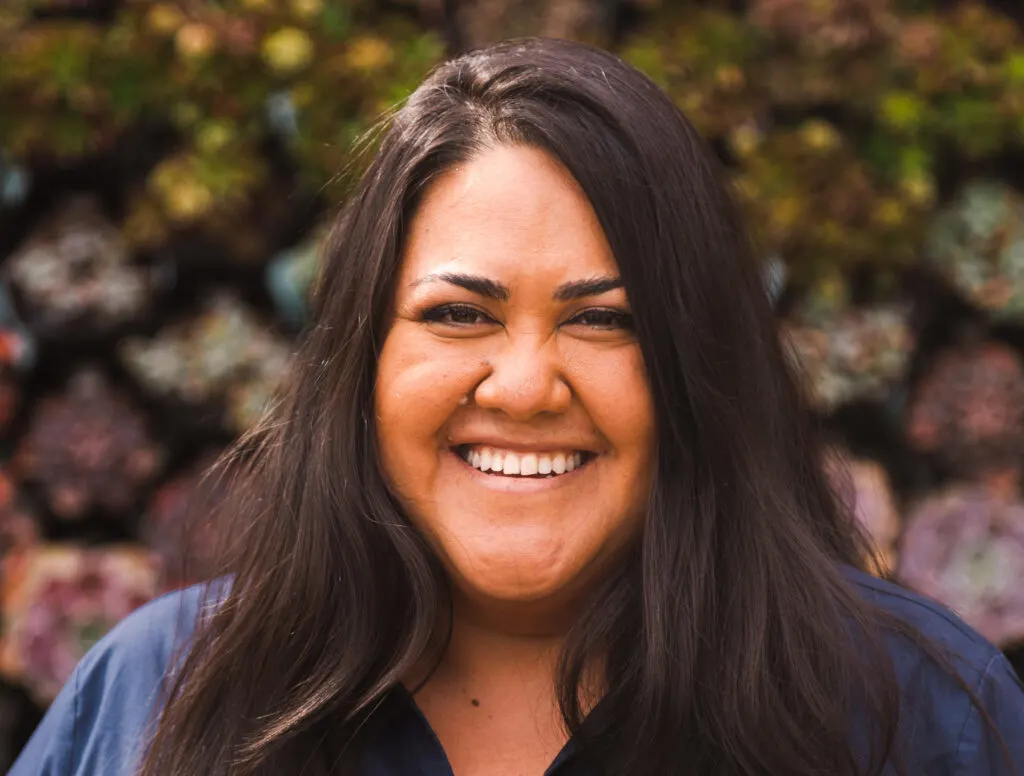 When it comes to the outdoors, unequal access and the lack of inclusivity has long been a problem that needs rectified. So we recently connected with Breanne Acio, CEO and co-founder of Sēkr, to chat about inclusivity and preservation in the outdoors, including Leave No Trace, canceling campsite reservations, and finding dispersed campsites, and what on earth they have have to do with inclusivity and sustainability.
Balancing Preservation and Inclusivity Outdoors: A Q&A with Sēkr CEO Breanne Acio
Terradrift: What is Sēkr? And what prompted you to found it?
Breanne: Sēkr is a crowdsourced mobile platform for every type of outdoor traveler, from the full-time digital nomad living on the road to the occasional camper. The platform makes the entire outdoor travel planning process easier and safer by connecting travelers to the campsites, resources, and outdoor communities they seek. One of the biggest drivers behind Sēkr was to make the outdoors more accessible and inclusive to everyone and to empower people to seek out what makes them happy. We are building Sēkr to become the "Expedia" of outdoor travel.
People of color are far less likely to engage in nature-based outdoor recreation activities for a number of reasons including socioeconomic status, cultural differences, and racial discrimination. How is Sēkr at the forefront of promoting diversity, accessibility, and inclusion in outdoor spaces?
As a woman, minority, and queer-led startup, Sēkr strives to increase diversity and inclusion in an industry that is dominated primarily by white men. The social and political systems that founded outdoor recreation spaces have made them historically inaccessible to many communities, especially BIPOC. When I first started getting into van life, I hosted events at Fiesta Island in San Diego. And those events were always really diverse because I was sharing them as a queer woman of color. However, I noticed the opposite when I started going to industry events. Sēkr originated from that. When you have diverse leadership and representation, you invite a diverse audience. So from the very beginning, we've been conscious and intentional about representation in our team, in our messaging, and in everything that we do. Sēkr is our way of chipping away at these systemic barriers and making outdoor travel widely accessible to all types of people.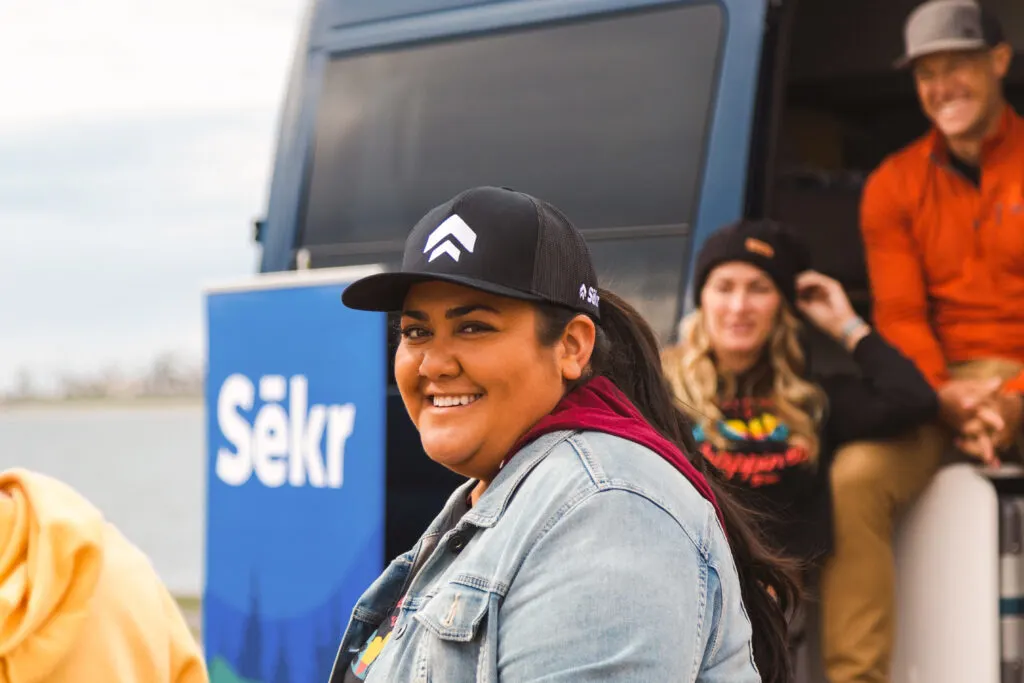 What are some practical ways you're using Sēkr to make the outdoors more accessible for marginalized and historically underrepresented communities in the outdoors?
A regular person typically does not have the financial or professional privilege of planning for their trip in advance. National park camping reservations are often sold out six months in advance, so just from a logistics perspective finding a campground is almost impossible. Sēkr is a tool that travelers can use to find last-minute campsites. 85% of our members plan their trips within two days of travel, and in July 2022, 14,000 camping nights were planned using our app. Privileged communities and government agencies have directly and indirectly been gatekeepers to the information needed to access remote and lesser-known outdoor recreation spaces. Sēkr's community of members have built the most robust database of dispersed campsites in the nation, not only connecting people with destinations they don't have to plan six months in advance for, but also providing crucial safely information, like road conditions, cell service, fire danger, photos, and more.
With more visitation—from folks from all walks of life—comes more cumulative impact, too. So how are you—and how should we all—balance inclusivity while still protecting the outdoor spaces we love?
It's true that technology has changed how we travel, and it can have unintended consequences on the places we visit. In my opinion, geotagging is both the problem and the solution. It's an interesting paradox. Immersing yourself in nature is the best way for anyone to build a connection to the outdoors, and this connection is where land stewardship begins. On the other hand, irresponsible land use and heavy traffic in sensitive areas lead to the degradation of these spaces. Geotagging, in general, can either create more destruction or more stewardship, depending on how it's done. So how can we better use technology and social media to inspire land stewardship? Incorporate education into every aspect of geotagging. Sēkr encourages everyone to protect and responsibly recreate in outdoor spaces every time they're on our app. This all ties back to our goal of making outdoor spaces more accessible because we want to preserve these spaces for future generations as well. Spreading knowledge of our individual and collective impact and ways to minimize it is our key to sustainable geotagging.
You believe that technology, including apps like Sēkr, can help with that, right? How so?
The Journal of Parks and Recreation Administration released research that found national park online reservation systems may exclude lower-income and non-white campers. We strongly believe technology, especially when it comes to knowledge sharing, can uphold the delicate balance between promoting diverse access while still protecting the outdoors for future generations. The biggest barrier is access to information. That's why we built Sēkr. We wanted to launch an app that digitizes campsite inventory at scale and transforms the outdoor travel planning experience from a confusing, time-consuming process to something simple and streamlined. Sēkr's members can search for all sorts of campsites across the U.S. for free, filter them by amenities and services offered, network and plan with others through social features, and discover nearby outdoor events. The listings on Sēkr's platform are created using public data from the government and other databases and are then enhanced with crowdsourced information from our members.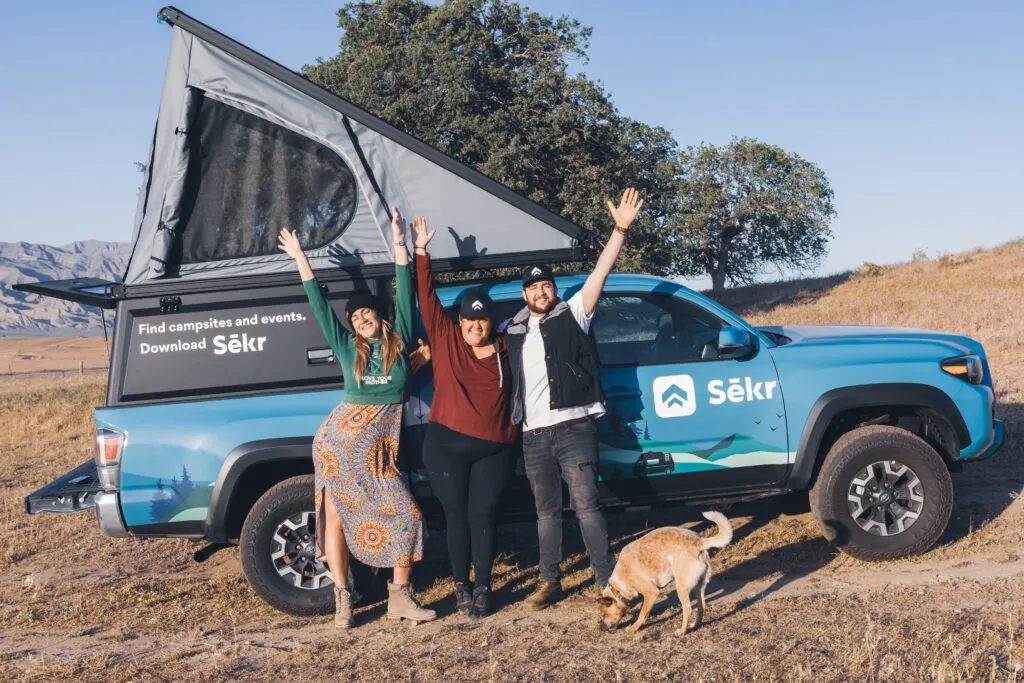 Last question: what are some simple ways we can all make the outdoors a more welcoming and protected place for all?
The first thing that comes to mind is increasing representation across all mediums, especially on leadership teams at outdoor brands. We encourage campers to not book more campsites than they need for the sake of having options and cancel their trips instead of being a no-show so that sites become available to others looking to book. Sēkr also recommends users contribute reviews on our app and elsewhere so more people can gain the knowledge they need to get outside. Other ways to make the outdoors more welcoming include donating to organizations that take underprivileged youth outside, inviting your friends of color to explore with you, leaving the place you visit better than you found it, participating in or hosting beach or trail cleanups, and supporting diverse-founded brands.
•
Ready to support a woman, minority, and queer-led startup that promotes sustainability and inclusivity outdoors? Download the app here and start searching for campsites now!
Alisha is a freelance writer and photographer based in Austin, TX. She loves her tiny house, vegan food and experiencing the community of travel in far away places. She's also pretty sure she's addicted to coffee. alishamcdarris.com