Houston is a big place. With lots of traffic. And very little parking. It can feel overwhelming. But that's because it's got a lot going on in the culture and food departments, not to mention history and business. So it's definitely worth a visit. The only way to experience the city in our humble opinion? Bike Houston. E-bike Houston, to be precise. So you can go farther faster. That's why we mounted a pair of electric steeds with Houstonian, cyclist, and micro mobility expert Doogie Roux: so we could zip around the city and feel the breeze in our hair and the sun on our faces, all while not having to worry about parallel parking. Here's where we went, what we saw, ate, and experienced as we explored Houston by E-bike so you can replicate it on your own ride.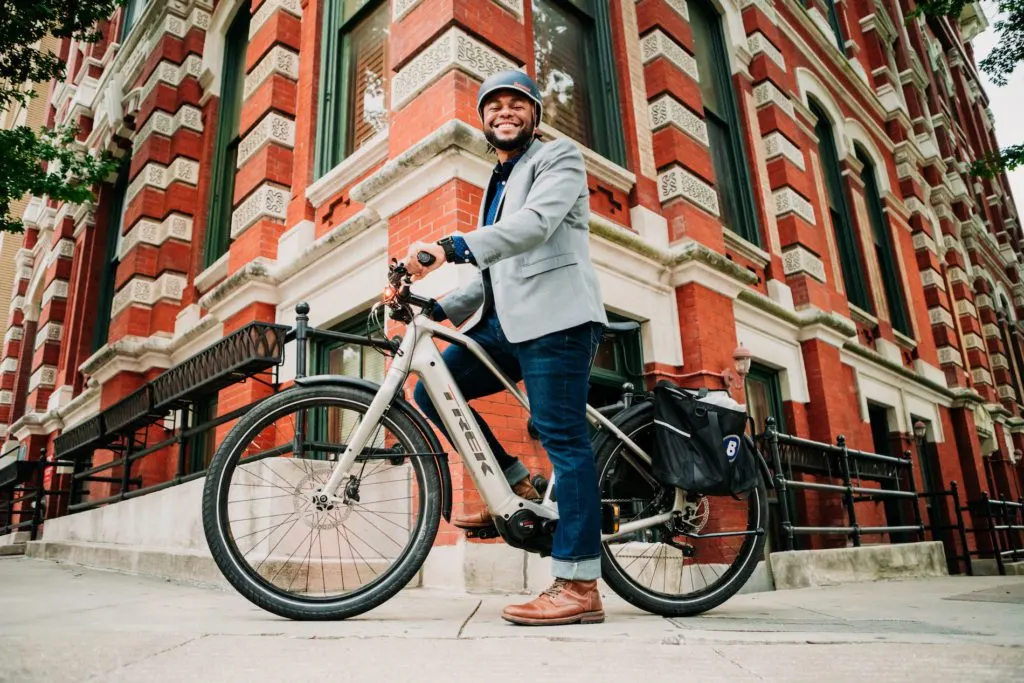 The Guide
Meet Doogie Roux, a Cajun-Texan and micromobility consultant with a background in distributed control systems, automation, journalism, competitive cycling, and bike share operations. Doogie has a proven track record as a strategic operative for micromobility, logistics, marketing, and creative media efforts. He has worked internationally and continues to build rapport with diverse groups to collaborate across various industries. He's also a fan of anything on wheels or with a motor, and he's a big part of the Houston cycling family, as well as a connoisseur of fine food joints in the Bayou City and beyond.
The Route
Doogie has his fave routes and recommendations, of course, but we wanted more than a tour of the city to see street art and historic places; we wanted to eat! So here's our collaborative route for your cycling pleasure. Don't have your own e-bike? Grab one from the Bcycle station at Market Square park or rent one for the day at Pedego or a regular bike from Buffalo Bayou Rentals.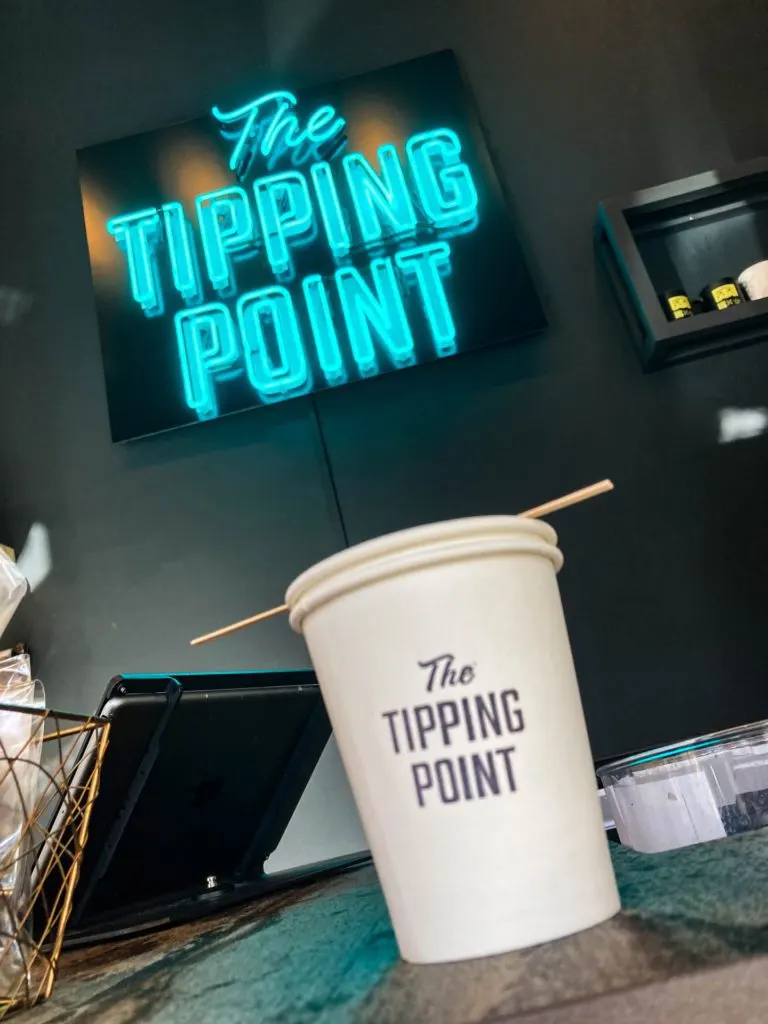 Start your bike Houston route in the morning at Tipping Point. It's the city's first and only creative lifestyle destination, complete with a coffee shop, vintage store, and tattoo parlor! What?! Rad.
At the very least, ride around this picturesque downtown park. But we think you'll want to hop off the bike and snap some photos of sculptures, water features, and art installations.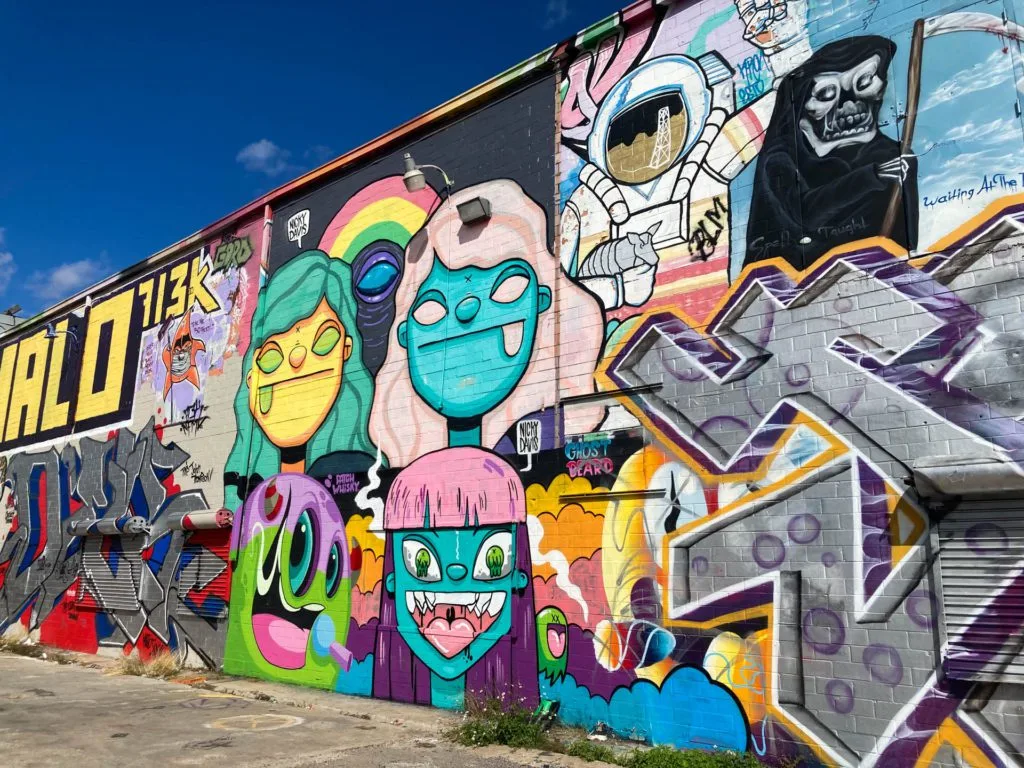 Street Art
There's loads all over Houston. But snap a selfie on your bikes in front of the Bike Through H-Town mural, then head to the Houston Graffiti Building where all manner of artists ply their trade on the walls.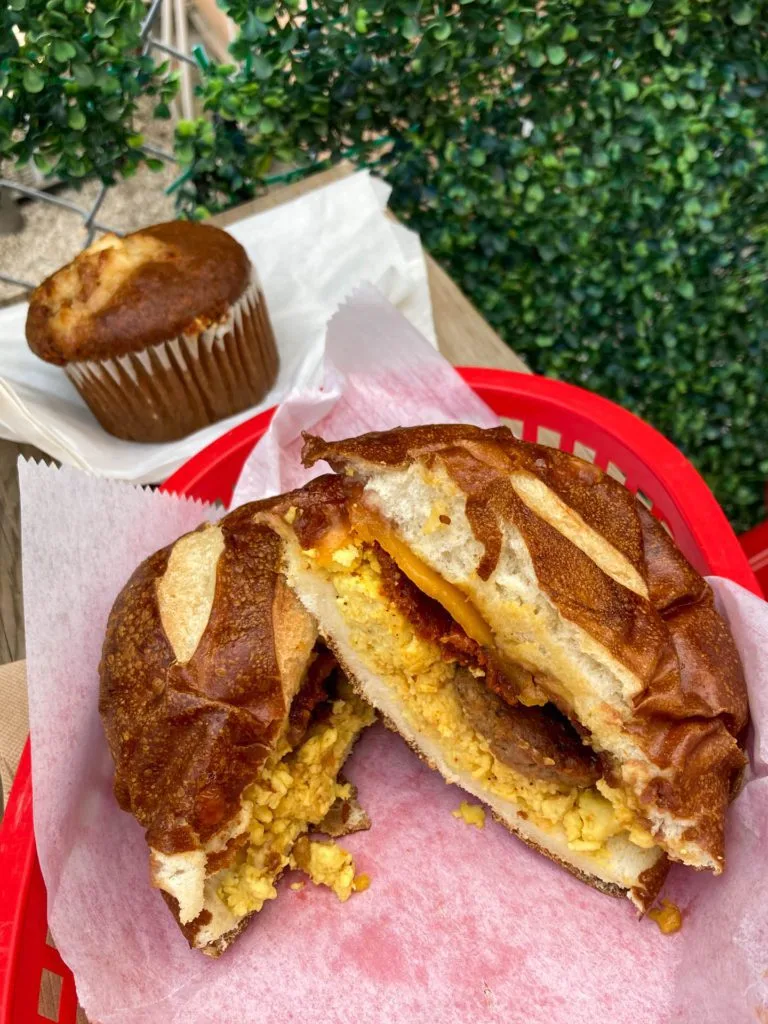 Take a quick detour to Sinfull bakery for sweet and savory delights. You know what they say about breakfast being the most important meal of the day!
Next, head toward the hub for all things East End: art, food, music, shopping and more! Check out the Esplanade on weekends for fresh farmers market fare.
Hop on the Buffalo Bayou trail and head to Buffalo Bayou Park. There, check out Buffalo Bayou Cistern, a decommissioned underground reservoir built in 1926 that currently features the art installation Time No Longer by Anri Sala. It's free on Thursdays! But the park features expansive green space, events, even a coffee trailer and skate park.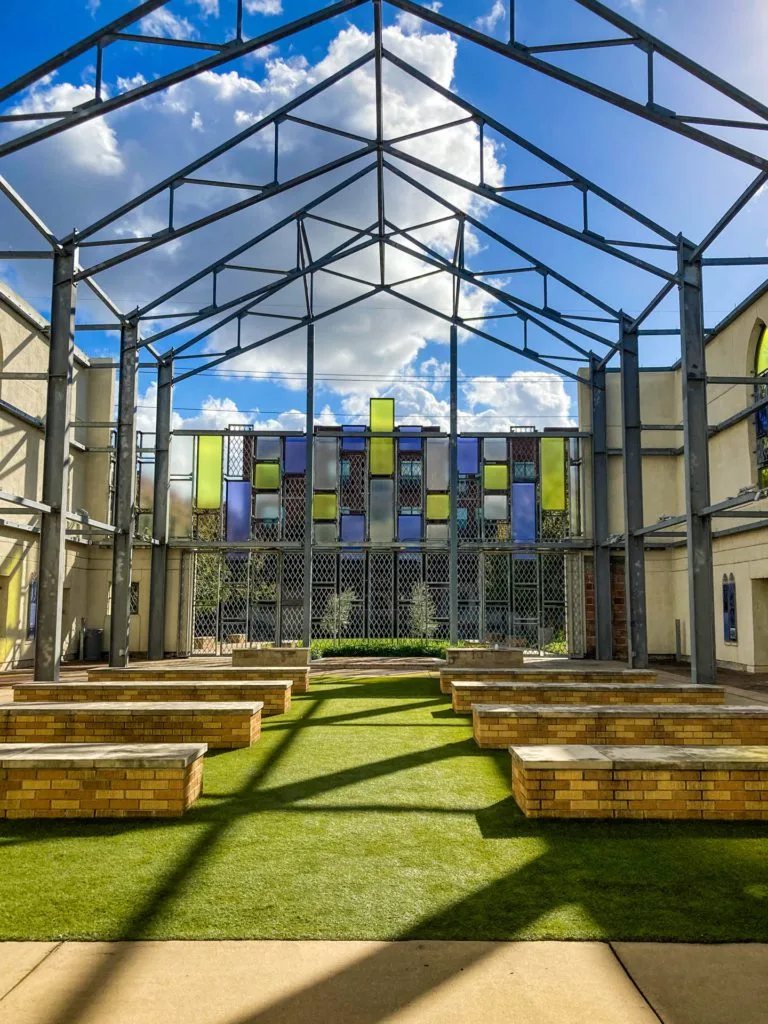 Ride a bit more of the Bayou trail before hopping off to take a peak inside this old church-turned-art installation and enjoy the unique structure and the way the stained glass sets the space aglow!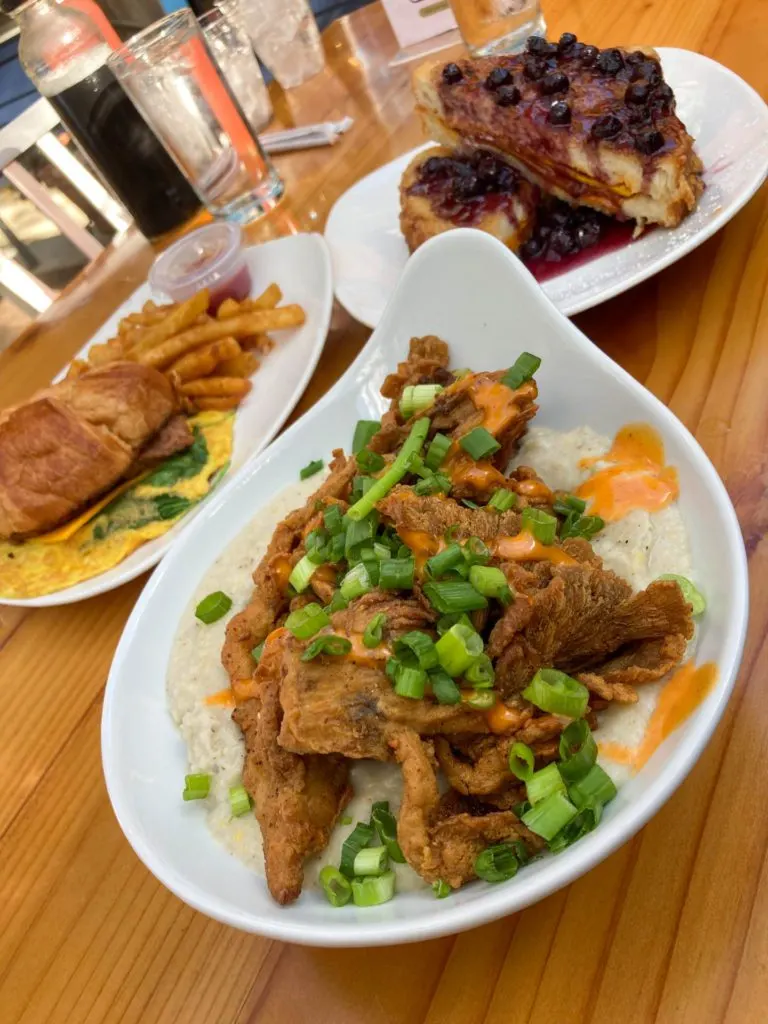 Ready for lunch? Hit up Mo Better Brews for seriously baller vegan food with soul (Fried mushroom grits? Uh, yes, please!)! Don't forget to wash it all down with some charcoal lemonade! You won't regret it.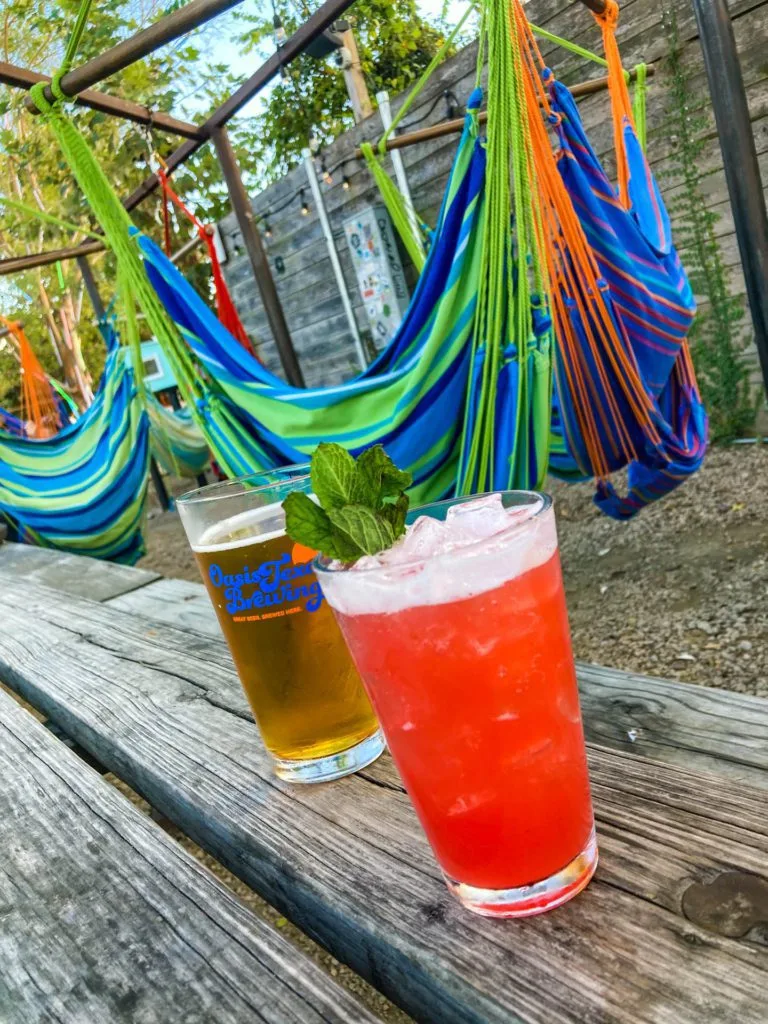 Ready for some post-lunch drinks? For awesome cocktails, beer, wine, mocktails, hammocks, live music, hammocks, and more hammocks, unwind at Axelrad. It might be our favorite spot to chill in the whole city!
These Third Ward houses were once shotgun homes for the impoverished, largely black community, but have been transformed into a hub for history, art, empowerment, and more.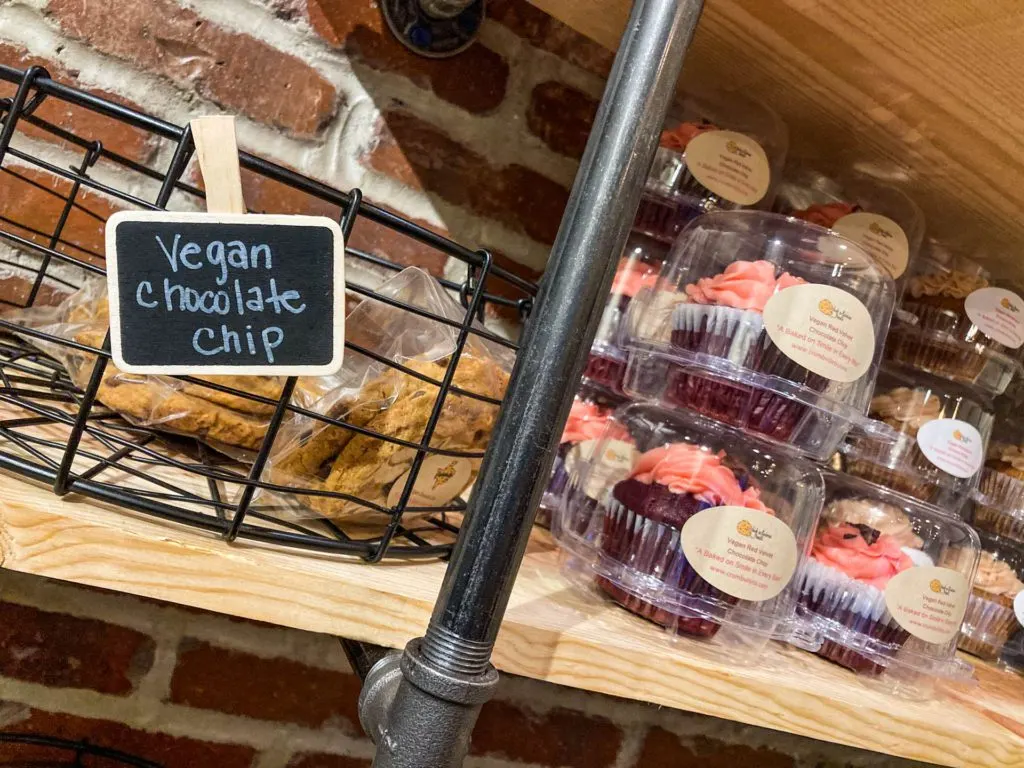 Over-the-top desserts, anyone? Obviously that's a yes. So make a quick pitstop at Crumbville, TX for all manner of baked goods, including vegan and gluten free options. Our rec: the cupcakes with a cookie baked inside.
The oldest park in Houston is worth a stop for a rest and a chill place to enjoy your cookie-filled cupcake in the sun! Or bring the ol' flying disc and enjoy the rest of the afternoon!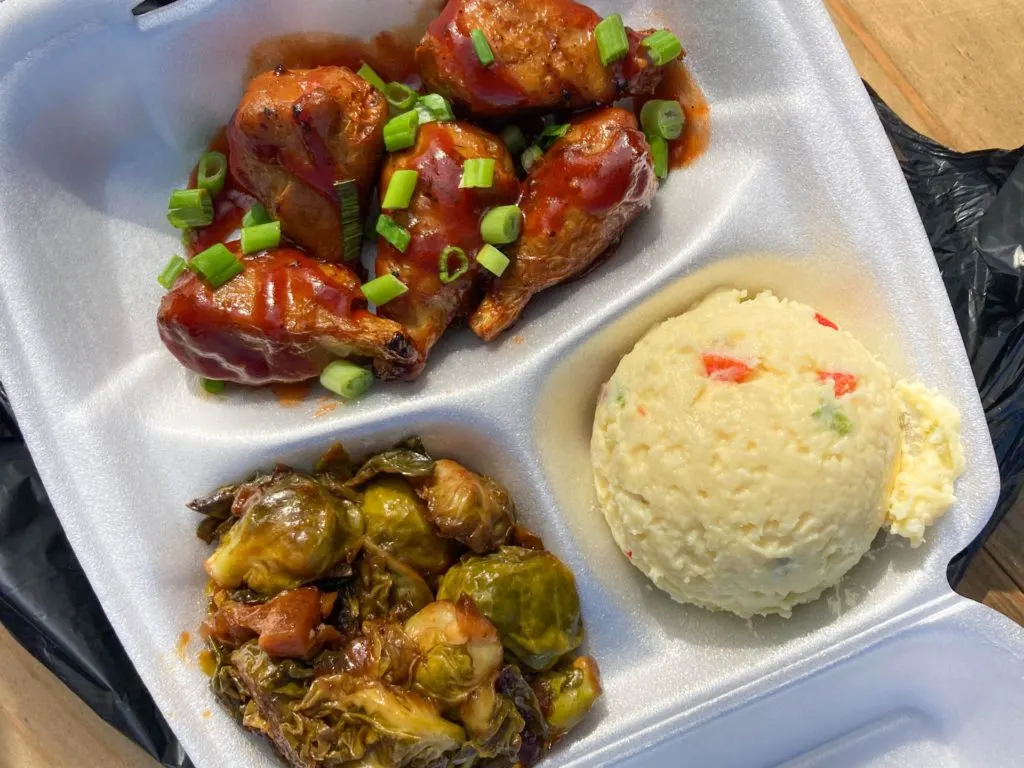 Alternate Options
Looking for more places to eat? Want to mix it up as you bike Houston? Check out Houston Sauce Co. or Houston Sauce Pit for exceptional vegan food truck fare or Soul Food Vegan for, uh, soul food (obvs). If you're willing to ride a bit farther in the other direction (or want to order in after you crash back at your hotel like we did), nosh on some deliciousness from Verdine. Just don't let your stomach start growling, because there is plenty to eat in Houston.
If you wanna wet your whistle, explore the Secret Garden for relaxed outdoor drinks vibes or 8th Wonder Brewery for beer on the patio or in the taproom. Cider more your thing? There's nothing quite like the Bishop Cidercade: pay a flat fee, play all the classic arcade games you want, and sip cider while you do it.
Looking for a place to stay?
Check out OYO hotels, which is a rad budget-friendly option with several locations around the city, or Wonderstay Hostel for that hip traveler vibe. Now get out there and wander on.
•
This post contains affiliate links, which means we may receive a percentage of sales that result in you clicky-clicking and making a purchase or a booking. But don't worry, you won't pay any extra, you just help support Terradrift!
Alisha is a freelance writer and photographer based in Austin, TX. She loves her tiny house, vegan food and experiencing the community of travel in far away places. She's also pretty sure she's addicted to coffee. alishamcdarris.com