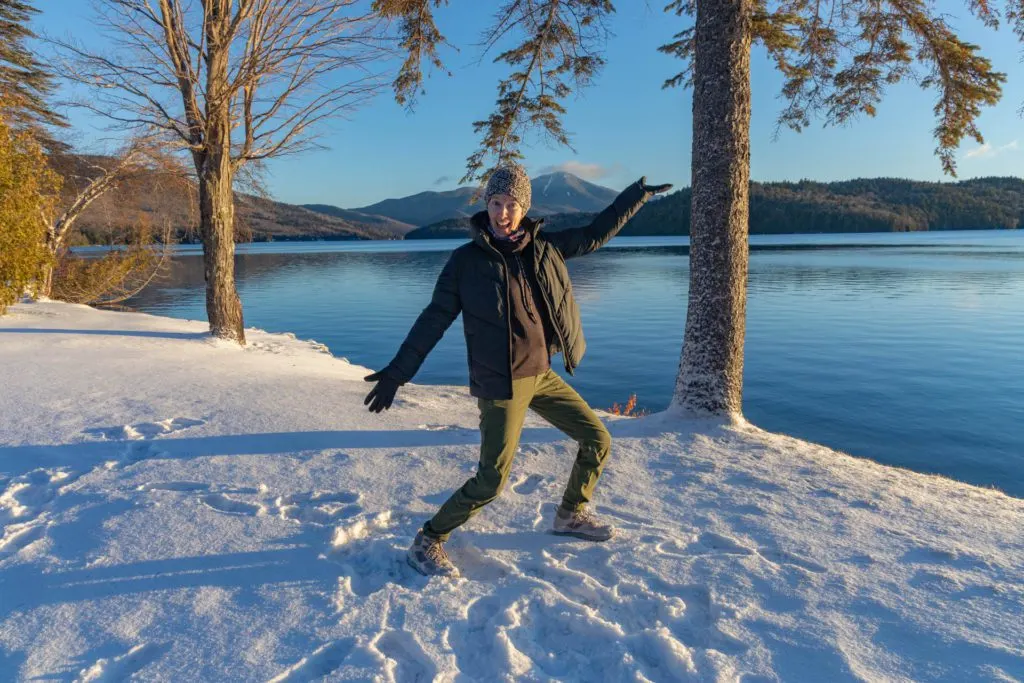 Winter is coming. And that means it's time to bundle up. Preferably with a cozy puffer jacket that feels like it's wrapping you in a fluffy, warm hug. But many (dare say even most) puffy jackets are insulated with duck or goose down, which isn't a vegan-friendly material (read about why we don't use down in this article). Fortunately, there are brands like Save The Duck making quality outerwear using sustainable, non-animal materials that can totally stand up to the rigors of winter and the great outdoors. So we sat down with the brand for a chat so they could tell us all about who they are and what drives them to craft such impressive coats, vests, jackets and more.
Terradrift: Who is Save the Duck? What sort of outerwear do you specialize in?
Save The Duck: Save The Duck is an outerwear brand born in 2012 with a strong commitment to create products that are respectful of animals, environment, and people. Our products are 100% animal-free and cruelty-free.
That's what we love to hear! So what's your mission and how do your products achieve that mission?
At Save The Duck we care for the environment and all its inhabitants, promoting a transparent business model that manages natural resources responsibly.
We were born with the aim of safeguarding animal welfare, but over the years we have broadened our commitments to respect the environment and the planet, the people who live on it, and the ecosystems that make it up, promoting and applying the principles of sustainable development.
The journey towards sustainability is a project shared with all our stakeholders, and it is every day more integrated into Save The Duck DNA.
The whistling duck is our signature symbol, we are animal cruelty free, which is why we are proud to carry it everywhere in the world. Sustainability is for us a path, without a point of arrival.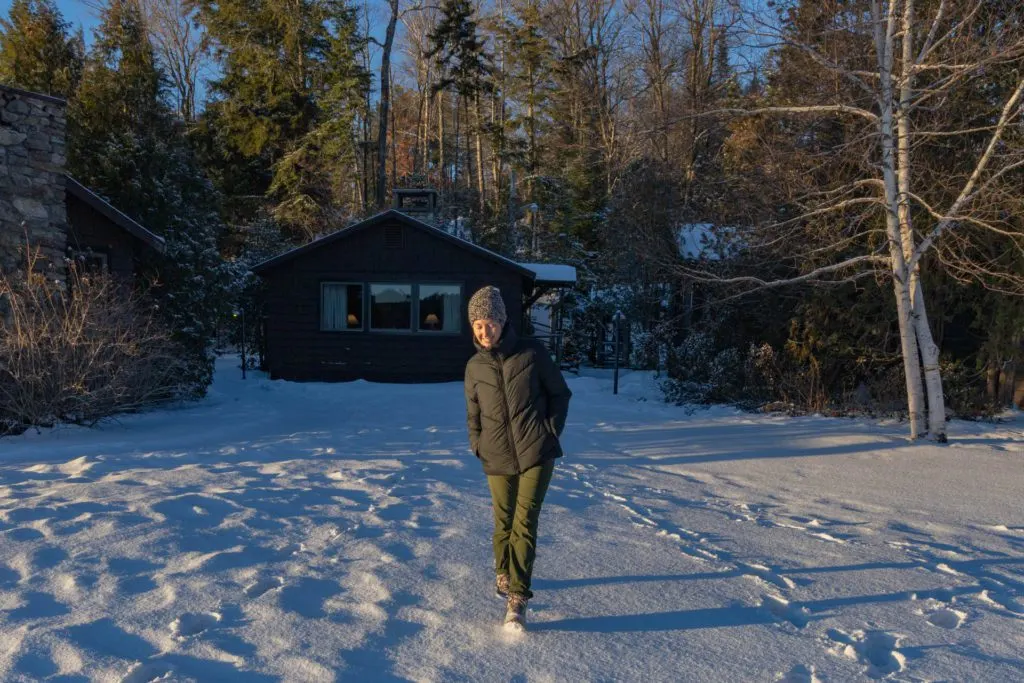 Sustainability is a journey. Couldn't agree more. Then how are your products better for the environment and better for people trying to get outside more?
Starting with the protection of ducks, our commitment has been consistently pursued by avoiding the use of any material of animal origin. Each of our products is made from a careful selection of raw materials. Sourcing is carried out in full compliance with social and environmental standards during all stages of the choice and selection of materials used to make our products. All raw materials are produced in China, close to the sites where jackets are manufactured.
Goods are shipped by sea to minimize CO2 emissions. Moreover, our fully recycled styles have an impact on the planet of about 30% less than those using virgin raw materials.
Every decision is guided by principles that protect people, animals and the planet. Every decision we take is conscious and responsible towards our employees, stakeholders, and final users, the planet and its ecosystems. All this allows us to offer original and high-quality products.
We increase season after season the use of materials from recycled origin, which have less impact than virgin sources. Recycling post-industrial raw materials and PET bottles allows us to reduce more and more our products' impact on the planet.
PLUMTECH® is our way to protect animals and take care of the environment, since a very limited amount of water is needed to produce our insulation.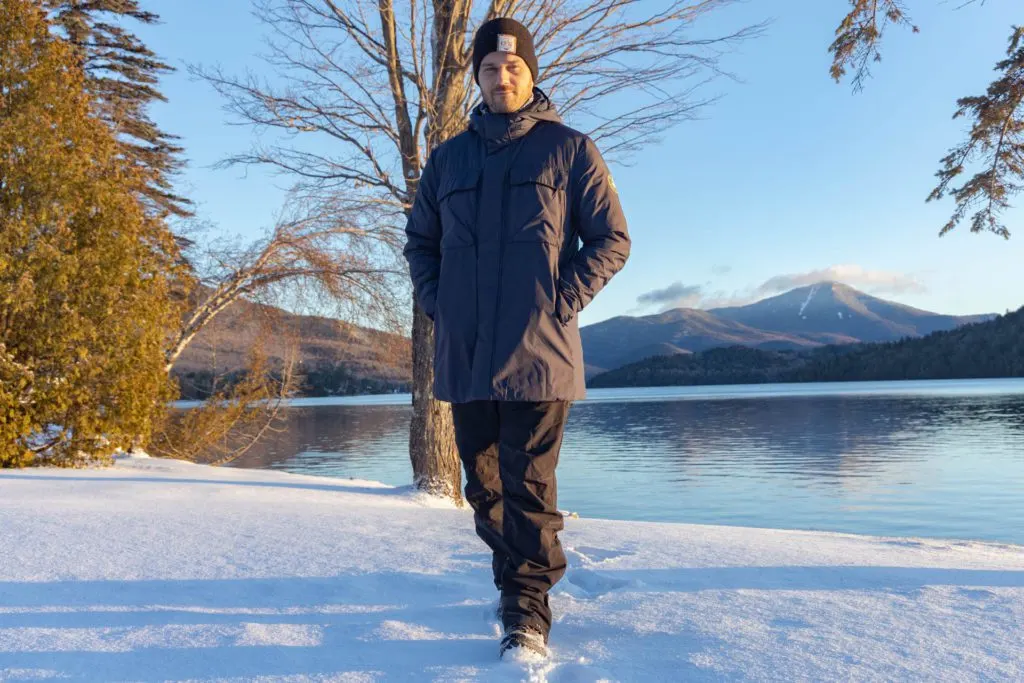 Why synthetic insulation and all vegan materials? Why not use down or leather?
Our jackets are filled with PLUMTECH®, a padding that recreates the softness of real down while retaining the advantages of a technological thermal padding. All the paddings are Bluesign® certified. Furthermore, for the Recycled collection, and for some garments of other collections, the padding called RECYCLED PLUMTECH® is made of 100% recycled polyester from used PET bottles recycled partially by REPREVE, a company that produces the fibre and that is Oeko-Tex® and GRS certified. These certifications guarantee that products made from recycled materials respect all environmental and social criteria in their production chain.
Let's talk about giving back. You donate 1% to organizations that promote people and profits, right? What are some of those orgs and why is this important to you?
We donate each year 1% of our incomes to charity projects supporting animal, people and the environment welfare. We disclose all our projects and improvement on our website and in our sustainability reports, all publicly available.
But it's not just about cozy winter coats, right? Save the Duck has outfitted outdoor athletes for extreme adventures! Tell us about some of the places the brand's gear has been and the athletes who wore it!
In May 2019 Save The Duck conquered Everest, the world's highest mountain, thanks to vegan mountaineer Kuntal A. Joisher. Never has down-free outerwear reached such heights.
In the beginning of 2021, despite the pandemic, for the second time, a Save The Duck garment reached the coveted 8,000 meters altitude, this time thanks to the feat of Sherpa Mingma Tenzi who undertook for the first time ever a winter climb on K2, the second highest peak in the world. Once again, our garments prove to be not only cruelty free but also highly performing and innovative, achieving unique performances.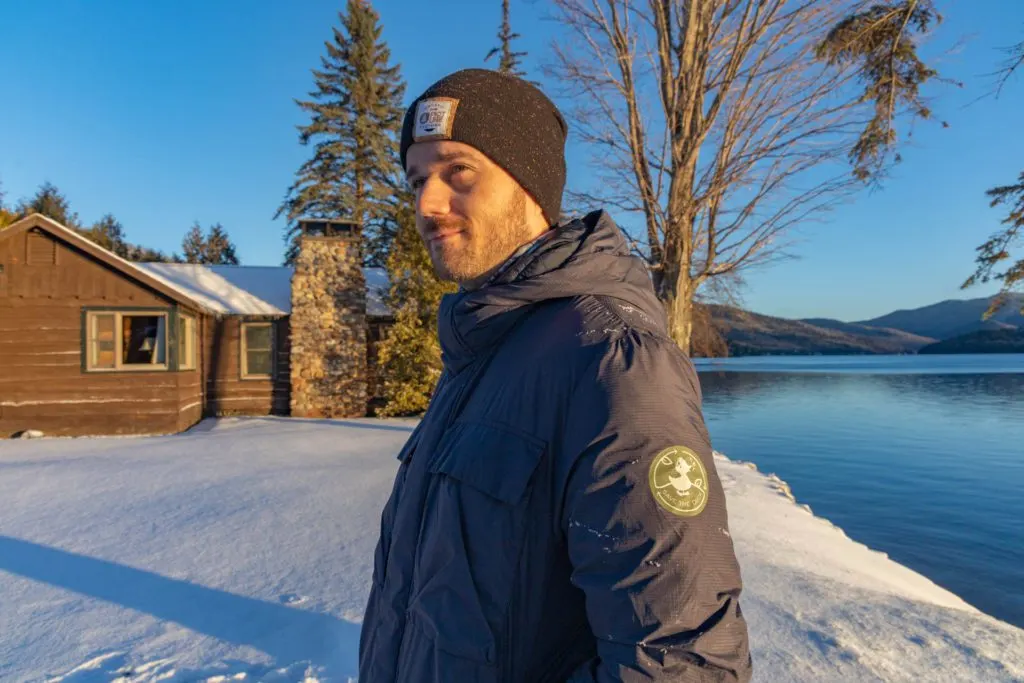 That's amazing! As a brand that's passionate about nature, what role do you think brands should play in promoting sustainability?
Our ongoing challenges are focused on circularity, carbon neutrality and education.
Circularity represents for us one of the most demanding challenges; it encourages us to rethink our actions from a regenerative perspective and to abandon the linear "take, use, dispose" approach.
It is about the effort to reduce the exploitation of natural resources as much as possible, in favor of recycled and recyclable materials.
In 2019 we accepted with more than 1,000 and other B Corps in the world the challenge and big commitment of reaching Net ZERO by 2030, well ahead of the Paris Agreement target of 2050.
Every year to reach carbon neutrality we inventory GHG emissions generated by our activities as a whole and we are constantly working to minimize our impacts through our Reduction Plan.
We always share our philosophy with our community, to promote our commitment to a sustainable tomorrow. Education is our tool to lead stakeholders, consumers and the other brands to pursue a path towards sustainability. We think everyone should get engaged and share our journey towards responsible choices.
•
Amazing. Proof that animal-free products and insulation can be both sustainable and perform at the same extreme levels as down. So no more excuses. Gear up sustainably, stay warm out there, and wander on.
Find Save The Duck's recycled products here and biodegradable products here, plus a wide range of their products on Moosejaw and Backcountry.
•
This post contains affiliate links. That means when you clicky-click and make a purchase, you may be helping to support Terradrift. Thanks for that! You rock. It doesn't even cost you any extra, how cool is that?
Alisha is a freelance writer and photographer based in Austin, TX. She loves her tiny house, vegan food and experiencing the community of travel in far away places. She's also pretty sure she's addicted to coffee. alishamcdarris.com