We're not gonna lie. When Tulsa, Oklahoma was suggested to us as a rad, up-and-coming new destination, we thought someone was yanking our chain. I mean, Oklahoma? Really? But as it turns out, Tulsa's got a lot going on, from cool places to play outside to good food to history. So don't snub Tulsa for what you think it is; go explore and find out what the city's really all about.
Play
Ready to lace up your shoes and get outside? OK, Tulsa might not have mountains or world-class whitewater, but there are many ways to get out and play.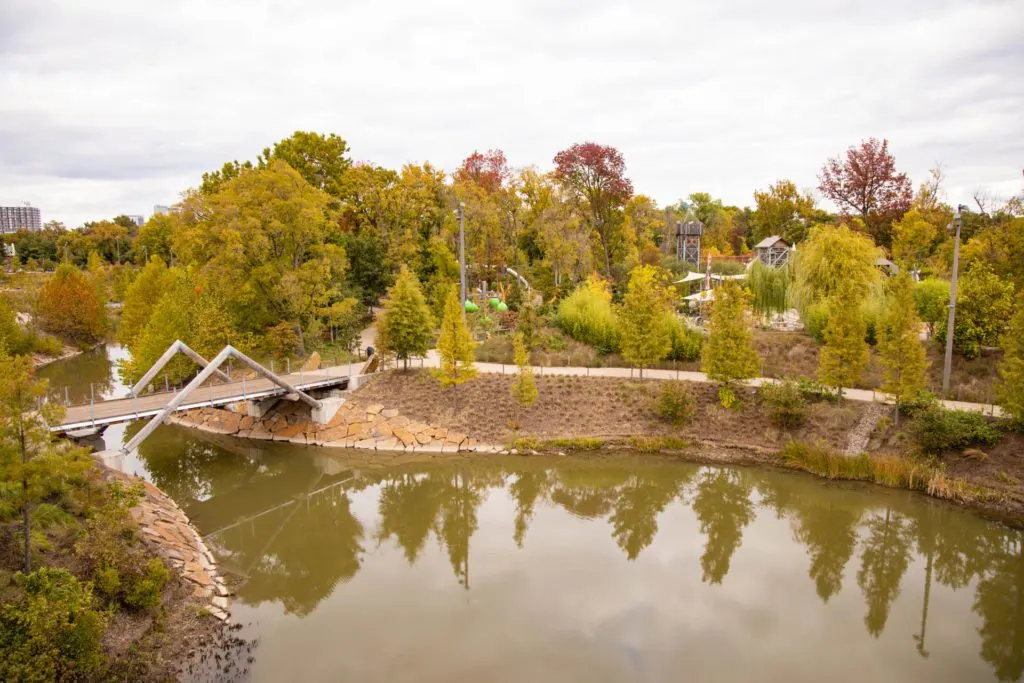 If there's a radder park with as many paths, trails, slides, ponds for paddling in and playground equipment for, well, playing on, well, we haven't found it. First of all, it involved the largest private monetary gift for a public space in the entire U.S., there's tons of free art, education and cultural programing within the space, there are tons of areas indoors and out to hang, play, and get work done, plus has a BMX pump track and skate park, a sky garden, 11 of 12 Oklahoma ecosystems, and the most epic playground ever spread over 5 acres. The whole park is currently more than 65 acres, but will be 100 when it's all complete. Plus, there are 14 miles of pathways, including along the river, making it the perfect place for an afternoon run, a stroll among the trees, a weekend picnic, or post-work playtime (if you, like us, are just oversized children who squeal with delight going down oversized slides).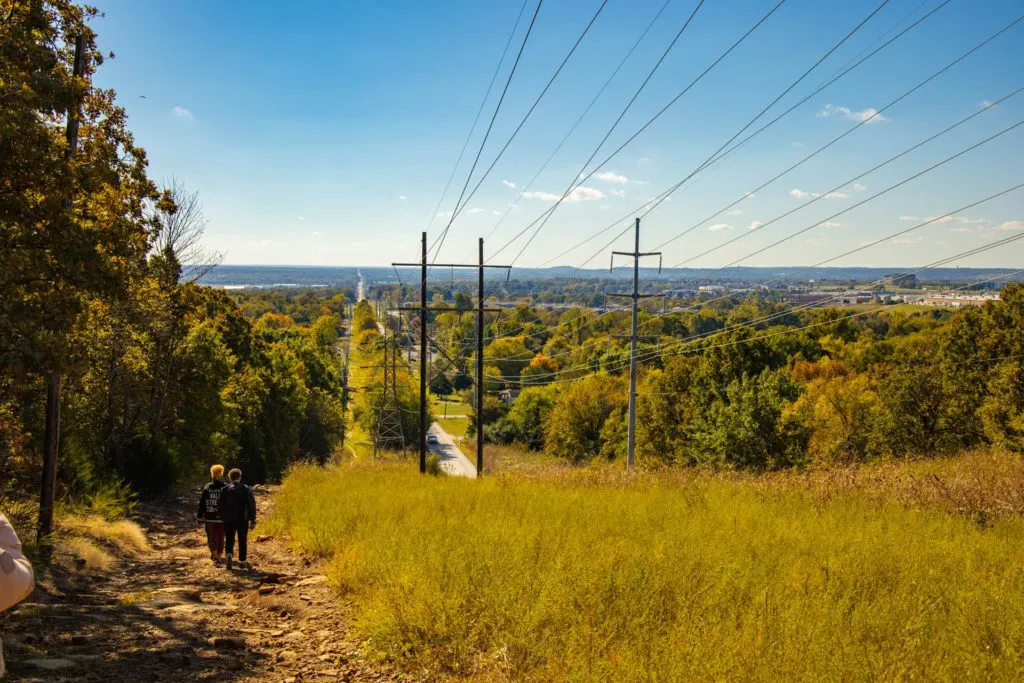 Exactly what it sounds like, Turkey Mountain Urban Wilderness is an escape to nature within view of downtown Tulsa. In fact, you can spy the city skyline from numerous points along the trail. Trails are fairly well marked and offer a lot of ups and downs and varying terrain (i.e. rocks), making it a solid trail running destination that keeps you on your toes. Good news: the park just announced a multi-million dollar trail renovation to make the 20-25 miles of winding trails even better. The park is open while that happens, so there won't be any interruption when it comes to getting out to enjoy nature!
Located about 90 minutes outside of Tulsa, This national preserve spans thousands of acres of protected, wide-open spaces perfect for hiking, wildflower viewing, bison spotting and more. The largest protected area of Tallgrass prairie left on the planet, it's a little bit of heaven northwest of the city.
What?! A museum listed as a way to play?! Hear me out! 'Cause this museum has mad gardens out back that could easily lead to an hour or more of wandering, smelling the flowers, photo taking, reflecting, relaxing, you name it! And when you're tired of the garden paths (as if, am I right?), head inside for art and artifacts, plus an interactive art and sciencey hands-on play room that's probably intended for children but that an intelligent group of adults absolutely had a blast in. So go nuts.
Eat
Tulsa's dining scene is absolutely on the rise. If it's good food you want, the city's got it, including vegan and vegetarian cuisine (even if there's only one dedicated vegetarian restaurant). So get ready to chow down. And check Happy Cow to find even more eats and treats near you.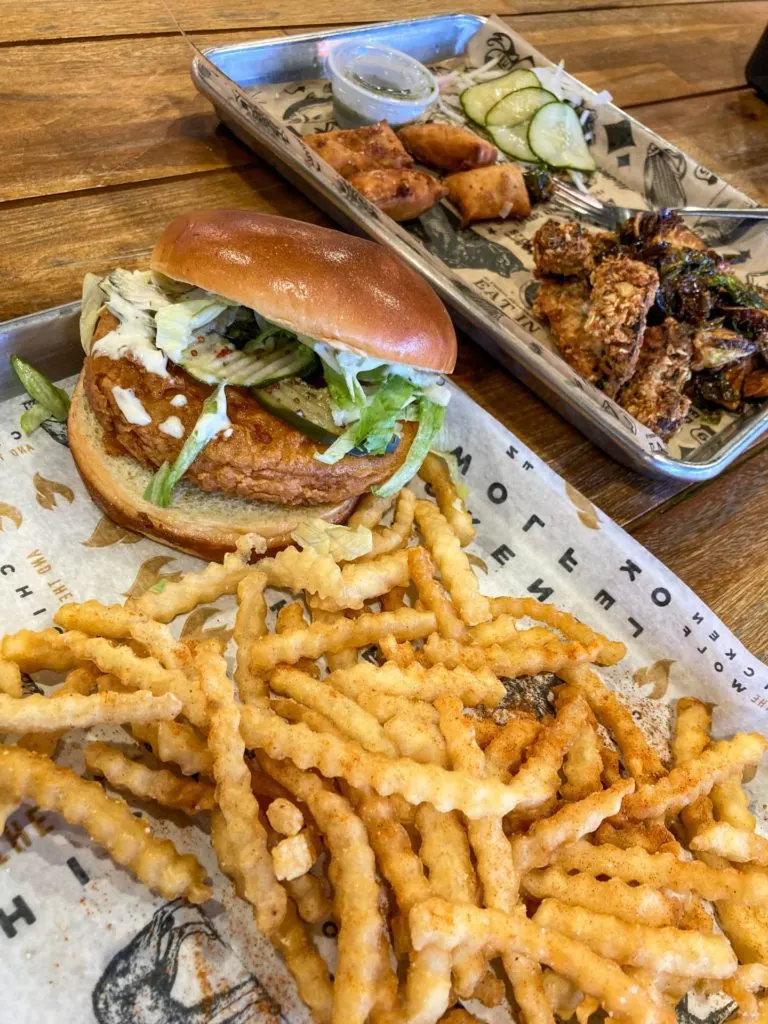 Can't decide what you want to load your plate with? Head to Mother Road Market, located right on historic Route 66, for a little bit of everything. Conventional fare is available in abundance, but many vendors in this spacious food hall offer delicious vegan options, including our faves: Chicken and the Wolf (which has vegan fried chicken sandwiches) and Salt & Vinegar (vegan pimento-cheese wontons, anyone?). There are also booths with grab-and go snacks, many of which are vegan (like desserts from Tia's Superfood Brownies), kombucha, and more. So feast to your heart's content, take it to go or sit inside or out on the fun covered event space, and relax.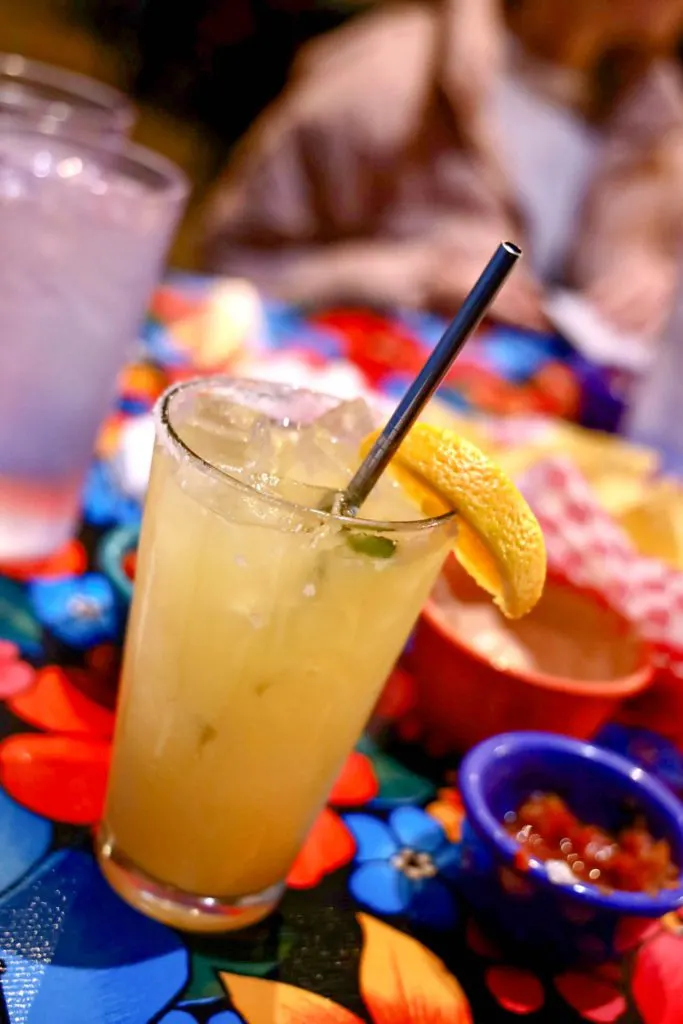 Yup, Elote serves up fresh elote (including a vegan version). That's not all, of course. This modern Mexican eatery also has tacos, enchiladas, you name it. Plus an impressive list of vegan options! And their margs? On point. You're gonna want one to wash down the street corn, trust us.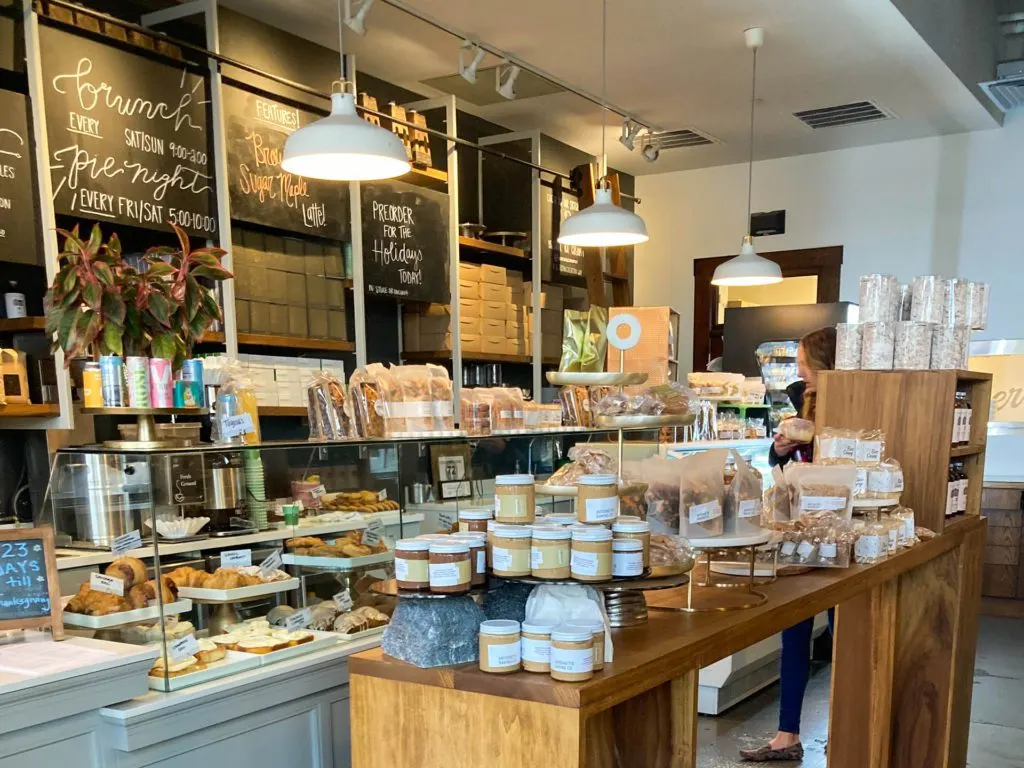 It's sometimes risky ordering the vegan options from a conventional bakery, but not at Antoinette Baking Co. While there aren't an astounding number of animal-free options, the ones that are available are sweet and delicious. Plus, the cafe offers quality coffee, so when you need an afternoon treat and pick-me-up, this is the place to be.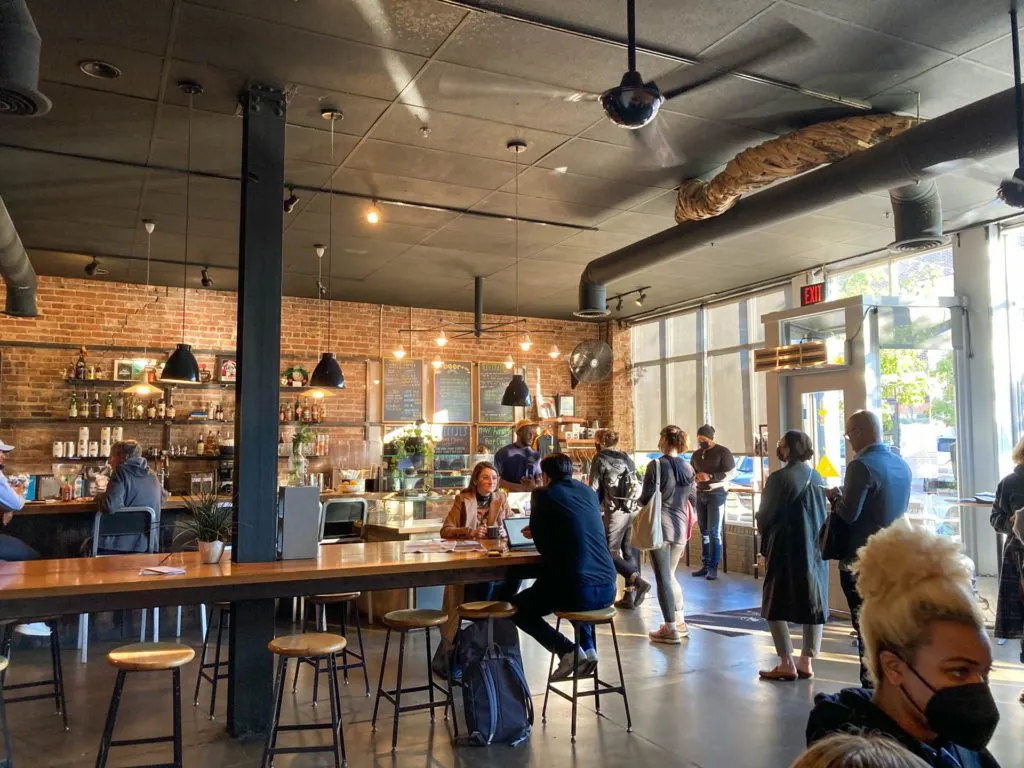 Vegan and gluten-free options abound at this chill cafe. I mean, a vegan breakfast parfait? And the biggest breakfast platters I've ever seen? Don't mind if I do. The coffee is good, too, so hit up Chimera Cafe before hitting the town and you'll be good to go for hours.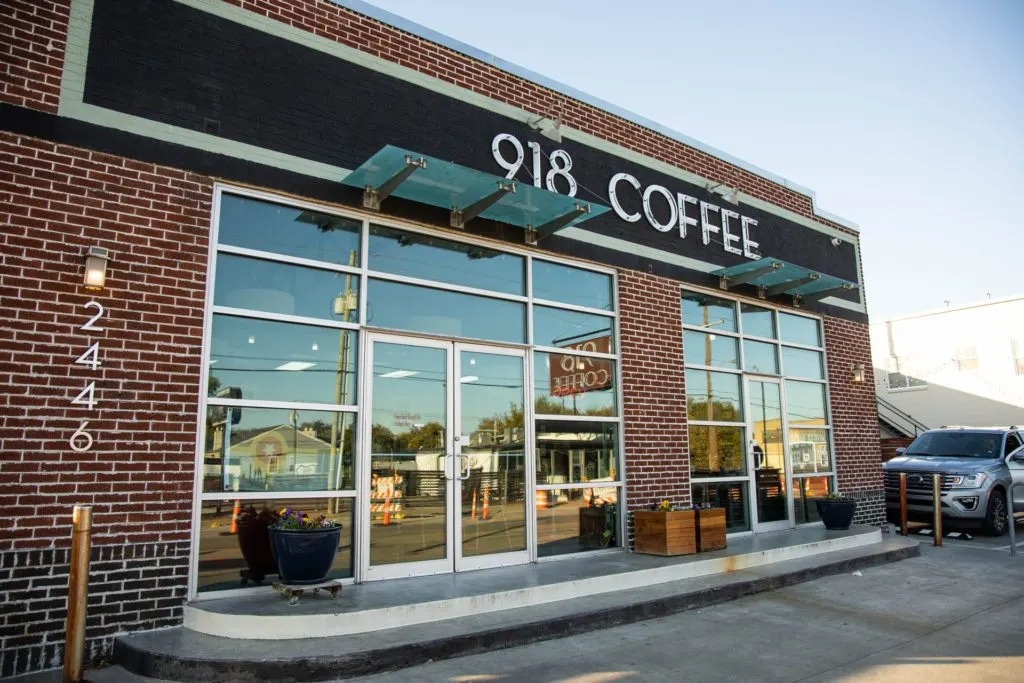 Looking for a quick bite? 918 Coffee has some solid options for food, beverages and desserts for all manner of dietary restrictions. When we were there, we snagged a buffalo chickpea sandwich and a vegan KitKat! The space itself is pretty rad, too.
Tulsa History
As for history, here's the thing: not even we knew much if anything about the Tulsa Race Massacre until about 6 months to a year ago. That's because this terrifying event wasn't taught in schools. Like, any schools! How?! In any case, Tulsa is making sure the events of that day 100 years ago are never forgotten.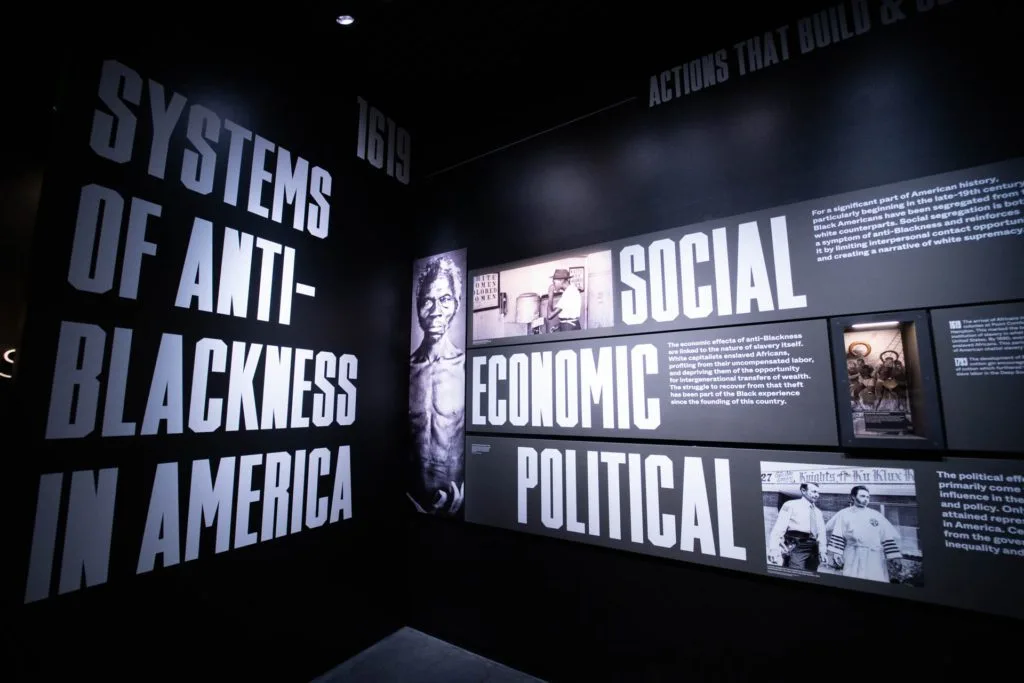 This museum dedicated entirely to the Greenwood District and the Tulsa Race Massacre of 1921 opened on the tragic event's 100th anniversary. And it's heavy. In the best way possible. Whether you're familiar with the events of the massacre or not, you'd be depriving yourself of a meaningful experience if you skipped this museum. It's small but mighty with interactive and immersive exhibits, tons of history and stories told in the voices of those who experienced it first hand, and highlights the sobering truth of racism in America. Bring some tissues, just in case.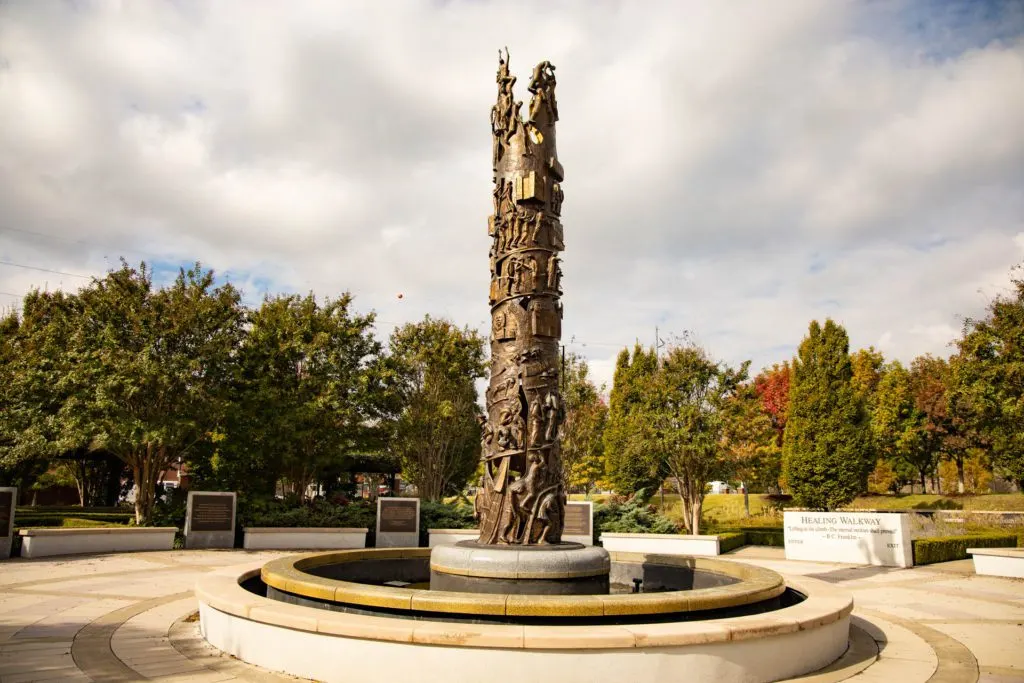 Need a quiet spot to reflect on the area's history and the culture of the historically black Greenwood District? Head to Reconciliation Park. Bronze statues modeled after 1921 photos taken during the Tulsa Race Massacre stand tall as a reminder and a tower in the center of the small park tells the story of American history, good and bad. There's even a healing labyrinth so you can mindfully wander among the greenery.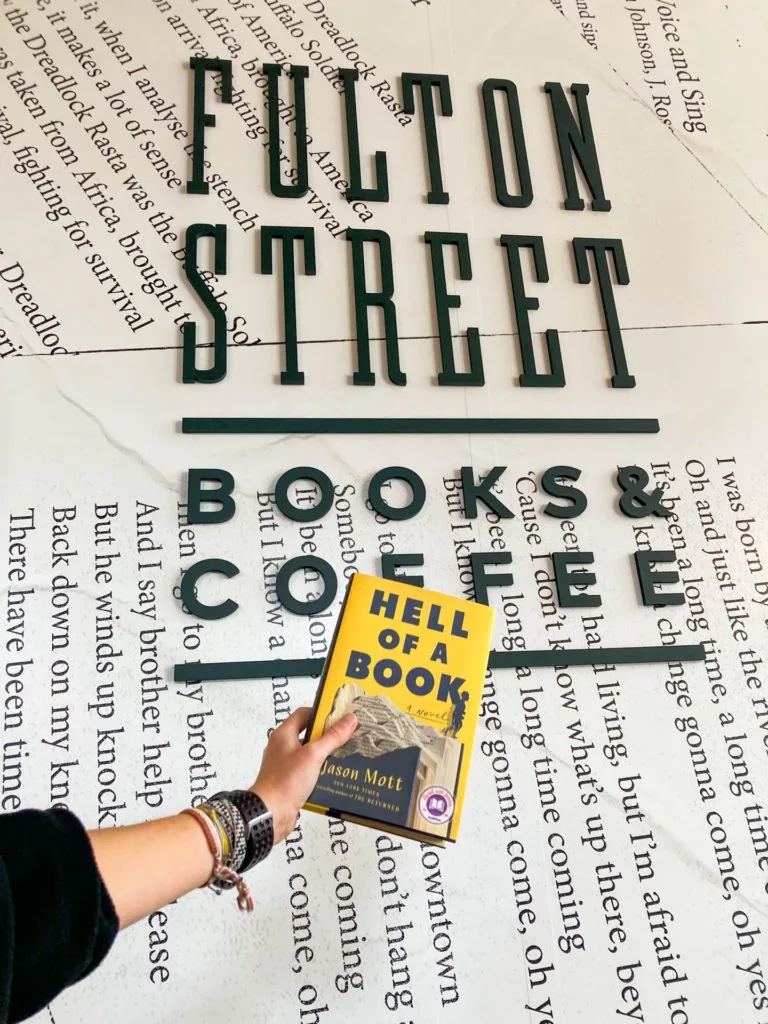 OK, so it's not a museum, but this black-owned bookstore features only books by BIPOC authors, including plenty on history, race issues, and current events. Plus, you know, fiction and children's books, comedy, you name it. It's a chill place to go hang, stock your bookshelf, and grab and expertly crafted coffee. They even have a small selection of vegan baked goods!
Bottom Line
Long story short, Tulsa is definitely worth a visit. Even if there aren't mountains to summit or miles of single track to tear up. So get out there and explore already!
Alisha is a freelance writer and photographer based in Austin, TX. She loves her tiny house, vegan food and experiencing the community of travel in far away places. She's also pretty sure she's addicted to coffee. alishamcdarris.com