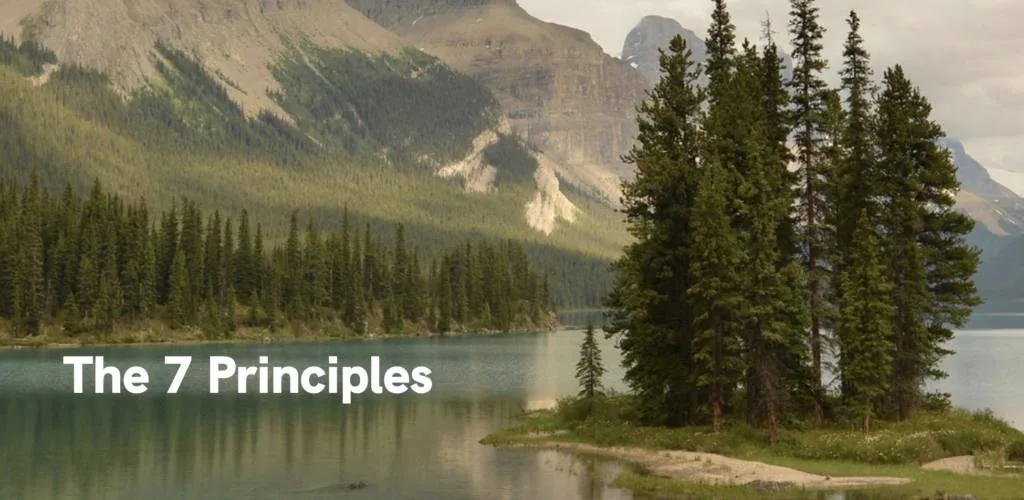 We're outspoken supporters of the 7 Leave No Trace principles here at Terradrift. I mean, we practically shout them from the rooftops on a regular basis:
Plan Ahead and Prepare
Travel and Camp on Durable Surfaces
Dispose of Waste Properly
Leave What you Find
Minimize Campfire Impacts
Respect Wildlife
Be Considerate of Others
But still, it seams on a near weekly basis we hear tragic stories about how people or places suffer because visitors don't leave no trace.
This is one of those stories. And it resulted in one hiker owing a $300,000 fine.
An Unprepared Hiker Starts a Wildfire in Arizona
Press Release from LNT: March. 1st, 2023 (Boulder,CO) "In 2018, an Arizona hiker, Philip Powers III, set out on a 17-mile hike in the Sycamore Canyon Wilderness, a hike he had not originally planned to do and one that was drastically harder than what he had planned. Somewhere along the trail, Powers became lost. He had no flashlight, no first aid kit, no way to signal for help and limited water and snacks. The canyon contains high cliffs, forested areas with oak and pine trees, and desert riparian areas. The canyon is known to be very hot and dry in the summer and, with the exception of a few springs, water is not easily found.
After spending the night alone in a historic cabin, the situation for Powers quickly became dire and represents one of the main reasons why Leave No Trace's first principle is to Plan Ahead and Prepare. After all, adequate trip planning and preparation helps those enjoying the outdoors accomplish their trip goals safely and enjoyably, while simultaneously minimizing damage to the land.
After attempting the hike down the next day, Powers began to cramp up and couldn't get a signal on his phone. With supplies dwindling, Powers attempted to start a signal fire to get rescued. In total, Powers set three fires before being rescued by the U.S Forest Service, one of which grew into the Sycamore fire.
Last week the judge on the case ruled that Powers was negligent in his preparation for the hike resulting in the destruction of the forest around him. He was sentenced to a year of probation and a $300,000 charge for restitution. The result is devastating for both Powers and the Sycamore Canyon and Coconino National Forest. Leave No Trace advises to avoid such catastrophe in the future by always properly planning ahead for every trip.
In this case, the terrain and climate of the canyon means all hikers should bring a half gallon of water, per person, per day, and food. If camping or hiking alone, it's also imperative to notify someone of where you plan to go, consider getting a device such as a Garmin satellite communicator that will allow you to send messages even without signal, stay on trail, and check the weather to dress and pack accordingly."
How this Disaster Could Have Been Avoided
Obviously this whole situation–a lost and panicked hiker and the wildfire that resulted–could have been avoided.
For starters, the hiker should absolutely have brought all of the 10 essentials, which would have included a satellite communicator, a map, extra food and water, and supplies that would likely have kept him alive and from starting any signal fires.
He should have told someone where he was going and when he'd be back so they could call for help if he didn't show.
He should have researched the route so he went in prepared for the length, conditions and terrain, or realized he shouldn't attempt the whole of the trail, if any at all.
He's fortunate to be alive, of course, and to have located shelter in which to spend the night, but many unprepared hikers' stories don't end with them walking out the next day.
Moral of the story: Follow Leave No Trace principles and you might just save yourself $300,000.
Alisha is a freelance writer and photographer based in Austin, TX. She loves her tiny house, vegan food and experiencing the community of travel in far away places. She's also pretty sure she's addicted to coffee. alishamcdarris.com