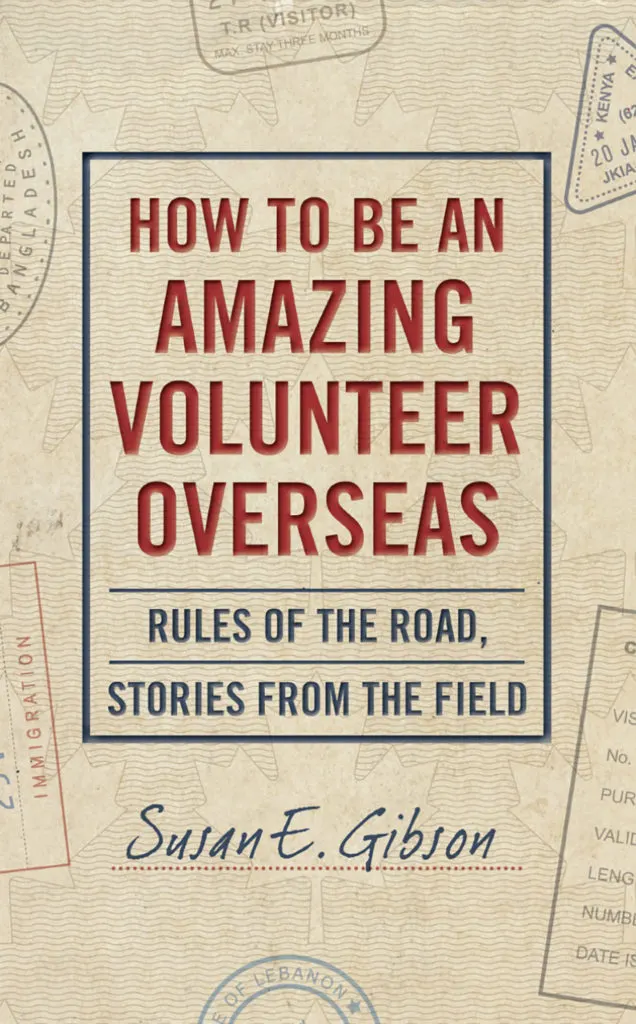 These days, it seems like everybody is keen on the idea of voluntourism, a type of travel where the main purpose is to, you guessed it, volunteer your time or money in an exciting new place. But as magnanimous as that may sound, voluntourism isn't always all it's cracked up to be. Because it's not just about visiting a new destination and getting warm fuzzies from doing good. Sometimes volunteering is harder work than you anticipated. Sometimes it does more harm than good. And sometimes it's extremely beneficial to the local community. So for this Sustainability Spotlight we sat down with Susan E. Gibson, Author of "How To Be An Amazing Volunteer Overseas: Stories from the Field, Rules of the Road" (Which we read cover-to-cover and contains a wealth of very straightforward and useful info, btw) and asked her to summarize, in a nutshell, how to volunteer abroad (the right way).
Terradrift: First things first. Why did you write this book?
Susan: Over the years, many friends have contacted me to speak to their kids who are interested in going abroad to volunteer. I made many mistakes along the way – in part due to information not being readily available 30 years ago – so I want to provide an accessible framework for how to go about volunteering and not make rookie errors. The book is to answer questions about the process and experience of volunteering abroad, particularly for anyone going for the first time.
Tell us a bit about your experience volunteering abroad (in a nutshell).
My first volunteer experience overseas was when I was 30 years old. I started volunteering locally in Toronto when I was 15, and found it rewarding to be helping out in the community working alongside others. It took another 15 years before I took the initiative to make a plan to go to Haiti for several months to see how my skills might be helpful overseas. Although my first international experience wasn't what I imagined, it was the motivation I needed to go back to school to learn how best to be a partner in community development overseas. I volunteered as an intern at Grameen Bank in Bangladesh for four months which led to a career in microfinance (access to credit for low income women entrepreneurs). After 10 years as a consultant working internationally in 50 countries, I returned to the volunteer side. I visited NGOs (non-governmental organizations) which I supported financially as a board member or a donor. In all, I have worked and volunteered in 70 countries over 30 years – and travelled out of interest and for fun to another 80 countries.
Wow. That's commitment! But is special education or experience required or can anyone volunteer overseas?
Certainly anyone can volunteer provided that the intention is to learn and be of service. There are many NGOs oversea who welcome newcomers but those without experience should aim to do a cultural exchange program to start.
Some have the idea that you can make your resume look more interesting if you jet off to a country for a week. Being in a country for a quick visit will create a lot of work for an NGO to host you and due to the challenges of a completely new environment, the chances of a visit adding value to a community are slim to none.
As a starting point, investigate what is going on locally in your community, get involved, and then if the experience results in forming interesting relationships and feeling productive, use it as a building block to look further afield. Volunteering isn't for everyone so if you aren't excited about it, you can move on without having spent a lot of resources – both yours and those of an NGO's – unnecessarily.
So there are beneficial and non beneficial forms of voluntourism. Makes sense. Is there an easy way to spot the difference? Or any types that should generally be avoided by the general population?
Volunteers should always make sure they investigate what they are signing up for to make sure their time, effort and resources are actually being directed in a positive way into the community. The most important point is to do no harm!
All good volunteering comes from learning from grassroots leaders and finding ways to support them. Grassroots leaders are familiar with issues in their communities and committed long-term to be of assistance.
Stopping by for a few hours to play with children in an orphanage is NOT a good idea, even though there might be a feel-good factor for the volunteer. For example, there are extensive studies that indicate volunteering in orphanages in Cambodia exacerbates the problem rather than helping children. There are unscrupulous operators who view well-intentioned volunteers as easy prey for making money using impoverished conditions of children to entice them to donate funds. In fact, these volunteers are perpetuating the circumstances – and worse, without intending to, exploiting kids who don't benefit from a brief visit or any donations.
Another area that can be tempting is teaching. Many NGOs have accepted volunteers to teach for a short time. Unless a volunteer has teaching experience, being a substitute teacher for a few days is not going to benefit students. A friend who founded a school in Tanzania has volunteers offer after-school clubs in areas they have experience in like art, music, sports, computer skills etc. In this way, volunteers are sharing skills they have and don't disrupt the curriculum.
Also, school building programs have been fashionable. I am very dubious of young people engaged in construction without a lot of oversight. Volunteers rarely have brick laying or carpentry experience so building without experience has little merit and takes away jobs in the local market. The bottom line is that if you are not qualified to do a skill in your country you shouldn't be doing it in another country.
Volunteering on a short-term basis with wildlife programs may well be a feasible option. There are many NGOs who track and count animal populations so for activities in animal conservation, short-term volunteers could be a good be of use. I personally haven't had experience with wildlife programs so I can't elaborate.
There are also beneficial and non beneficial ways to donate money, right? Because charity isn't always helpful. When should generous travelers give and when should they not?
In emergencies or when disaster strikes, the best way to help is to donate to those NGOs who are experienced and equipped to help. Again, research NGOs to find the ones in good standing. Charity Navigator and Guide Star are good tools to evaluate the work and efficacy of NGOs.
What are a few of your top tips for selecting an organization when you want to travel to and volunteer overseas?
Start by volunteering locally: Before planning to go overseas, get practice and gain an understanding of issues closer to home. See if you like working in a team and being of use. There are many opportunities at local soup kitchens, drop-in centers serving indigenous people and refugees, and after-school programs aimed at supporting youth in your community.
Do your research: Devote time to learning about some of thousands of grassroots leaders working around the world who are tackling challenging issues. Go with the intent of learning, not helping. Learning from and partnering with local leaders will have the most impact.
Be respectful: Whether overseas or in a local community, remember you are a guest at an NGO – be inquisitive, adaptable and courteous.
Finally, when and why should a traveler consider volunteering abroad?
It really depends on what opportunities present themselves. When someone has the drive and initiative to volunteer, the first step is to see what options are available and then to spend investing in the research phase. The goal is to have the experience be beneficial for both a volunteer and an NGO. Especially now with Covid presenting challenges, it is crucial for potential volunteers to choose carefully and get lots of information in advance.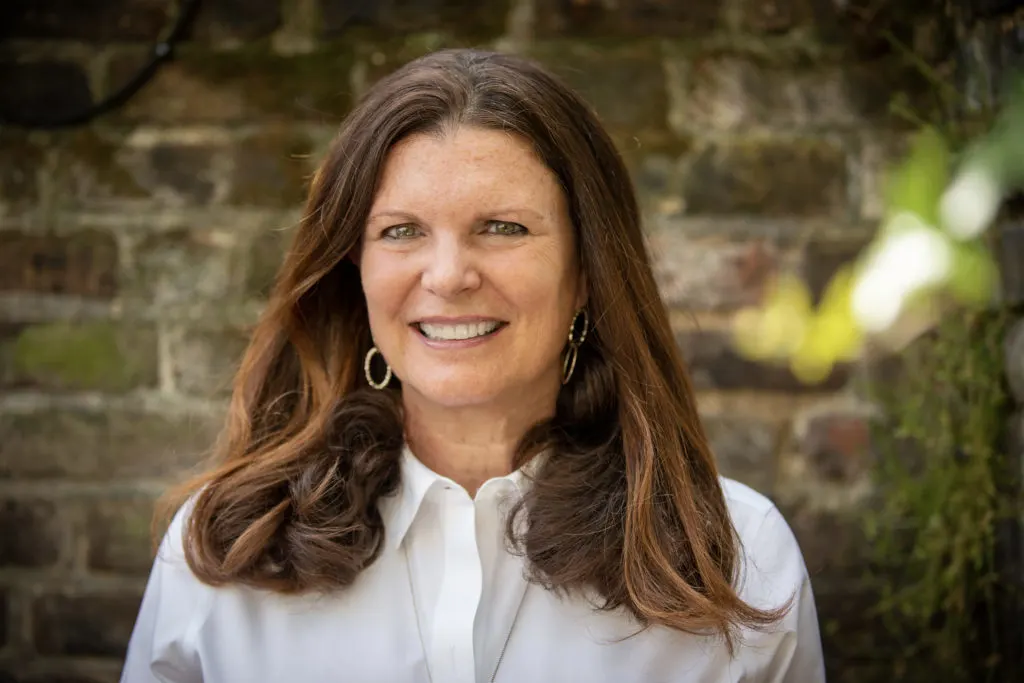 •
Bottom line: do your research, make sure you're qualified to do what you're volunteering to do, and that you and whatever org you're volunteering for are getting are both going to benefit from the relationship. And if you want to learn more, order Susan's book, "How To Be An Amazing Volunteer Overseas: Stories from the Field, Rules of the Road," here. Then get out there, do good in the world, and wander on.
•
This post contains affiliate links. That means when you buy this rad book, not only are you supporting the author, but you're supporting Terradrift, too. Bonus: you won't pay a dime more for the pleasure.
Alisha is a freelance writer and photographer based in Austin, TX. She loves her tiny house, vegan food and experiencing the community of travel in far away places. She's also pretty sure she's addicted to coffee. alishamcdarris.com