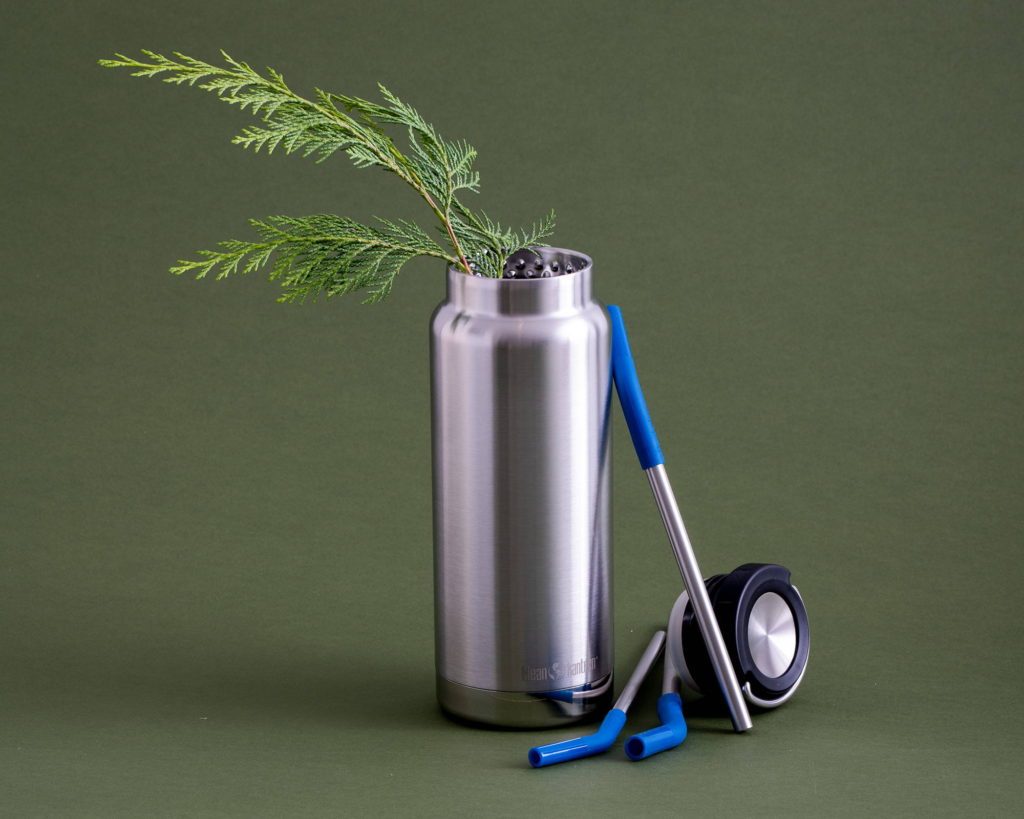 Klean Kanteen recently announced a shiny new initiative for their classic TKWide and Straw Line and it involves swapping virgin metals with recycled stainless steel.
Good news! Klean Kanteen recently announced that it will make its products with 90% certified recycled stainless steel. Yup, all those reusable bottles and straws just got even more eco-friendly. Which is a pretty big deal, considering the brands is already Climate Neutral Certified, a B-Corporation, and 1% For the Planet Member, and has always prioritized environmental stewardship (since it's launch in 2004 when they launched with a mission to eliminate plastic water bottles and introduced the first BPA-free reusable stainless steel water bottle).
As a company, the brand is committed to creating the world's most sustainable drinkware and food solutions, and they state that the environmental impact of brand new stainless steel has always been top of mind. So they dove in head first to create something durable and sustainable using recycled materials, which is no easy task.
But the vision has finally been accomplished and products like straws, bottles and travel mugs, all made with 90% recycled stainless, will hit shelves in January 2022. And that's a big deal for the environment: the change to recycled will reduce the brand's greenhouse gas emissions from their stainless steel use by 40%, reduce energy demand by 30%, and 60-80% less negative impact on air, soil, and waterways. And while the current lineup of these recycled products is currently limited, by 2023, 95% of their products will be made from the new recycled steel.
So look for the "90% Recycled Steel" icon on packaging when you're shopping online or in store. Learn more about the initiative here and find the whole line of recycled stainless steel products here.
•
This post contains affiliate links, which means when you purchase a dope new sustainable product, you help support Terradrift.
Alisha is a freelance writer and photographer based in Austin, TX. She loves her tiny house, vegan food and experiencing the community of travel in far away places. She's also pretty sure she's addicted to coffee. alishamcdarris.com