We've said it before and we'll say it again: your mom may say she loves flowers and candy, but you know what she'd rather have? Sweet outdoor gear that lasts longer than 48 hours and doesn't attract stinging insects or have to be shared with her children. We're not moms ourselves, but we've asked around, and we're pretty sure this is a universal truth. So ditch the same lame gifts you get her every year and surprise her with a gift that rocks (and shows her you really love her and want her to be able to play outside more). Need some ideas? Check out our Mother's Day gift guide for 10 awesome gifts for outdoorsy moms. Then get out there together and wander on this Mother's Day.
10 Awesome Gifts for Outdoorsy Moms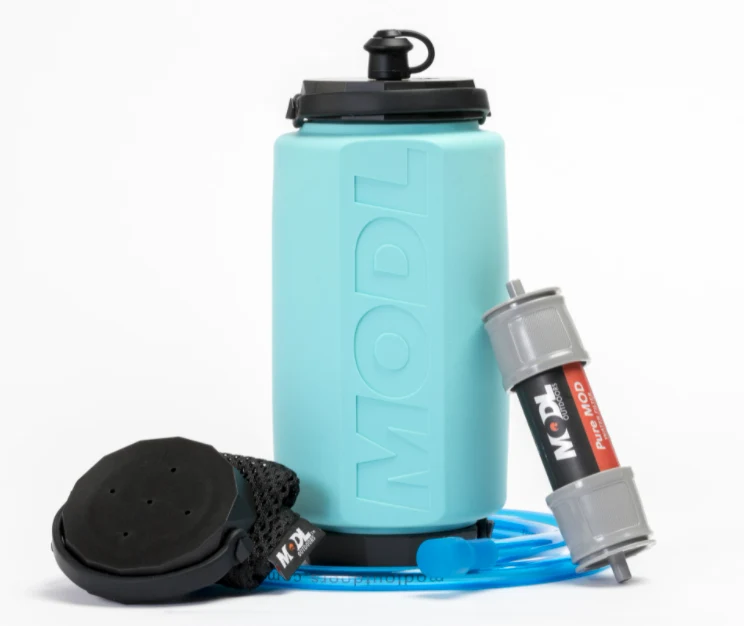 You might think mom doesn't need another water bottle, but you'd be wrong. In fact, the MODL might be the last bottle she'll ever need! Why? Because MODL = modular, and that rocks. Essentially, this flexible silicone bottle is available with a variety of interchangeable lids, which turn it into the perfect vessel for every adventure. There's a sport cap, a bite valve, a shower cap, a filter module, even a hydration hose! It's our new favorite bottle and we're about 110% certain it will be hers, too. Build her custom MODL here!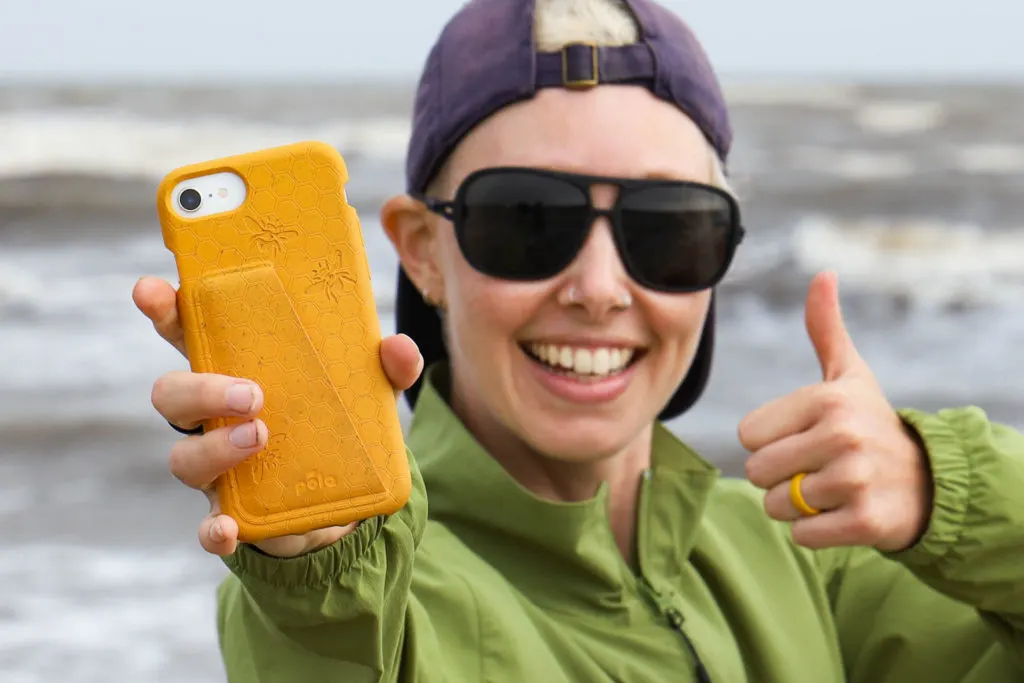 Stop letting your mother carry around another crappy old plastic phone case that's gonna end up in a landfill in 6 months and never be recycled! You know how many phone cases get tossed every year? Millions! Do better by her and the planet and get her a Pela case instead. Not only is it made out of Flaxstic®, which is comprised of compostable bioplastic elastomer and flax straw materials, it's freaking compostable! Compostable! In her backyard compost pile! Plus, the company donates a percentage of all its sales to clean ocean initiatives all over the world and doesn't ship their products with any plastic packaging! And yes, they come in dope colors and desgins (including our personal fave, the wallet case). Find the whole lineup here.
Own less. Do more. It's the anthem of Nomadix, a travel and adventure towel brand that makes multi-functional products out of recycled materials. What do we mean by multi-functional? It's just a towel, right? Hardly. These towels can be used after a shower, on the beach, when camping, at home, in hostels, as blankets, for yoga…I could go on. How are they so functional? Because they dry fast and nothing sticks to them. Not even that fine white sand on the beach. It's one towel to rule them all, and if your mom likes to keep things simple and minimal when she camps or travels, she needs one of these bad boys. They come in plenty of sizes, colors and patterns to suit. Find her favorite here.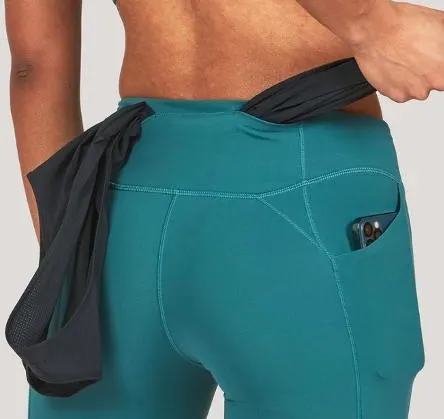 Is mom a fitness or hiking fanatic? She needs an item or two from Janji. Why? It's high-quality apparel and all of the brand's long-lasting athletic wear (including running shorts and leggings with so. many. pockets!!!) is made of recycled or Bluesign materials (read more about those certifications here). Plus Janji gives back to clean water initiatives around the world. Pockets, ethics, and sustainability? That's a win-win-win. Find Janji's full lineup here.
When it comes to great gifts for outdoorsy moms, you can't go wrong with a pocket knife. And whether or not your mom spends time on the water, she needs a solid, sharp, easy-to-use, no-frills knife that also floats. We love the Opinel No. 8 because it's super light for all manner of adventures and comes in multiple sizes so you can score her one that works best for her. She'll love it. Just be nice so she doesn't need to threaten to use it to cut a switch… Find the Opinel No. 8 here.
I know what you're thinking: A blender? For Mother's Day?! Lame! But hear us out, because this isn't just any blender: it's a battery powered blender. And yes, it's powerful enough to whip up all her favorite smoothies. Why does it make such a great gift? Well, if she goes on a lot of road trips or does a lot of camping, you wouldn't believe how handy this thing becomes. Make smoothies on the beach, at the campground, in a Walmart parking lot…wherever the heck her adventures take her. All without cords or outlets. She'll love it even more if she has dietary restrictions and can't just pop into Taco bell or Wendy's for a bite. So give the gift of smoothies. Also freedom from cords. Also protein shakes wherever the heck she feels like enjoying a protein shake… Order the BlendJet 2 here!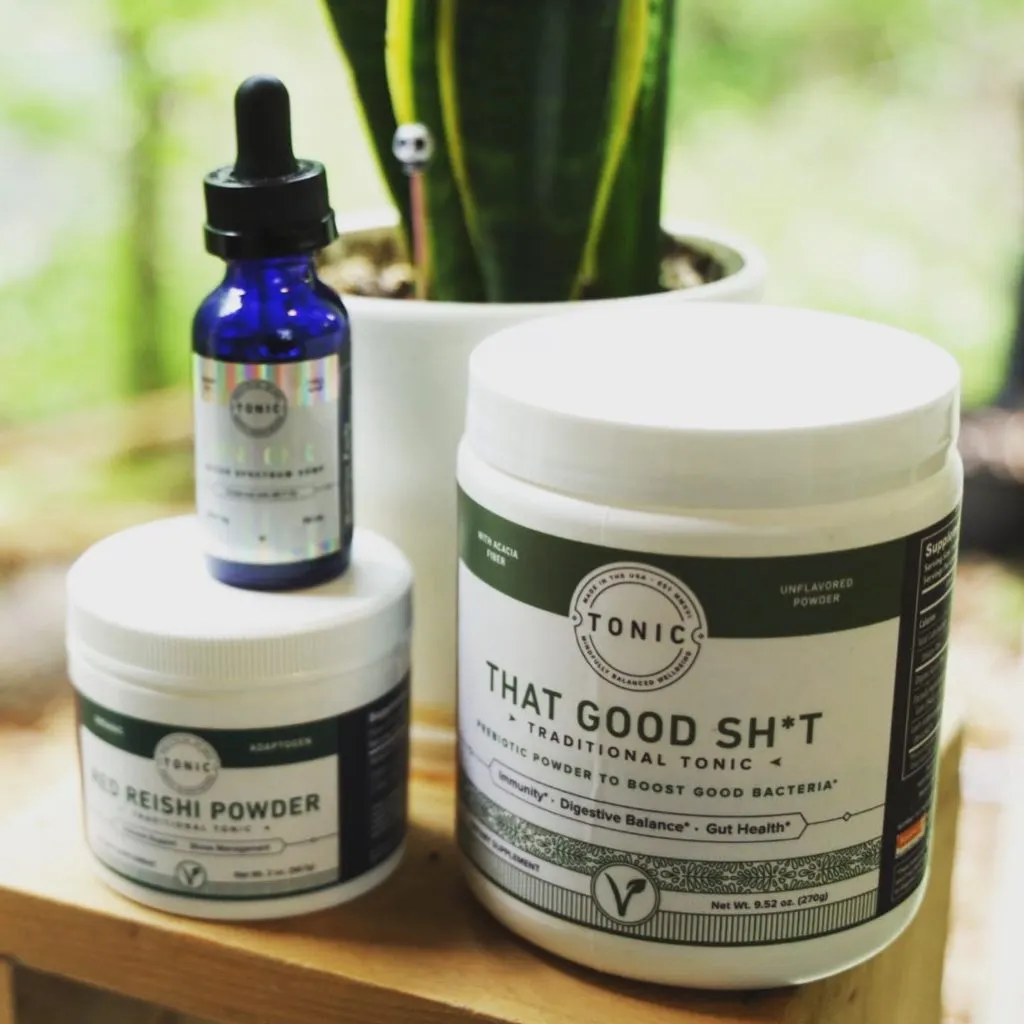 No Mother's Day gift guide would be complete without some natural wellness products. And Tonic makes all manner of natural health and wellness supplements for the modern lady (and dude). That Good Sh*t, Red Reishi Powder and Zen Tonic make up their vegan line and help boost immunity, calm the mind, or aid in digestion (or a mix of all of the above). They go great in smoothies and are the perfect low-key, natural health boost for a busy woman on the move. And that Zen Tonic? She may never leave home without it again. Find all of Tonic's vegan products, including That Good Sh*t, Zen Tonic, and Red Reishi Powder here.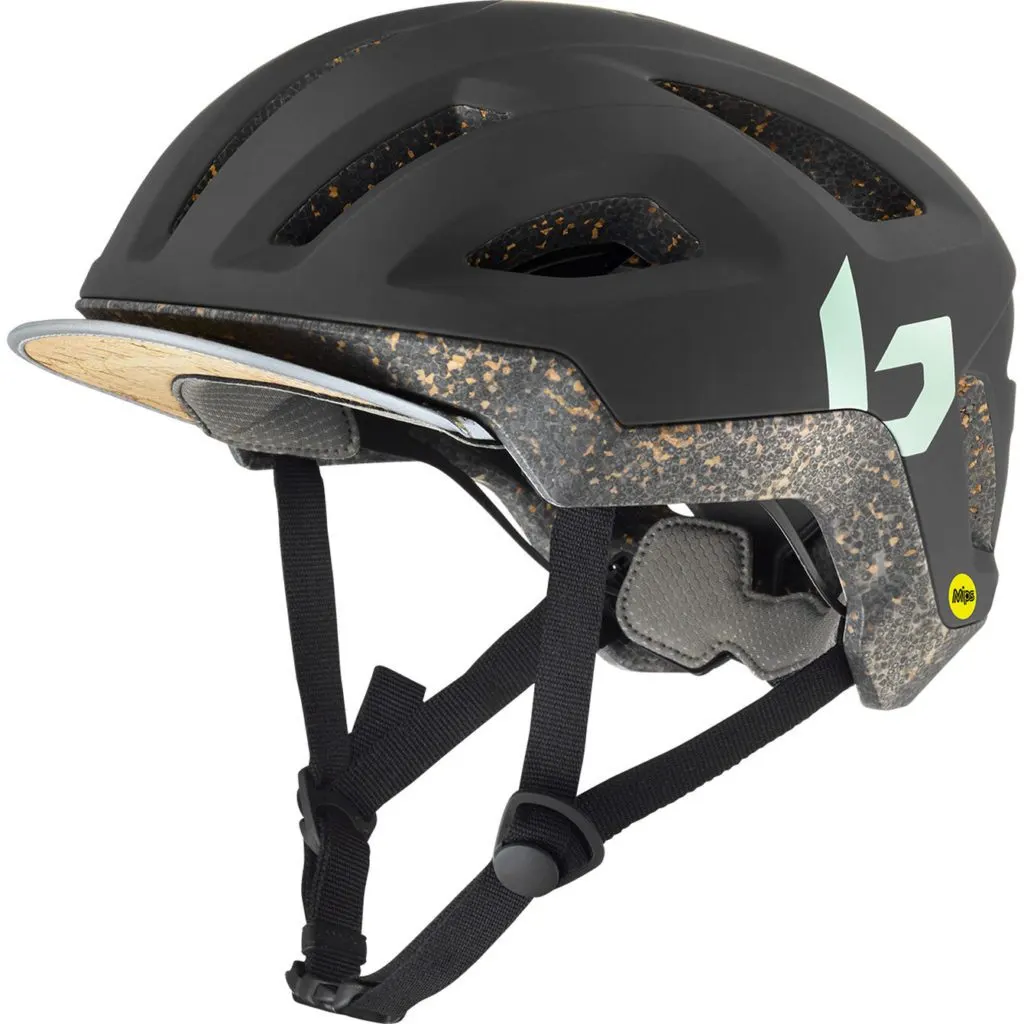 If your mom is a cyclist, protect her noggin with something more sustainable than the typical plastic dome-protector. Gift her this sweet brain shell from Bollé instead. The inner foam is made of 20% cork and the shell is made of 40% recycled materials, plus it has a bamboo fiber lining and a removable cork sun visor. And that impressive MIPS technology (Multi-Directional Impact Protection System) will keep her top-notch brain protected if her noggin takes a knocking (which, hopefully, it never will). Plus, it looks pretty dang sleek while doing so. Find the Eco React here.
Whether or not your mom prefers hiking pants to summer dresses, chances are, she'll still don a skirt every once in a while. When she does, make sure something stylish and sustainable is within reach. Might we recommend the Organic Cotton T-Shirt Dress from United By Blue? It's made of organic cotton, doesn't wrinkle, is super soft and stretchy (not to mention durable), and perfect for road trips, lazy evenings around the campfire, or chill weekends at the cabin. Also grocery shopping, heading to brunch, and going to dinner with friends. And did we mention it's super comfy? Also, and this is a big one: pockets!! She'll love you forever. Find it here.
Don't make her use her hands to stay hydrated on the trail! Get her a Mazama Designs Intake hydration bladder. Not only is it easy to fill and easy to use, but the bite valve can also be twisted to open so water flows instead of having to be sucked out, which is great for filling pots at dinnertime. What's more, you can also snag her a Quickstream Hydration Pump: just squeeze and water squirts out for cooking, rinsing sandy feet, quick showers, or filling the dog bowl! Super handy. Find the Intake here and the pump here!
•
That enough gifts for outdoorsy moms for ya? Need more ideas? Check out more Terradrift gift guides here.
•
This post contains affiliate links. That means when you buy your mom something rad, you help support Terradrift at the same time. Happy Mother's Day!
Alisha is a freelance writer and photographer based in Austin, TX. She loves her tiny house, vegan food and experiencing the community of travel in far away places. She's also pretty sure she's addicted to coffee. alishamcdarris.com