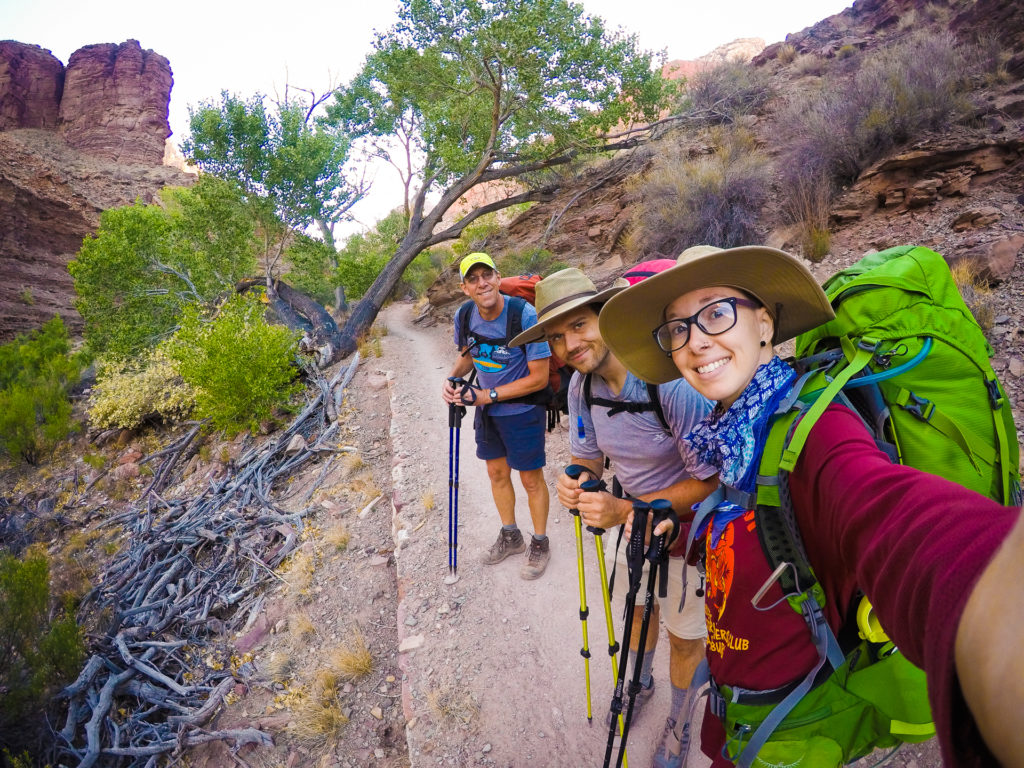 Dads love new toys. It's a fact. (But really, who doesn't?) And no, ties and monogrammed golf balls don't count as toys, so stop giving him that crap for Father's Day. Step up your gift-giving game this year and solidify your place as his favorite child using this Father's Day gift guide with the 10 best gifts for outdoorsy dads. He'll love you forever. We guarantee it.**
**We cannot actually guarantee it.
We can also guarantee there won't be a single beer-related suggestion or another freaking cooler on this list. Because every single other Father's Day gift guide on the planet includes a cooler. We're bored already! And we get it: Yeti coolers are nifty! But we wanted to offer a few different ideas. So mark your calendar for June 21 and break out the wrapping paper! 'Cause it's time to get gifty!
The 10 Best Gifts for Outdoorsy Dads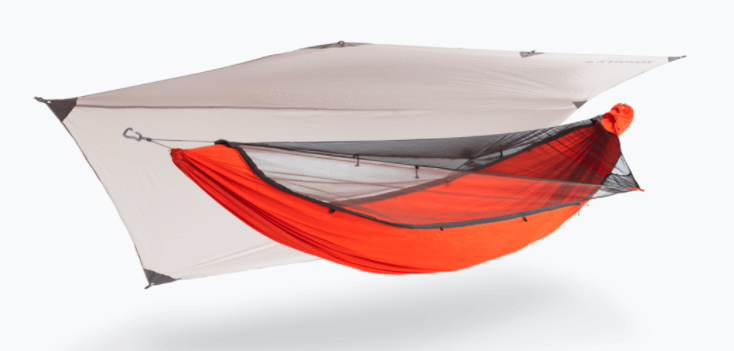 First on the list of the best gifts for outdoorsy dads: The Kammok Mantis. If you've been hanging around Terradrift for any length of time, you know we're big fans of Kammok products. Yeah, they're our hometown hammock shop, but they also make quality gear that's sustainable. Our favorite thing in the Austin-based gear shop? The Kammok Mantis hammock camping setup. Comes with everything your dad needs to sleep soundly in the outdoors and weighs in at around 2lbs 12oz (2lbs 3oz for the ultralight Mantis): attached bug net, tarp, straps, you name it. Check out our Kammok Mantis review, then order dad one on the Kammok site.
Kammok
•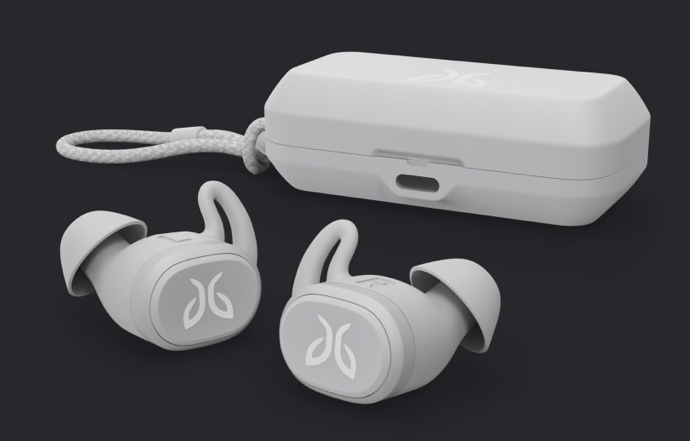 No matter what kind of adventures your dad enjoys, from cycling to the office to multi-week excursions into the wilderness, these earbuds can take whatever he throws at them. They're dust-proof, waterproof, shock-proof, sweat-proof you name it, so come sandstorm, downpours, or just day-to-day abuse, these earbuds can handle it. The sound is pretty great, too, and they're super secure in your ears, so forget about worrying if they'll pop out in the middle of a ride/hike/paddle. He can even take phone calls with them! Snag him a pair here.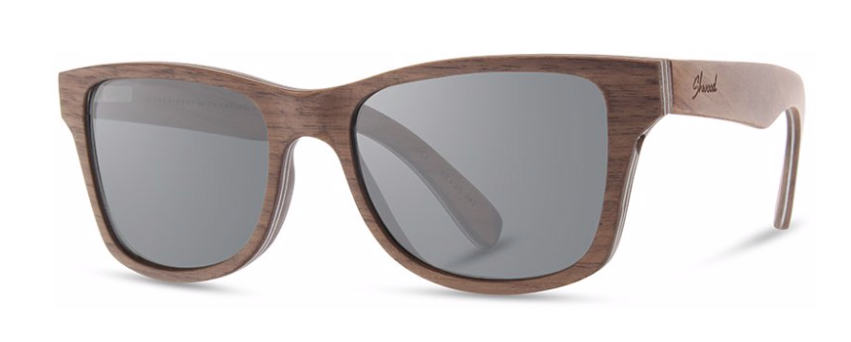 These shades are made of trees. Like, actual trees. With real wood and everything! They're not cheap, but quality sunglasses rarely are. And if your dad is into natural products made of natural things, he'll be super stoked to show off a pair anytime the sun is even kind of shining. Order him a pair of Shwood sunglasses on REI.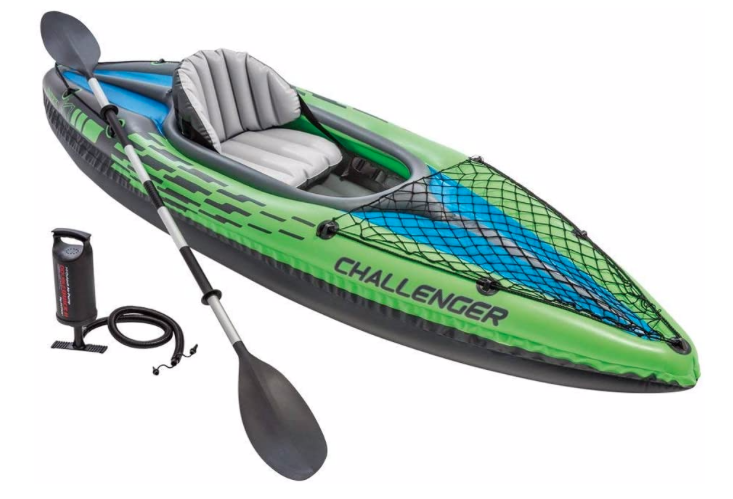 If you saw our Inflatable Kayak Review and have been keeping an eye on our Instagram feed, you know we love our inflatable kayaks. These things are super portable, so dad can take one with him just about anywhere, plus it inflates in about 10 minutes. That means he can get out on the water and start paddling sooner rather than later! Perfect for dads who don't have a roof rack on their car, a place to store a full-size kayak, or don't want to mess with hoisting a kayak up and down on top of their SUV over and over again. Get one on Amazon here or the two-person expedition version here so you can join him.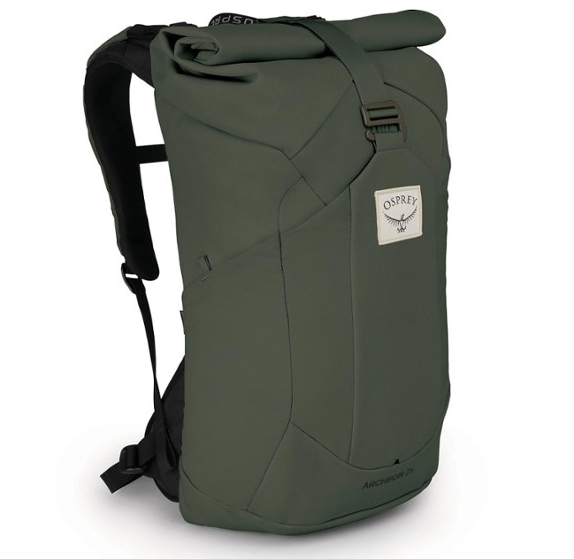 If your dad could use a new pack that's perfect for travel, trail, and everywhere in between, check out the Archeon 25 from Osprey. Made from ultra sustainable and durable hemp, it's eco-friendly and somehow both rugged and sleek all at the same time. It must be that stylish roll-top. It's small enough to pass as a personal item on most airlines but spacious enough to cart around everything he needs for a day of exploration (be it in the concrete jungle or the actual jungle). Find the Archeon 25 at REI here.
•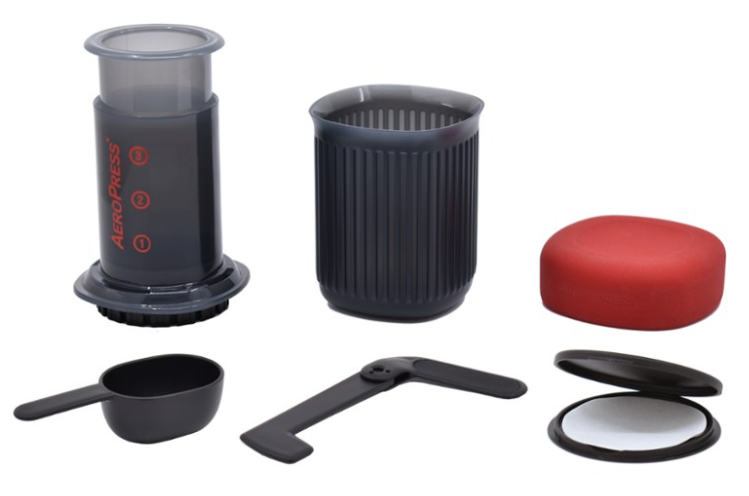 We mentioned the GSI Mini Espresso Maker for moms who love coffee, so we'll suggest the Aeropress Go for dads who love coffee. It all packs up into a neat little package for easy travel and makes a super speedy (and super strong) cuppa Joe. We love it, so we're pretty sure he will, too. Get one on REI here or Amazon here.
I know, I know. Underwear? But hear us out: These may be the most comfortable underwear your dad will ever own. Plus, they come in super fun patterns and colors and in several different fabrics and styles, including super sustainable (and super soft) Tencel. The Entourage performance line is even made of recycled plastic bottles and is designed for all of dad's outdoor pursuits. If underwear feels too personal, may we suggest the BN3TH lounge pants? Made of crazy soft Tencel Modal, your dad may not want to ever take them off (we didn't). Find a few of dad's new favorite underthings on Bn3th.com.
•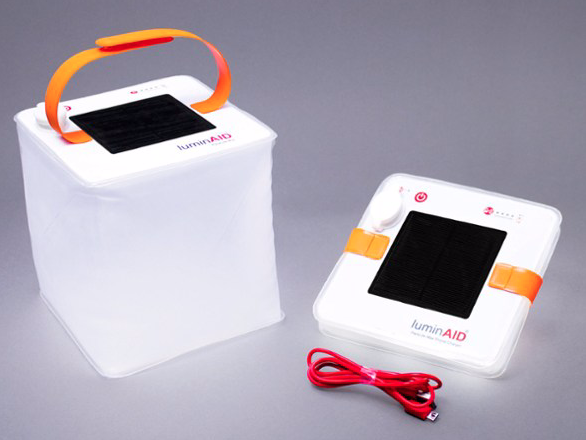 This inflatable lantern packs down flat when not in use, is powered by the sun (or via USB if necessary), has 4 different brightness settings (plus flashing), and weighs almost nothing, so you can take it car camping or backpacking! Our favorite part? Since it's waterproof, it can withstand showers and some whitewater spray if dad wants to take the kayak out at dusk. Find the LuminAID PackLite Max on REI. On a budget? Don't sweat it. You can still get dad something he'll love (and use often) for under $25. The LuminAID PackLite Firefly isn't quite as bright and doesn't charge your phone, but it's still a fab lantern.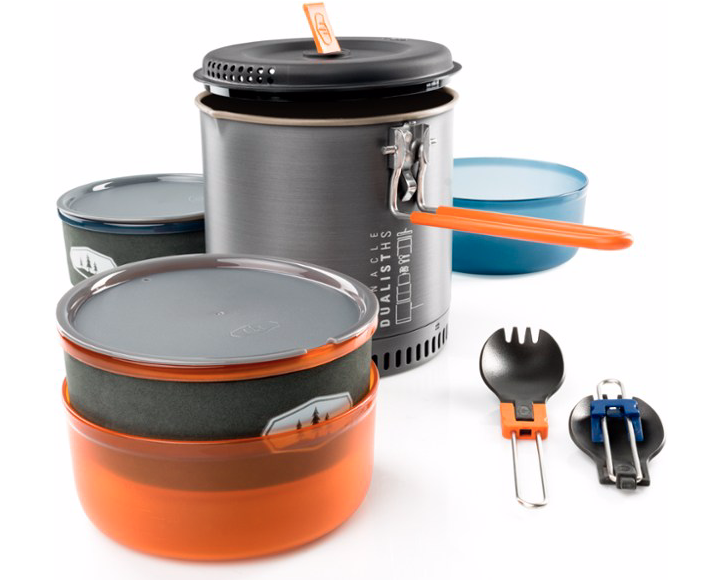 Whether he's cooking in the backcountry or in a more establish campground, this cookwear set will definitely come in handy. With two bowls, two (short and wide) insulated mugs, two sporks, and one 1.8 L pot with a strainer lid, he'll be eating fine in no time. Plus, since it's made of ultralight hard-anodized aluminum and nylon, it's light enough for backpacking. Plus plus, it all nestles together in a sack that doubles as a wash sink and there's still room for a backpacking stove and fuel canister in there. Win. Find the set at REI.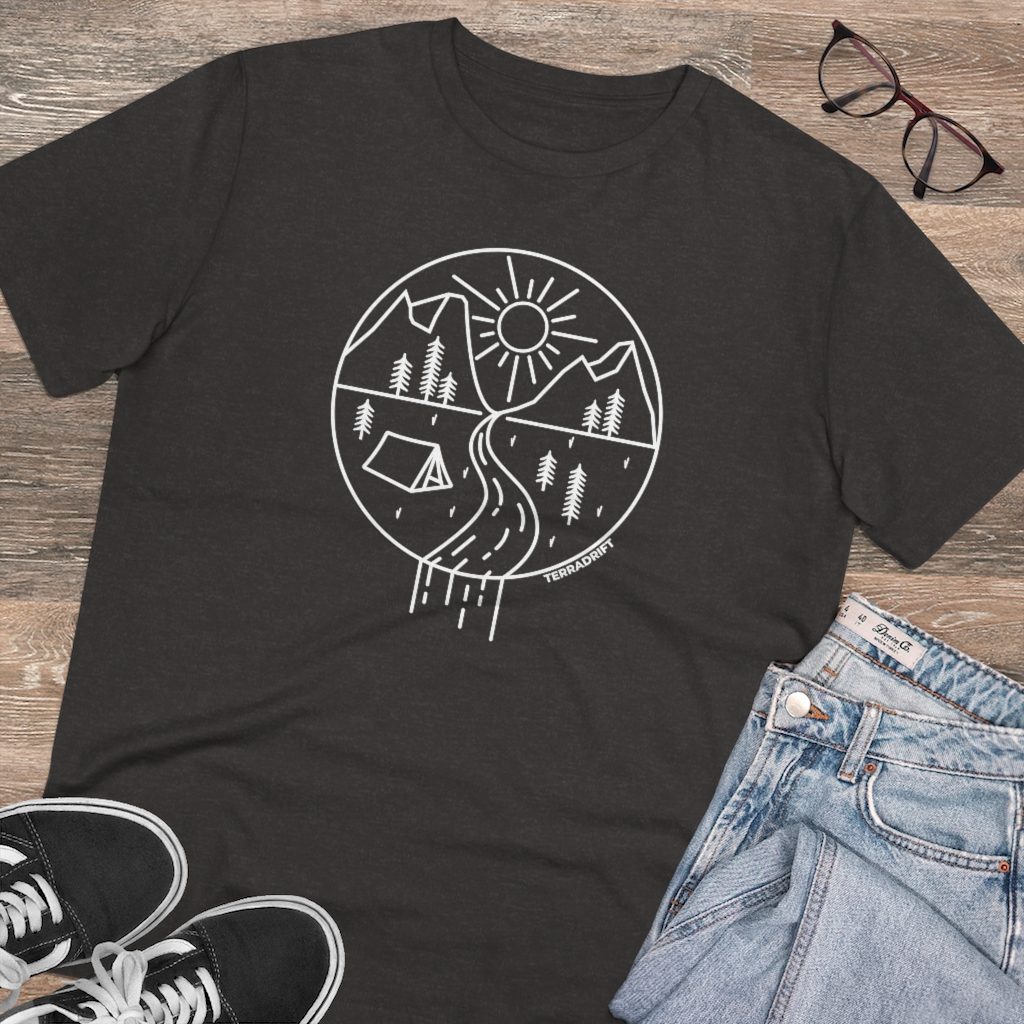 Last onour list of the best gifts for outdoorsy dads: dope shirts. Let him wear his love for the outdoors on his sleeve…literally. I know this probably sounds like a shameless plug (mostly because it is…), but we can't recommend our brand new Terradrift T-shirt designs highly enough. Pick from any in the collection–all of which are printed on eco-friendly organic cotton–and make him the coolest looking–and conservation-minded–dad on the block. Take your pick of our newest designs in the Terradrift Shop.
•
Hopefully that's enough gifts for outdoorsy dads to get you started this Father's Day. But if not, and because we don't believe in perpetuating gender stereotypes, we're pretty certain dads will love everything on our Mother's Day Gift Guide just as much as moms, so check that list out, too!
Alisha is a freelance writer and photographer based in Austin, TX. She loves her tiny house, vegan food and experiencing the community of travel in far away places. She's also pretty sure she's addicted to coffee. alishamcdarris.com