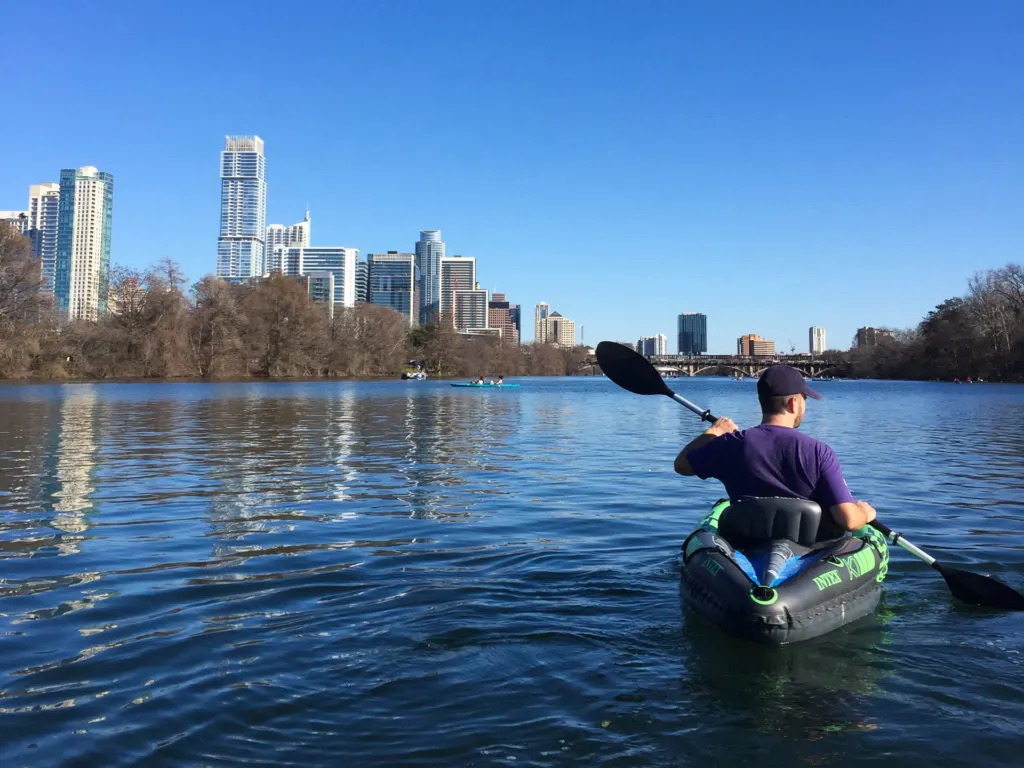 It's summer! Which means a lot of folks will be heading out to the river/lake/ocean/stream or whatever body of water is nearby for some aquatic fun and recreation. Personally, we've been taking our kayaks out since January, but we live in Texas so we can do that without full wetsuits. But if you're new to kayaking or think it's about time to level-up your water recreation game, you may be wondering what to bring kayaking when you head to the launch site. Well, fear not! Because we've compiled a checklist of kayaking essentials so you can go prepared!
1. Kayak
Obviously, the first thing you're going to need if you plan to go kayaking is a kayak. You can rent one, of course, but having your own means you can go as often as you want without having to shell out $30 a pop. That said, not everyone has a place to store a full-size kayak or a way to get it to the river (if you do, something like this 12 foot Pelican sit-in kayak may be just what the doctor ordered). Take us for example: we live in a tiny house without a garage and don't have a roof rack. Fortunately, there are plenty of options if that's the case! The Intex Challenger Inflatable Kayak is a stupendous budget option at under $100 (and we've even done a full review on them here). For deeper wallets, there's Oru Kayak, an innovative folding kayak that you can't help but be obsessed with.
2. Personal Flotation Device
The very next thing on the list of what to bring kayaking is a PFD (or life jacket or life vest…). It's important to have onboard every kayak for, you know, safety purposes, but is also legally required in many places. So, bring one so you don't drown, sure, but also so you don't get fined.
3. Paddle
Some kayaks come with paddles. Others do not. In that case, you'll need one. We like this 2-piece budget paddle from Amazon, which isn't prohibitively expensive, but for a compact, collapsible model that separates into 4 pieces for easy packing and traveling, check out this option available on Amazon.
4. Dry Bag
Don't let your stuff get soggy. Keep it all safe and dry with a dry bag (or three). Get one that's big enough for whatever you're bringing–phone, camera, extra layers, snacks, etc.–and make sure it's not just water-resistant, but waterproof. You know, in case you take a tumble and you and your stuff end up in the drink.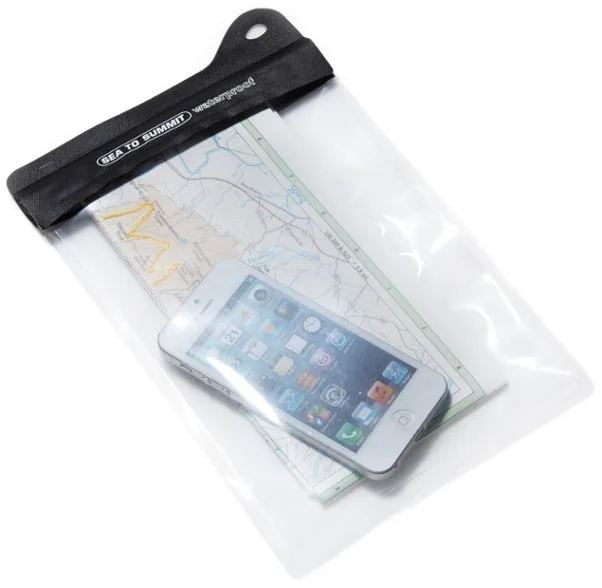 5. Waterproof Phone Case
Want to know what to bring kayaking to protect your phone (while still being able to use it)? Yeah, I know, I just mentioned a dry bag, but sometimes you want to keep that sucker handy. Especially if it also happens to be your camera. If that's the case, get a waterproof case for your phone like this Sea to Summit Accessory Case so you can keep it on your person without worrying about splashing a little water on it (or dropping it in the lake when you reach out for a selfie…).
6. Sun Hat & Protective Clothing
Especially if you'll be out on the water for long periods of time and frequently, protect your skin. Start with a nice wide-brimmed sun hat like this Blusign Approved Sunday Afternoons deal to keep the glare off your face, then round out the ensemble with a long-sleeve rash guard (this one's even made with recycled materials). It's a lot easier than constantly applying sunscreen and can even keep you cool when you regularly soak the fabric.
7. Bilge Pump or Sponge
You'll likely only need a bilge pump for rough kayak trips that involve whitewater (or if you're a really bad kayaker and regularly tip your craft), but it does come in handy for bailing water out of your boat if you get swamped. For lazy lake and river trips, it's probably not a tool you'll require. But a decent sponge comes in handy more often than you might think!
8. Headlamp
If you strictly dip your paddle during daylight hours, a headlamp obviously won't be necessary. But there's something about kayaking at dawn and dusk, and even well into darkness (we've paddled out to watch the bats take flight in Austin a few times), and for that, you'll need a headlamp. Again, they're often required in most destinations and municipalities if you'll be out there after sunset, so grab a waterproof model like the Black Diamond Cosmo and don't be afraid of the dark!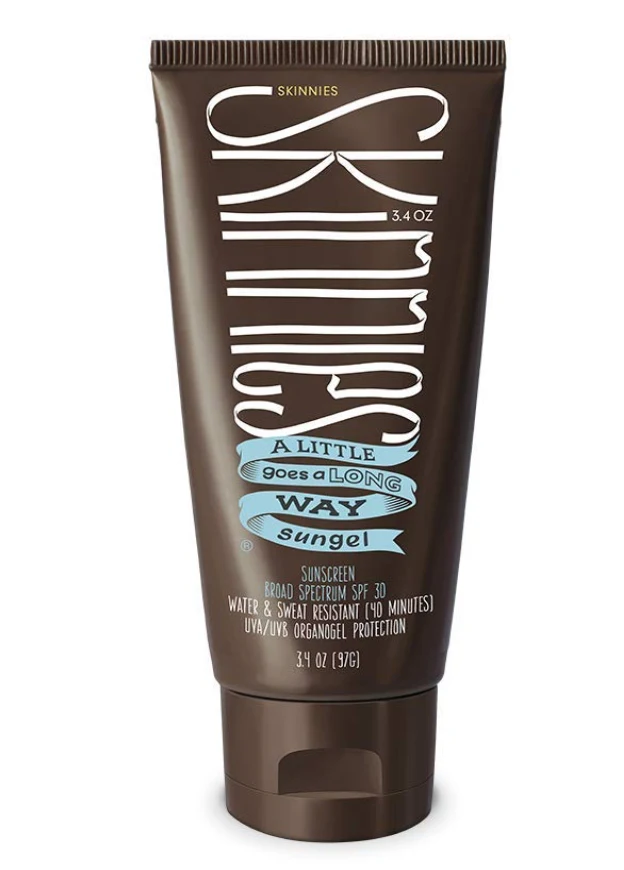 9. Sunscreen
You might be surprised how quickly you can get sunburned when out on the water. So make sure you apply sunscreen liberally and apply it often. Make sure you select an option that's water resistant for at least 60 minutes and–if you'll be kayaking in the ocean especially–reef friendly. Our fave? Skinnies sunscreen. The gel goes on totally clear and totally smooth and it's waterproof for a full 90 minutes! But check out more options in our post about vegan reef-safe sunscreens.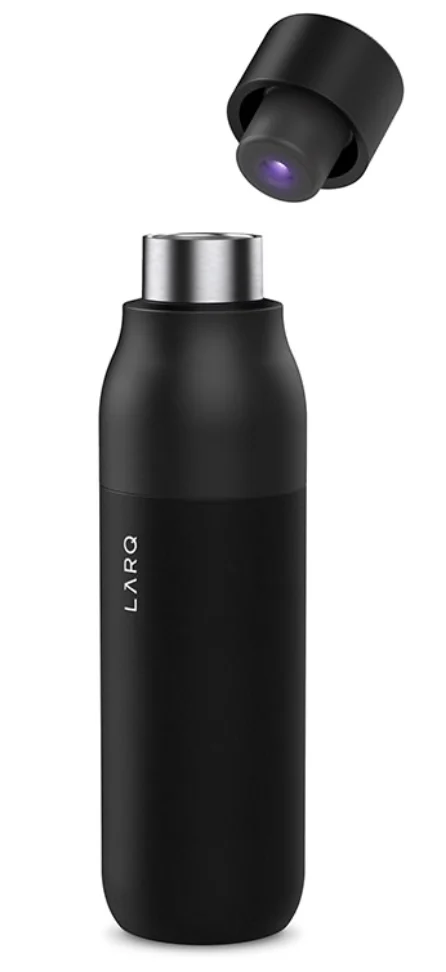 10. Water Bottle
Don't get dehydrated while surrounded by water. How embarrassing! Drink up, especially if you're in the sun! Naturally, any water bottle will do, but we like a Nalgene for any type of adventure or a Larq to keep our hydration fluid cold and purified (check out our review of the Larq purification bottle).
And there you have it! Your very own kayaking essentials checklist with details and info on what to bring kayaking during your next summer adventure. Now that you're all set for your next water-based outing, get out there and wander on!
•
This post contains affiliate links. That means when you click on a link on this page and make a purchase, we may receive a small percentage. So thanks in advance for supporting us!
Alisha is a freelance writer and photographer based in Austin, TX. She loves her tiny house, vegan food and experiencing the community of travel in far away places. She's also pretty sure she's addicted to coffee. alishamcdarris.com