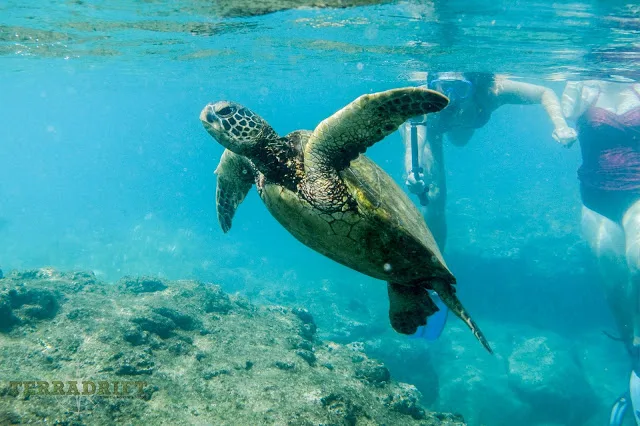 Sunscreen. It's a summer staple. A product ubiquitous in beach bags, backpacks, and drugstores the world over. It protects our skin while we're out in the world exploring and keeps us from looking like leather couches as we age. But could the sunscreen we use be doing as much damage to the environment as it's doing good for our body's largest organ? Turns out, a lot of the ingredients in suscreen damages coral reefs (which are not only a natural wonder, but living things, remember), makes ocean life sick, and contaminates waterways. How can we avoid such destruction while still preventing skin cancer? If you don't want to fully cover up with UPF clothing, then with reef safe sunscreen, of course! We rounded up 7 quality options that are not only reef friendly, but vegan, too, so you can wander (and swim) on!
Why do You Need Reef Safe Sunscreen?
Short answer: it's bad for the health of the ocean and the living things in it. Many sunscreen ingredients can be toxic to fish in large quantities, which is especially an issue at popular snorkeling spots and crowded beaches, it can cause coral bleaching, which causes an increased risk in mortality, and damages the delicate balance of water-based ecosystems.
And I've got some bad news: Just about every cheap sunscreen you find at the drugstore or grocery store is not only not reef safe, but also tested on animals (and we don't recommend supporting companies who test on animals). Yes, every one. That includes store brands, Neutrogena, Coppertone, Banana Boat, Hawaiian Tropic, you name it.
Hawaii is one place that has seen the damage that sunscreen in the water causes first hand and went as far as to ban the sale of sunscreens that contain the ingredients oxybenzone and octinoxate, both of which are shown to contribute to the destruction of coral reefs via coral bleaching. (Good on you, Hawaii!) But in other places, it's up to the consumer to take a stand and make the right choice, which is why we've compiled this list of vegan reef friendly sunscreens.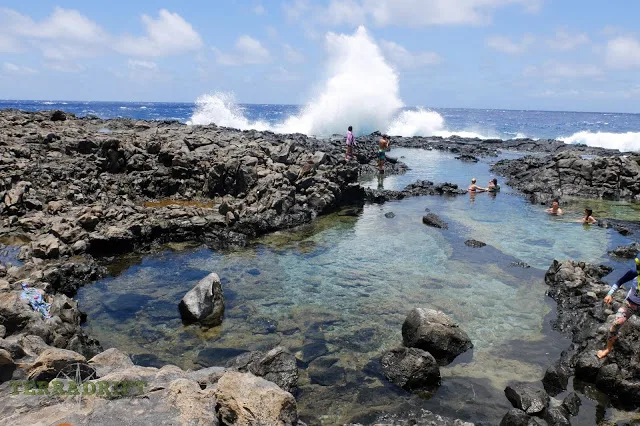 What's in Sunscreen that's not Reef Safe?
Naturally, to pick a sunscreen that's reef-friendly, you need to know the ingredients that are doing the damage so you can avoid them. Fortunately, there are quite a few brands out there that try to make it easy by putting a "reef safe" or "reef-friendly" seal right on the label. Unfortunately, most manufacturers only use the absence of oxybenzone in their products to label them "reef safe," but that's not the only thing that causes adverse effects in coral and other ocean life. Read the label to look for these ingredients, before assuming a brand is a safe choice:
Petrolatum, or mineral oil, takes years to biodegrade and is known to be harmful or fatal to aquatic life and waterfowl.
Titanium Dioxide is a mineral that does not biodegrade and is found to react in warm seawater to form hydrogen peroxide, which is harmful to all sea life.
Oxybenzone and octinoxate are two chemicals believed to cause coral bleaching.
Parabens like methyl paraben and butyl paraben or phenoxyethanol are also toxic to sea life.
So check the ingredient label before you trust a seal the manufacturer slapped on the front of the bottle (which, like the term "natural," isn't regulated). Want a few product ideas to get you started? Here are 5 reef safe sunscreens (that also happen to be vegan sunscreens).
The Best Vegan Reef Safe Sunscreens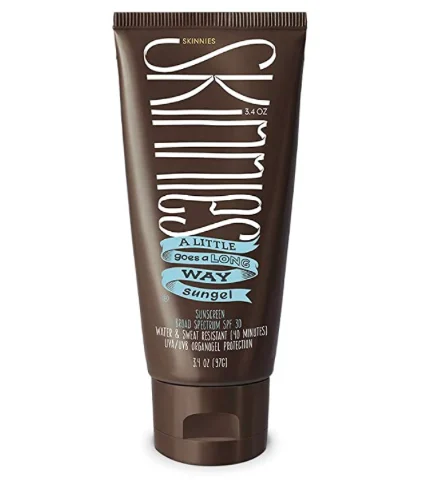 Skinnies
Shinnies sunscreen is at the top of the list for a reason: It might just be the best. Not only is it a vegan and reef safe sunscreen, but it's also not diluted with water, which means 100ml of this stuff is worth 500ml of other brands who dilute their sunscreens with up to 70% water (according to Skinnies). That means it's extra sustainable, but also, a little goes a long way (like, a really long way–a pea-sized amount is all you need for your face, ears, and neck). That's good, because it's not cheap, but on the upside, a bottle should last a lot longer than you're used to. Plus, it's more of a gel than a lotion, so it goes on completely clear and silky smooth–we've tried it. There's an SPF 30 version and an SPF 50 that's water-resistant for up to four hours!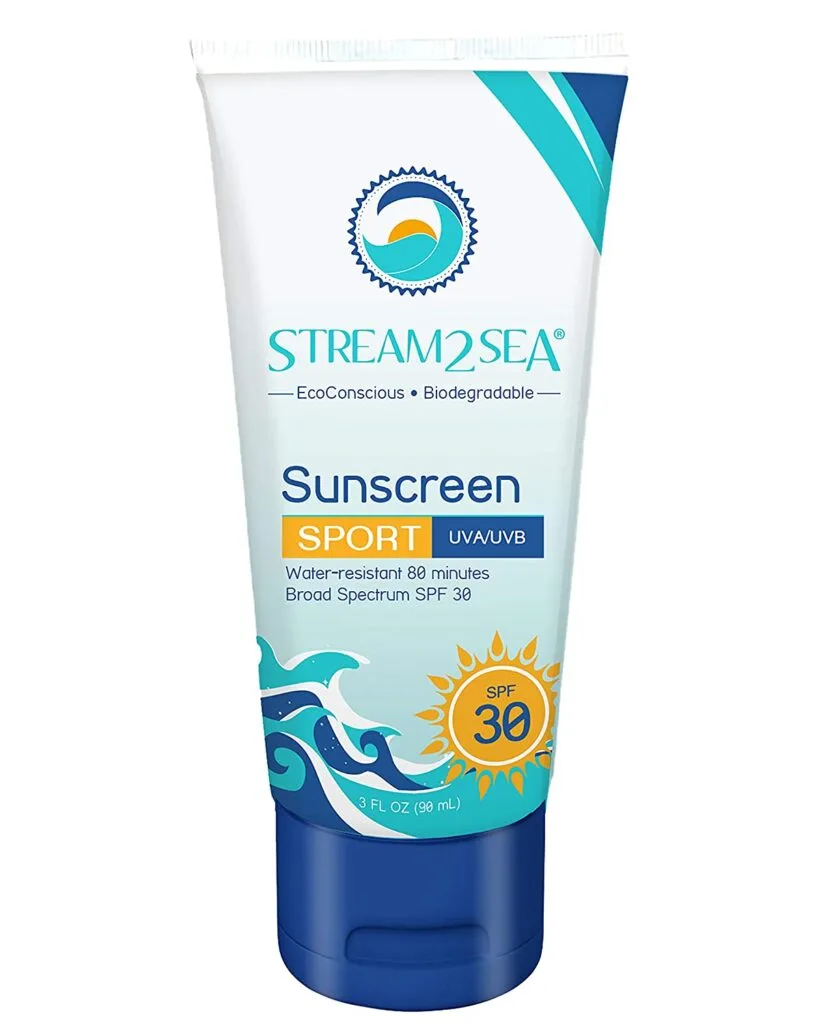 Stream2Sea
A ton of research went into creating this sunscreen that promises not to harm waterways or the creatures who live there. In fact, the brand goes above and beyond to ensure anything that might have negative effects on your skin, ocean life, plant life and waterways stays out of the bottle. There are several SPF options and bottle sizes available, but we recommend avoiding the tinted version: we found it stained light clothing. Find the Stream2Sea line here.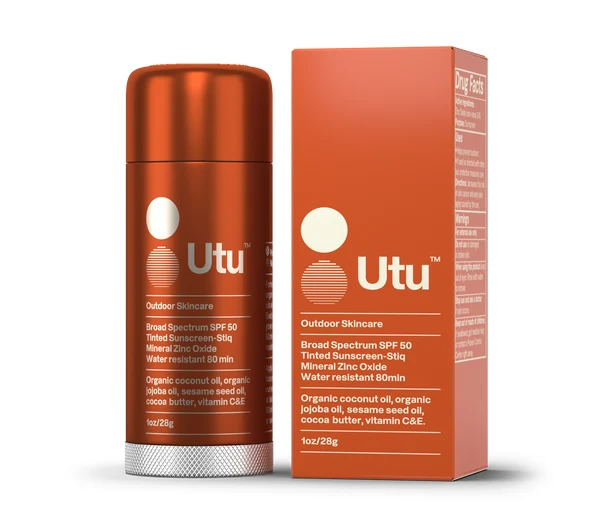 Utu Outdoor Skincare
We've found a pleasant handful of vegan, reef-safe sunscreens over the years, but products in zero-waste packaging can be tricky to locate. Imagine our delight when we learned about a new zinc oxide-based brand: Utu. It comes in SPF 30 and 50 versions, our favorite being the 50 that comes in a refillable and recyclable twist-up stick. It's tinted so doesn't leave your skin white, is thick but glides on smoothly, and is water resistant for up to 80 minutes! On the downside, the refillable metal container needs a little retooling. The lid comes off easily and the refillable insert can just fall out if you tip it upside down. But frankly, we're willing to throw a rubber band around the whole thing to keep it secure in exchange for such a sustainable, clean, reef-safe sunscreen option. Find Utu Sunscreen here.
Sun Bum
Sun Bum makes vegan sunscreen that's also reef-friendly. The Original is a good option (available in SPF 15, 30, and 50) as is the Mineral Sunscreen Lotion (in SPF 30 and 50), but steer clear of the Clear Zinc, Face Stick, and the Signature Stick and Lotion, all of which contain octinoxate and beeswax. This brand is a staple at surf shops nationwide, so it's easy to find, but it's not the cleanest option ingredient-wise.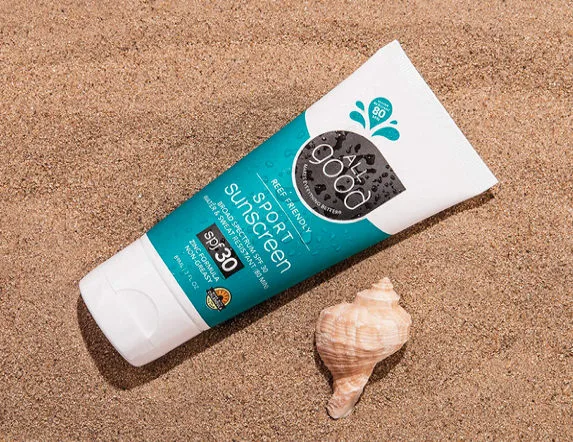 All Good
Broad-spectrum protection and water resistant lotion all in one convenient package. The downside? The lotions are only available in SPF 30 (though, fun fact: many scientists say that anything about 30 isn't actually that much more effective). There are more protective (SPF 50) sunscreen butters from All Good, but some vegans may want to avoid those as they contain beeswax. That said, none of the products are tested on animals and they're all reef safe.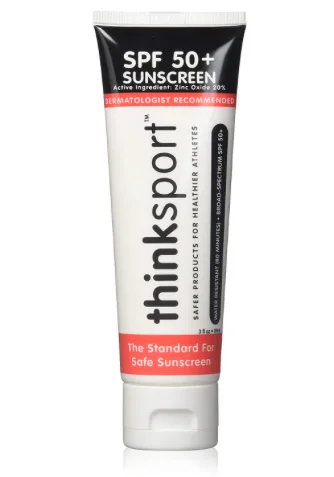 Thinksport
For a zinc sunscreen that's both reef safe and vegan, give Thinksport a go. We like the SPF 50 version that's water-resistant up to 80 minutes because it's thick (but not too thick) and protects immediately after application, but also because it's one of the less expensive options available. There's even a version for face and a stick (both SPF 30), but the stick does contain beeswax.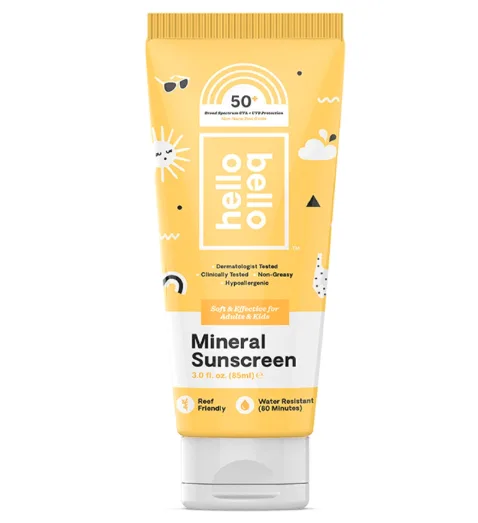 Yes, this is largely a baby and family brand by celebrities Dax Shepherd and Kristen Bell, but this sunscreen is good for everybody (including fishes). The active ingredient is Zinc Oxide and it's totally vegan and reef friendly. The lotion is only available in SPF 50, but the SPF 30 stick (available at Walmart) is also suitable for vegans (meaning no beeswax), which is super rare.
Other Ways to Protect Your Skin (and the Ocean)
But sunscreen isn't the only way to help protect yourself from damaging UV rays. We're advocates of simply wearing more clothing, too. Yeah, yeah, sometimes it's hot and you don't wanna, but let me tell you, a nice long-sleeve rashguard-type shirt can not only protect your delicate epidermis, but when wet, it also keeps you cooler longer than if your arms were bare. Plus, look how cute this one from Patagonia is! Sorry, dudes, the Patagonia rashguards for men aren't nearly as fun. And a hat works wonders for protecting your face when outdoors (whether that's at the beach or on a mountain). We like a good wide-brimmed, packable variety like this Columbia hat for women or this rugged hemp hat from Patagonia (with no leather straps!) for just about anyone.
Plus, protective UPF clothing means you don't have to apply as much sunscreen to exposed skin. Which means you save both money and chemicals from washing into the ocean. That's a win-win.
So this summer, before you head to the beach (or anywhere outdoors, really), stock up on sun protection and don't turn into a leather couch.And show some love to the fishies and coral that make our oceans so vibrant and wonderful while you're at it. Wander on!
•
This post contains affiliate links. That means that when you make a purchase, you support Terradrift as we may receive a small percentage of each sale. You buy a sunscreen, we can maybe order a tiny travel vial. Win-win.
Alisha is a freelance writer and photographer based in Austin, TX. She loves her tiny house, vegan food and experiencing the community of travel in far away places. She's also pretty sure she's addicted to coffee. alishamcdarris.com