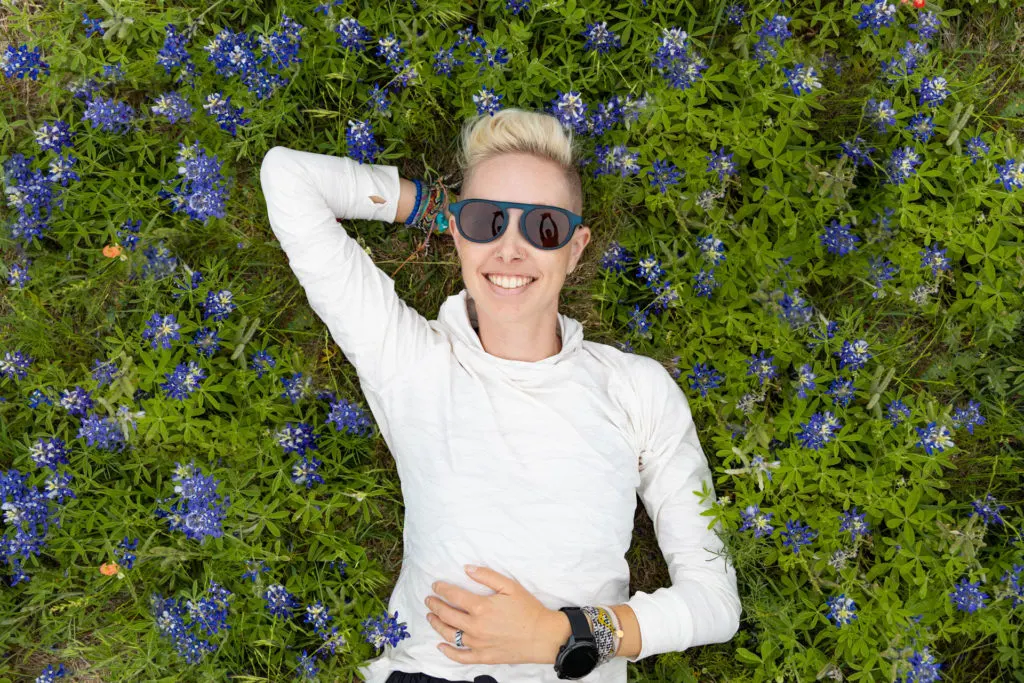 It's summer! And that means it's time to start spending more time by the beach, the pool, in the yard, or wherever the heck you like to play outside. We're going to guess there's a fair amount of hiking, biking, and/or kayaking involved. But if you're going to be spending a lot of time in the sun, you've got to protect that delicate epidermis. Maybe with a sun shirt with UPF protection. Maybe.
You've likely heard of UPF clothing. You've probably seen it hanging from clothing racks at REI. Generally speaking, it's clothing that features some sort of tight knit, usually made of synthetic material, and a sun protective additive that prevents the sun's UVA and UVB rays from reaching your skin. But what is UPF clothing, exactly? And is it necessary? Doesn't all clothing protect your skin from the sun? We did some digging to find out.
What is UPF Clothing?
Let's start at the beginning, shall we? UPF stands for Ultraviolet Protection Factor. It's similar in concept to the more commonly used SPF (Sun Protection Factor) used to describe the effectiveness of sunscreen, but UPF is specifically for clothing.
As for what gives UPF clothing its protective factors, it depends.
It usually starts with a sun shirt (or pants) with a nice tight weave. Think synthetic rash guard or swim shorts. The tighter the weave, the better the protection, as in, the less damaging UV rays can creep through the fabric. On the other hand, a mesh shirt or nice light, sheer swim cover isn't going to offer much at all in the way of protection. A T-shirt will offer some, but synthetics and thick fabrics like denim will provide more.
Many sun shirts and UPF clothing also contain additives intended to help block or absorb even more UV rays. Some are impregnated into the fabric and don't wash out, like Zinc Oxide. But the number one thing that sets UPF clothing apart is lab tests that prove that it does, in fact, protect you from harmful UV rays.
These sun protective products are typically available in UPF 15-50, but to be actually helpful, a UPF rating of at least 30 is best, though 50 is ideal. BTW, UPF 50 means 98% of UV rays are prevented from getting to your skin.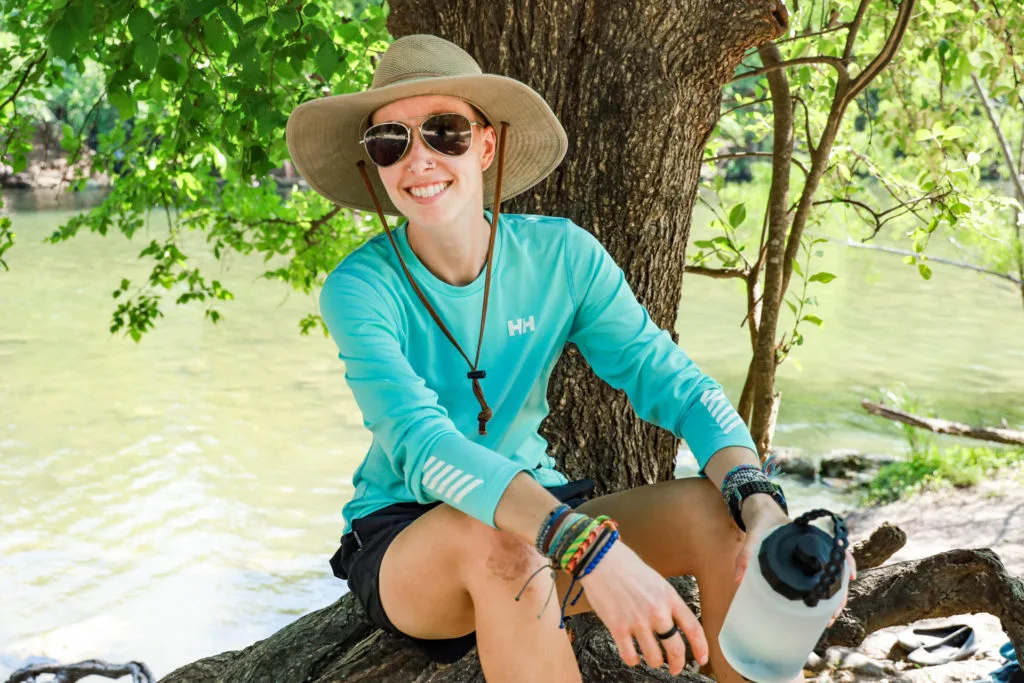 Do you need UPF Clothing?
But do you really need a special sun shirt with a UPF rating? Won't any shirt keep you protected? Basically…it depends. On both you and the exact clothing you're wearing. Though, frankly, I've never gotten sunburned through any solid-weave clothing, so there's that…
But according to one study we found (they are despairingly few and far between), a simple white cotton shirt will offer little UPF protection. Like, less than 10. But a grey or colored cotton shirt will do nicely!
Denim is an excellent protector, though, no, I almost never wear denim during outdoor activities (that crap is hot!). Nylon and polyester fabrics typically offer good protection, too, due to their ultra-tight knits, though not likely quite as much as fabrics with a UPF rating.
So why choose UPF clothing when most everyday or outdoor-specific clothing will do? If you're ultra sensitive to sun or have a family history rife with skin cancer, it certainly can't hurt. Plus, purchasing sun protective clothing guarantees (well, as long as you do your research and buy from a reputable brand) that you're covered whether you're on dry land or in the water (some natural fibers are less protective when wet).
But for most people on most days, your typical tightly-woven long sleeve shirt will do just fine. Just don't forget a hat!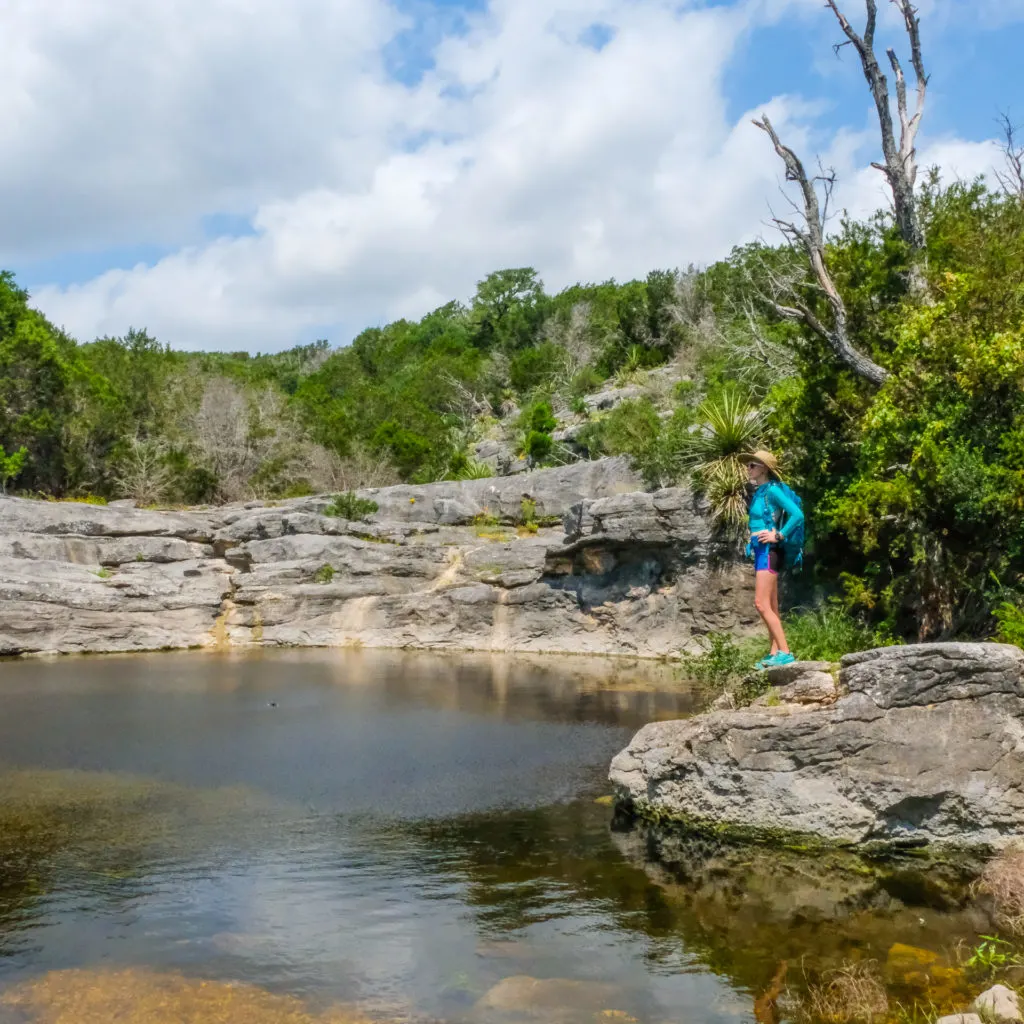 Tips for Picking UPF Clothing
Think you might want to score yourself a sun shirt or two for extra sun protection and peace of mind (and less reapplying of potentially toxic sunscreen)? Here are some tips to ensure you're getting the goods:
Opt for clothing that doesn't feature chemical additives like sprayed-on formulas that can wash out over time.
Check to make sure the brand has done tests at independent (read: unbiased) labs to ensure the UPF rating is accurate.
Pick loose-fitting clothing as stretched materials can reduce the amount of protection they offer.
Want a few recommendations? We got you. Here are some of our fave shirts with UPF protection:
So protect your delicate epidermis, whether it's with your favorite ol' hiking shirt or a shiny new model with UPF, then get out there and wander on.
•
Don't forget the sunscreen for skin like hands, faces and feet that may still be exposed! Check out our recommendations for reef safe sunscreens in this post!
•
This post contains affiliate links. That means when you click-click and make a purchase, we may receive a small percentage, which helps keep the good content coming'!
Alisha is a freelance writer and photographer based in Austin, TX. She loves her tiny house, vegan food and experiencing the community of travel in far away places. She's also pretty sure she's addicted to coffee. alishamcdarris.com