I might be addicted to lip balm. It's an issue. Especially since vegan lip balm can be slightly harder to find (many brands contain beeswax) and vegan lip balm WITH SPF?! *Sigh* They're few and far between, unfortunately, especially if you'd prefer the stuff that's going on your lips (and, as a result, into your mouth) to be sustainable and non-toxic. Lucky for you, we found a few brands that offer just that (plus are reef-safe)! So stock up, 'cause you're gonna wanna have a tube for every bag this season!
Vegan Lip Balm with SPF
Hydrating, brightening, sun protective and lightly (and naturally) scented, Allez lip balm may be the most sustainable lip balm on this list. Not only is it vegan, but it's in a compostable cardboard tube! So it's zero-waste! Huzzah! On top of that, it contains zero synthetic fragrance, it's free from alcohol, parabens, sulfates, SLS, SLES, formaldehyde, and phthalates. It doesn't state how much sun protection it offers, so it's probably marginal at best, but for at least some protection, order Allez lip balm here.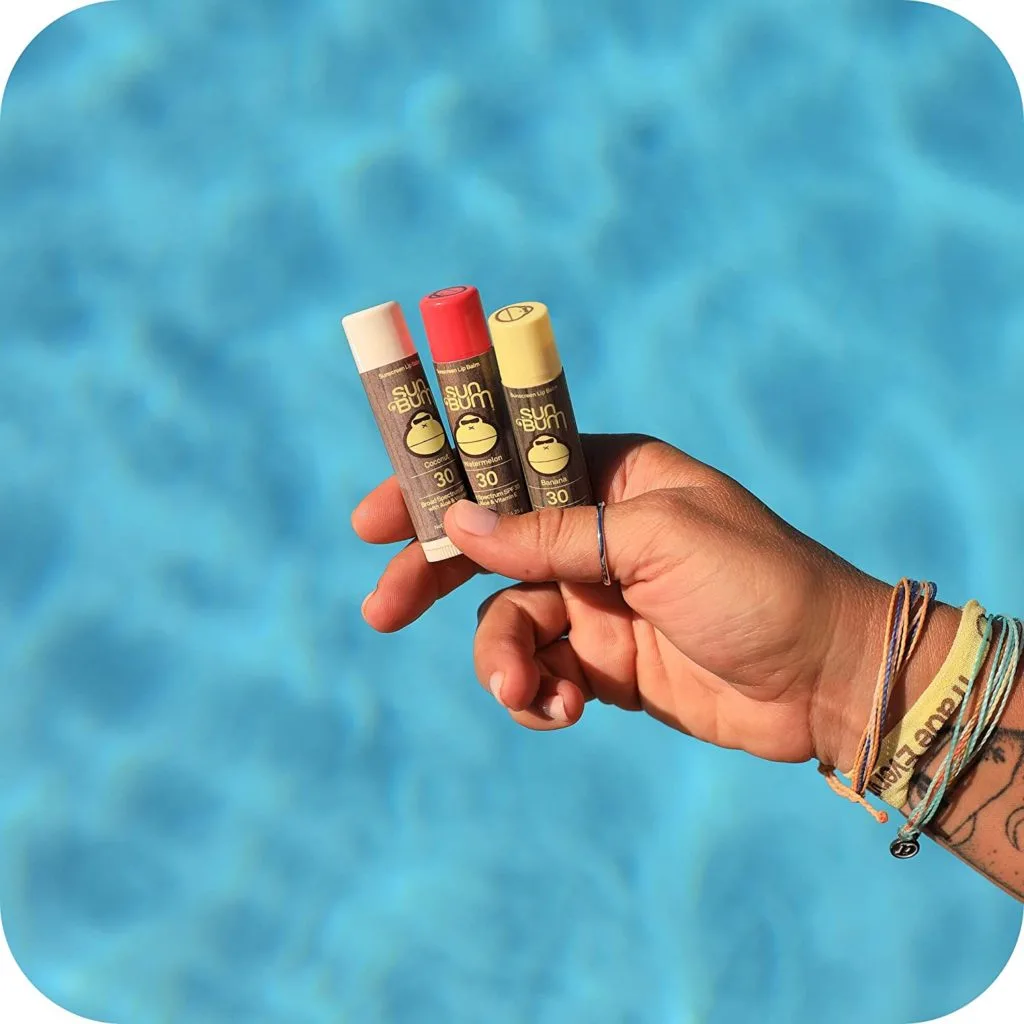 Sun Bum
This vegan lip balm is completely cruelty-free and features an SPF rating of 30. Plus it comes in a variety of scents. The scents do tend to be a bit aggressive, though, so choose wisely if you're not a fan of, say, banana. Not all the brand's products, or even all their lip balms, are vegan, but their original line of lip balm with SPF is, so go nuts. Find Sun Bum lip balm here.

Hurraw! Sun Lip Balm
A vegan lip balm with SPF 15! Hooray! (Or Hurraw?) This option with SPF may only be available in one flavor/scent–tangerine chamomile–but that keeps things simple. It's made with organic, vegan, and raw ingredients, including zinc oxide for sun protection. So yes, like with most legit sunscreen lip balm, your lips might be a bit whitish after application, but that's how you know it's working! We like the slim profile–it fits easily in pockets. Find Hurraw here.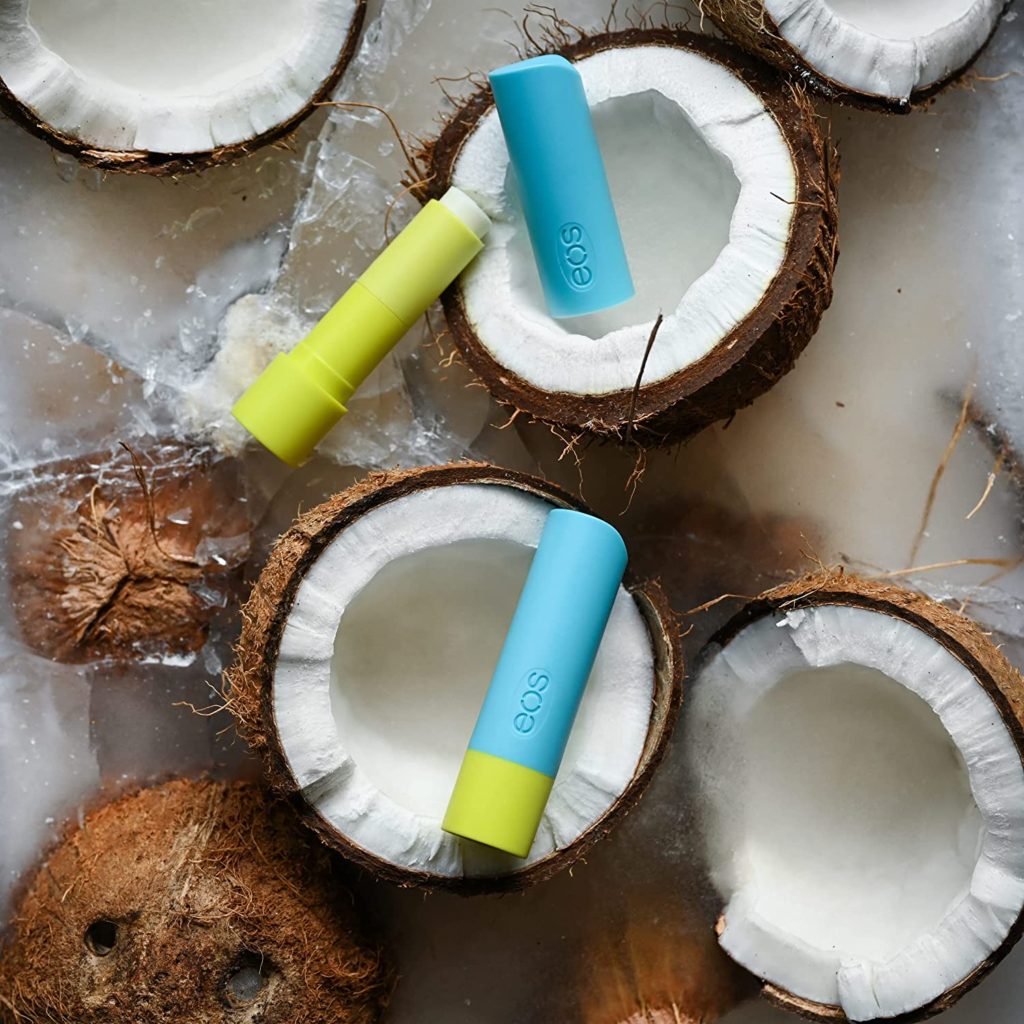 EOS Lip Balm
EOS actually offers several vegan lip balm options that contain sun protection, including The Guardian Sun Protect with SPF 30, which comes in a lipstick-esque tube in watermelon and coconut scents and a Shea + SPF 15 lip balm in the brand's classic little egg-shaped container (which is bulky, but easier to locate in an overflowing bag). All are PETA certified.
Bottom Line
Know of any other vegan lip balm with sun protection we should ass to this list? Let us know! Hungry for more vegan-friendly products and gear? Check out our list of vegan hiking boots here and vegan hiking snacks here! Now protect those lips and wander on!
•
This post contains affiliate links. That means when you make a purchase, you may be helping to support more great content from Terradrift. Thanks for that, rad human.
Alisha is a freelance writer and photographer based in Austin, TX. She loves her tiny house, vegan food and experiencing the community of travel in far away places. She's also pretty sure she's addicted to coffee. alishamcdarris.com