Whether you're lounging around the house, roasting mallows over a fire, or kickin' it in the backcountry, cozy fleece sweaters have always been a wardrobe staple. But the materials fleece is made of (either wool, which we never recommend, or synthetics) and it's propensity to shed microplastics in the wash (read more about that in this post) means fleece isn't always the most sustainable layer. But you don't have to ditch fleece yet! Just opt for a more sustainable fleece sweater when it comes time to upgrade your wardrobe. Here are a few we dig.
Our 4 Favorite Sustainable Fleece Pullovers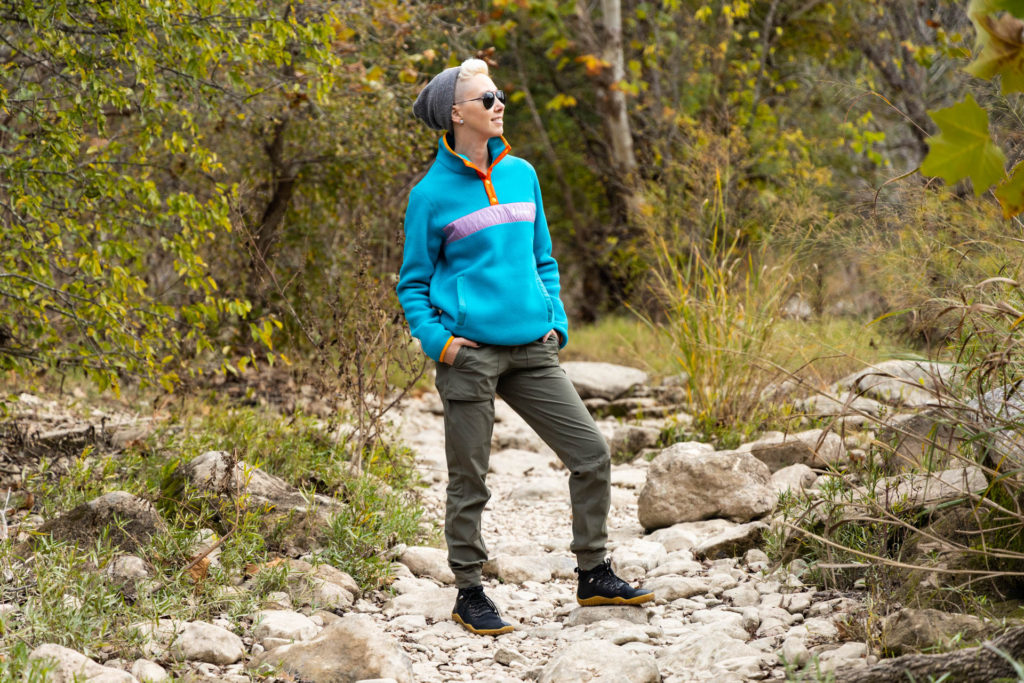 Cotopaxi Teca Fleece Pullover
This fleece pullover is soft to the touch and oh so vibrant. The sweaters are part of the sustainable brand's Teca line, which means they're made out of remnant materials (which means they help keep unused fabric out of the landfill) and recycled polyester, plus are available in several colors for men and women. There's also a nice, tall collar to keep out the cold and the pullover is super warm. Bonus: that kangaroo pocket is life. Every sweater should have one! Find the Teca Fleece Pullover on Cotopaxi's website (for women and men) or on Backcountry here.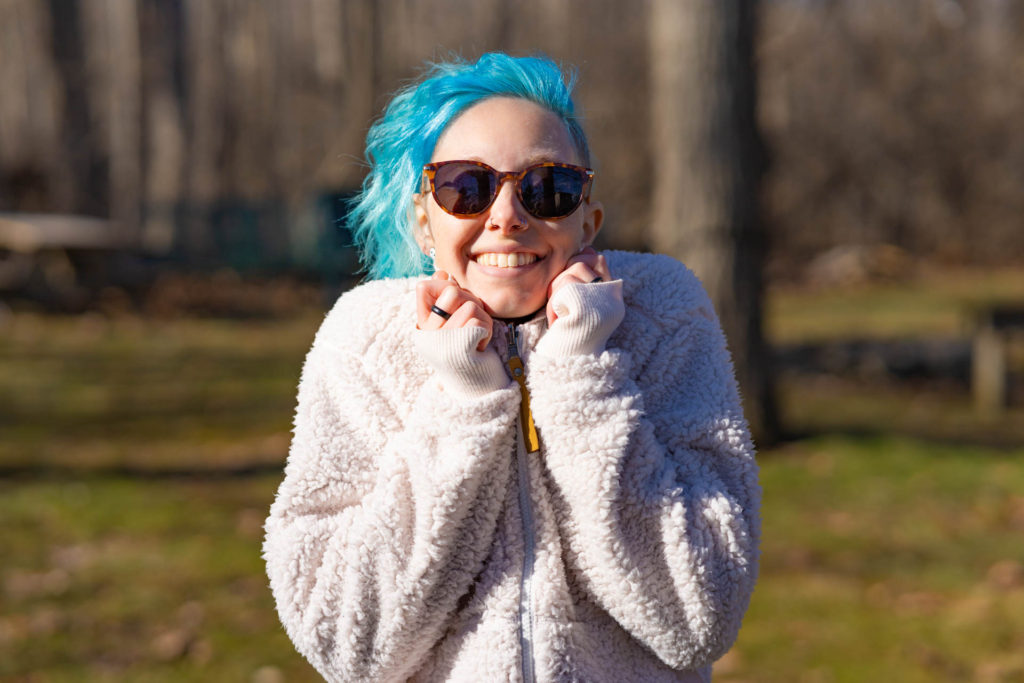 Prana Polar Escape Bomber Jacket
Designed less for extreme outdoor pursuits than cuddling up around the fireplace, the Polar Fleece is so soft and warm we didn't want to take it off. Available as a pullover or zip-up, it has a soft jersey lining on one side and a high-pile sherpa on the other. It's reversible, too, so you can choose which side gets turned to the winter sun. It's available in several colors so you can don your fave. Just don't expect your cabin buddies to keep their paws off. It's too dang soft. The Sherpa material is made of recycled polyester and the lining is part organic cotton, part recycled polyester. Find it on REI here. It's only available in "women's," but it doesn't feature an hourglass shape, so anybody can rock it.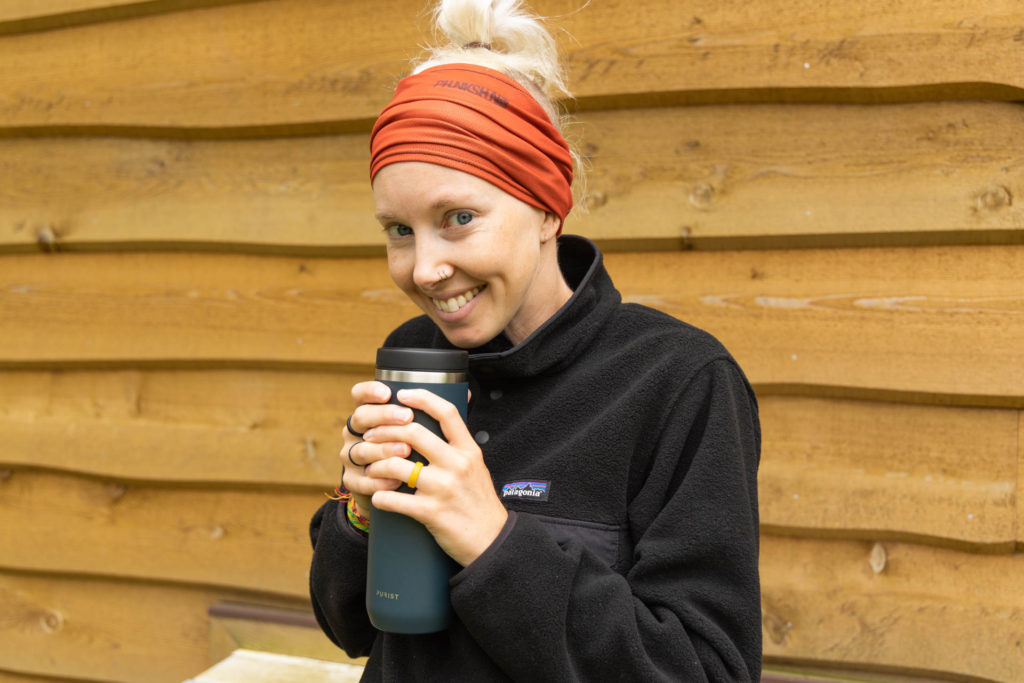 Patagonia Synchilla Snap-T Pullover
For everything from grocery runs to chilly hikes to lounging around the house, we love how cozy, soft, and comfortable the Synchilla Snap-T is. We could wear it all day long, honestly (and we have…for days in a row…). It comes in a wide variety of colors and patterns, but you know us; we always love a basic black. Plus, we dig the chest pocket that holds small items like keys or headlamps securely. Plus it's made of 100% recycled polyester. Find one for men and women on Patagonia's site or on REI here.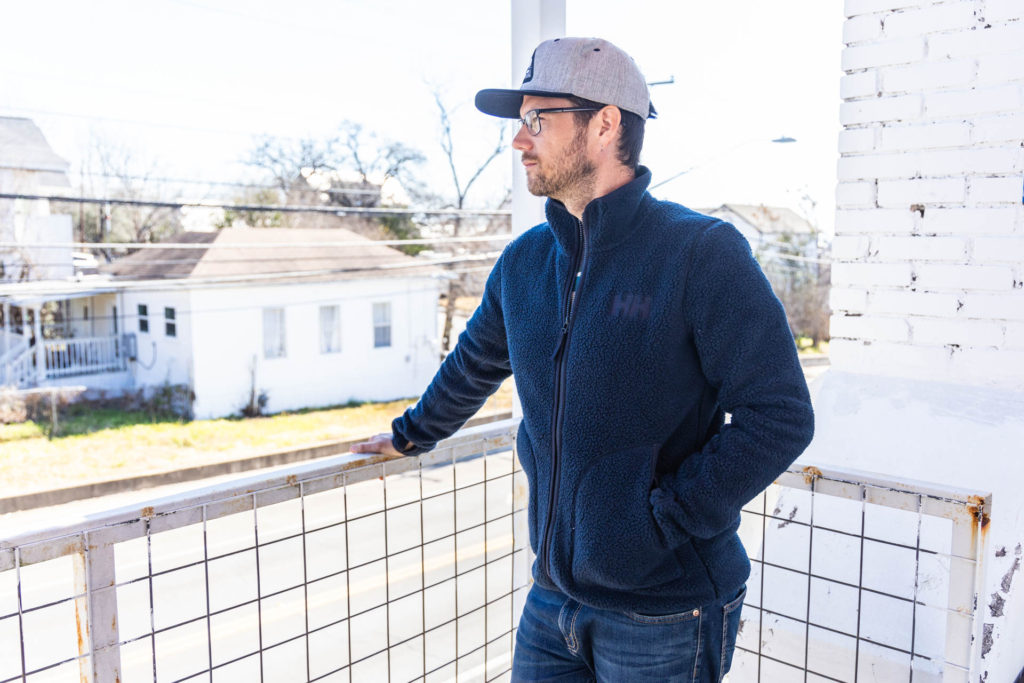 Helly Hansen Panorama Pile Jacket
The Panorama Pile Jacket is so warm and cozy You'll never want to take it off and you may find that your significant other frequently steals it out of your closet. Yup, it's that cozy. It's made with 100% recycled polyester and features a full-zip and high neck for extra protection, big ol' hand pockets, and a soft, high-pile, sherpa-like texture. It comes in a handful of colors, but just for men (by which we mean there's no specifically "female" style available, so….unisex). Find it on Helly Hansen's site here.
How to Wash Fleece
If you read our article about microfiber shedding, synthetics, and sustainable fleece, you know that microplastics are a problem with any synthetic materials. But that often goes double for fleece because it's designed to be softer than hiking pants or soft-shell jackets, which means the abrasion caused by your washer and dryer have the potential to release more microplastics into waterways.
Fortunately, there are solutions! Our favorite is to get yourself a Guppyfriend laundry bag. Just toss all your synthetic clothing inside, place it in the washer, and run a normal load. It will catch any microfiber breakage so you can dispose of it properly in the trash. Wanna go the extra mile: hang your fleece to dry. It will last longer and won't be as prone to shedding. Huzzah!
Now stay cozy out there in the great outdoors' favorite layer, and wander on.
•
This post contains affiliate links, which means when you click and make a purchase, we may receive a small percentage of the sale. And that helps keep the lights on and sustainable content comin' here at Terradrift!
Alisha is a freelance writer and photographer based in Austin, TX. She loves her tiny house, vegan food and experiencing the community of travel in far away places. She's also pretty sure she's addicted to coffee. alishamcdarris.com