I recently tested the brand-spanking-new Altra Lone Peak Hiker, the latest incarnation of Altra's best-selling, award-winning, Lone Peak line of trail shoes. And they may be the most comfortable backpacking boots ever. Ever! So pull up a chair (or a bus seat or a couch or a bar stool) and I'll tell you all about them.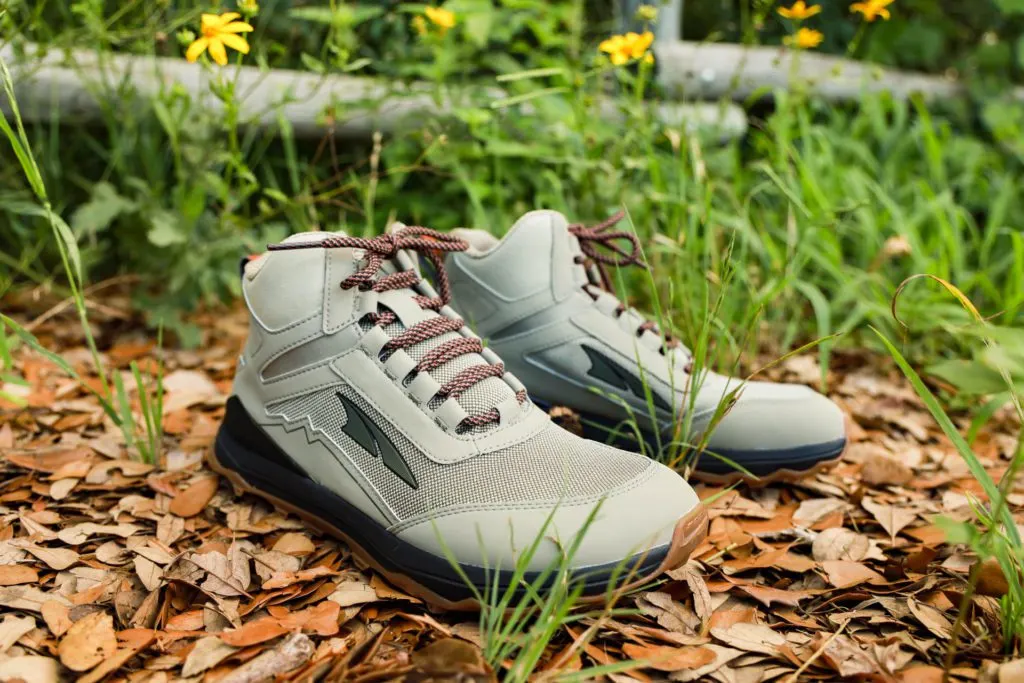 About the Lone Peak Hiker
The Lone Peak Hiker has all the features you know and love from the Lone Peak, plus a few upgrades, including that classic Footshape, balanced cushioning that places your toe and forefoot at an equal distance from the ground, AltraEgo foam that provides increased energy return, and Altra's dense Duratread rubber outsole designed to last longer and offer grip on both tame and technical terrain.
Let's start with the whole Footshape deal. If you've never experienced it, it's an extremely comfortable design feature shared by all the brand's shoes that gives your feet more space to stretch and splay and move naturally. Plus, that shape on the men's and women's versions is actually designed differently in order to address the biological differences in men's and women's feet. Rad, right?
Then there's the Altra EGO™ midsole foam, which is new to the Lone Peak line, and is not only designed to provide added energy return, but to be super responsive, and provide a soft, comfortable feel. Like, really comfortable. As in, my feet weren't screaming at me to stop after eight miles of backpacking with a heavy load).
And yes, they're vegan.
And for all you zero drop fans out there, yup, just like all of Altra's shoes, the Lone Peak Hiker is also zero drop. It may not immediately feel like it because of the cushy insole, but that balanced cushioning is designed to give you better balance and a more natural stride, which is good for your feet, spine, you name it.
They feature mid-rise ankle support, which I appreciate when carrying heavy loads, a super secure sole that can handle any type of terrain.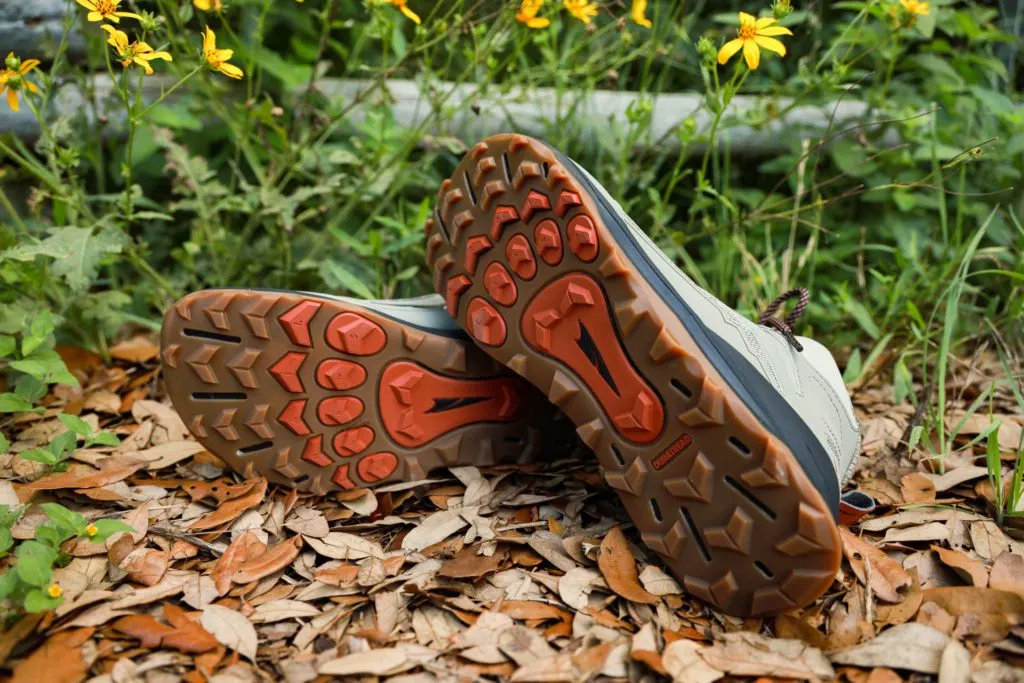 Altra Lone Peak Review
First, a few pros and cons:
Pros:
Super Comfortable
Supportive
Not too hot
Sleek appearance
Zero drop
Wide toe box
Cons:
Not waterproof
Only two color options
But what did I think of them? Basically, they're the most comfortable hiking shoes I've ever owned.
This is my second pair of hiking boots from Altra, the first being the short-lived Altra Tushar, which I had a few hot-spot issues with, but the first time I put the Lone Peak Hiker on I was like…WOAH. They were a winner immediately.
On my first outing with the Lone Peak Hiker I went hiking over moderate elevation gain on dirt, rock, even some asphalt paths, and let me tell you, they felt great on all of it. Then I took them on a seven day backpacking trip on Isle Royale National Park in Michigan and my feet felt great the entire time. No joke. My feet weren't even angry with me when I put them back on every morning. If you've ever owned an uncomfortable pair of hiking boots, you know how awful putting those boots back on can be…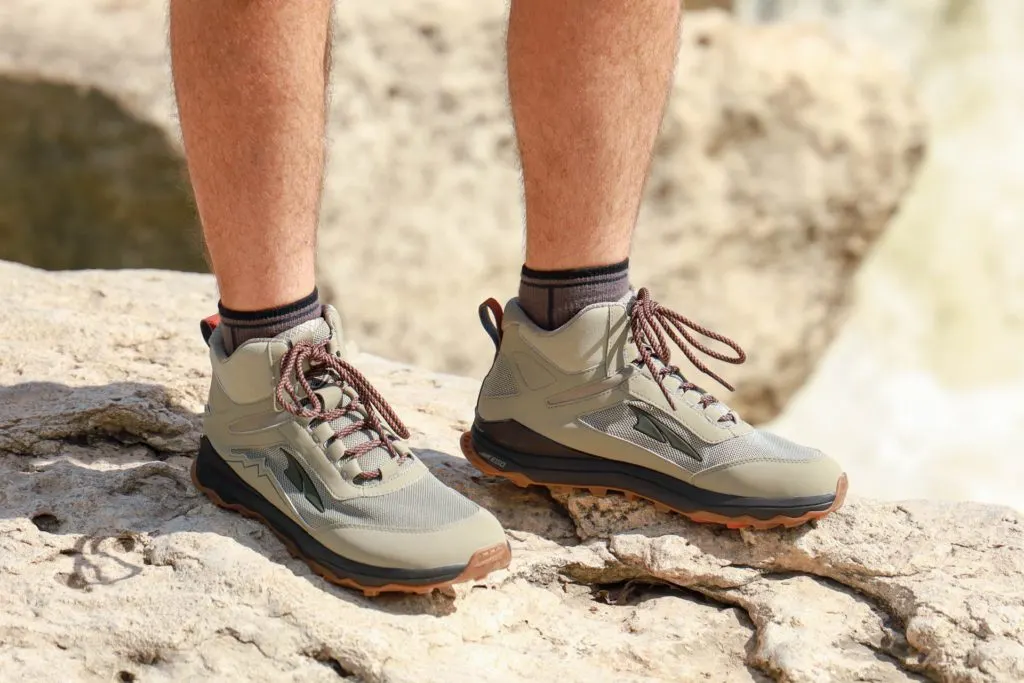 Unlike the Tushar I mentioned earlier, there were no pressure points or hot spots, and my feet felt cool and comfortable throughout the entire day. They stayed comfy when temps dropped a bit and didn't get too hot in warmer weather.
And that nice big toe box, which allowed my toes too splay and stretch, combined with the zero drop and balanced cushioning, meant a more natural ground feel for better stability on the trail. Always a plus.
The only complaint I had with the boot, and it's an insignificant one, really, is the color options. Most hiking boots don't come in a lot of color options, but since most Altra shoes come in a wide variety of hues, I was just a bit disappointed to see only two neutrals in the lineup. There's Black and Khaki for men and Ice Flow Blue and Khaki for women. Does the color of my boots really matter? No. And presumably if the boots do well they'll be available in more colors down the road.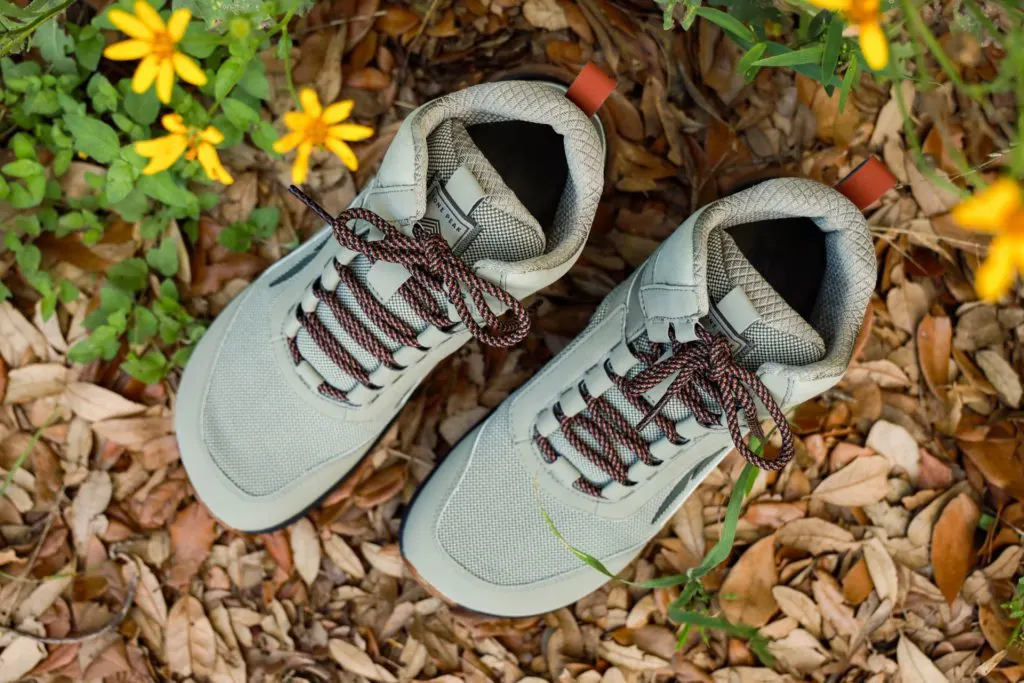 The Bottom Line
All together, this is just a great hiking boot that's a great choice for anyone who's looking for a durable, comfy, natural-feeling boot that can handle anything you throw at it, including long days on the trail with a heavy pack.
As for sustainability, the absence of leather is a win (read about leather here), but longevity also plays a part in eco-friendliness: since the super comfy Altra Ego foam is more durable than previous models, according to Altra, it means you can keep the boots in your closet and out of a landfill longer. Which is a win.
Now, if if mid-rise boots aren't your thing, check out our recent review of the Altra Lone Peak 5, which is also available in a weatherproof option. But these Hikers may be the most robust of the bunch, so if you're looking for a solid backpacking boot, this is the one.
In any case, despite the fact that these shoes don't have a pronounced arch support or super built-up heel, they're very comfortable. Apparently I don't need either of those things. But if you're still skeptical and haven't tried Lone Peaks for yourself yet, you need to. Seriously, go find some and try 'em on. What have you got to lose? Find the men's Lone Peak Hiker here and the women's here.
And as always, lace up some crazy comfortable hiking boots, and wander on!
•
This post contains affiliate links, which means when you clicky-click and make a purchase, you may be helping support the channel!
Josh is a freelance video producer, DP and editor based in Austin, TX. When he's not out exploring the world, he loves talking movies, tech, and travel. Check out his website, joshmcdarris.com