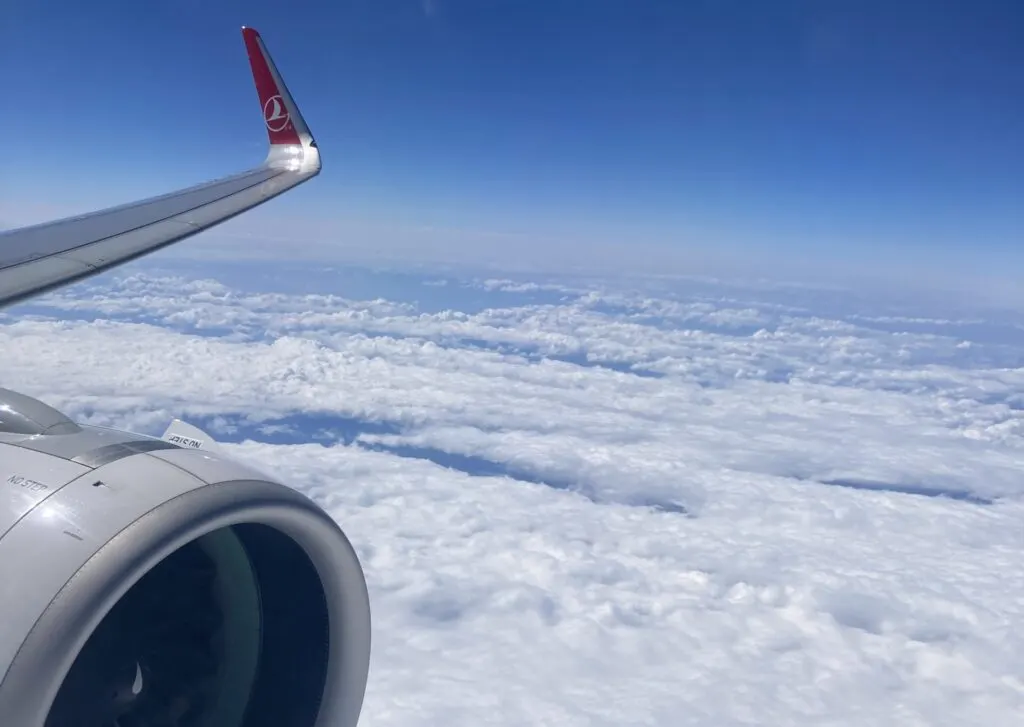 Want to plan more sustainable travel? Leave a lighter footprint when you jet across the country or around the world? Plan a more eco-friendly drive/hotel/experience? You can! While making more sustainable choices like flying in coach, staying in sustainable hotels, or renting a hybrid are often the best first course of action if you want to reduce your carbon footprint, you can also offset flights, cruises, road trips and more to balance your carbon usage when you travel–or even tip the scales into the negatives. We'll tell you how to do it easily–and why you should.
What is Carbon?
Let's start at the beginning, shall we? In case you're unaware (and weren't we all at some point?), your carbon footprint is the amount of carbon dioxide and other climate-harmful carbon compounds emitted due to your production and consumption of fossil fuels. An individual has a carbon footprint, but so do businesses and travel activities like flying, driving, you name it.
The problem is, carbon dioxide is harmful to the environment. It's a greenhouse gas that contributes to climate change because molecules in earth's atmosphere absorb solar energy and trap that heat close to the surface. And while methane and nitrous oxide (think cow poop) are more potent greenhouse gases, which is why animal agriculture is cited as one of the top, if not the top, contributor to climate change, carbon dioxide is the most prevalent gas in the atmosphere thanks to human activity.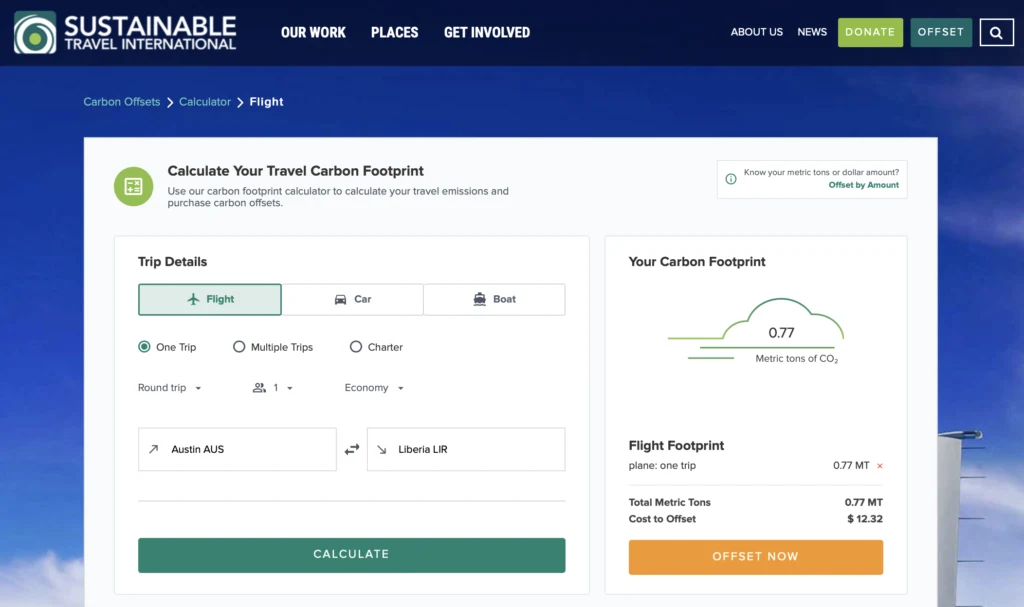 What is Carbon Offsetting?
So once we understand what carbon is, what the heck is a carbon offset? In the simplest terms, it's a way to balance the scales, a way to compensate for the carbon dioxide emissions you create by funding programs designed to create an equivalent reduction of that carbon. How? By purchasing carbon credits that support carbon-reducing activities like planting trees, funding solar or wind farms, capturing methane, and more. And credits probably aren't even as costly as you think (a recent round-trip flight I took from Austin, TX to Liberia, Costa Rica only cost about $12-$16).
Purchasing these credits through reputable offsetting companies makes it possible to negate the impact of our activities and reduce those impacts beyond what we can achieve by eliminating harmful actions. And while prevention is the best medicine–as in, not creating carbon in the first place is better than creating it, then offsetting it–it's a valid way to do right by the environment.
After all, travel enriches our lives, supports communities globally, employs 10% of the planet's population, and, we might argue, makes the world a better place. So while we'd never recommend cutting out travel altogether, we can recommend purchasing carbon offsets for air travel and more. But how?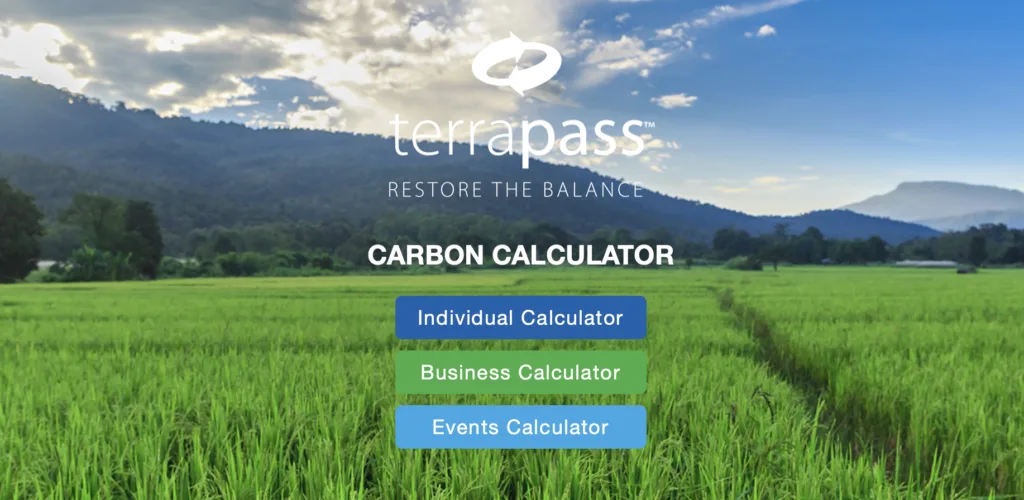 How to Offset Flights (and Other Travel)
There are lots of ways to carbon offset flights and other carbon-producing travel activities. By which I mean there are plenty of websites and companies that offer carbon calculators that help you quickly and easily figure out what the footprint of your trip is and then make it easy to purchase credits to offset that footprint. But not all of these companies should be trusted, so before you type in your credit card info, do a little research.
Look for companies that are transparent and forthcoming with data and info and that have been certified by a third party. Offsetting activities should be measurable and guaranteed. Once you find a reputable website or company (some of our recommendations are below), use their flight carbon calculator to figure your footprint and the cost to offset, then most companies will let you pick which offsetting project(s) you'd like to fund, from supporting local communities with solar stoves to funding reforestation. Then it's simply a matter of providing payment info and purchasing the credits. Easy as.
Some travel companies like airlines even let you offset flights during the booking and payment process. This is convenient and means you won't have to remember to do it later, but do your due diligence before you purchase to make sure the airline is using a trustworthy, certified, and reputable company. Some hotels are even offering their guests the option to offset. Four Seasons at Peninsula Papagayo Costa Rica (read about the sustainable hotel and resort in this post) invites their guests to easily offset during check-in or check-out via a brand new app.
But if you're purchasing carbon credits for travel after the fact…
Some trustworthy carbon offset programs for travel: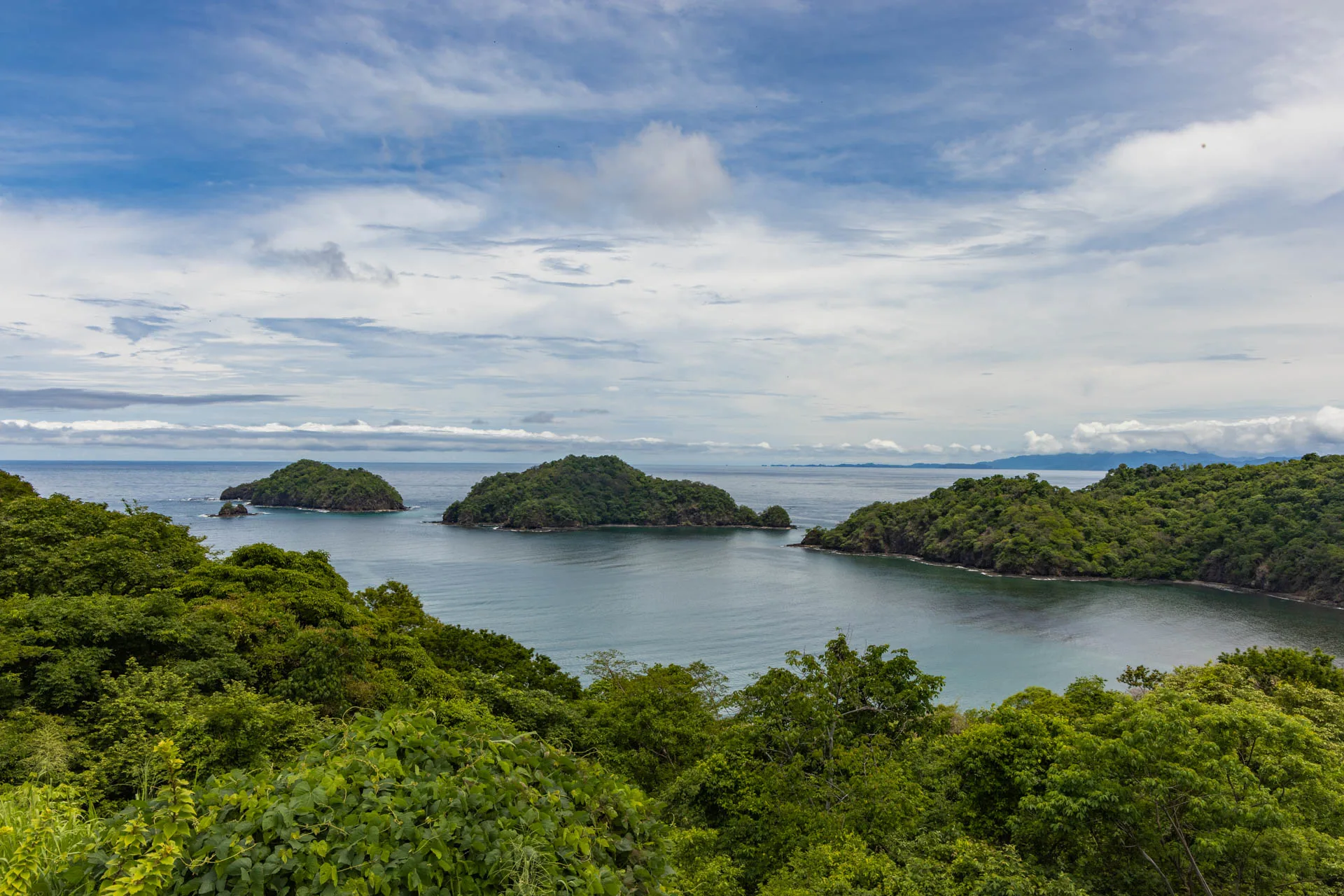 Bottom Line
It's easy to carbon offset flights no matter where you're traveling. So get to it! Just remember that reduction is better than offsetting. So learn how to travel sustainably. Take the train instead of a plane, a bus instead of a car, a walking tour instead of a 4WD excursion, fly coach instead of first class, book a sustainable hotel, pack smart. And offset the rest with confidence! Wander on!
Alisha is a freelance writer and photographer based in Austin, TX. She loves her tiny house, vegan food and experiencing the community of travel in far away places. She's also pretty sure she's addicted to coffee. alishamcdarris.com