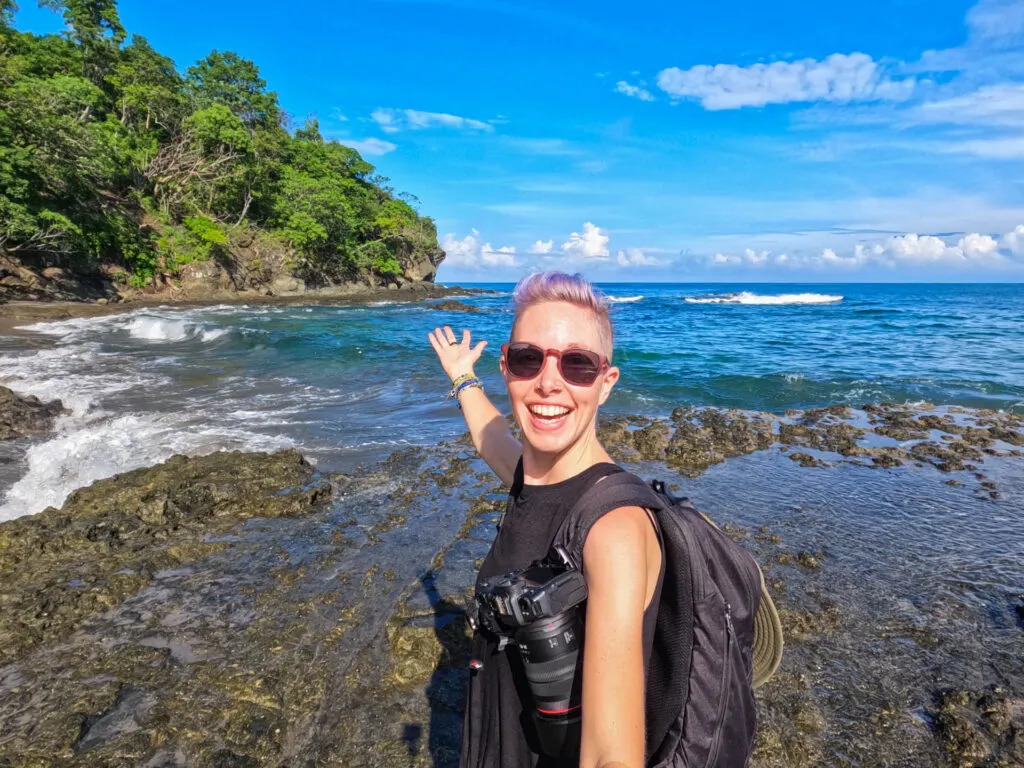 When we travel, we tread lightly. We want to leave every place we visit better than we found it whether we're backpacking, road tripping, visiting national parks, or jetting around the world. And while sustainable travel encompasses lots of different things, from which tours you book to what mode of transportation you use to get there to where you lay your head at night, what you pack can set you up for a more sustainable adventure. So no matter where you're headed, for business, pleasure, or a bit of both, here are 5 things to pack so you can travel better.
5 Things to Pack for More Sustainable Travel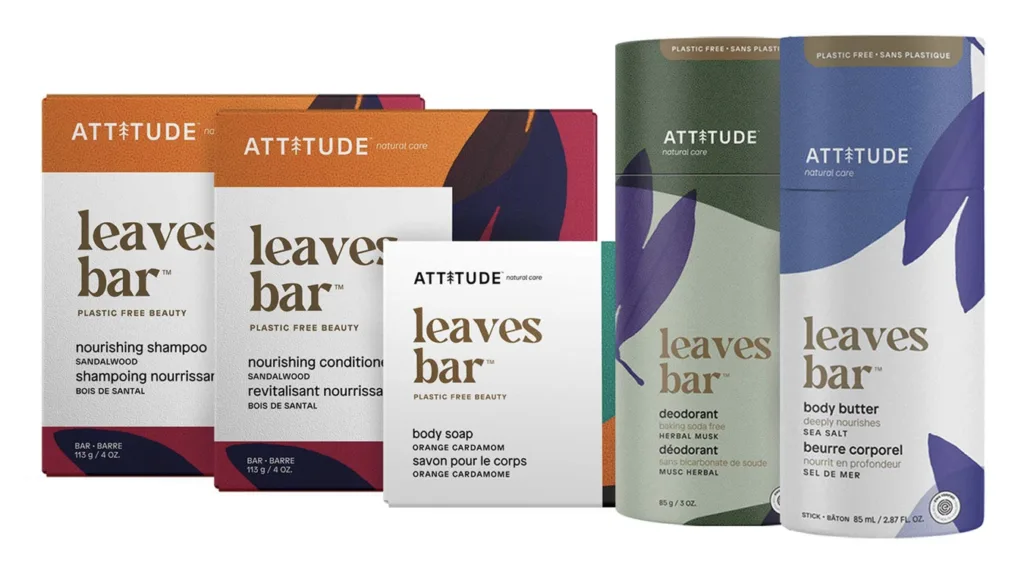 1. Zero Waste Bath & Body Products
Our least favorite thing about staying in hotels? Well, there are too many to name, but those tiny single-use plastic bottles of shampoo and body wash are definitely in the top five. Not only are they incredibly wasteful, but the products within those bottles are often full of ingredients that aren't good for your hair, skin, or the planet. So leave those tiny bottles where they stand and bring your own instead.
You can bring your own bath and body products in reusable bottles, of course, but when we fly, we prefer to ditch liquids in favor of solids. They don't have to be pulled out when you go through security at the airport, they won't spill all over your bag, and if you choose earth-friendly solid shampoo, conditioner, and body bars like the Leaves Bar line from Attitude Natural Care, you can cut off just as much as you need for the length of your trip! Bonus: they're zero waste. Find Attitude products here (the dry body oil is one of our faves).
Same goes for toothpaste: try out solid toothpaste tabs. They're a game changer. Find them here.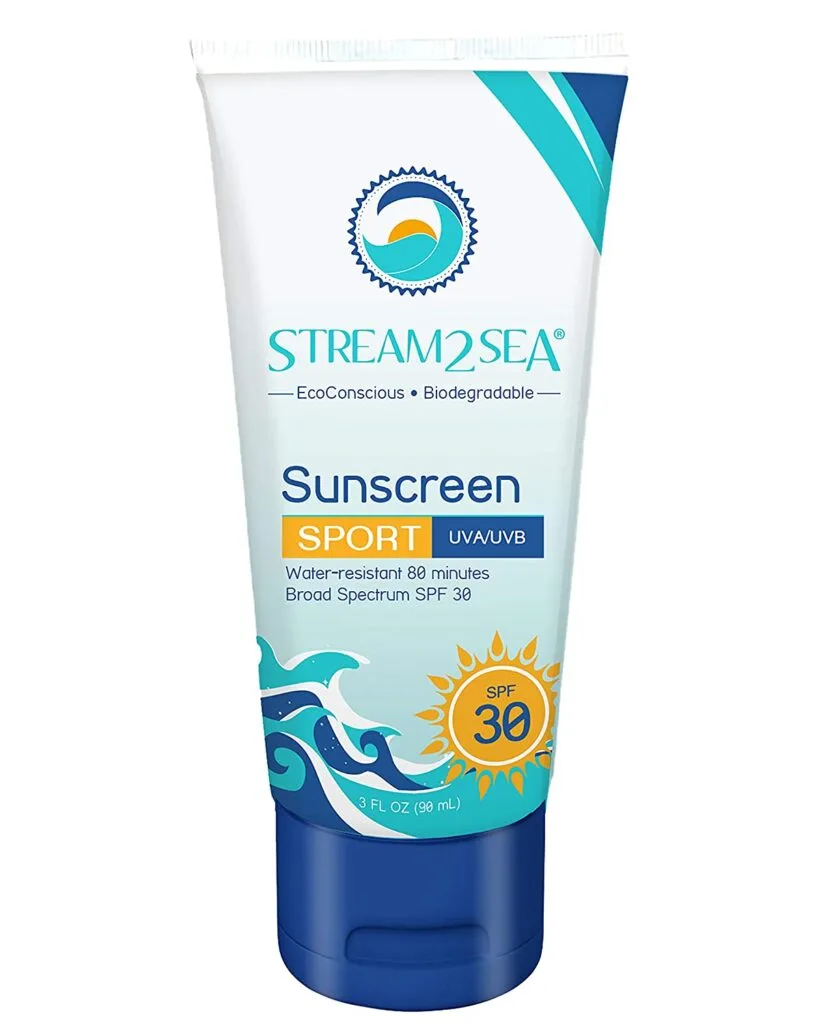 2. Reef-Safe Sunscreen
No travel checklist would be complete without sunscreen. Now, we've written about reef-safe sunscreen before, so you know we're big fans, but you don't have to be going to the beach to pack it. Rivers, streams and lakes can also suffer harmful effects because of the chemicals in sunscreen, and many bodies of water eventually meet the sea, so no matter where you're swimming, reef safe sunscreen is a good idea.
Our favorites? Skinnies and Stream2Sea. Both brands are vegan.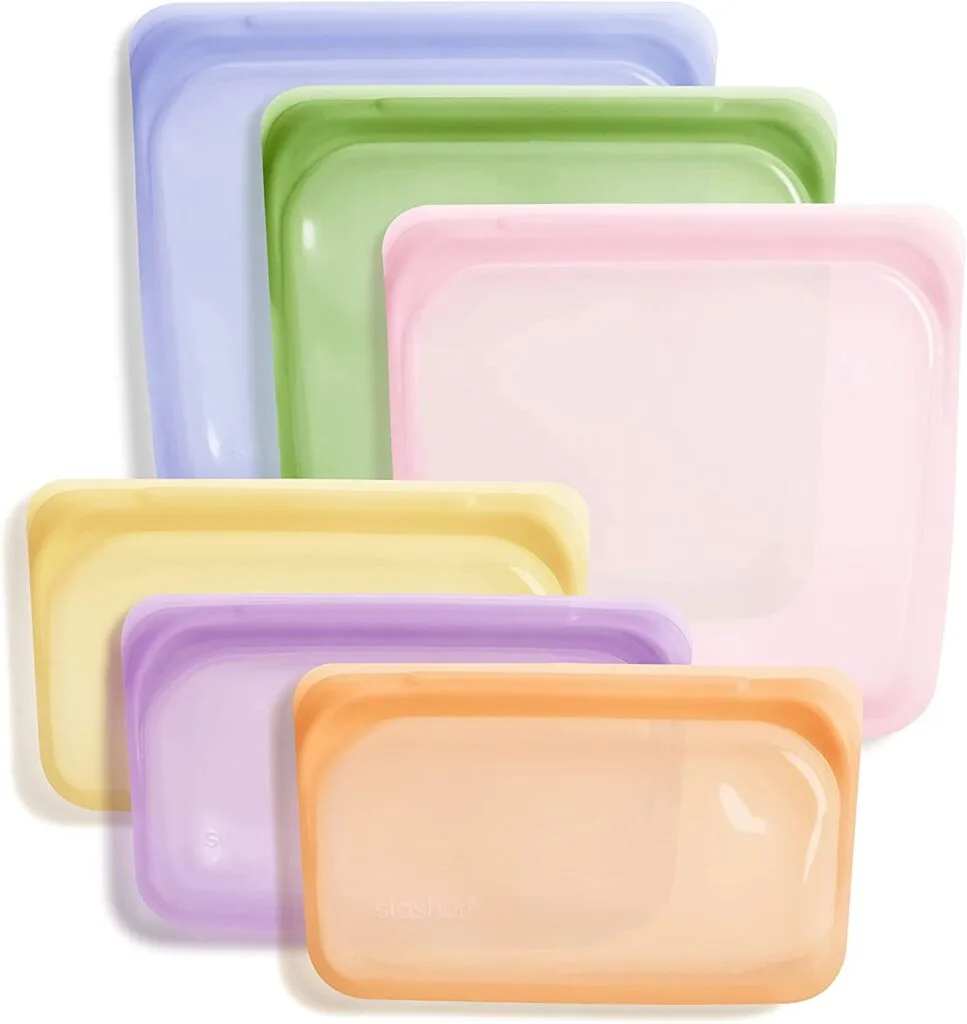 3. Reusable Bags
If you thought a towel was a useful item to travel with (where my Hitchhiker's Guide to the Galaxy fans?), well, a reusable zip-top bag is just as handy, and a travel packing list must-have. But I'm not talking about any old plastic freezer-bag; I'm talking about a leak-proof silicone thing like those from Stasher. I always carry one or two in my luggage when I travel. They're good for storing wet items, wrangling snacks, keeping liquids from leaking on your clothes, collecting souvenirs, even packing leftovers from the cafe you stopped at for lunch.
Plus, high-quality silicone models like Stasher bags can also be boiled, microwaved, and tossed in the dishwasher so you can cook noodles in a hotel microwave, sous vide your veggie burger in a dubious hostel pot, and easily clean it all up when you're done. I can't tell you how many times I've been glad I brought along reusable bags when I travel. Find Stasher bags here.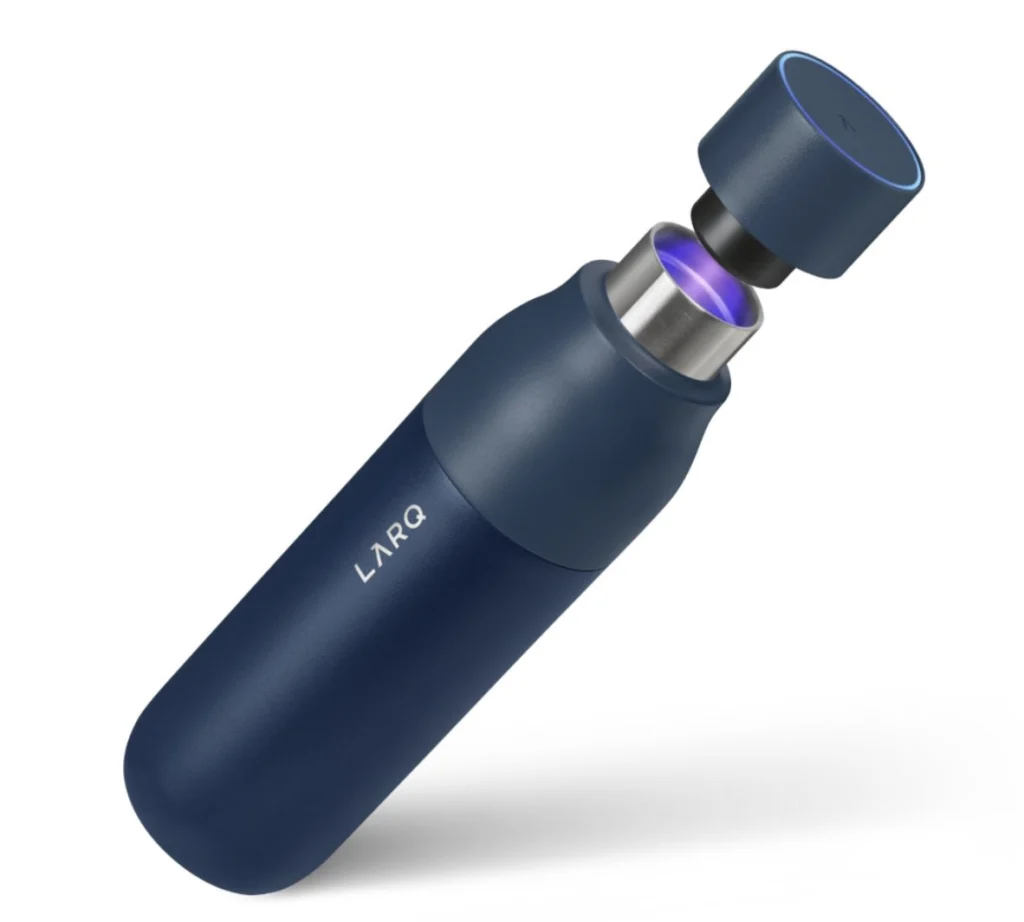 4. A Reusable Water Bottle
You were wondering when this one would show up, right? I mean, a reusable water bottle is a given when it comes wit sustainable travel, right? But while any reusable water bottle will do in many countries, including all over the U.S., in regions where tap water isn't safe to drink, what are you to do?
Get a purifier bottle, of course! We love traveling with our LARQ UV purification water bottle (check out our LARQ review here) when we travel internationally, but other faves include bottles that filter and purify. We tested and reviewed several purifier bottles in this post, but our faves for travel are the Rapid Pure and Epic filters. So drink up without all the single use plastic.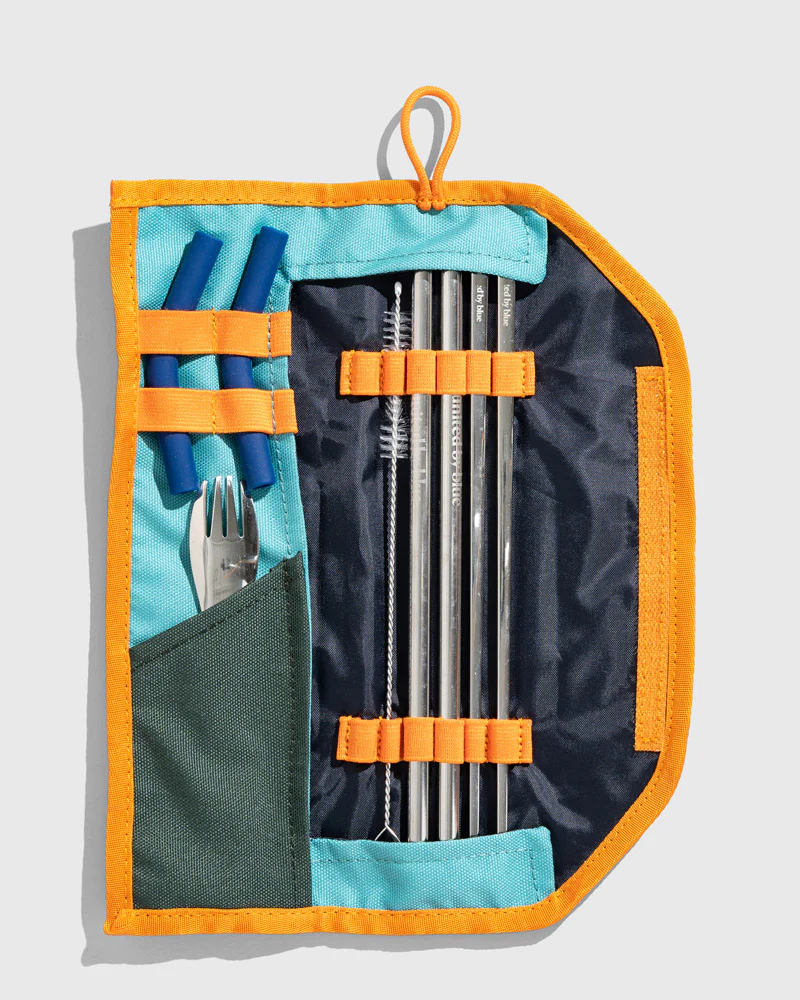 5. Reusable Utensils & Straws
While plenty of travelers are on board with carrying a reusable water bottle, far fewer think to pack utensils like silverware and straws. But disposable plasticware is super wasteful, so consider packing something you can wash and reuse. You can pack a set from your silverware drawer (another good use for a reusable zip-top bag) or get a stylish and utilitarian set like one from United By Blue or EcoVessel, both of which contain chopsticks, straws and a straw cleaner in addition to silverware.
Be warned if you plan to travel internationally with metal silverware in your carry on: while TSA says a butter knife is OK, my fork and knife were recently confiscated by airport security in Costa Rica. So when I leave the country, I either check my silverware or bring a bamboo set like this on from GSI. And if you're road tripping, bring a whole mess kit! We love the sealable UCO Eco mess kit.
Bottom Line
This travel essentials checklist is hardly comprehensive if sustainable travel is your goal, but these 5 things are easy to buy, easy to use, and help make every trip more responsible and sustainable. And when it comes to making a positive impact, every little bit helps. So pack well, then get out there and wander on!
•
This post contains affiliate links. That means when you clicky-click and score yourself some sustainable new travel goodies, you also help support Terradrift. It won't even cost you any extra!
Alisha is a freelance writer and photographer based in Austin, TX. She loves her tiny house, vegan food and experiencing the community of travel in far away places. She's also pretty sure she's addicted to coffee. alishamcdarris.com