This is the Merrell Trail Glove 6: a (vegan) barefoot style shoe designed for use where the pavement ends. It's a hiking shoe. It's a trail running shoe. It's an around town shoe. It's whatever you want it to be! And we each tested out a pair to see how they stacked up to other trail shoes–barefoot or otherwise.
Check out our updated comparison of the Merrell Trail Glove 7 to the Trail Glove 6 HERE!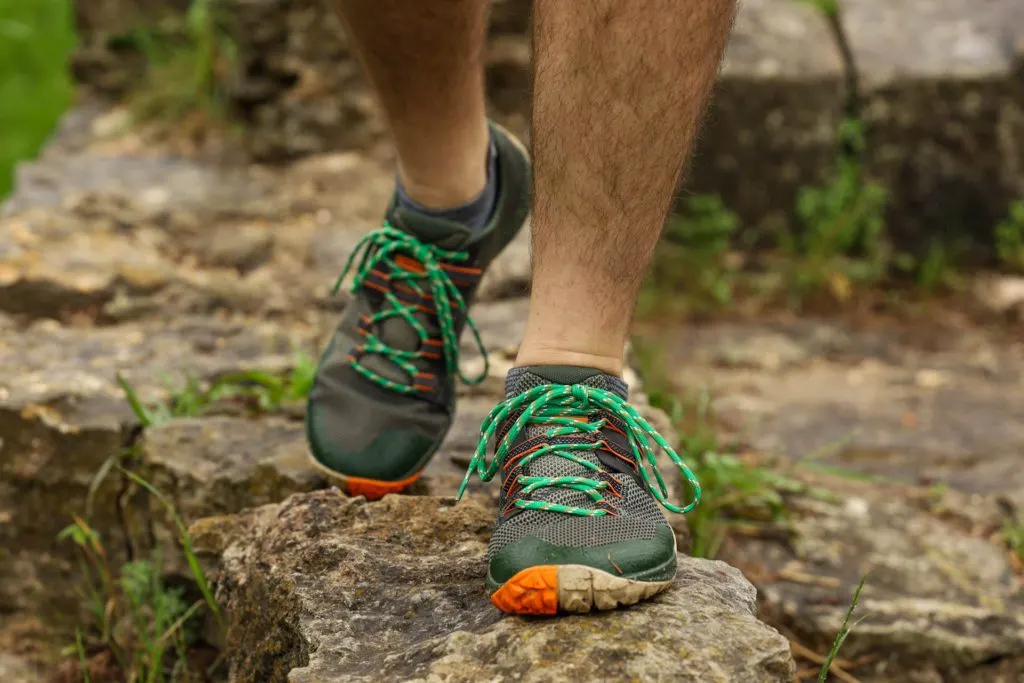 Merrell Trail Glove 6: The Deets
First things first: I hesitate to call this an actual barefoot shoe, because it's kinda a cross between an actual barefoot shoe and moderately supportive minimalist shoes. As in, they're minimalist as far as padding goes, and the sole is flexible and not overly built up, plus it's zero drop, but these shoes have pretty prominent arch support, which is not your typical barefoot shoe trait.
Basically, they're not over-engineered, don't have air cushion something or others in the heels, and there's no gel injected in weird places. It's meant to offer a natural, minimal feel. Which a lot of people say is healthier for your feet. But it is very different from traditional hiking or running shoes.
They're very light, super flexible, and the sole and tread are just as thick and aggressive as they need to be, no thicker, no thinner. As in, they can handle some terrain, but you're not going to feel every tiny pebble under your feet every time you take a step.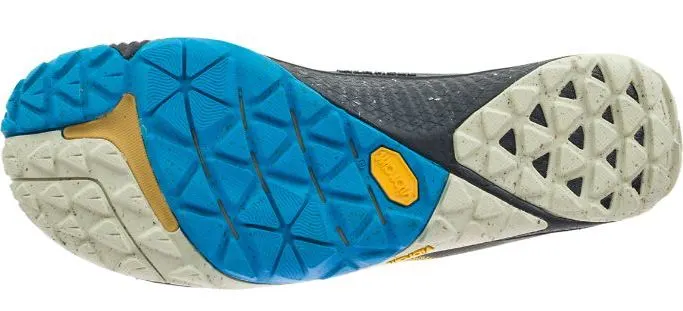 Also! They're made of recycled materials. To be exact, 65% recycled mesh upper, 100% recycled laces, 40% recycled mesh lining, 100% recycled top sheet and the BLOOM® performance midsole foam is made of 10% algae biomass, transforming green water into clean water in the process. I don't know how that works, but it's pretty dang cool.
It has a nice, roomy toe box so your tootsies can splay, which helps with balance, but the heel and forefoot are nice and snug and really keep your foot locked into place. Plus they come in a range of really nice colors.
And as you may have guessed by the number 6, this is not Merrell's first Trail Glove shoe. It's…the sixth…But full disclosure: if you're already familiar with Merrell's Trail Glove Family, the 6 is different from previous generations, so don't expect the same fit and feel as your old ones.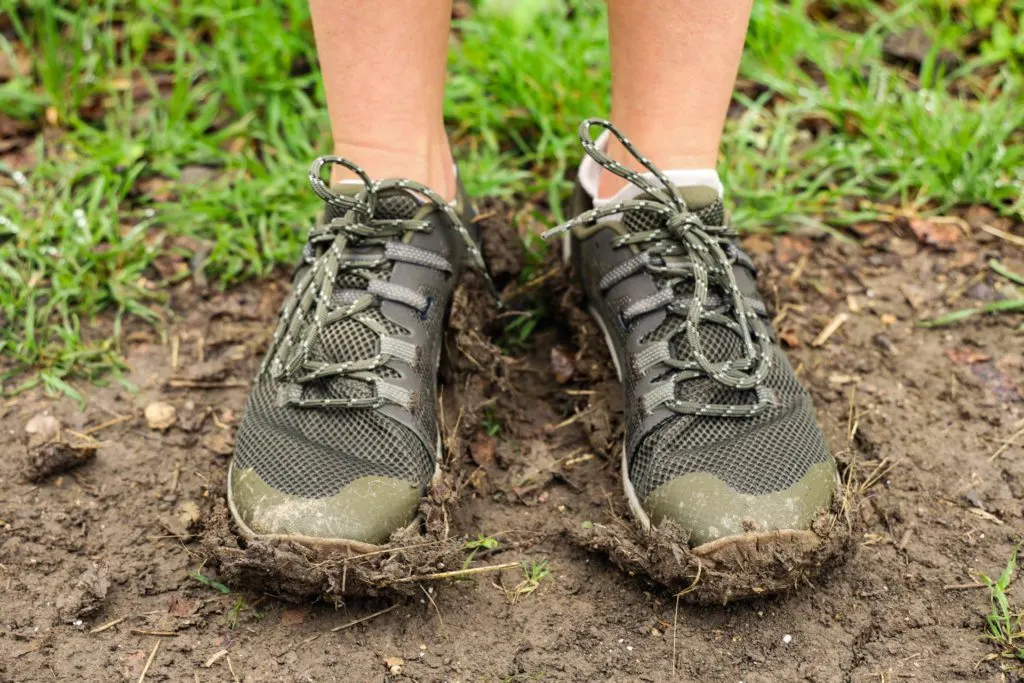 Merrell Trail Glove 6: The Review
Details aside, let's get to what you really want to know: what we thought of the Merrell Trail Glove 6 after wearing them for a while. We took them hiking, on long walks, even trail running to get a good feel for them and what they were best for. And we approached them from very different positions when it comes to barefoot shoes.
Josh likes a nice, supportive, cushioned running shoe and hiking boot. The more cushioned and comfortable the better. But I'm into barefoot and minimalist style shoes and have been wearing barefoot hiking sandals and boots for over a year now and really dig being able to feel the earth beneath my feet.
So yeah, we had slightly different opinions on these. But we'll start with what we agreed on. For starters, we both like how the shoe looks. It doesn't look too much like a hefty, obnoxious hiking boot, nor an alien-looking barefoot running shoe. This is something you could wear around town just as easily as on the trail.
And the color options are rad. But I also loved the roomy toe box. It was plenty spacious without looking awkwardly wide like some "natural fit" shoes sometimes can.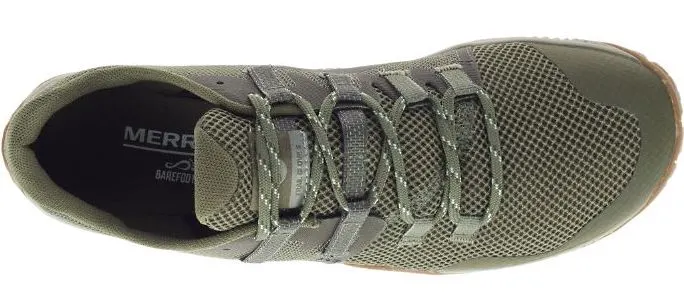 We also liked how they fit: snug around the midfoot. They never felt like they were slipping or rubbing. Kinda like a hug for your feet.
We were less thrilled with how hard they were to get on, though. You really have to loosen them to get your foot in there. And there's no loop on the back to help you pull them on, so yeah, these definitely aren't a slip-on kinda shoe. But they are super secure on your feet, so I guess that's OK.
We also liked the sole. It was neither too thick, nor too thin. I could still feel what was under my feet and the soles were flexible enough to conform to the terrain, but not so thin I was worried if I stepped on a rock wrong it would hurt my foot. And the tread was just right, too. It felt very secure on dusty, muddy and rocky terrain.
However, there was one thing neither of us liked: The arch support. It. Was. Aggressive. Too aggressive, in our opinion. At least at first.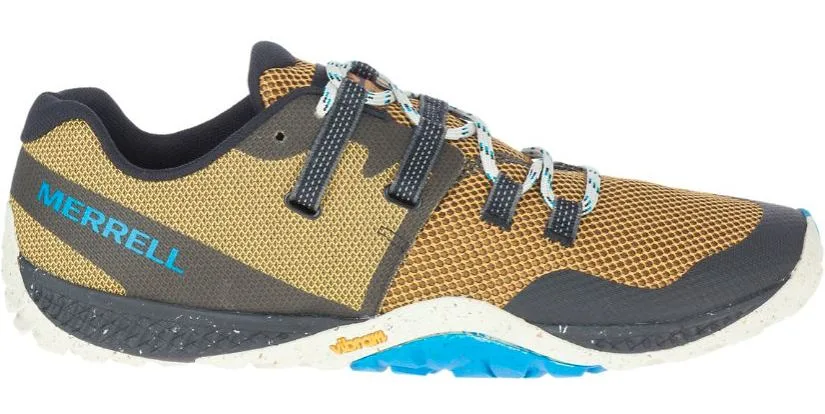 The arch support felt very high and when hiking, it was a bit uncomfortable. It bothered both of us less when running, though. Probably due to how your feet strike when you're moving faster. But we did actually get used to it after running in them once or twice a week and wearing them probably every other day for a month. So it became much less of an issue, and the Trail Glove 6 actually became Josh's go-to running shoe for trails, which he didn't think would happen.
As mentioned, he typically likes a more supportive, comfy running and hiking shoe. Sure, he's heard a lot of info about why barefoot style shoes are so great, but he's just not sure he wants to put in the effort to acclimate his feet to that style of shoe. But now that he's been wearing them for a while, he wears them not just for running, but as an everyday shoe, too.
I, on the other hand, didn't quite find it barefoot enough. I really wanted that arch support outta there. I mean, without it, I think this would be just about the perfect shoe. That said, while I probably won't do a lot of hiking in it, I don't hate it for trail running. It's a good balance of barefoot and protection for rugged terrain.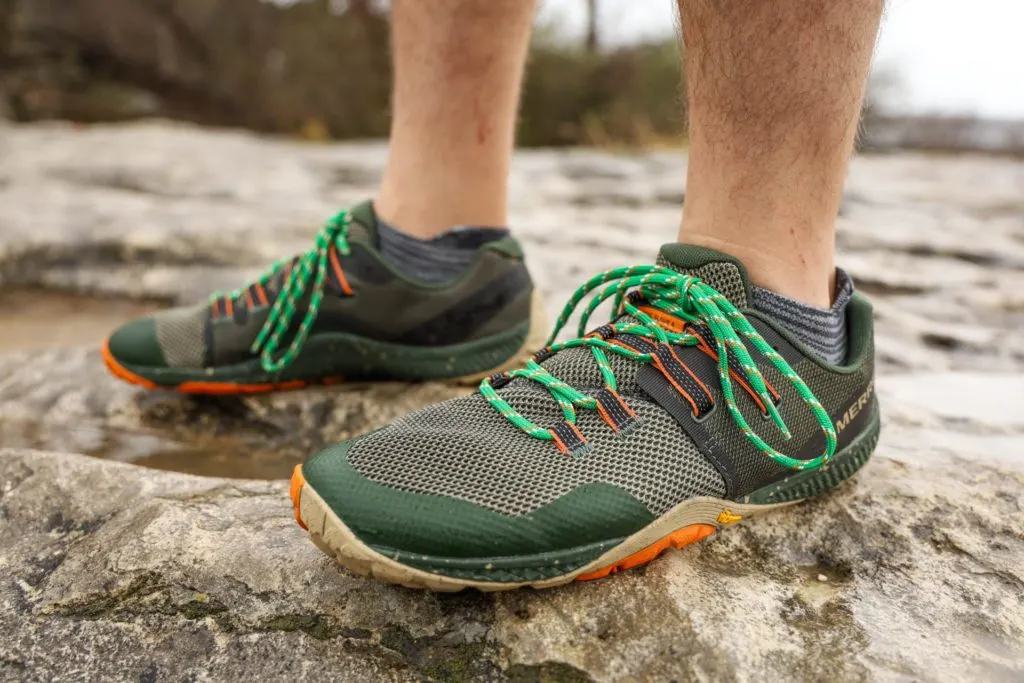 Bottom Line
So who is the Merrell Trail Glove 6 for? Anyone who wants to try the whole barefoot shoe thing or people who like the idea of barefoot style running or hiking, but feel they really do need some arch support (and also want a more sustainable shoe). Because it's a great in-between shoe. You may just have to give it a chance. Like, don't try it once and then throw them out because you aren't feelin' 'em the very first time.
After all, barefoot shoes do take time to acclimate to if you're not used to them. But people with high arches should find them more suitable right off the bat.
As for sizing…Merrell suggests going down a half size as they run a bit larger. But I usually wear an 8 in running shoes and I ordered an 8, and Josh got a 9.5, his usual size, so that guidance may just be for people who have owned previous generations of the Trail Glove.
Bottom line: these are a solid, secure, good looking trail shoe that works for running, hiking, tooling around town, cycling, you name it. They're right in the middle ground between a true barefoot shoe and something with a bit more support–but not cushion. They might take some getting used to, but in my opinion, barefoot style shoes are worth it.
Wanna check them out for yourself? Take a look at all the sweet colors available? Find the women's Merrell Trail Glove 6 here and the men's here.
And if you Have any questions about the Merrell Trail Glove 6, ask away! Now get out there, hit the trails, and wander on!
•
Looking for more vegan hiking boots or trail shoes? Check out this post!
•
This post contains affiliate links, which means when your clicky-click a link and make a purchase, you help support Terradrift. Thanks for that!
Alisha is a freelance writer and photographer based in Austin, TX. She loves her tiny house, vegan food and experiencing the community of travel in far away places. She's also pretty sure she's addicted to coffee. alishamcdarris.com