If there's one thing that savvy climbers never buy used, it's climbing rope. After all, a rope's job is literally to save your life; you don't want some weathered length of cord that might not be able to handle the shock of a fall or two. But most climbing rope, like harnesses (read our post about sustainable climbing harnesses here), isn't sustainable, so eco-conscious climbers may feel just a pang of guilt every time they have to buy another 60 meters of brand new rope (and what to do with the old one?!). Not anymore. Because these sustainable climbing ropes prove form, function and sustainability (uh, also safety) can go hand-in hand.
How are Sustainable Climbing Ropes Made
If you're wondering what makes climbing ropes not so eco-friendly, allow us to enlighten you, starting with the manufacturing process.
Most manufacturers make ropes in single, long (like, really long) lengths and then cut them to size: 30 meters, 60 meters, 80 meters… But there are always leftover yarns from every run. Most are long enough to be turned into a single rope, but it's not efficient to manufacture one single rope at a time, so those leftovers end up just going to waste, which means thousands of miles worth of usable rope materials get chucked in landfills every year.
Some brands offer ropes made of repurposed materials, and those production processes are different. The sheath of the rope itself is actually made from all that residual yarn left over from production changes (like when makers switch from one color to another). Manufacturers save those leftover lengths of yarn, essentially re-spool them, and create a rope or two out of them. And because each rope is essentially made up of Radom scraps, every one will be different as differnt-colored yarns get woven together in new patterns every time. That means your rope will be the only one like it at the wall this weekend, but it also means you can't pick your color (if that's an issue).
But using up leftovers means the process of making these sustainable ropes is more time and labor-intensive than standard ropes as only one or two can be made at a time. This means that yes, they'll be a bit more expensive than their conventional counterparts, but not by much.
Then there are ropes with dry treatments (dry ropes) meant to be used in wet environments like the mountains or during ice climbing or near waterfalls. They exist because a wet rope is no bueno. But most dry ropes are dry because of DWR treatments. And if you read our post about PFC's and DWR, you know that they're not very sustainable. So a few eco-conscious brands have started offering ropes with alternative dry ropes that are entirely PFC-free. So that's another win.
Finally, there are ropes that are Bluesign approved. You can read about what Bluesign means here, but essentially, it signifies that a product is vastly more environmentally friendly than its non-certified conventional counterparts from a production, chemical, and materials standpoint.
Two Brands Making Eco-Friendly Climbing Rope
There are really only two major brands manufacturing sustainable climbing ropes: Edelrid and Mammut. We'll break down each one and what they offer.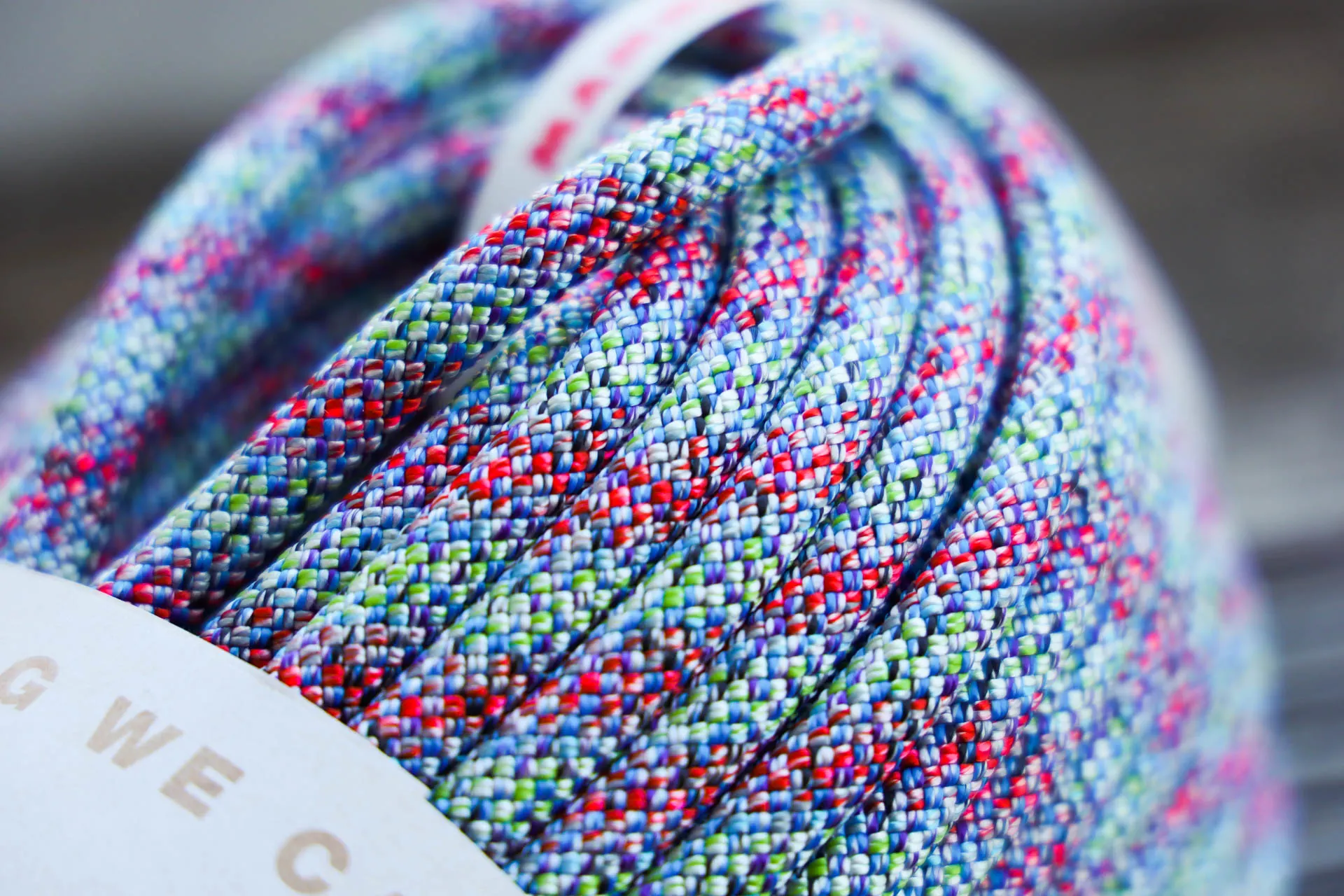 Mammut
Mammut offers one ultra sustainable climbing rope, but it's a good one, designed for climbers of all abilities, but suited especially well for beginners. All of Mammut's ropes are Bluesign certified these days, but not many seem to be PFC-free (yet–the brand says they're working toward this), but the newer Crag We Care Classic takes the cake in the sustainability department (watch our video about it here).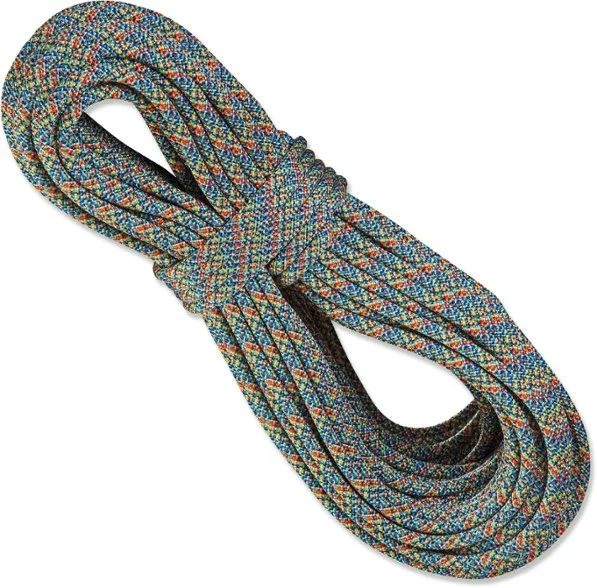 Edelrid
Edelrid may be the most sustainable climbing brand out there. Not only are they making several harnesses that are Bluesign approved (they were the first climbing brand to partner with Bluesign and offer PFC-free dry rope), they're making eco-friendly climbing rope, too, many of which are Bluesign products (which use on average 62% less CO2, 89% less water, 63% less energy consumption and 63% fewer chemicals):
Bottom Line
If you need a new climbing rope and care about sustainability, these are the ropes for you! So gear up with a sustainable climbing rope, a sustainable climbing harness and some vegan climbing shoes, and reduce your footprint as you get out there, send it, and wander on.
•
This post contains affiliate links, which means with every click and purchase, you help support Terradrift. You rock.
Alisha is a freelance writer and photographer based in Austin, TX. She loves her tiny house, vegan food and experiencing the community of travel in far away places. She's also pretty sure she's addicted to coffee. alishamcdarris.com