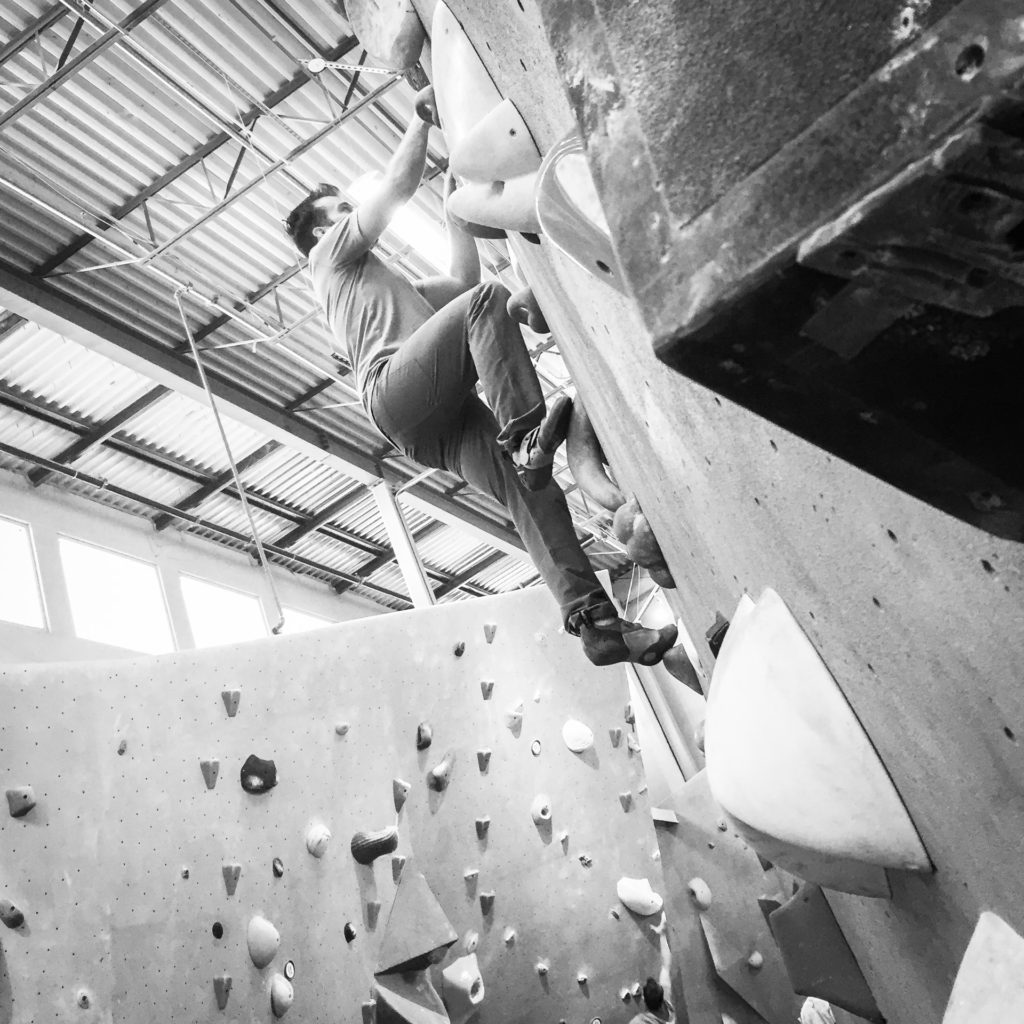 Vegan climbing shoes have always been notoriously hard to find. Many of them call on leather for the uppers and who knows where the glue came from! Fortunately, the time has come when manufacturers are stepping up their sustainability and realizing there's a growing group of consumers out there who prefer their footwear cruelty-free (and more eco-friendly). So we rounded up all the vegan options from all the major brands to make finding your new favorite climbing shoe so freakin' easy. So shop guilt-free and then get out there and climb! Here are 39 vegan climbing shoes from 6 major brands, all without leather (or animal-based glue).
Vegan Climbing Shoes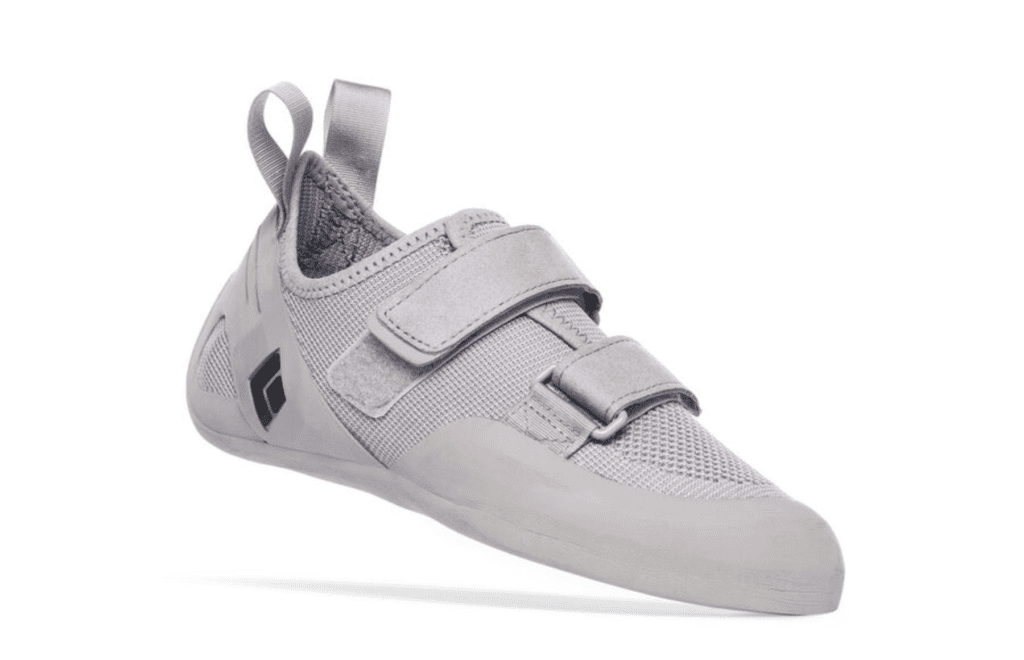 Black Diamond
Black Diamond's vegan climbing shoes are easy to find. Mostly because they're labeled as vegan right in the title: The Momentum Vegan Climbing Shoes. They have one for men and one for women. They're made from a breathable knit fabric up top, molded rubber on the bottom, and have easy-on, easy-off hook-and-loop closures.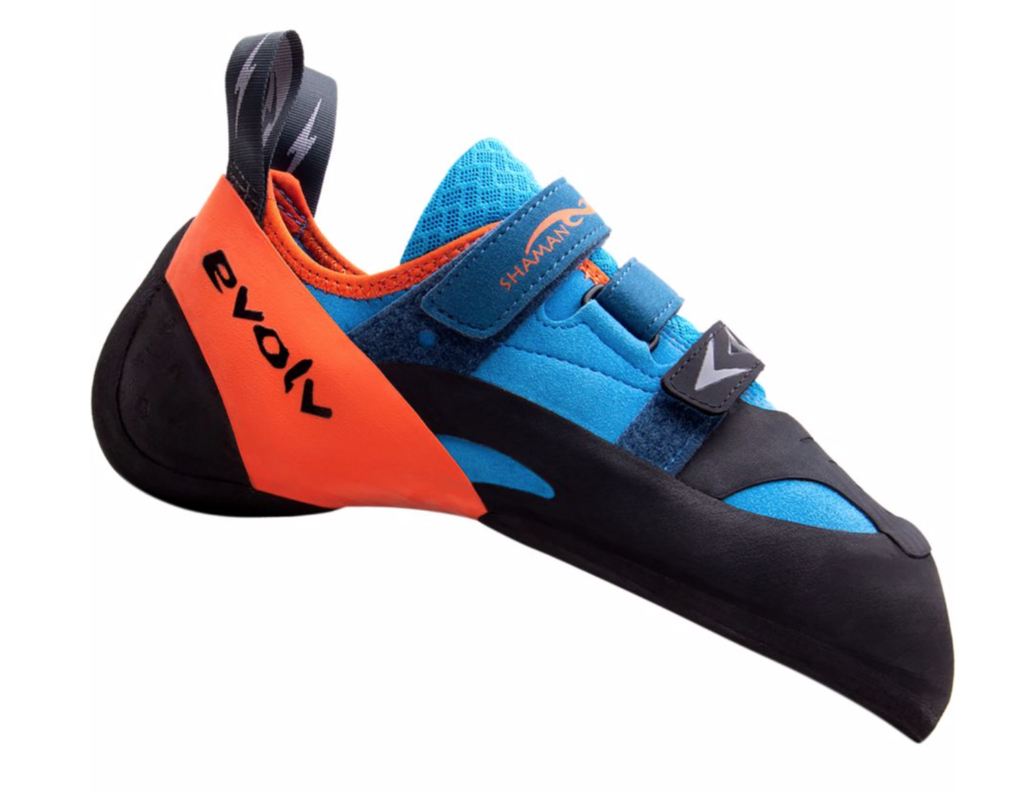 Evolv
This manufacturer stated that the majority of their shoes are now vegan! Huzzah! In fact, 10 of their models are vegan (including a kids shoe)! The Phantom (brand new in February), Oracle, Agro, The Shaman and Shakra, Supra, X1, The Kronos and Kira, Defy, Elektra, and Venga (kids only). The shoes all span the gamut from all-around climbers to technical shoes to ultra-performance versions, so there's something for everybody (and every climber). And the colors are dope, too (without looking like they're trying too hard).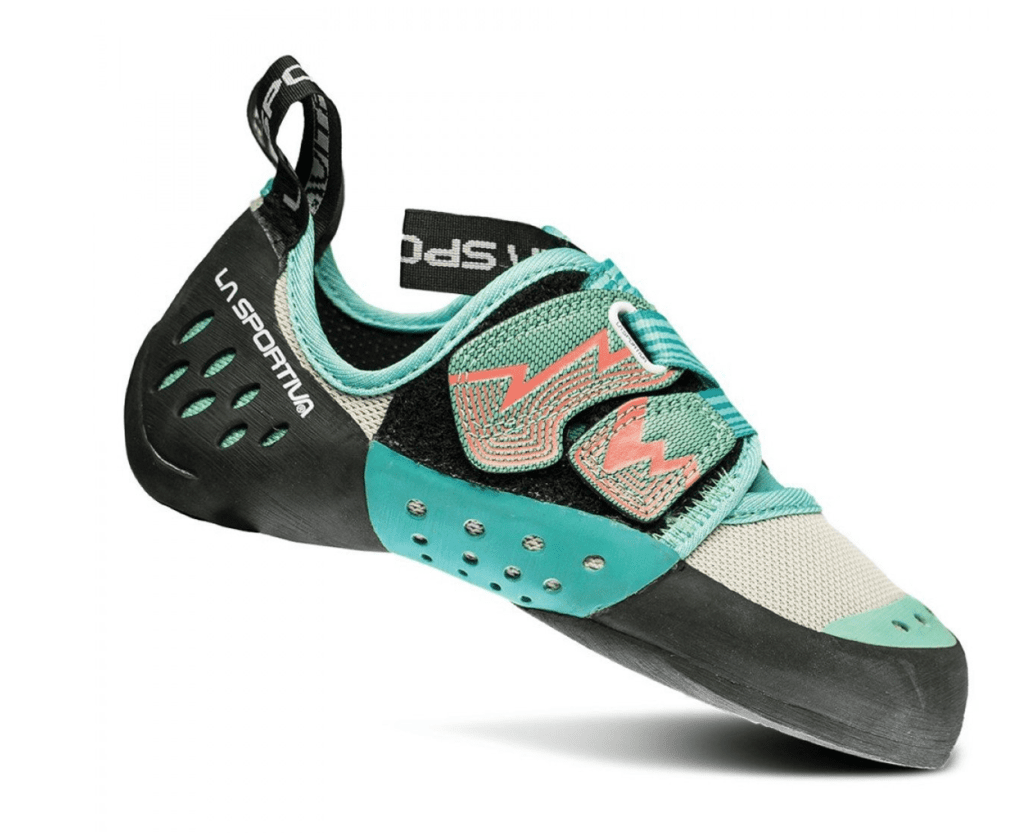 La Sportiva Oxygym
Made entirely of breathable and washable fabrics (there's even an anti-funk silver lining in the interior), this climbing shoe also wins by having a hook-and-loop closure for easy ons and offs. It only comes in one color, though, and the women's is a bit on the feminine side if you ask me, but it's La Sportiva's only vegan option right now, so we won't complain! Order the men's here and the women's here.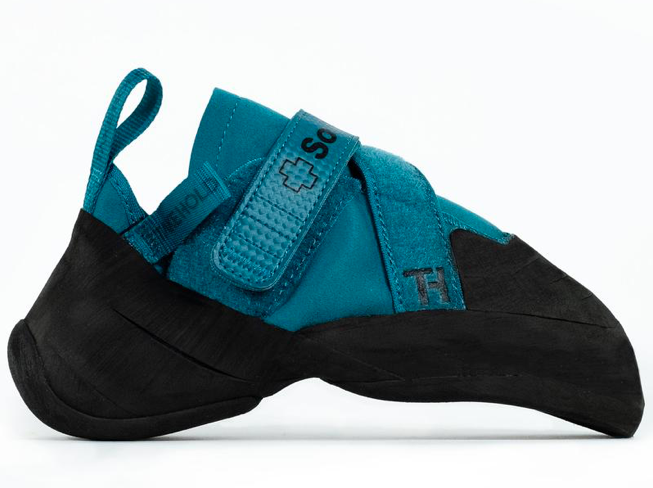 So iLL
Fun fact: all of this up and coming brand's climbing shoes are vegan except for "The Ones," which weren't even available on the So iLL site at the time this post was published. That means that 10 climbing shoes are totally animal-free, including the Street and Street LV, Momoa Pro and Momoa Pro LV, Free Range and Main Street climbing shoes, plus the Runner and Runner LV, New Zero, and Free Range Pro.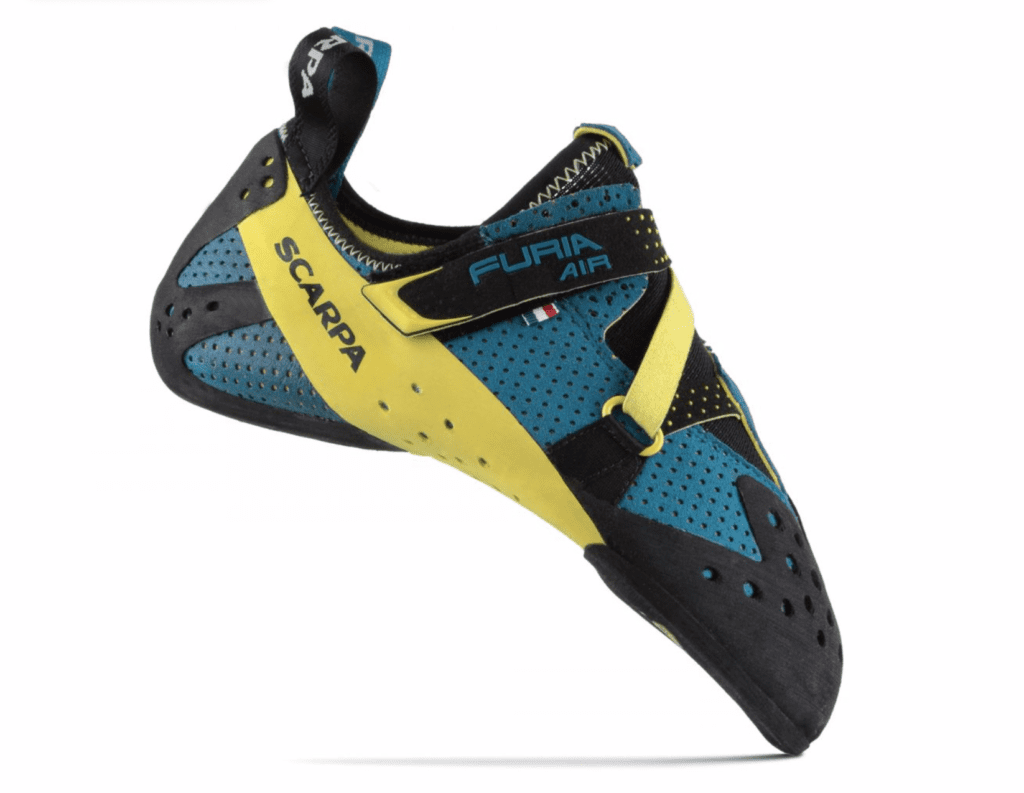 Scarpa
Scarpa, too, has several vegan climbing shoes in their lineup. The climbing shoes without leather include the Furia Air, Booster, the Vapor for men and women (lace-up versions only), and Veloce. They range from indoor shoes to outdoor, aggressive to all-around climbing shoes, so take your pick!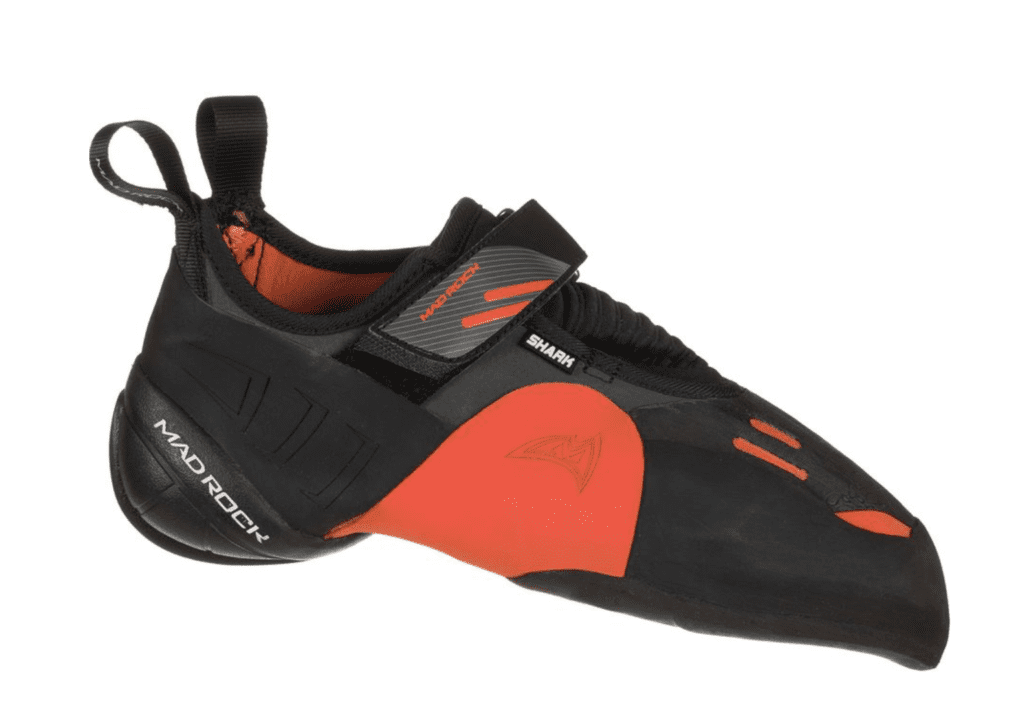 Mad Rock
This climbing-specific brand also carries quite a few vegan shoes. And they even make it easy to locate them by offering a "vegan-friendly" search tab on their website! Thanks, Mad Rock! Check out these style of animal-free footwear: RedLine Strap, Drone LV and Drone HV, Haywire, Lotus, Shark 2.0, Lyra, the Remora and the kid's Mad Monkey 2.0.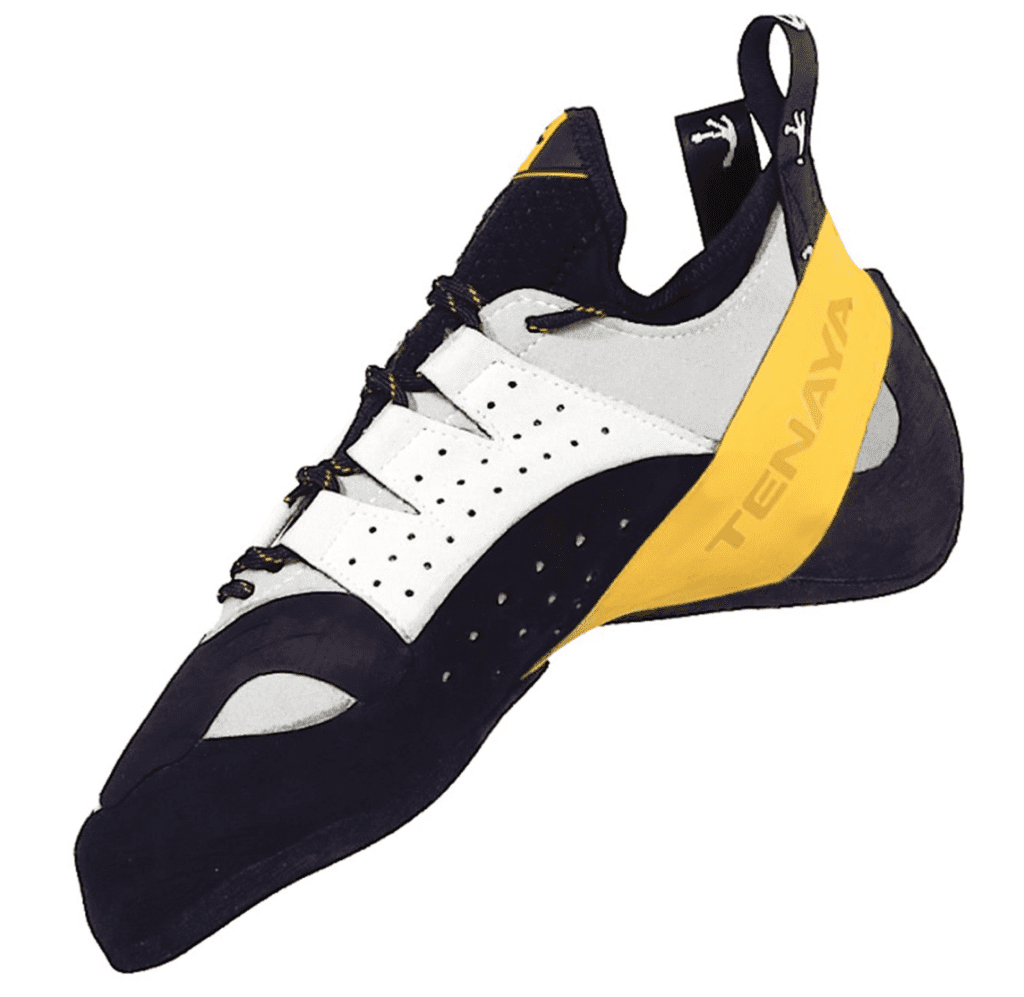 Trango/Tenaya
Trango makes all manner of climbing gear and Tenaya is the label on their shoes, which are made in Spain. Fortunately, they have more vegan climbing shoes than non-vegan shoes, including the Tarifa, Mastia, Oasi and Oasi LV, Mundaka, and budget-friendly Tanta, plus the easy-velcro Inti, Ra and Ra Women.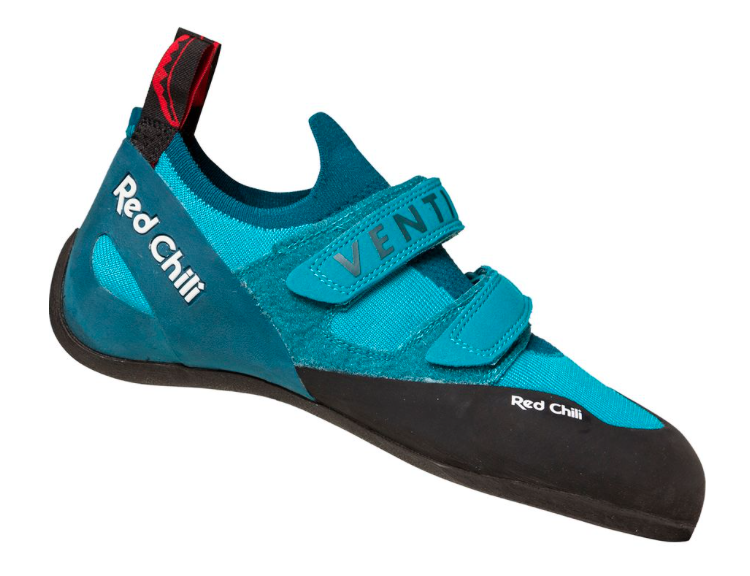 Red Chili
Fun fact: this climbing brand is owned by Edelrid, which may be one of the most sustainable climbing gear manufacturers out there (check out our post about their sustainable climbing harnesses). And we heard straight from the horse's mouth that that means more sustainable initiatives have been and will be implemented at Red Chili, too. That includes offering vegan climbing shoes, namely, the Ventic Air, which is a super shoe for gym climbing, but is also suitable for outdoor climbing for beginner and intermediate climbers.
•
Currently, 5Ten doesn't make any vegan climbing shoes, so avoid that brand for now if you're looking for cruelty-free footwear. And there are, of course, other lesser-known brands in the climbing shoe game, but if you're scanning for vegan options from those companies, your best course of action is to drop the company an email and just ask! But we've made it easy for you by asking around and rounding up the big names in the climbing game. So lace up those shoes and climb on!
•
*This post contains affiliate links. That means if you buy a new pair of shoes, we might be able to replace an old carabiner or two…
•
Are climbing shoes vegan?
Not always. Most often, climbing shoes are made of leather, which is cowhide and is not vegan. However, even shoes that don't contain leather are often made using glue made from animal bones. While more climbing shoes than ever are being made vegan, many brands produce a limited number of vegan styles.
How do I know if climbing shoes are vegan?
Often, synthetic materials on climbing shoes can look similar to leather and vice versa, so the best way to tell if climbing shoes are vegan is to either look for a certification on the outside of the box (Evolv clearly marks their boxes), check the manufacturer website to see if they specify which of their products are vegan, and if all else fails, reach out to the brand and ask directly. Most will respond with a detailed list of the vegan products they offer.
Are vegan climbing shoes as good as leather climbing shoes?
Vegan climbing shoes are just as good as leather shoes. There's virtually no difference in performance.
Alisha is a freelance writer and photographer based in Austin, TX. She loves her tiny house, vegan food and experiencing the community of travel in far away places. She's also pretty sure she's addicted to coffee. alishamcdarris.com