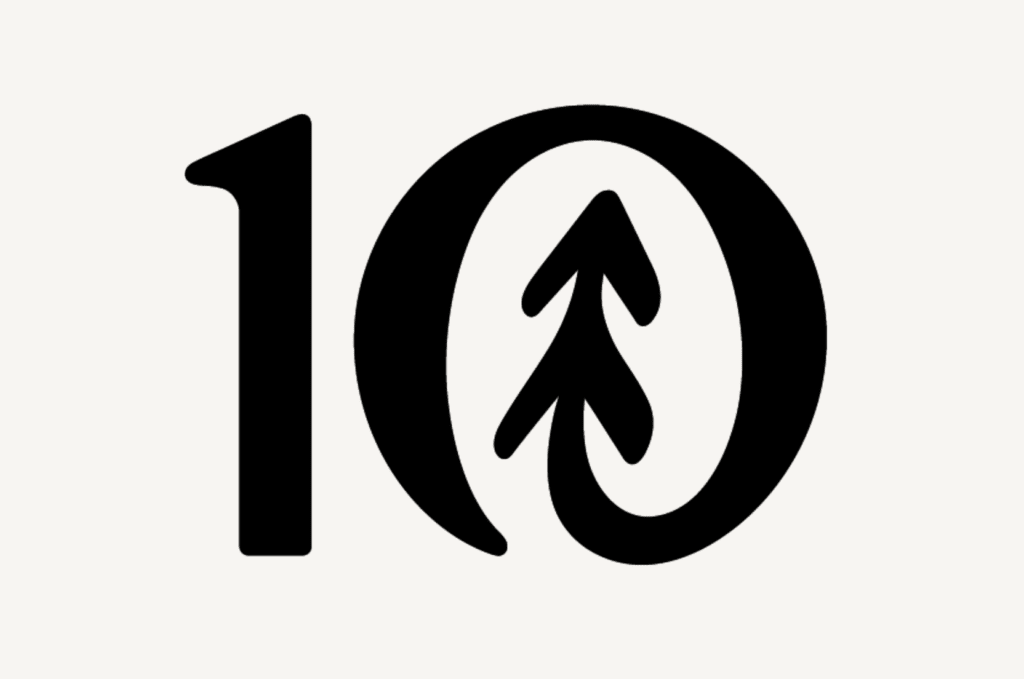 We're all about sustainable apparel here at Terradrift. Also, comfy clothes. (Heels and dresses? What are those?) So from the first time we touched the supple softness of carbon neutral brand tentree's comfortable and sustainable apparel, we were hooked. So we connected with them to hear more about how they plant trees for every product sold, use climate-friendly materials, and recycle and re-sell clothing for the sake of circularity. So check out our Q&A with tentree right here, right now, to find out what the brand is all about and how every new T-shirt or pair of joggers has the potential to do good.
Terradrift: What is tentree about? What's your mission and what do you offer and how is all of it better for the environment?
Tentree: First and foremost tentree is a tree planting company – we're planting ten trees for every item of clothing sold. At a high level, we consider our materials to be some of the most earth friendly in the industry – organic cotton, hemp, recycled polyester, Kapok. If everyone looks at the UN IPCC report, the climate crisis is here and coming. We've made social responsibility and environmentalism core to our brand because we as brands have to change how we're working. From using the most sustainable materials to promoting a closed-loop process, we're helping to cut the amount of water, energy and carbon used to produce our apparel.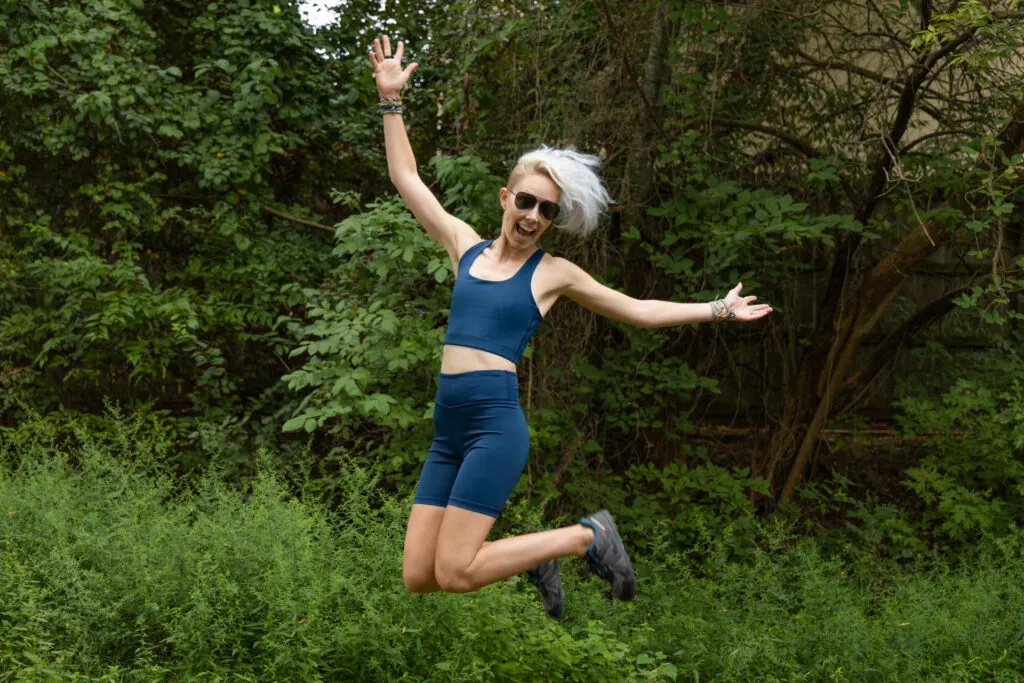 So you plant 10 trees for every product sold? How does that work? And how many have you planted so far?
Tree planting is how the company was born. When you purchase a piece of apparel, there's a QR code on every product you can scan through and see where those 10 trees are planted throughout the world and also see the impact. It's not just the carbon sequestered from the atmosphere – some of our trees are fruit trees. They're doing more than just sequestering carbon!
The way planting works on our end is that it's powered through our sister company, vertiree, which ensures that all tree planting is verified. With vertitree it's all certified through blockchain technology, tracking every step in the process from where it's planted to how it's planted to survivability analyses and everything like that. We've planted over 80 million trees at the moment and our goal is to plant 1 billion by 2030.
That's so cool. Additionally, you recently launched a Cradle to Cradle certified line. Tell us about what that means and why circularity is so important.
Tentree aspires to be a leading sustainable apparel brand, and I don't think you can do that without investing in end of life and circularity. So we've been investigating – how can we be truly sustainable?
Cradle to Cradle Certified products are developed with either natural and organic materials that can return to the earth when you're done loving them, or products that can be fully recycled for future use – for example our C2C line is made with 100% organic cotton that can be returned to the earth.
Nice! But tentree is taking it a step further with a brand new Circularity by tentree collection. It's like a consignment program where customers can send their gently-used tentree apparel back to the company for re-sale or recycling, right? How does that work and why is sustainable?
We want circularity to be a very easy process for customers. So they just download a [shipping] label from the website, select what items they're sending in, and ship it. Tentree has all customers ship their product to their recycling partner (SuperCircle), who decides whether it's fit to be resold (via Treet) or recycled (via SuperCircle). SuperCircle and Treet do the sorting: can we recycle it or resell it? It makes the customer's job super easy.
One thing that we found when we were doing the research is that when customers decide for themselves to ship their product to recycle or to resell, they tend to overestimate how resellable it is, which can then lead to products being thrown into landfills. But this way ensures that each product takes the best path, whether that's being recycled into fiber that brands can reuse, or being resold on the Treet platform. By streamlining that process we're helping to eliminate waste and give products a new life.
It's easy to think that one person can't make a climate positive difference, but it doesn't have to be difficult, right? What sort of impact does filling your closet with organic, circular, etc. products have on the environment?
With tentree, we actually have what's called an Impact Wallet, so you'll be able to understand the water and energy that's been saved from shopping more sustainable fibers or shopping from our secondhand Treet store. These data driven mechanisms help us (and the customer) quantify impact. And I think that's really important because, if we're going to see change, we need to have data driven plans.
At tentree we're really trying to open up this idea of more accessible sustainability to a wider audience and prove that sustainability and environmentalism can be as easy as putting on a T-shirt or a sports bra. It's not all or nothing and something that's very important to tentree is that we are targeting imperfect people. We aren't going to solve the climate crisis with 100 perfect environmentalists but we will make a difference with 1 million customers that are environmental-ish.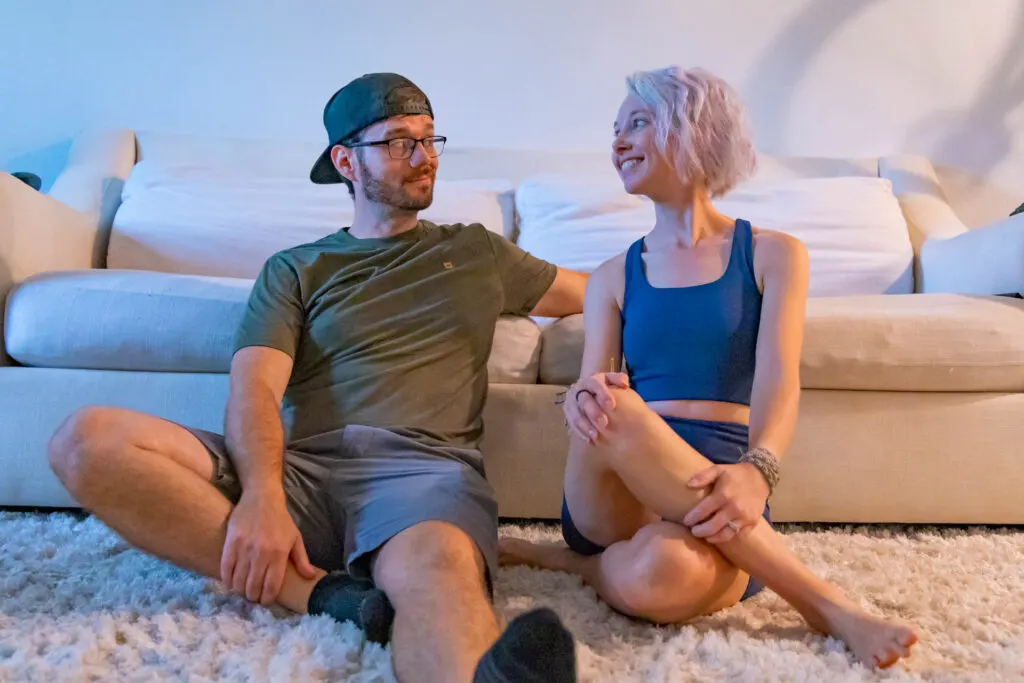 •
That's all fantastic. We're all about that and always appreciate a reminder that there are no perfect environmentalists. And knowledge is power, so we love all the data and statistics about waste and impact on the tentree website. Fun fact: you can also purchase carbon offset credits on the site for travel, daily purchases, even as gifts!
So feel good about your next apparel purchase and get shopping at tentree if it's time to update your wardrobe! Then take it outside and wander on!
•
Some of our favorite tentree apparel:
And learn about more sustainable brands in our Sustainability Spotlight section!
•
This post contains affiliate links. That means you help support Terradrift when you clicky-click and make a purchase. It won't even cost you any extra! Win-win!
Alisha is a freelance writer and photographer based in Austin, TX. She loves her tiny house, vegan food and experiencing the community of travel in far away places. She's also pretty sure she's addicted to coffee. alishamcdarris.com