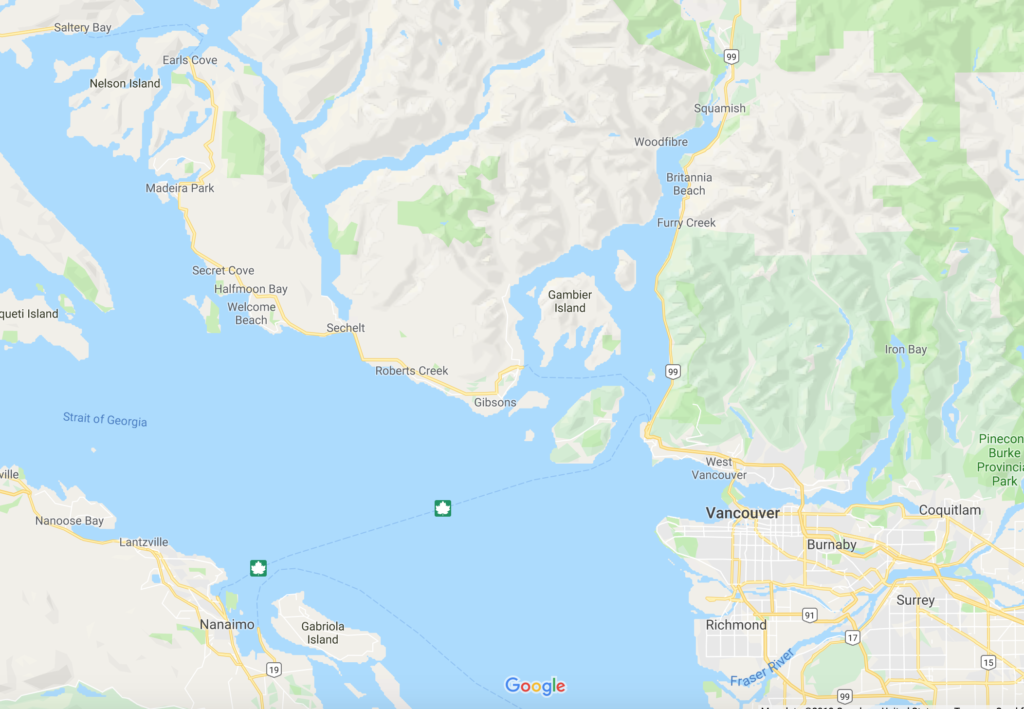 Nine months ago I had no idea where the Sunshine Coast was. I presumed, naturally (and ultimately correctly), that it was near an ocean somewhere, but beyond that bit of obvious geographical trivia, I hadn't the slightest. It's in Canada. British Columbia, to be precise. And it's a peninsula. What's more, it's a mere ferry ride away from northern Vancouver and (from what I hear) is a much more chill and less pretentious natural retreat than popular Vancouver Island. So we checked it out on our recent West Coast road trip. 'Cause why not? Turns out, the Sunshine Coast is a great place to get outside and play.
Get to the Sunshine Coast
A ferry is pretty much the only option for getting to the Sunshine Coast, from the south or the north. From Vancouver, head to Horseshoe Bay to take a BC Ferries boat to Langdale. The crossing takes about 40 minutes and ferries cruise 8 times a day, give or take. It costs $45 CAD per vehicle and $13 CAD per person. They suggest that on weekends you reserve your spot in advance, but that costs an extra $21 CAD, so you know we're not doing that. Fortunately, most days (busy summer weekends likely excluded) as long as you show up an hour or so before departure you'll get on. On our way back we showed up five minutes early for a late-afternoon Sunday cruise and got on right away. It's all about avoiding high-traffic times of the day. Think rush-hour traffic when people are trying to get to or from work.
Stay on the Sunshine Coast
Doubtless, there are myriad options for where to stay once you arrive on the Sunshine Coast, but we recommend Up The Creek Backpackers Lodge. It's this interesting cross between a bed and breakfast, a hostel and a cabin in the woods and we dig it. Plus the owner, Martin, is friendly and helpful and if you want to learn more about what the area has to offer, he's your man. There's a lounge, guitars on the walls, books, a wood-burning stove to warm your toes, even a brand new sauna out back. The rooms range from private family rooms to shared dorm-style spaces and cost from $84-$28 CAD. If that's still too much, you can camp in one of the handfuls of spots in the garden-like yard for $15. There's even a little private cabin out back if you prefer a bit more solitude.
There's a shared kitchen, free coffee and tea, and plenty of conversation to be had with the travelers coming and going. And since it's a smallish lodge–there were fewer than a dozen guests when we stayed–there's a convivial air of camaraderie in the place. Plus there are free bikes for guests to borrow during the day and it's only a seven-minute walk to the shops and pier in Roberts Creek (maybe ten…I wasn't timing it).
Eat on the Sunshine Coast
Small towns are often the bane of a vegan's appetite. When we travel, we feel truly lucky if one restaurant offers a veggie burger. And while all of the towns peppered along the Sunshine Coast are (varying levels of) small, we found more options than we were expecting. In Roberts Creek, the Gumboot Cafe and Gumboot Restaurant both offer vegan options. The cafe is cheaper, plus carries booze, coffee, and desserts. Huzzah! The Gumboot Restaurant is slightly less impressive where vegan cuisine is concerned. Prices are higher, so you might expect quality to match, but we didn't find that to be the case. Save a couple bucks and stay next door at the Cafe.
For a snack or dessert, head around to the back of the Gumboot Restaurant to find The Folly Artisan. It's a chocolate shop where the owner makes bean to bar chocolate, ice cream and all her fillings from scratch. That includes vegan ice cream, dark chocolate, even caramel pecan cups made from coconut milk. Nom nom.
Cheeky Monkey Cakes in Sechelt (see-shelt) is another must-visit. Cupcakes. Need I say more? But I will. It takes a lot to impress me when it comes to cupcakes (my mom is a professional baker, after all), but these did the trick. The cake was moist, the icing not too oily, and the top was dipped in a thin layer of dark chocolate. It. Was. Delightful.
Down the street from Cheeky Monkey were two health food stores, one of which–HooRaw–is about half market, half cafe. It has raw grab-and-go snacks and salads and a small menu of sandwiches and the like.
Get Outside
There are plenty of ways to get out and play on the Sunshine Coast. So pick your poison and get outside!
Hike: Cliff Gilker Park is a local favorite and it's easy to see why. Old growth forest, waterfalls, wooden footbridges, soft trails, it's a hiker's dream and more or less a scene straight out of Ferngully. It's not a long set of trails and they're pretty flat and easy, but plan for an hour or so.
For a tougher hike with rewarding views, check out Mount Daniel in Pender Harbour. You might want to bring along your trekking poles when you go and plan for a two-hour round-trip. For a shorter hike–but a lot of uphill-check out the nearby Pender Hill trail.
Smuggler Cove is the sweet spot between not too hard and not too easy. There are a fair amount of little ups and downs, but the trail more or less follows the coast and inlets for much of the way, meaning you get sweet views of water and woods.
For views of the harbor just down the road from the Langdale Ferry Terminal in Gibsons, hike up Soames Hill a.k.a. The Knob. Fair warning: there are stairs involved. But you'll get some sweeping views of the inlet, islands, mountains, you name it once you get to the top.
Kayak: Options for paddling abound, but rent from Pedals and Paddles to take out everything from paddleboards to ocean kayaks. You can stay in the Sechelt inlet for some easy tooling around in a recreational kayak with a glass bottom or take to the open ocean for a few hours or a few days. You can take a lesson or guided tour if you prefer not to go it alone. But since we know you prefer to chart your own course, you might be interested to know that there are 9 marine parks in the area where you can camp for free after pulling your kayak on shore on a multi-day excursion. Sweet, right? Rentals start at $23 per hour.
Mountain Bike: There are crazy amounts of mountain bike trails (like, 700 km!) up and down the Sunshine Coast if you brought your own set of wheels. Check 'em out here. If you didn't, there are plenty of places to score a rental. Off the Edge Bike Shop in Sechelt and Suncoast Cycles in Powell River are both excellent local options. Prices vary by bike, of course, but prices start at about $30 for a half-day.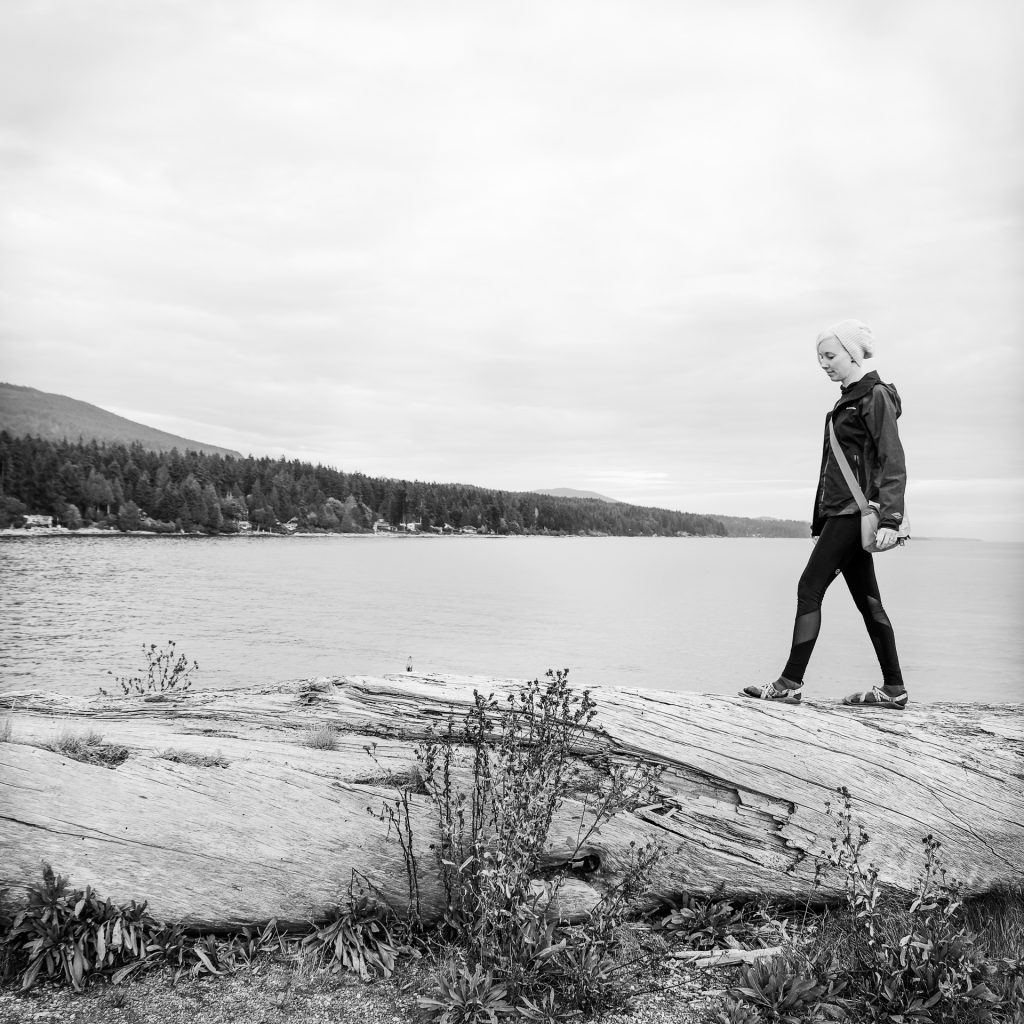 The Bottom Line
If you find yourself in Vancouver, Canada, head just a little farther north to the Sunshine Coast so you can get outside and play. It's basically a natural playground and a great excuse to avoid checking email for a few days.
Have a favorite outdoor activity on the Sunshine Coast? Share it! We'll be sure to check it out the next time we need a natural escape. Wander on!
Alisha is a freelance writer and photographer based in Austin, TX. She loves her tiny house, vegan food and experiencing the community of travel in far away places. She's also pretty sure she's addicted to coffee. alishamcdarris.com