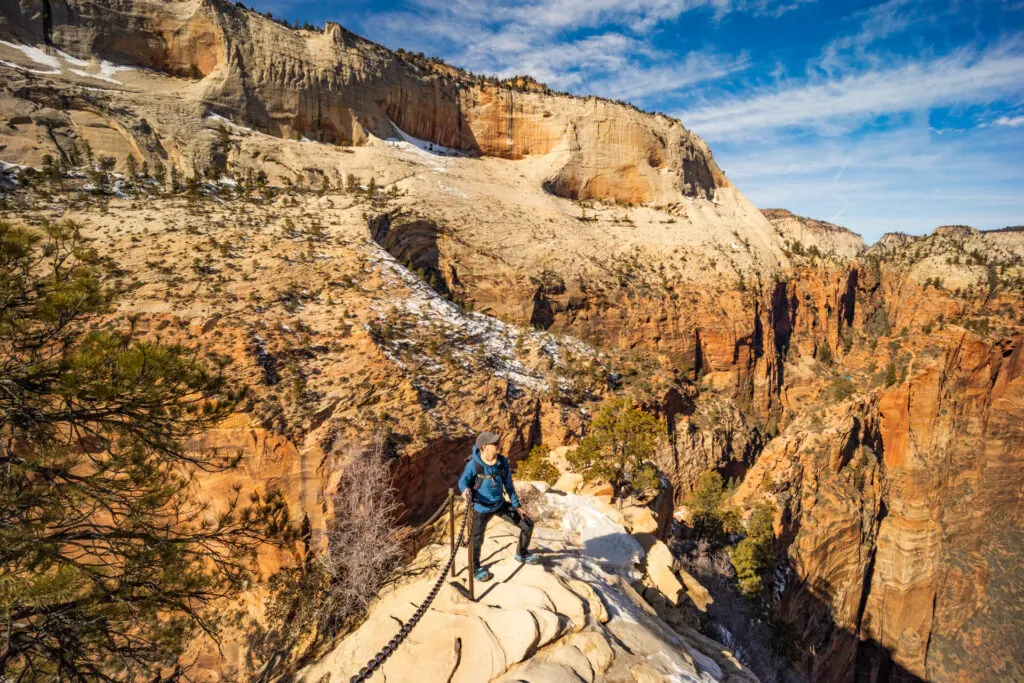 You know we love gear here at Terradrift. And if you know a hiking maniac, mountain biking fanatic, camping freak, climbing enthusiast, passionate paddler, or berserk backpacker, it's probably safe to say they love gear, too (and wouldn't mind receiving some as gifts for Christmahanukwanzakah). So we made it easy for you and rounded up some of our favorite outdoorsy gifts. Ready or not, here is out outdoor gift guide with 10 stellar gifts for outdoor lovers, all in one place.
(And for more ideas, check out our gift guide for ultralight backpackers and outdoorsy stocking stuffers!)
10 Outdoorsy Gifts
SheFly Go There Pant
The perfect gift for any outdoorsy women on your list this year: The SheFly Go There pant. Trust us, she NEEDS these pants. You can watch our full review of the SheFly pants here, but suffice it to say that these pants will revolutionize the way anyone who has to sit down to pee enjoys the outdoors. I mean, they're pants with a separate front-to-back fly you can unzip so you don't have to drop your pants or expose yourself when you have to pee outdoors! Earth. Shattering. Plus, they're just high-quality, comfortable, good looking pants. Get a pair here. Do it.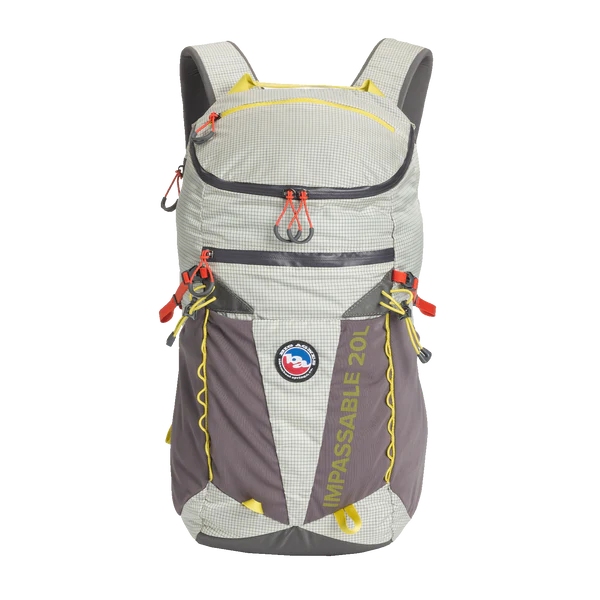 Big Agnes Impassable 20L
We rarely daydream about daypacks. But this pack may be an exception. I mean, we've tested lots over the years and I'm not sure I've loved any so much as the Big Agnes Impassable 20L (check out the full review here). I mean, it does it all: has a laptop sleeve, reservoir hose clip, low profile back panel and hip belt, is light, packs flat, features plenty of pockets and organization, and is comfy to boot. If you're gonna gift someone a daypack, make it this one. Order it on Backcountry here.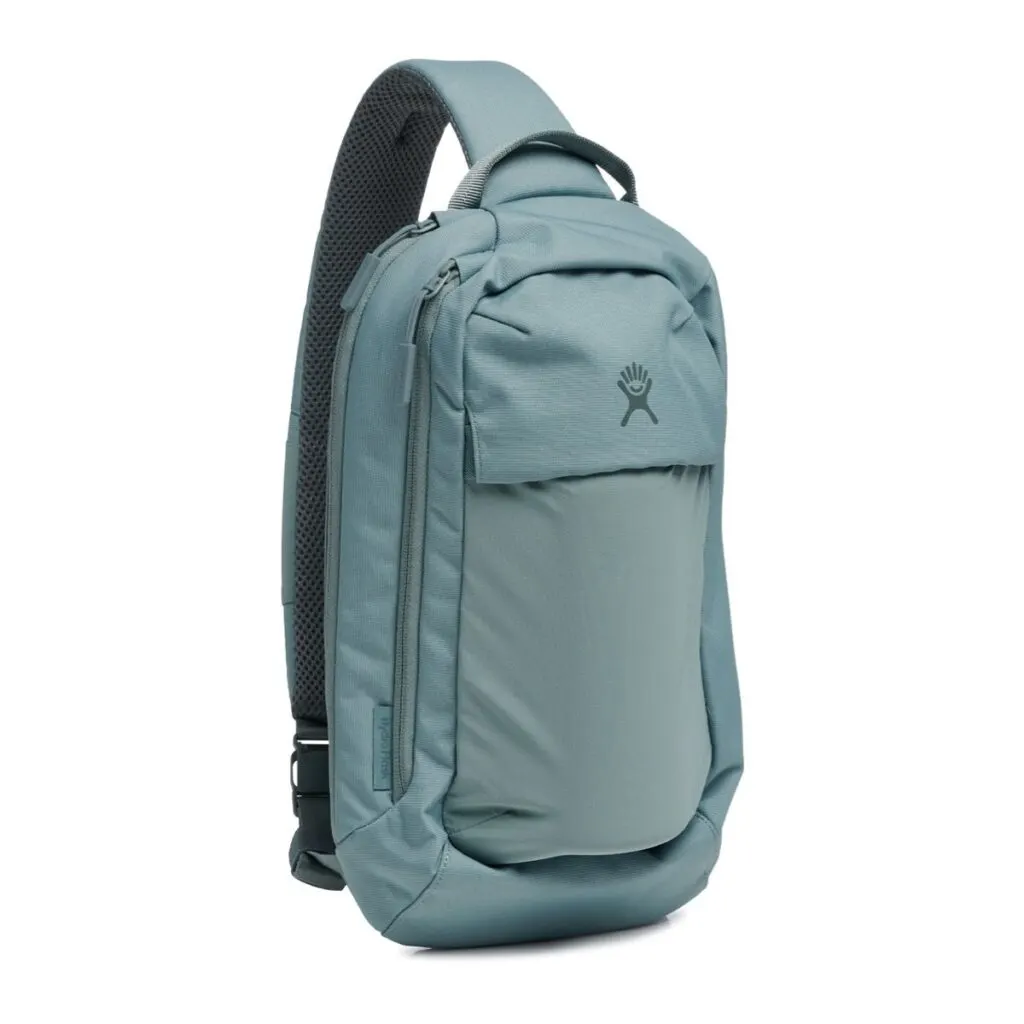 Hydro Flask SlingBack Bottle Pack
If you didn't see our review of the Hydro Flask Slingback Bottle Pack, here's an overview: it's a sling with plenty of room for the necessities (and nothing more), PLUS a water bottle pocket! Because packs and bags without water bottle pockets simply should not exist in our humble opinion. Bonus: it's made of recycled materials and makes an excellent city bag, day hike sling, or cycling bag! Find it here.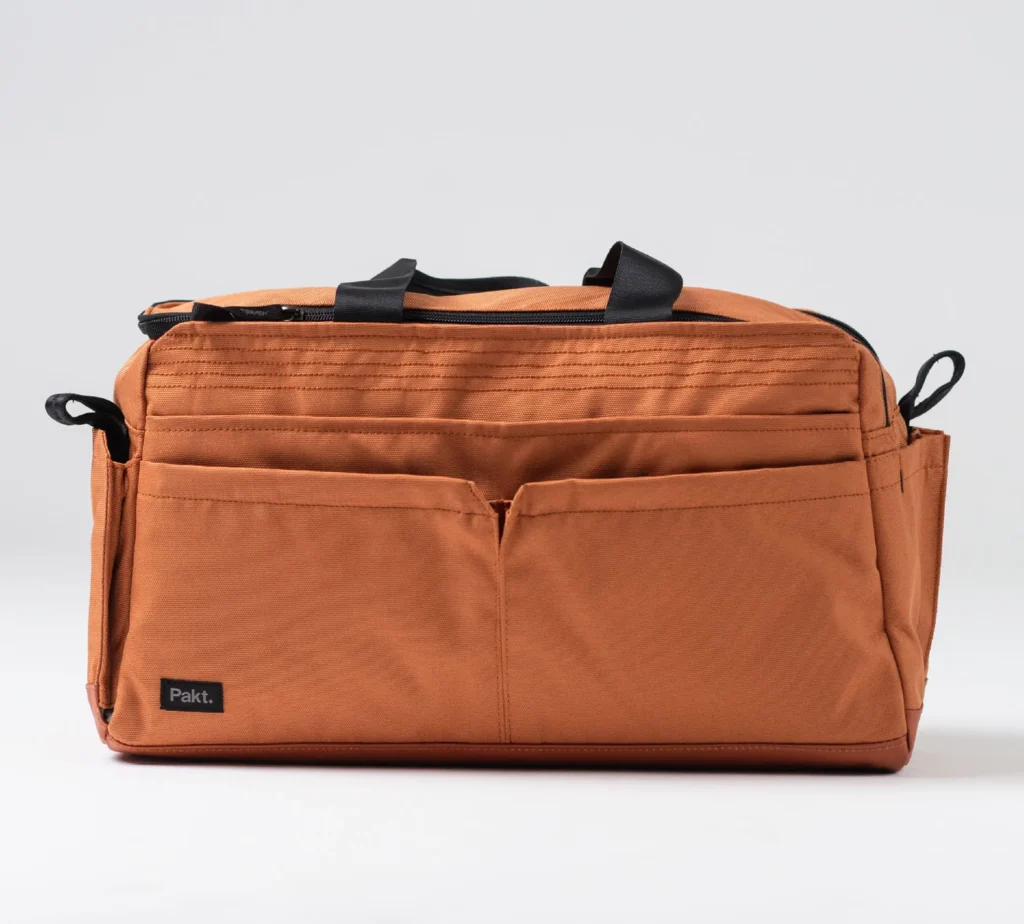 Pakt 25L Duffle
If you think a duffle is a duffle is a duffle, you'd be wrong. Because this might just be the most functional duffle we've ever used. To the point that we now argue over who gets to use it on every trip. It has padded sleeves for a laptop, tons of organizational pockets inside and out (including a water bottle pocket), even an adjustable divider to keep stuff separate inside the bag. The bottom is made of extra durable and easily cleanable material, but the best part may be how the bag keeps it's shape and offers a wide open double-zipper top for easy access to all your stuff. This is a winning gift for any frequent traveler. Get a Pakt bag here.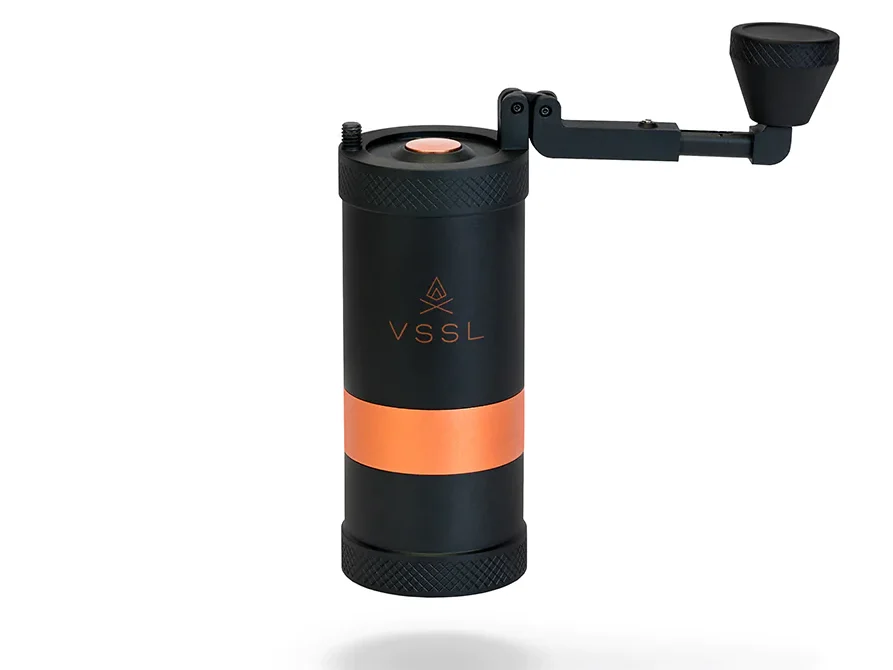 VSSL JAVA Coffee Grinder
Do you know someone who loves coffee as much as they love the outdoors? Then you can loose if you wrap up a JAVA portable coffee grinder from VSSL. Those precession-milled metal parts are not only heavy duty, but they make for some of the smoothest grinding we've ever experienced in a handheld model! It doesn't grind super duper fine (like for some espresso makers), but it'll make quick work of some whole coffee beans for excellent brew on the trail. Order one here.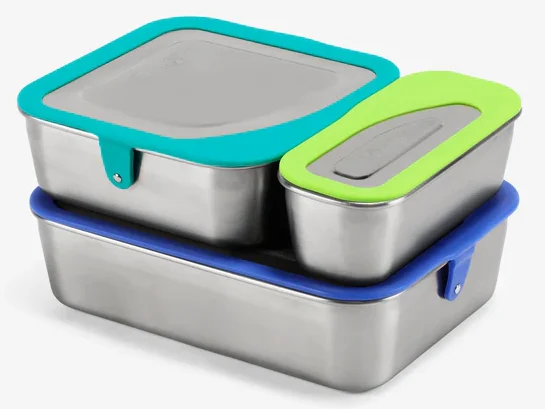 Klean Kanteen Food Storage
Listen, food storage may sound less exciting than a backpack or some such, but trust us, this stuff will come in handy on their next road trip or camping adventure. It's made of silicone and stainless steel, so it's way more sustainable than plastic containers and way more practical than glass, PLUS it seals up so you can put liquidy stuff like chili or homemade pickles (just us?) in there and it won't leak out into the bottom of the cooler. Win. Order a set here.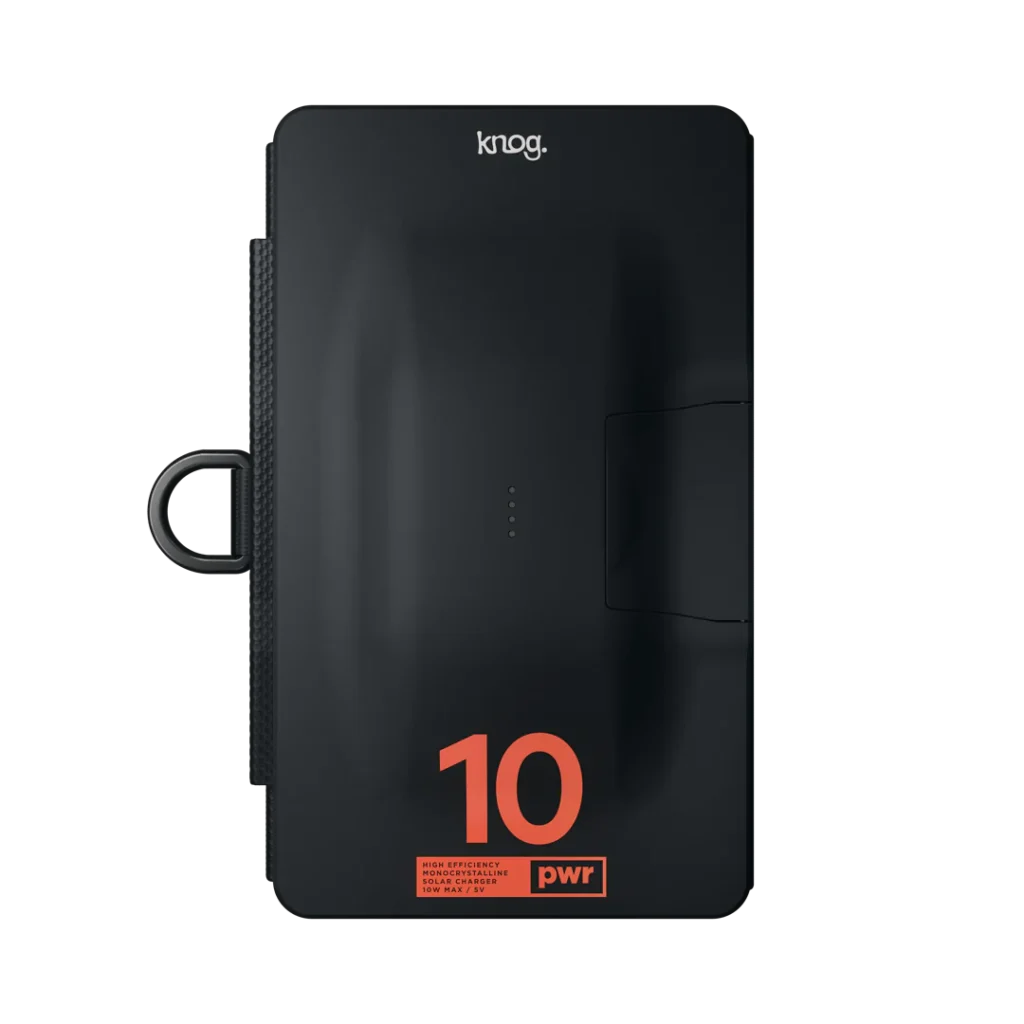 Knog Solar Panel + Bike Light
Solar panels make great outdoorsy gifts. And we used this solar panel to charge devices on a recent overnight kayak trip in Everglades National Park (and then to keep devices charged on a multi-day camping trip) and it worked wonders and had no problem juicing up phones, watches, and more. Gift it in conjunction with the Knog handlebar-mounted rechargeable bike light if they have a tendency to cycle after dark! Find the solar panel here.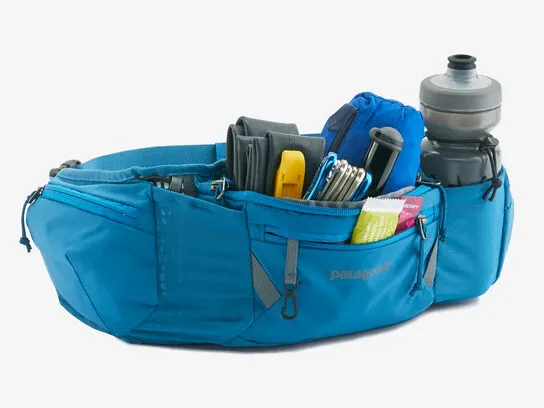 Patagonia Dirt Roamer Hip Pack
I'm a recent (and reluctant) convert from backpacks to hip packs for easy day hikes and mountain biking: they're smaller, lighter, and don't make my back sweaty. And a good one has water bottle pockets and plenty of places for snacks. The Patagonia Dirt Roamer is a good one. So whether they hike or mountain bike, SUP or simply take long walks with the pups, they're gonna dig this hip pack. Find it here.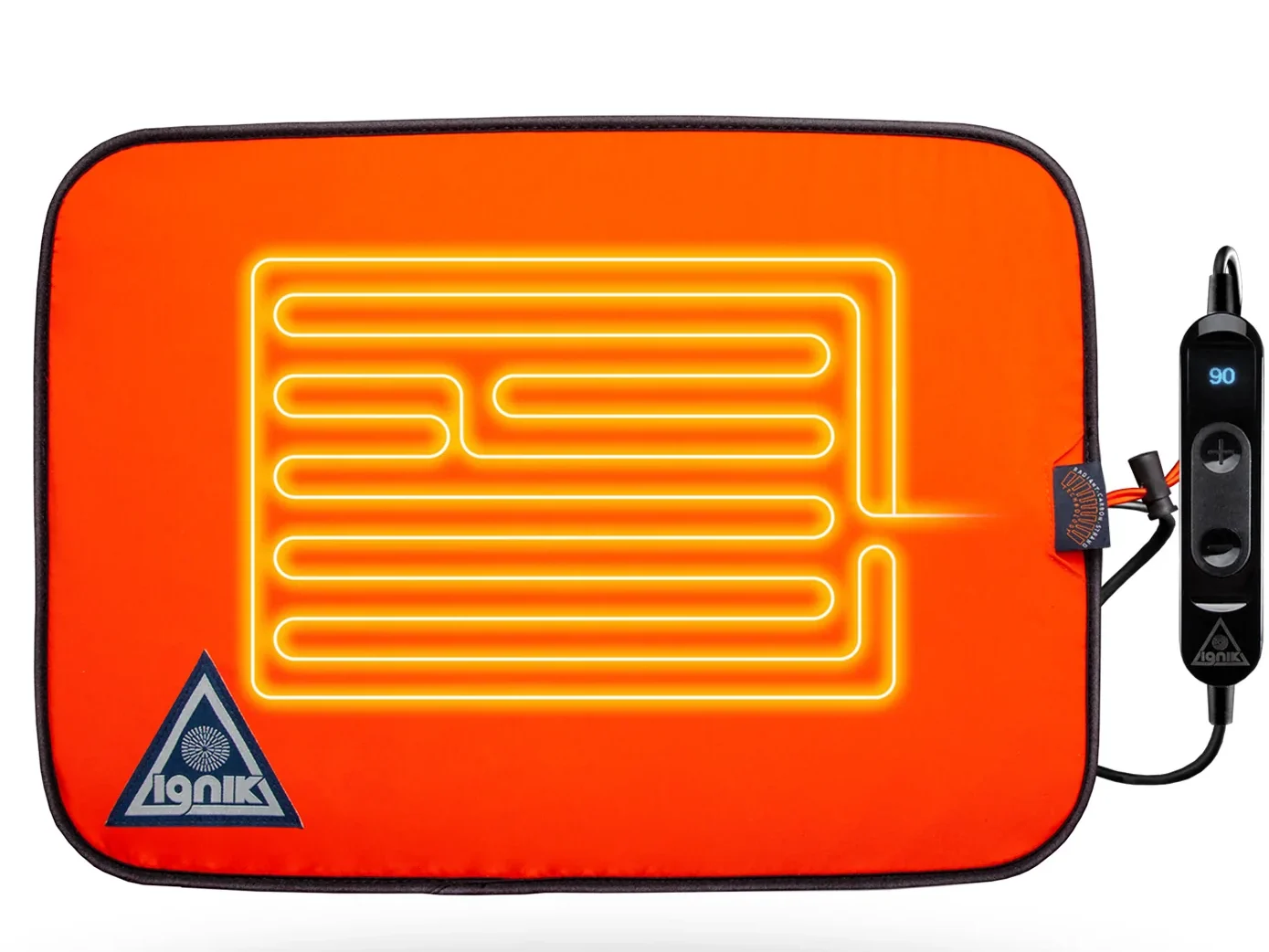 Ignik Heated Seat Pad
Whether they like to camp in chilly weather, always complain about the cold when tailgating, or constantly shiver during backyard s'mores sessions, they need an Ignik heated seat pad. Cause dang, this thing will keep their tush toasty. All you have to do is plug it into a portable power source like a Goal Zero backup battery and they're good to go! Portable, adjustable power to go! Order one on Backcountry.com here.
Terradrift Backpacking 101 Course
We would be remiss if we didn't place our own shiny new backpacking course on this outdoorsy gift guide! After all, it's the perfect gift for new backpackers or those who want to start hiking solo, covers everything they'll need to know in a fun and informative course they can access for life, and features all of Terradrift's typical swagger. Bonus: It doesn't take up any room and makes a great last-minute gift (and one that doesn't need shipped)! Use code BLACK22 for 20% off through Nov. 30! Learn more and sign them up here.
•
Are those enough outdoorsy gifts to get you going? If not, we have more over on our stocking stuffer gift guide (which includes gifts that are also great for nomads and folks who don't need more "stuff") and our gift guide for ultralight backpackers! Remember to shop responsibly, gift thoughtfully (if I get one more candle or bottle of body lotion, so help me…), and that the holidays don't need to revolve around gifts at all. In which case, use this outdoorsy gift guide as a personal shopping list! Then get out there and wander on this season!
Check out the best Black Friday deals on outdoor gear here!
•
This post contains affiliate links. That means when you shop, we may receive a small percentage. But don't worry, it won't cost you any extra. Thanks for supporting this small channel!
Alisha is a freelance writer and photographer based in Austin, TX. She loves her tiny house, vegan food and experiencing the community of travel in far away places. She's also pretty sure she's addicted to coffee. alishamcdarris.com